NEWS
Forensic Expert Says Tiger Woods Car Crash 'Is Like A Classic Case Of Falling Asleep Behind The Wheel'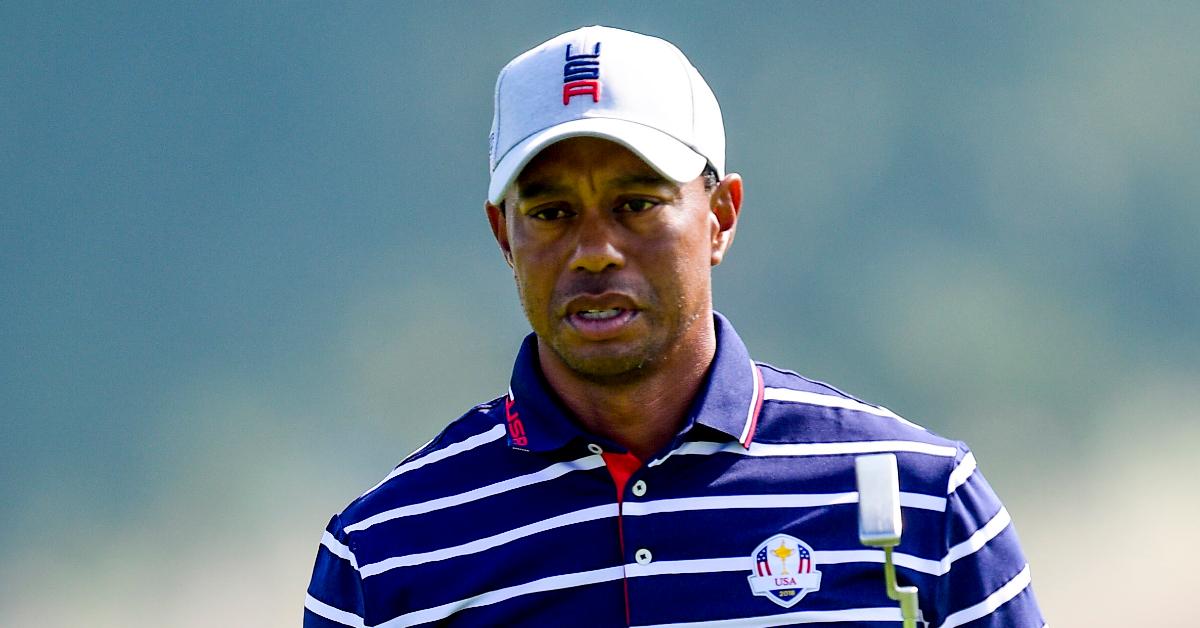 Forensic car accident experts think that Tiger Woods may have fallen asleep at the wheel moments before his horrifying car accident last month, which resulted in serious leg injuries sustained by the athlete.
Article continues below advertisement
On Tuesday, February 23, the 45-year-old crashed his 2021 Genesis GV80 around 7 a.m. on the border of Rolling Hills Estates and Rancho Palos Verdes in Southern California. Woods suffered multiple "open fractures" on his right leg during the single-vehicle, rollover crash.
"To me, this is like a classic case of falling asleep behind the wheel, because the road curves and his vehicle goes straight," Jonathan Cherney, a consultant who serves as an expert witness in court cases, said.
"It's a drift off the road, almost like he was either unconscious, suffering from a medical episode or fell asleep and didn't wake up until he was off the road and that's where the brake application came in."
Article continues below advertisement
JUSTIN THOMAS, JADA PINKETT SMITH, LINDSEY VONN, MORE REACT TO TIGER WOODS' HORRIFYING ROLLOVER CAR CRASH
Two other experts also believe the crash could be due to distraction. While L.A. County Sheriff Alex Villanueva said that there weren't any skid marks at the crash site to suggest breaking, accident reconstruction expert Felix Lee explained that because the car had anti-lock brakes, "you wouldn't necessarily see tire marks."
Lee added, "My feeling is that speed wasn't that much of an issue. It was just some kind of inattention that caused the curb strike."
"It was suggesting he wasn't paying attention at all," principal at the National Biomechanics Institute Rami Hashish said.
"You can walk away with a broken leg from 45 to 50 mph," Hashish noted (the speed limit on the stretch Woods crashed on is 45 mph). "If you're hitting 60, 65 and you're hitting a stationary object, your likelihood of death increases exponentially."
Article continues below advertisement
Article continues below advertisement
"So when the sheriff is saying this is just an accident, I don't know how in the world you can state that so early in the game without completing an in-depth, thorough investigation and reconstruction analysis."
While Woods was found asleep at the wheel in Florida in 2017 with Vicodin, Dilaudid, Xanax, Ambien and THC in his system, the Los Angeles Sheriff's Department said they "they did not see any evidence of impairment" in this particular incident following the recent accident.
Cherney is also questioning if the car really rolled over "several times." Talking to USA Today, he said, "I consider a rollover one full revolution, not just falling onto the side. I don't think that vehicle experienced as many revolutions or complete rolls as they are portraying."
Still, "The traffic collision investigation is ongoing, and traffic investigators have not made any conclusions as to the cause of the collision," the Sherriff's department said on Saturday, February 27.
Article continues below advertisement