COUPLES
Tom Selleck & Jillie Mack: How Love Saved Their Marriage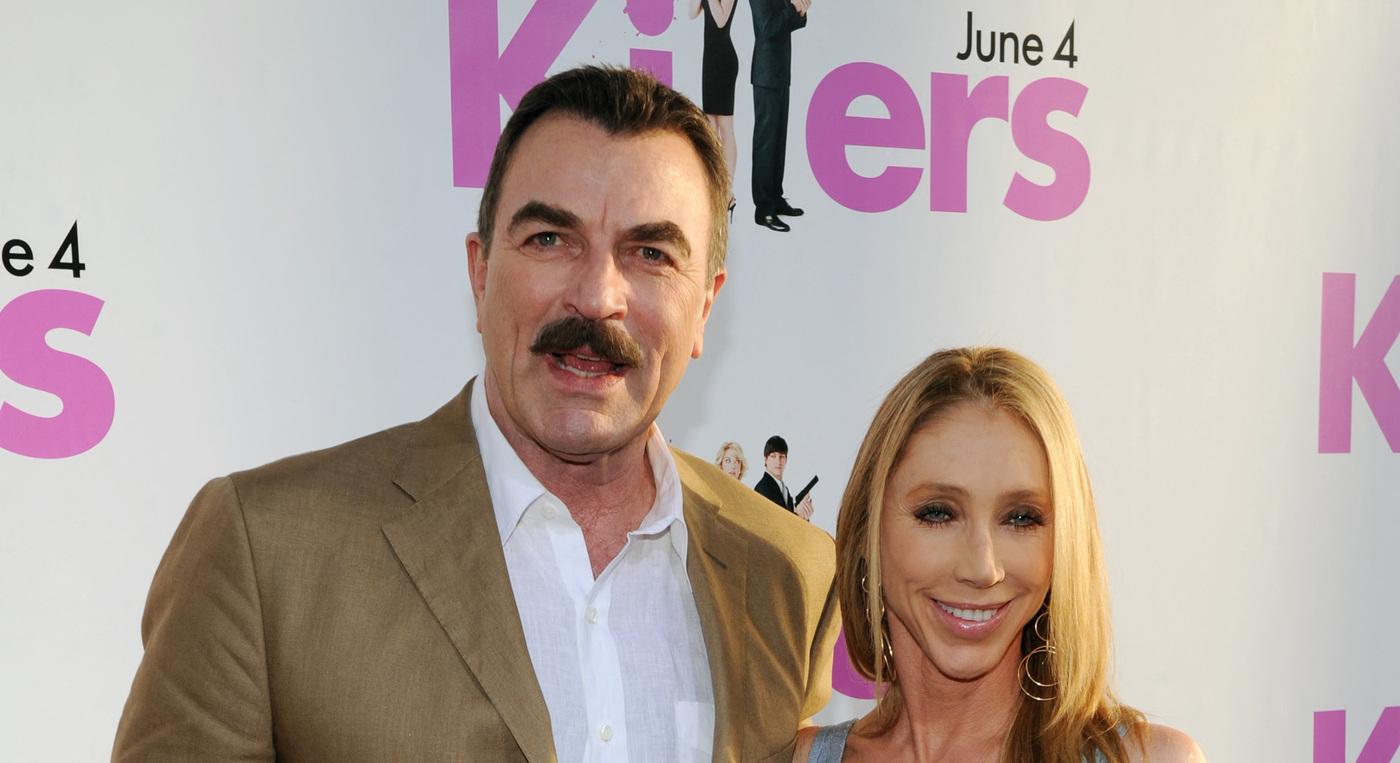 Congraluations to Tom Selleck and his beautiful wife, Jillie Mack, who will soon celebrate their 36th wedding anniversary! The happy couple have saved their marriage from going down the path to divorce of so many Tinseltown marriages with a simple formula: privacy + family = happiness. "They like the simple life," said a friend. "They still love spending time together."
Soon after Selleck and Mack said "I do" in a secret ceremony, he quit Magnum, P.I. to live on a 65-acre Hidden Valley, Calif., avocado ranch they purchased and quickly made the center of their lives. There, they were free of the high-pressure, temptations and scandals of Hollywood.
Article continues below advertisement
"I quit Magnum to have a family," said the star, who became a father to daughter Hannah in 1988. "It took a long time to get off the train, but I try very hard to have balance, and this ranch has helped me do that."
Added Mack, "He knew he needed to buy back his anonymity, to replenish the soul."
They've survived career highs and lows, raising a daughter, a humiliating scandal and the heartbreaks and stresses that can cause even the hottest love affair to flame out. "She's my friend and my wife," said Selleck. "After the first infatuation wears off, you get a chance to become partners. We're full partners."
And despite Selleck's tough-guy screen persona as a cop family patriarch on the series Blue Bloods or the wildly irresponsible gal chaser on Magnum, P.I., Mack said in real life he's "a softie at heart."
They met when dancer Mack played Rumpleteazer in a London production of Cats. Selleck said he was fascinated by her seemingly unlimited energy. "On the third time I went to see the play, I was sitting there with my friend and I heard that someone told Jillie that Tom Selleck was there to watch her, and she said 'who's that?'," he laughed. "But she was on stage and she caught my eye. I said to my friend, 'Did she look at me? Did she see me?' and he says yes."
Article continues below advertisement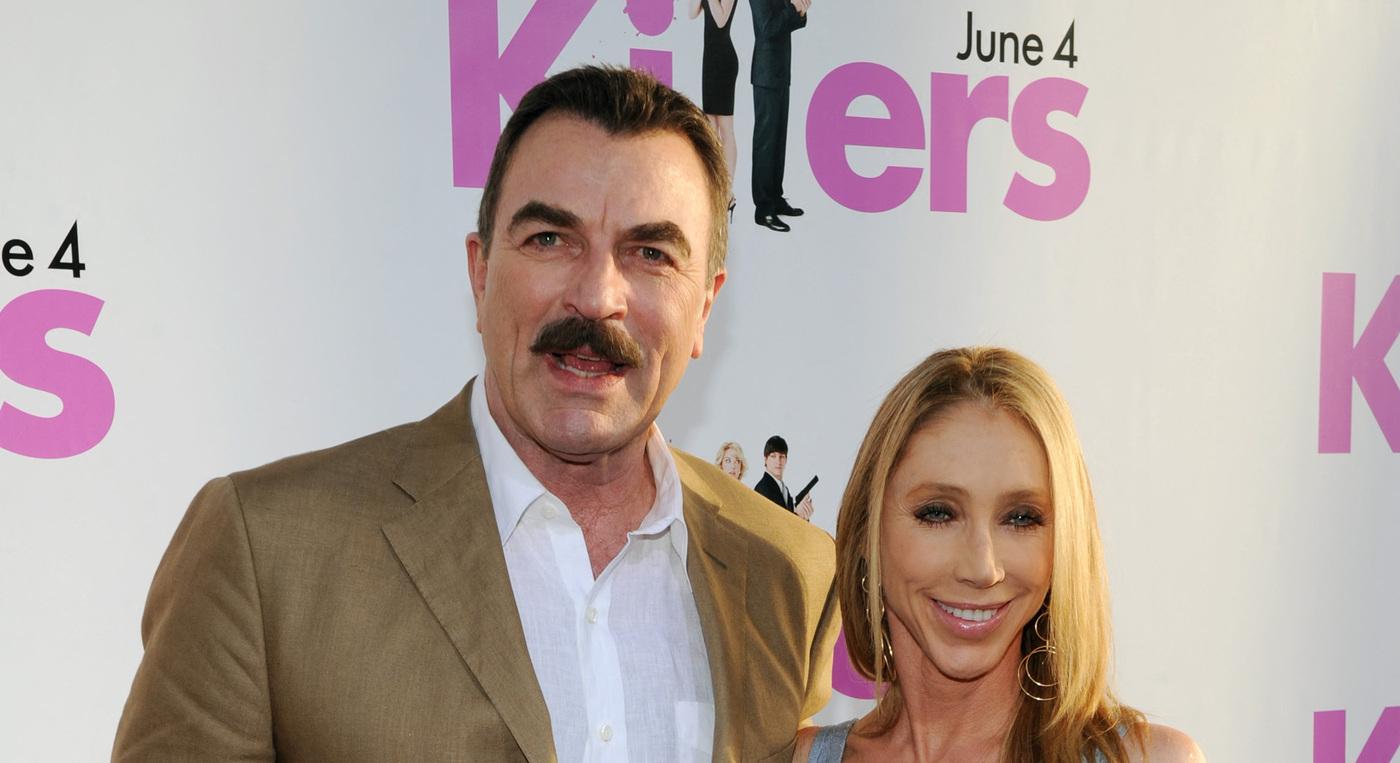 Later, Selleck asked Mack to dinner, but not before "Hemming and hawing," because he said, contrary to popular opinion, he's not a ladies' man! "With women, I'm somewhat shy and not exactly brimming with confidence," he said. Even David Immel, the minister who officiated at their wedding, was amazed the star was so down to earth. "He was very concerned that the service be heartfelt, very concerned for her that the service be meaningful," said Immel, who didn't even know the identities of the pair until ten minutes before the service. "He is a very warm, caring man."
To ensure no one would have photos to pass on to the press, the marriage vows were recorded with only Polaroid snapshots — which have no negatives! Their ranch became their own precious paradise where they could raise Hannah and live as normal a life as possible. Mack gave up the life of a dancer and actress when she moved to the U.S. to be with Selleck, but she has no regrets. "Jillie loves her life! Her happiness is her animals. She has around five dogs, which she speaks to like they are humans, and the horses," the friend confided. "And the ranch is just magical. They grow every fruit and vegetable imaginable. There are avocado trees, orchards and a pond. Jillie and Tom have everything they need at the ranch."
Article continues below advertisement
It's not exactly a hardship living there! The house is an ornate Spanish Colonial–style mansion with eight bedrooms, horse stables, corrals, a heliport, swim- ming pool, tennis court and a three-hole putting green. But Selleck likes to get his hands dirty. "I do the grunt work," he said proudly. Mack takes charge when he is off filming Blue Bloods in New York. "We're both independent. There is a lot of yin and yang in us," explained Selleck, who confessed he is the quieter, more introspective partner in their relationship, while his wife is more outgoing and exuberant.
"Jillie has this sort of joie de vivre, this effervescent quality that just lights up a room."
On their 30th anniversary, Selleck said he was on the set of Blue Bloods and Mack was at the ranch. He said he spoke to her and sent her flowers "of course," but he was upset they couldn't be together, so he did something to mark the occasion — he went to see a production of Cats to remember when they met. "It was really wonderful to remember," said Selleck. Mack said Selleck keeps the romance alive by going out of his way to show he cares. "I get up early before Jillie and put on the tea kettle, so when she gets up, her tea water is hot," said Selleck. "I think I'm romantic."
Article continues below advertisement
Plus, he doesn't spend hours on the internet or social media, or scrolling on his phone. In fact, Selleck said he's a "Luddite" who can do without all the tech that consumes so much time for others. "I see a lot of people who have become slaves to these kinds of labor-saving devices, and I don't want them. Right now, I can afford not to," he shrugged. "I feel a little lost in time, but I believe it's made me an original thinker to ignore computers."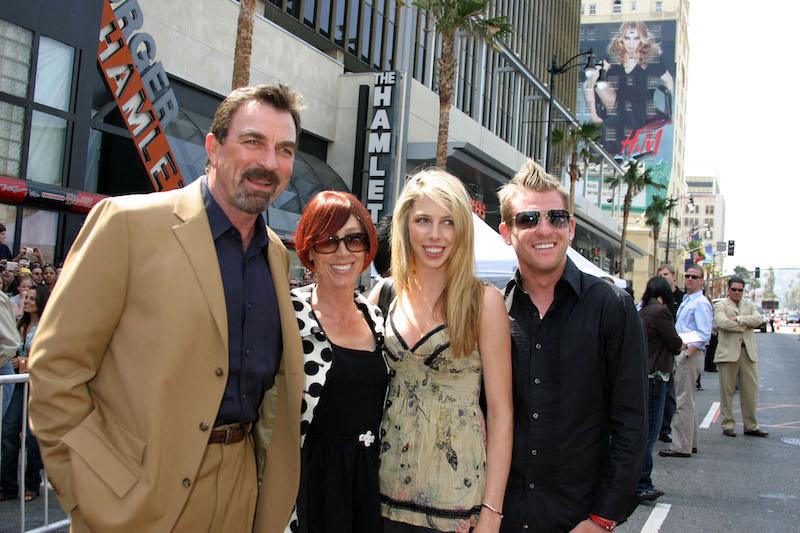 Article continues below advertisement
Never miss a story — sign up for the OK! newsletter to stay up-to-date on the best of what OK! has to offer. It's gossip too good to wait for!
Article continues below advertisement
Their peace was threatened during the California water crisis in 2015, when communities were asked to cut water usage by 25 percent. All those avocado trees, orchards and gardens need a lot of water! A utility company sued the couple after accusing them of stealing truckloads of water from a fire hydrant in a neighboring community over the course of two years. However, Selleck and Mack reached a settlement.
The couple weathered the storm and even survived a few heartbreaks together, including the death of Selleck's beloved mother, Martha, at age 96 in 2017. He lost dad Bob in 2001. "She made a great cherry pie," said Selleck, who was very close to both his parents. "I could go through 20 hours of therapy and never come up with anything to say against them."
Although show jumper Hannah heads her own super successful horse breeding farm, the threesome are still tight — one of her best horses is named Rumpleteazer!
Blue Bloods is still on TV, and Selleck doesn't plan to quit anytime soon. "This is a different deal than Magnum," he shared. "I don't love the commute, but that's OK. I don't work every day. I've got a job right now that I love."
When the series does end, he will be grateful to slip back to his ranch where Mack is waiting for him. "Relationships are tricky, but if you are in love with somebody and like them, you've got a chance at success," Selleck said. "You become true partners."