EXCLUSIVE
Tony Hawk Is 'On The Right Path To A Full Recovery' After Breaking Femur: 'I Have A Do-Over'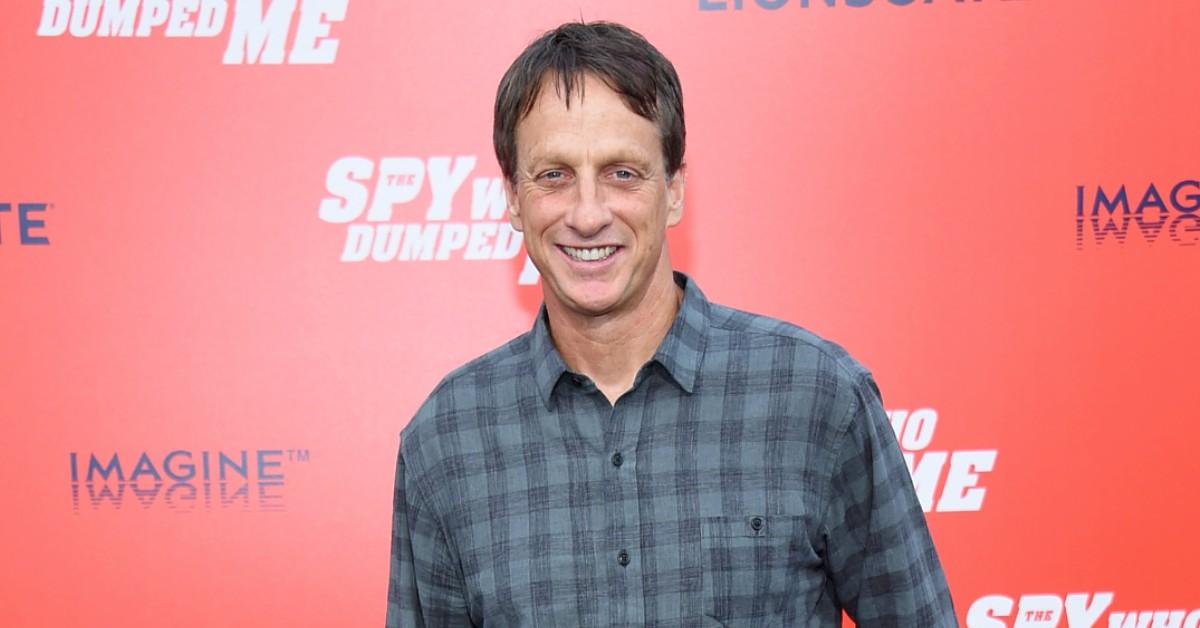 In March 2022, Tony Hawk revealed he broke his femur, and he later had it surgically realigned at the end of last year. Despite the challenging time, the professional skateboarder feels like he's finally on the upswing.
Article continues below advertisement
"I had a pretty big setback after my first surgery, where my bone never actually connected back to itself. So, I had to have a reset in December, and now I'm on the right path to a full recovery, and I have been skating a little bit," the 54-year-old exclusively tells OK! while talking about his partnership with Qunol, a nutritional supplement and wellness brand. "I'm not putting it out there yet, but it feels way better than last time. I'm taking all the supplements to stay ahead of the game, including the Tumeric Gummies which help inflammation. I do feel like that has allowed me to get back sooner than I imagined."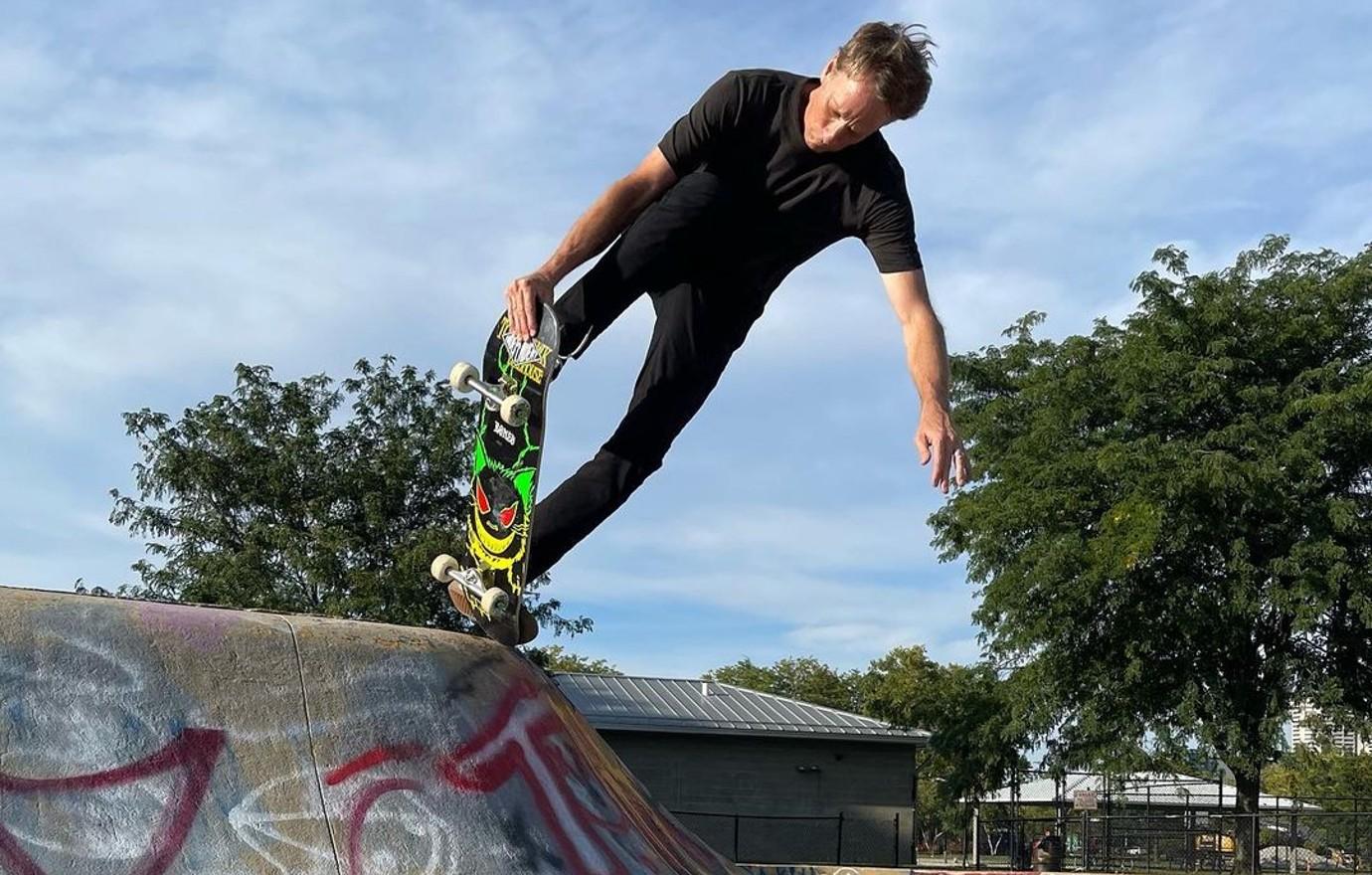 Article continues below advertisement
When the accident first occurred, the athlete thought he could be done with "skating at a level I was proud of," he says. "To be honest, as I sort of stumbled through my first recovery, I thought maybe that was it because I was in so much pain when I would skate, and it was really holding me back. I just didn't have the strength that I used to. When I got the X-Rays, it was because my bone never reconnected, so now I feel like I have a do-over. If I can get anything beyond what I was doing on my skateboard six months ago, I will be ecstatic."
"I'm going to find a happy medium somewhere," he adds. "The trick that I got hurt on was something that I have been doing for almost 40 years. In that particular instance, I didn't listen to that voice in the back of my head that said, 'Maybe not this one.' I definitely learned my lesson in the absolute most painful hardest way, and so I think I'll be a little more cautious. I definitely want to get back to a certain level."
Article continues below advertisement
As for whether or not Hawk thinks about retiring from the sport, he shares, "It's taught me what it's like to not be able to skate and what it's like to have more downtime. Well, not necessarily downtime but I get to be with my family and explore other opportunities. For the most part, I have embraced it. But I think I was driving my wife a little crazy over the last few months because I was so antsy to get back on the skateboard, and now I am finally back there. I can tell it's going to be a slow process, but I am up for the challenge."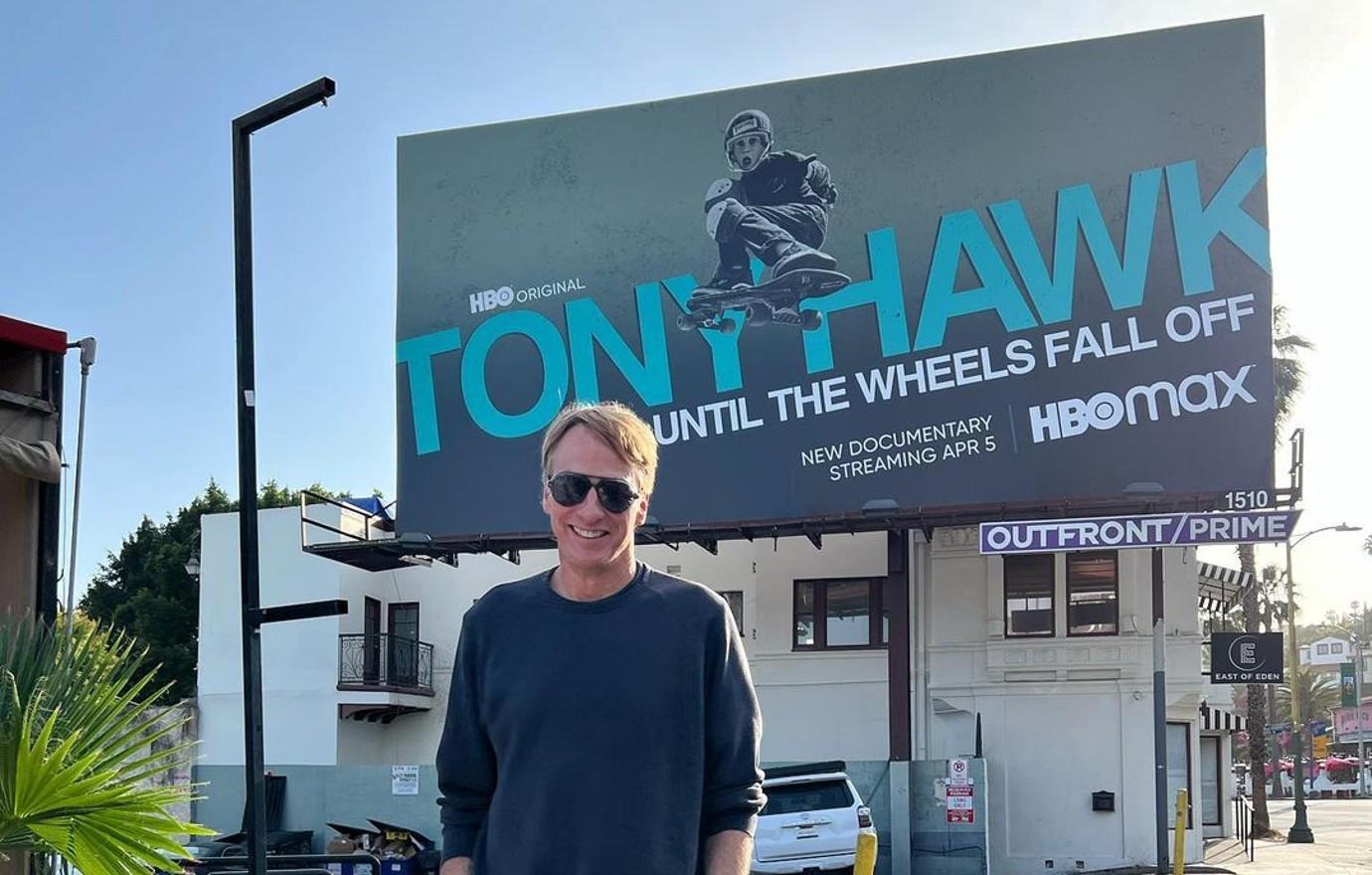 Article continues below advertisement
Hawk, who has been skateboarding since he was a young kid, is still in shock that he's a prominent figure in the industry. "When I first started, it was a general rule that if you're over 18 — or even in your 20s — then it's over because there was no career made from it," he explains. "It was more like you're too old to skate because what are you doing in your life? I landed my first 900 at age 31, so I felt like, 'I'm still on this trajectory.' I definitely had a couple of big injuries along the way that made me pause, but it didn't stop me altogether. This recent one was the most debilitating. I never imagined I would be doing this in my 40s or 50s. My secret is that I never quit. I never stopped doing it at this level."
Since the entrepreneur's injury had him sidelined for a while, his latest partnership with Qunol made perfect sense and helped him get stronger each day.
"I was a user of the product before they approached me, so it was pretty easy for me to be honest in my endorsement," he shares. "I started taking it for my high cholesterol almost 10 years ago. I've been using it and they hit me up for a partnership, and I sent them a short video back with me with the bottle since I was using it that day. I'm older now and I need that thing to keep up with my heart health and also to stay active. My dad had pretty bad cholesterol and heart disease, and I saw him not take care of himself. By the time he was my age, he had two heart attacks. So I had an example of what not to do. I am still pretty active, but I also know I need to take care of my heart."
Article continues below advertisement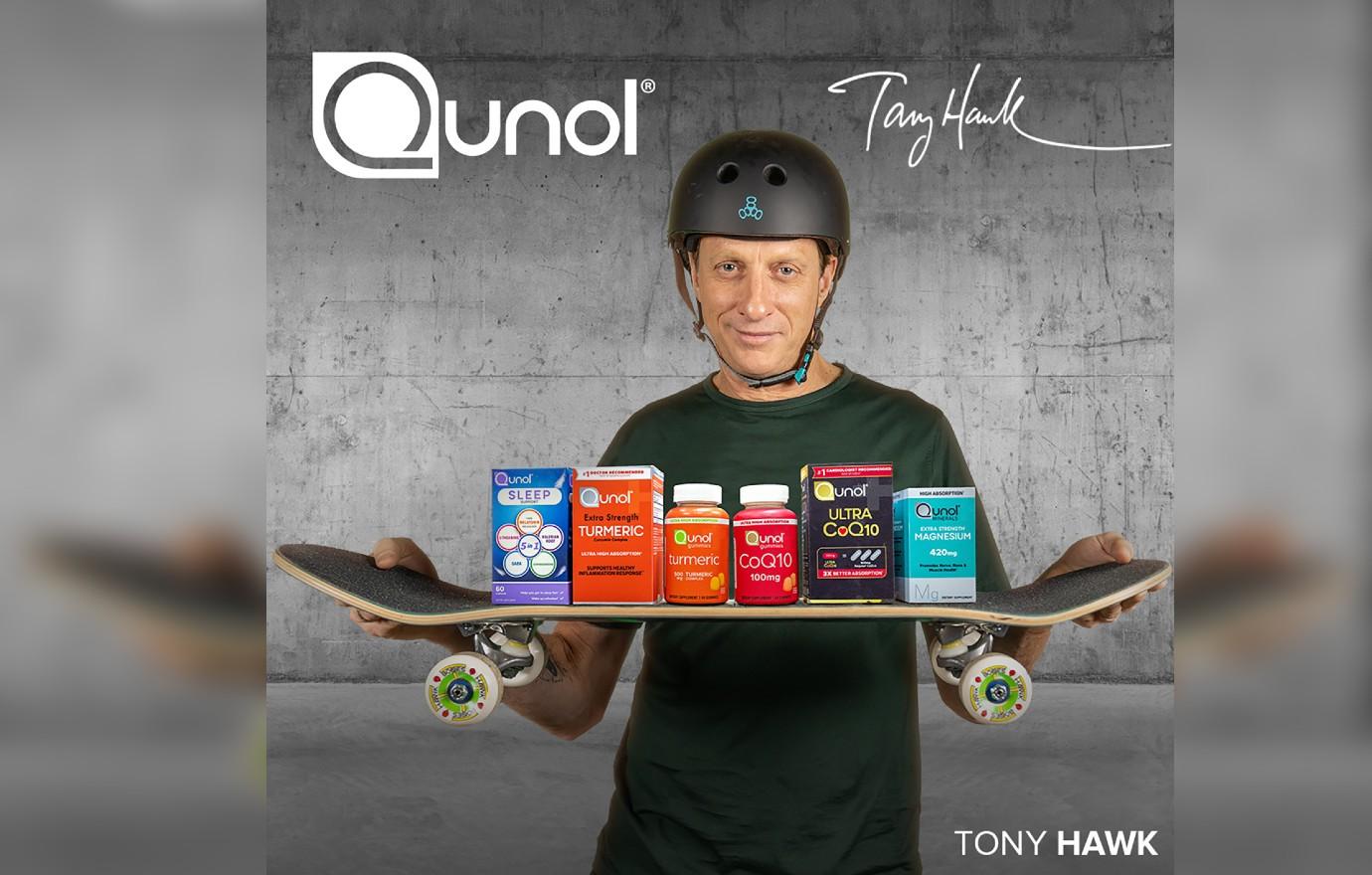 Never miss a story — sign up for the OK! newsletter to stay up-to-date on the best of what OK! has to offer. It's gossip too good to wait for!
Article continues below advertisement
"When I was younger, I was a little more careless with what I was putting in my body, but I was always able to perform at a top level," he adds. "These days, I feel the same. It's just more flexibility is the only thing holding me back from doing the kind of tricks I used to do, but I am still able to perform well and create tricks. I never imagined I'd be skating into my 50s, so I think it has a lot to do with taking the supplements."