Tori Spelling Goes Ringless — Again — Following Boozy Night With Husband Dean McDermott Nowhere To Be Found
Tori Spelling isn't doing much to shut down speculation that she and Dean McDermott are dunzo — or at the very least, have hit a major road block in their 15-year marriage.
Article continues below advertisement
The Beverly Hills, 90210, alum, 48, took to Instagram on Tuesday, June 29, to share a promotional video that she filmed from home. As she hawked the product sporting a high ponytail alongside 4-year-old son Beau, one thing she wasn't rocking was her wedding ring. (Spelling and the Canadian actor — who exchanged vows in 2006 — also share Liam, 14, Stella, 13, Hattie, 9, and Finn, 8.)
Article continues below advertisement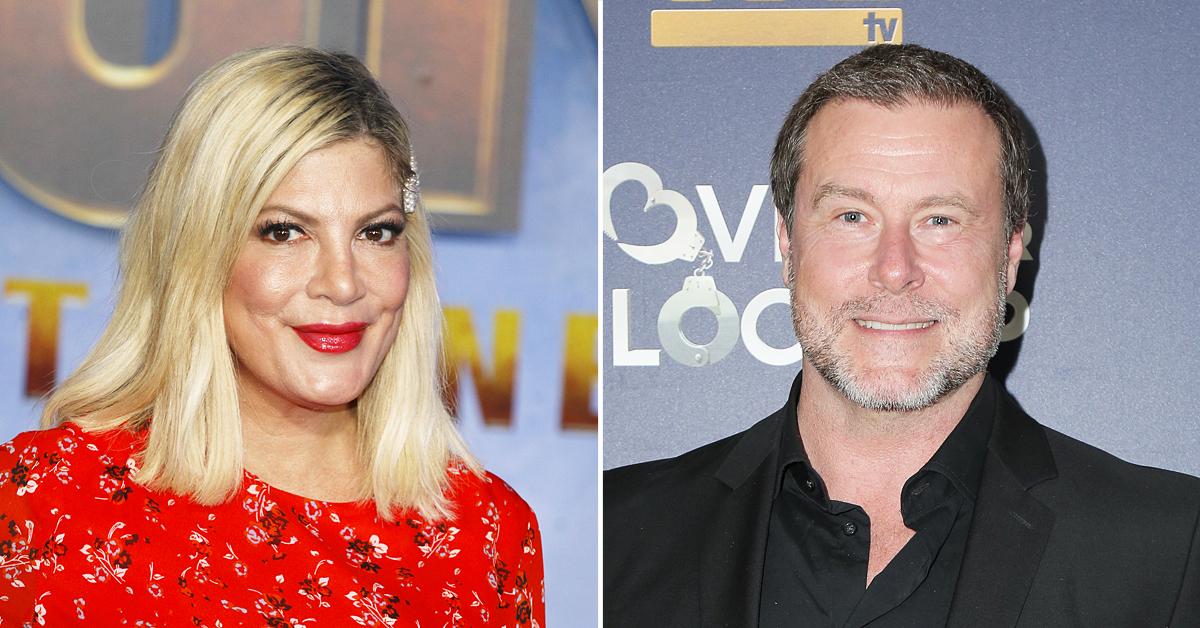 This isn't the first time she's opted to go out sans her wedding ring: In March, the True Tori alum was spotted at a farm with the couple's kids with the piece of jewelry MIA. She also visited a Los Angeles nail salon in June with her left hand noticeably bare.
Article continues below advertisement
Meanwhile, the BH90210 star seems to be seeking refuge in quality time with her pals. On June 25, Spelling attended a star-studded dinner party hosted by Million Dollar Listing: LA's Josh Flagg that counted Real Housewives of Beverly Hills alum Adrienne Maloof, Flipping Out's Jeff Lewis and comedian Heather McDonald as guests.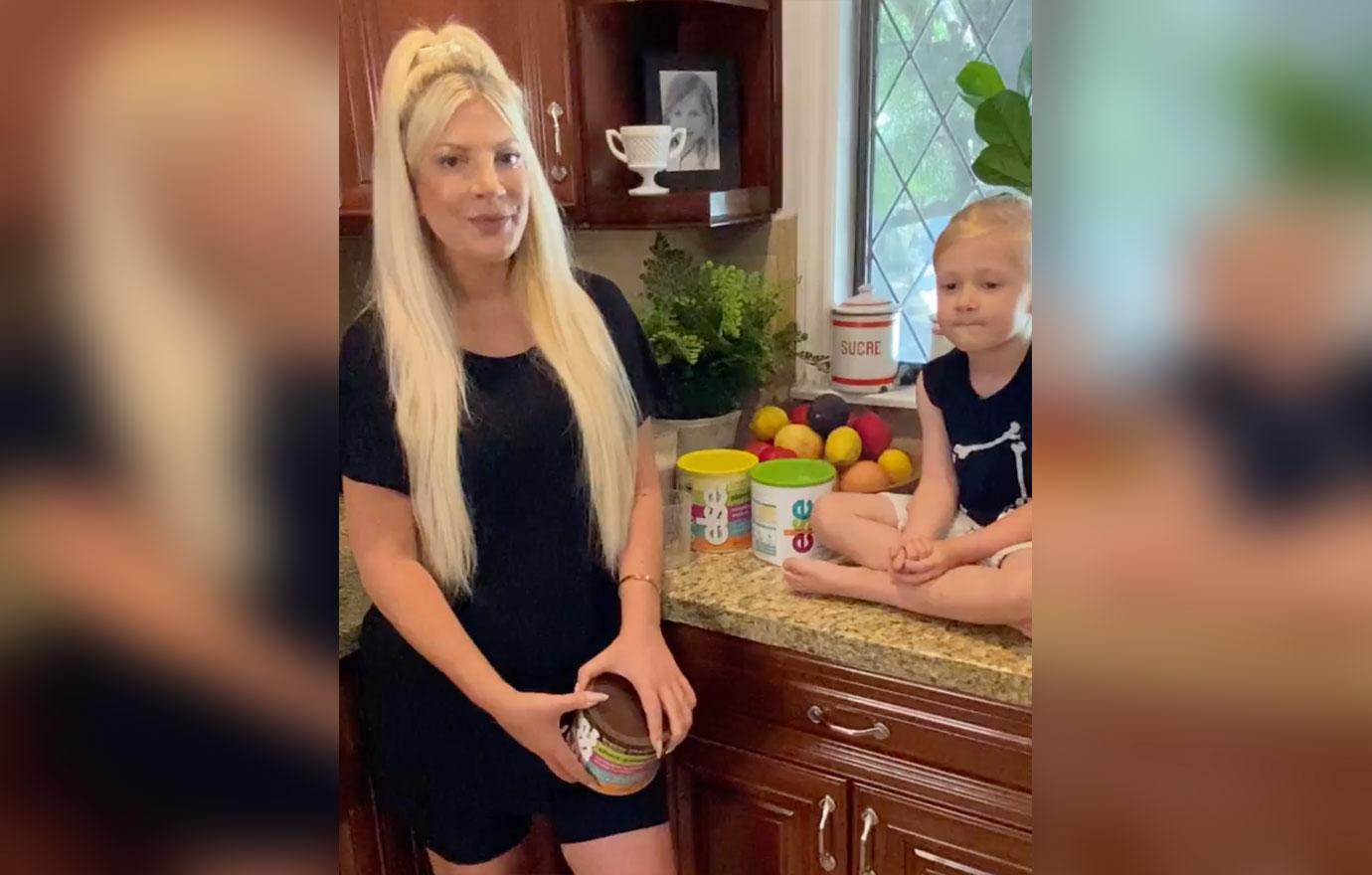 Article continues below advertisement
It seems that she had a good time, too. Spelling shared a late-night video of herself looking worse for wear, in which she joked that one of the party attendees was her "new baby daddy."
"We had the most amazing dinner … I'm grateful for my friends and I'm grateful ... this is the first dinner party I've been to in two years because of COVID. I'm grateful for friends, I love you very much," she said, before ending the clip. "Goodnight you guys, love you, hold your friends near, always, bye."
Article continues below advertisement
The pointed 'good times' video didn't go unnoticed by fans. One wrote, "Must be trying to get Dean's attention! She wanted to make sure to capture her hand all over one of the guys, but he didn't act like he liked it," while another commented, "She's definitely separated from Dean."
Article continues below advertisement
A third wrote, "The way she's been partying lately and acting she's not with Dean anymore, they had such a simple life with all the chickens and goats [I] use to like their show .. feel bad for all the kids .."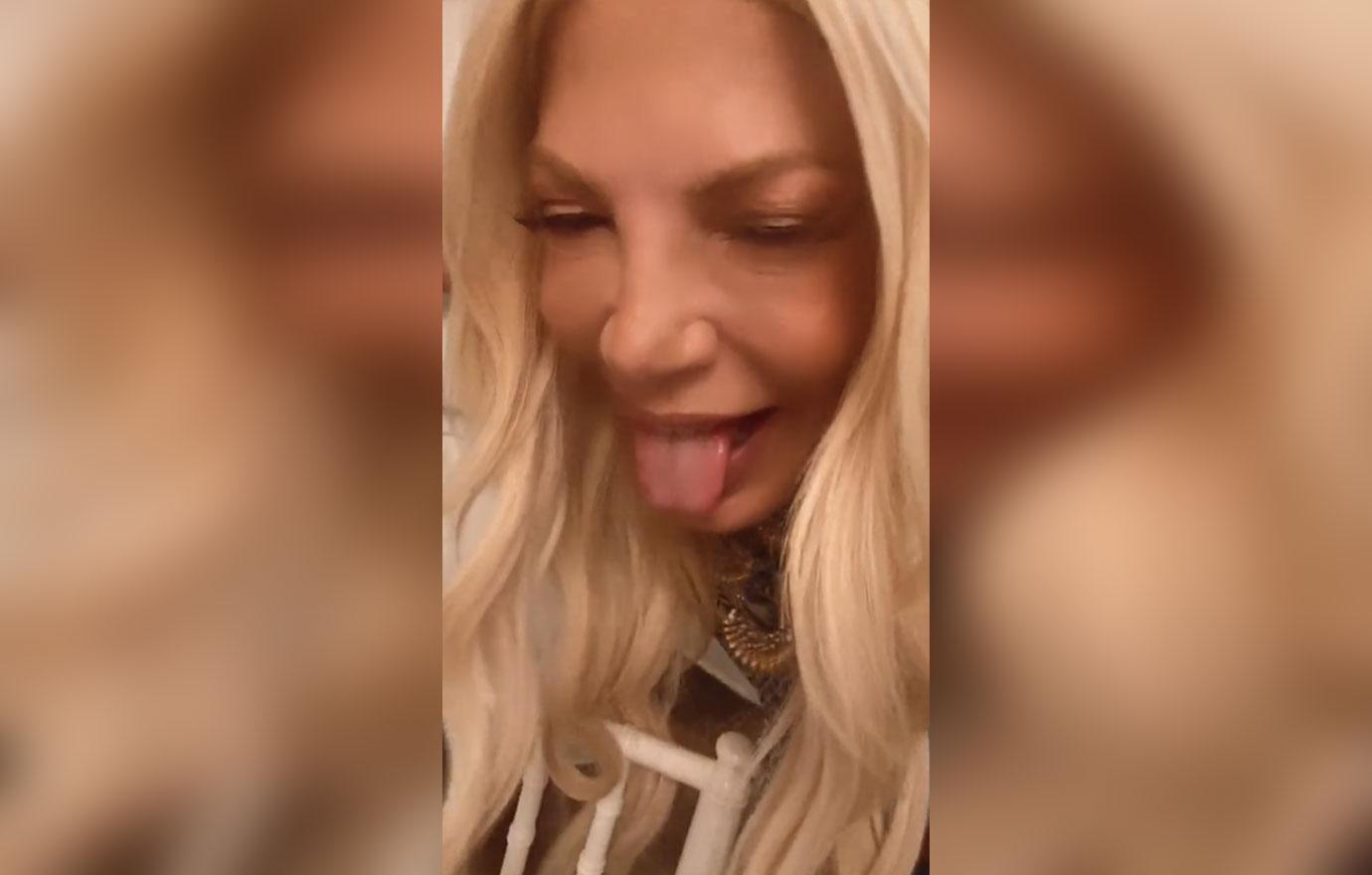 Article continues below advertisement
Many questioned where the former Chopped: Canada host — who cheated on Spelling with a 28-year-old in 2013 — was.
In another video, Spelling funnels champagne from a Chambong before it spills all over her.
Article continues below advertisement
As OK! previously reported, an insider believes that the end is near for these two. "Tori and Dean have been having major issues for over a year now," a source previously told Us Weekly. "The fact that she's talking about sleeping in separate beds is very telling, she wouldn't do that unless things were really not great between them."