Tori Spelling Enjoys A Girls' Night Out After Dismissing Dean McDermott Question On 'The Wendy Williams Show' As Their Marital Troubles Rage On
No man, no problem! Despite Tori Spelling and Dean McDermott's marital issues at home, the actress appeared to be thriving during her girls' night out.
Article continues below advertisement
After joining guest host and close pal Whitney Cummings on The Wendy Williams Show on Tuesday, October 26, the Beverly Hills, 90210 alum and comedian went out on the town.
Joined by makeup artist Hailey Hoff and two more pals, Spelling rocked a black mini-dress with fishnets and a leather jacket for the group's dinner at Carbone. Hoff shared snaps from the crew's night, one of which was a mirror selfie, allowing the actress to show off her edgy new look.
Article continues below advertisement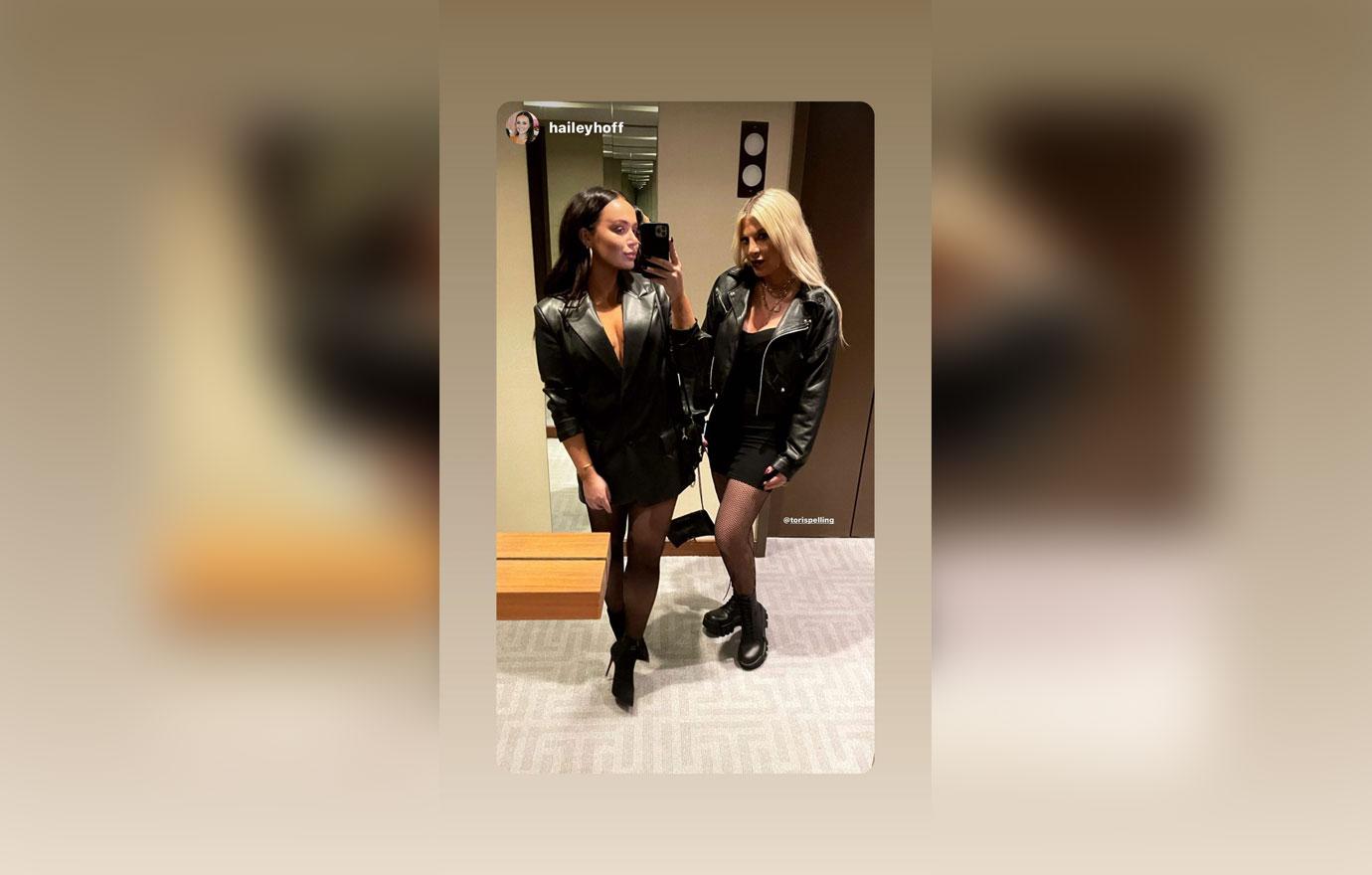 Hoff also shared a selfie of the duo clinking their wine glasses together and a shot of their crew smiling while at their upscale dinner.
Article continues below advertisement
The 48-year-old looked to be in good spirits, despite getting questioned hours prior about her tumultuous relationship with her estranged husband.
Article continues below advertisement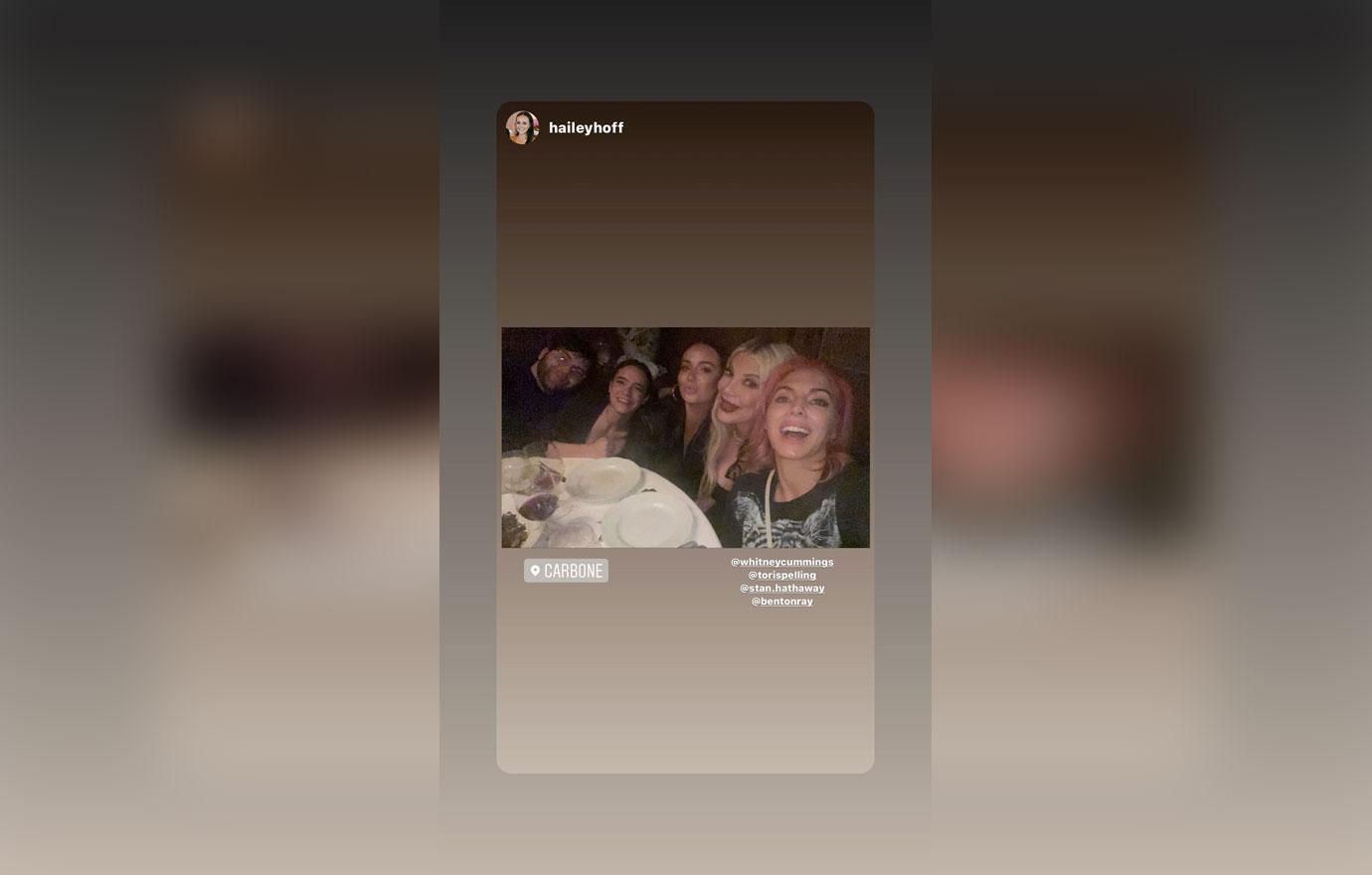 When Cummings — who took over hosting duties while Wendy Williams continues to deal with her health woes — asked her pal if anything was going on with "that guy Dean," Spelling immediately shot down the topic of conversation.
Article continues below advertisement
Spelling and McDermott's marriage has been a hot top for a while now, with OK! recently reporting things seemed to worsen between the two after the actress learned her estranged hubby could sue for child support, even though they have a prenup.
Article continues below advertisement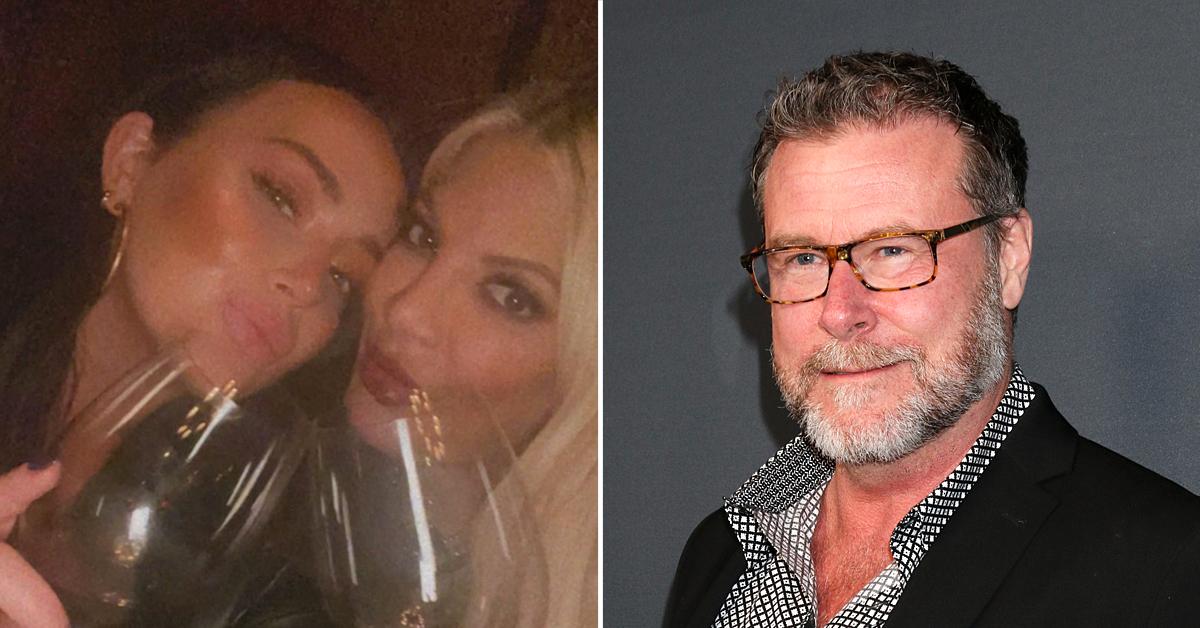 The BH90210 alum "went ballistic" when she found out, spilled an insider, who pointed out Spelling is "miserable" in their marriage. And while the embattled Hollywood couple may want to file for divorce, insiders alleged they can't swing it financially.
Article continues below advertisement
Rumors that the duo were headed for split began swirling in March after Spelling was spotted without her wedding band — McDermott was spotted without his band shortly after. The sTori Telling author then revealed the co-parents weren't sleeping in the same bedroom after McDermott returned home from filming a project in Canada.
Article continues below advertisement
It seems time apart opened both their eyes, as an insider previously spilled that the actor, 54, wanted to file for divorce when he came home, but was met with "bills that had piled up."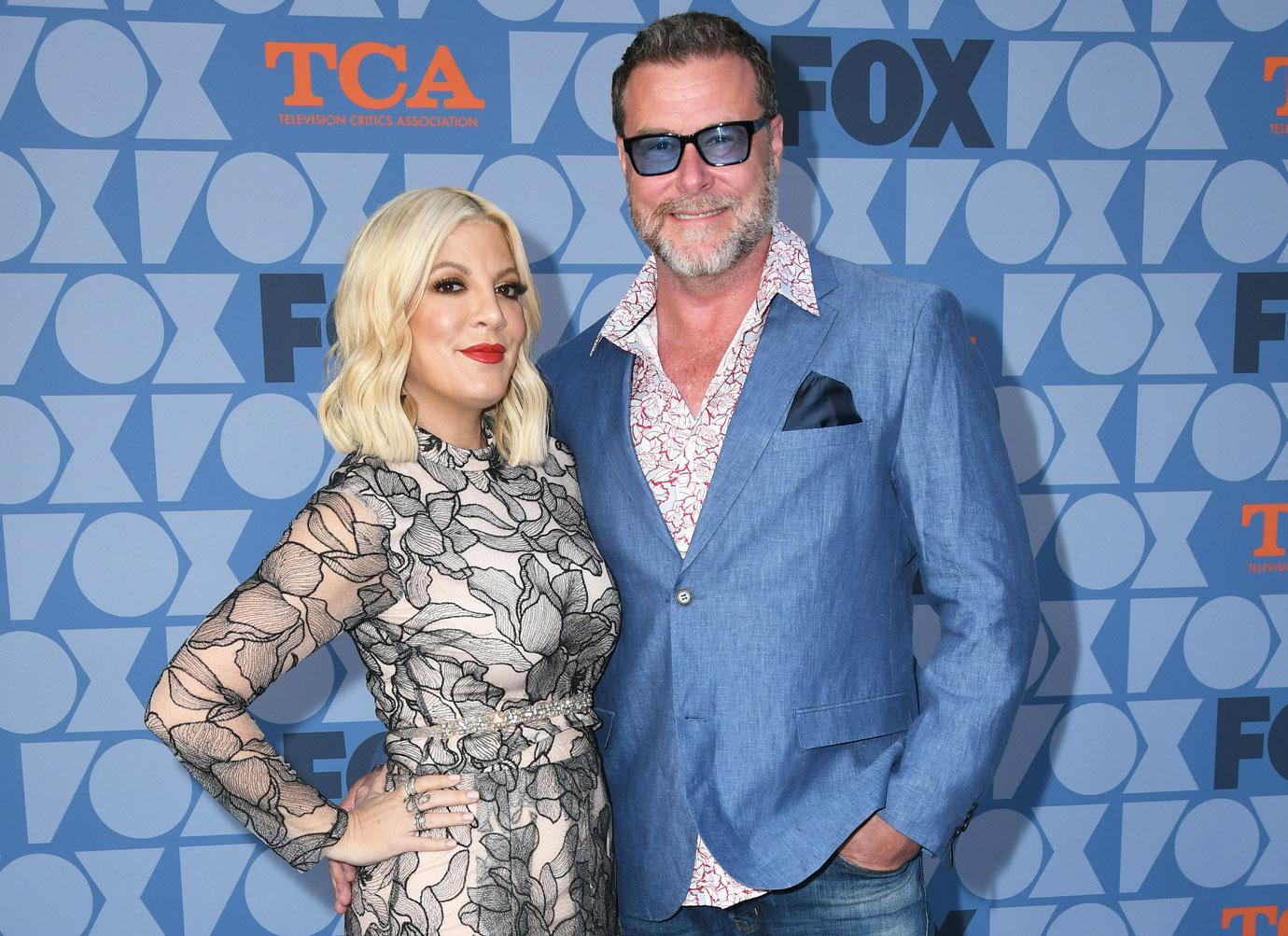 Article continues below advertisement
Despite trying to make it work for their kids, another insider claimed McDermott recently told Spelling he was planning on suing her for alimony in addition to child support.
It looks like the former flames now have lawyers involved in their messy relationship, as the mother-of-five was seen having a meltdown last week outside a Los Angeles' lawyer's office.
Spelling and McDermott have been married for 15 years and share children: Liam, 14, Stella, 13, Hattie, 9, Finn, 8, and Beau, 4.