NEWS
Tori Spelling Gushes Over Son Beau With Heartfelt Poem As Kids Are Rumored To Be The Only Thing Keeping The Reality Star & Estranged Husband Dean McDermott Together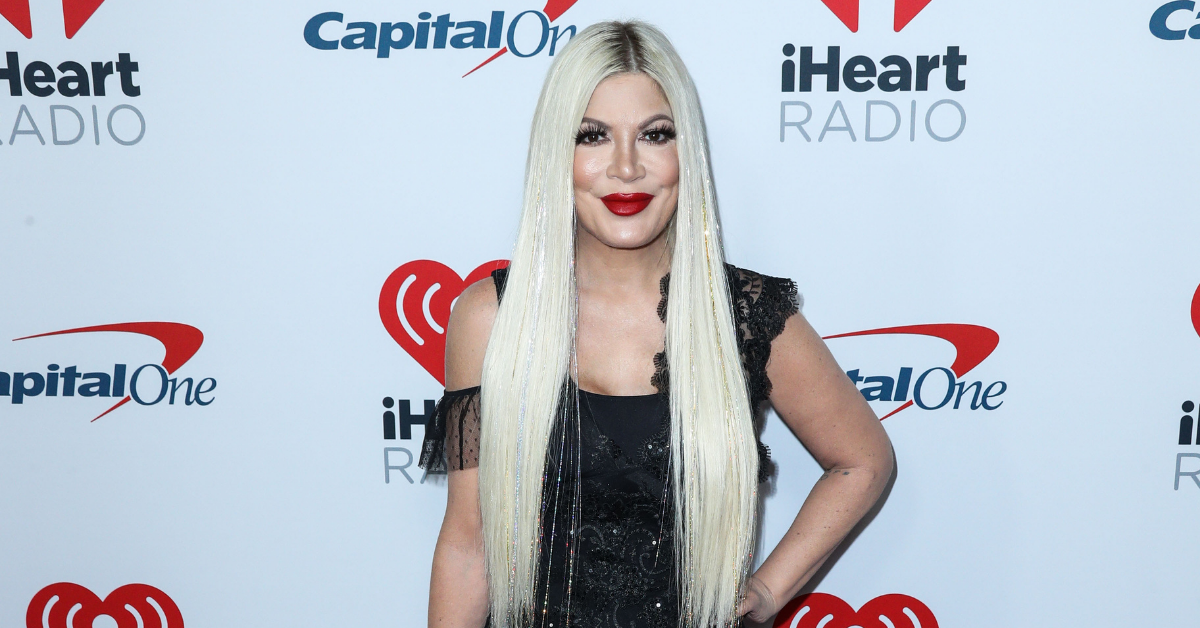 Article continues below advertisement
The mother-of-five took to Instagram Wednesday, January 26, to gush over her youngest son Beau, 4, as rumors that she and Dean McDermott are trying to salvage their marriage for their kids' sake spiral.
"A Poem to Beau…," Tori began her post of the estranged couple's youngest child lying down on a fuzzy blanket with his long blonde locks adorning his face. "Tiny hands internally wrapped around my heart. Beautifully disguised as both closure and beginning. Hanging on to infantile needs to protect an all consuming identity."
Article continues below advertisement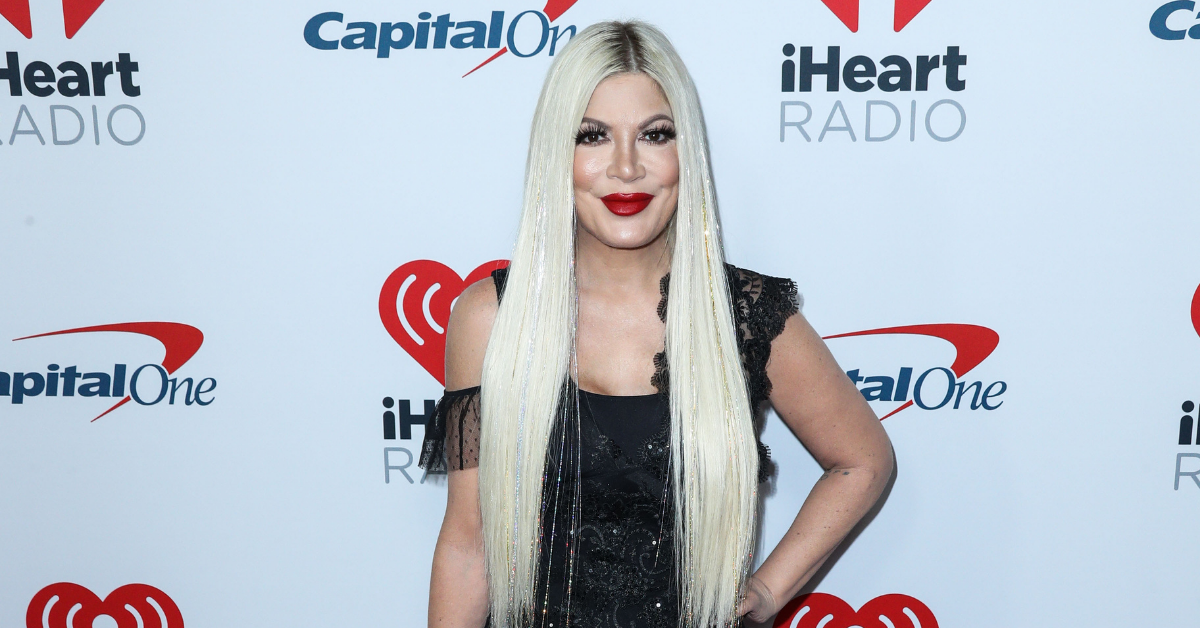 "Growth nods yet ego stalls for safety. Frantic organ screams observed. Heart knowingly relents but it's too late the being is silenced. Hope is no longer a choice but the pocket of promise rears. Your hands ripen but my heart roots deeper," her post continued. "Be free. Be you. Wipe my tears. Cherish what remains and love what prospers."
Article continues below advertisement
Tori signed the post, writing: "- tori spelling, mom."
Article continues below advertisement
Just one day prior, the Tori & Dean: Home Sweet Hollywood star boasted about her eldest daughter, Stella, whom she called her "gorgeous talented girl." Alongside several close-up photos of the 13-year-old posing with intense green eyeshadow on and giant Chanel earrings, Tori wrote: "She did her own amazing eye makeup and hair. Mom 🙋🏼‍♀️ was just the photographer."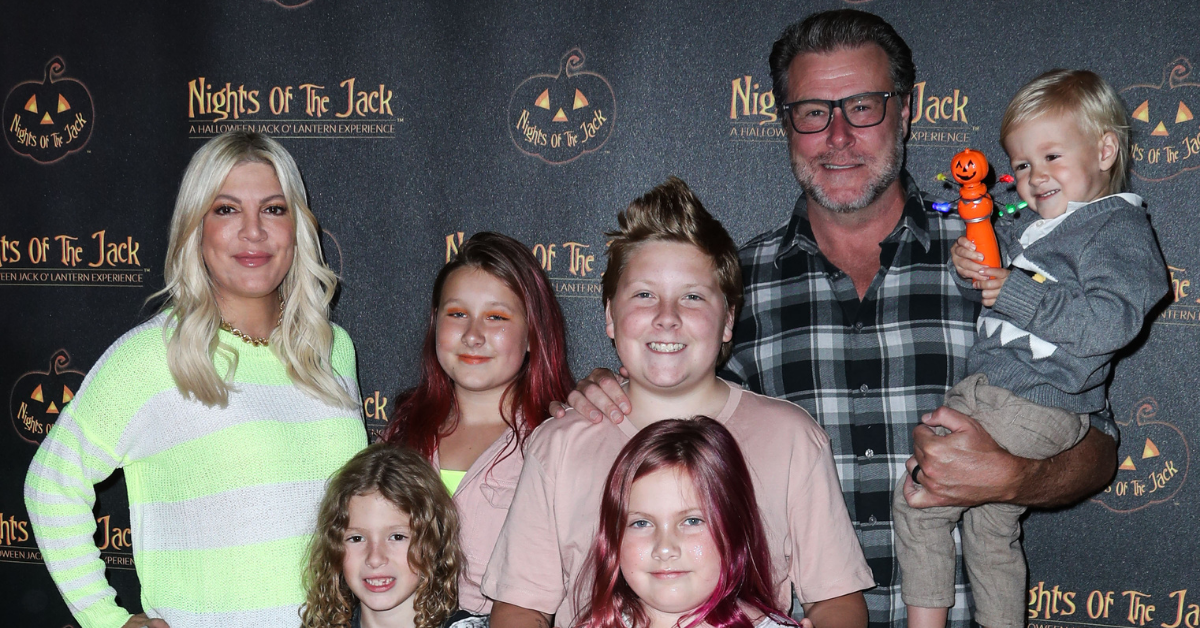 Article continues below advertisement
It's clear Tori has love for her children, so much so that OK! learned she's trying to give her relationship with Dean another go to make their kids happy. Aside from Beau and Stella, the coparents share children Liam, 14, Hattie, 10, and Finn, 9.
The 90210, Beverly Hills alum, 48, and the former Chopped Canada host, 55, are "going through a rough patch," an insider recently spilled after rumors of their "imminent" split had been going around the rumor mill for months now.
Article continues below advertisement
Speculation about their splintering relationship arose last year when Tori and Dean were both spotted multiple times sans their wedding bands. Tori added fuel to the fire when she revealed the two didn't sleep in the same bed ever since Dean returned home from shooting a lengthy project.
Article continues below advertisement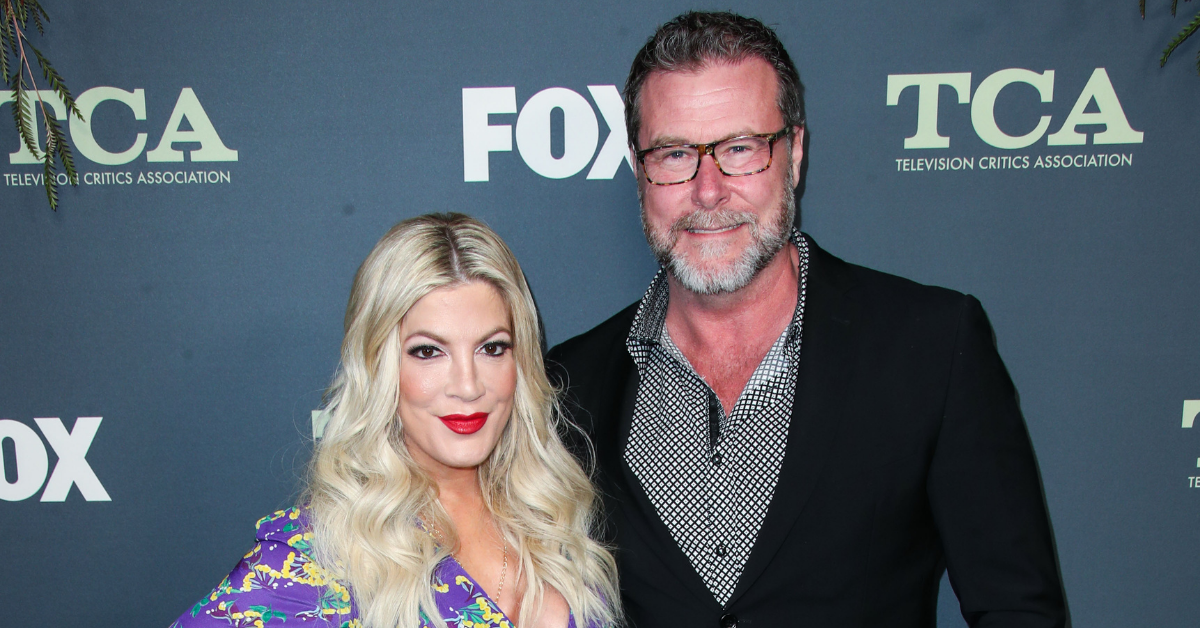 And while things seemed to take a turn for the worst last year, another insider revealed: "It's been very chilly between them for a long time," as the actress has major trust issues following Dean's admission that he was unfaithful to her in 2014.
"Part of their relationship was never fully repaired after he was unfaithful," said a source. "They've been living separate lives. They will still have family meals and occasional outings, but it's for the kids."