Travis Scott Visibly Upset In Video Addressing Astroworld Incident As Kylie Jenner Claims They 'Weren't Aware Of Any Fatalities' Until After The Show
Article continues below advertisement
The "goosebumps" rapper and the Keeping Up with the Kardashians star have both said they are "devastated" about the tragic Astroworld Fest incident that occurred on Friday night, and have reiterated neither of them knew about any fatalities until the news broke sometime after stopping the show.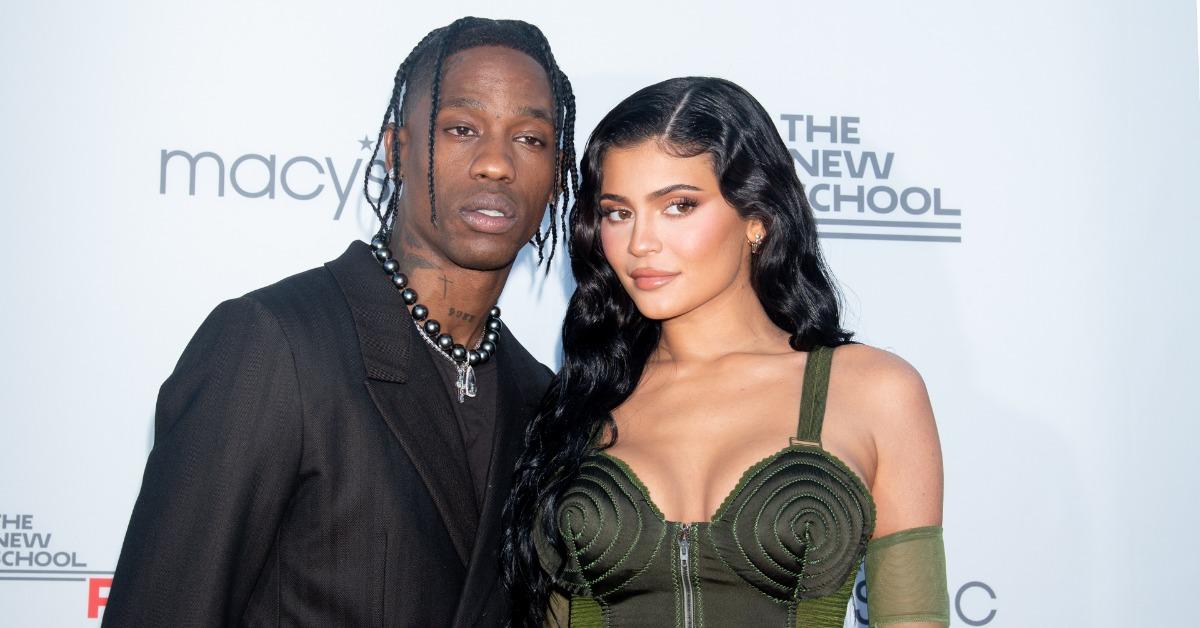 Article continues below advertisement
As OK! previously reported, chaos broke out at the Houston music festival that led to at least 8 deaths, 23 being taken to the hospital, and hundreds more treated by medical staff on site.
Houston Fire Chief Samuel Peña told reporters in a press conference on Saturday that around 9 p.m. the crowd surged forward towards the stage and "began to compress" causing people to get crushed with nowhere to escape.
Article continues below advertisement
Despite videos circulating showing responders attempting to resuscitate unconscious concert goers and crowds chanting "stop the show", Scott claims he had no idea of the "severity" of the situation during his performance.
Article continues below advertisement
In a series of Instagram Stories, the "OUT WEST" artist appeared visibly upset, constantly running his hands over his face and through his hair as he gave fans an update on the tragic accident.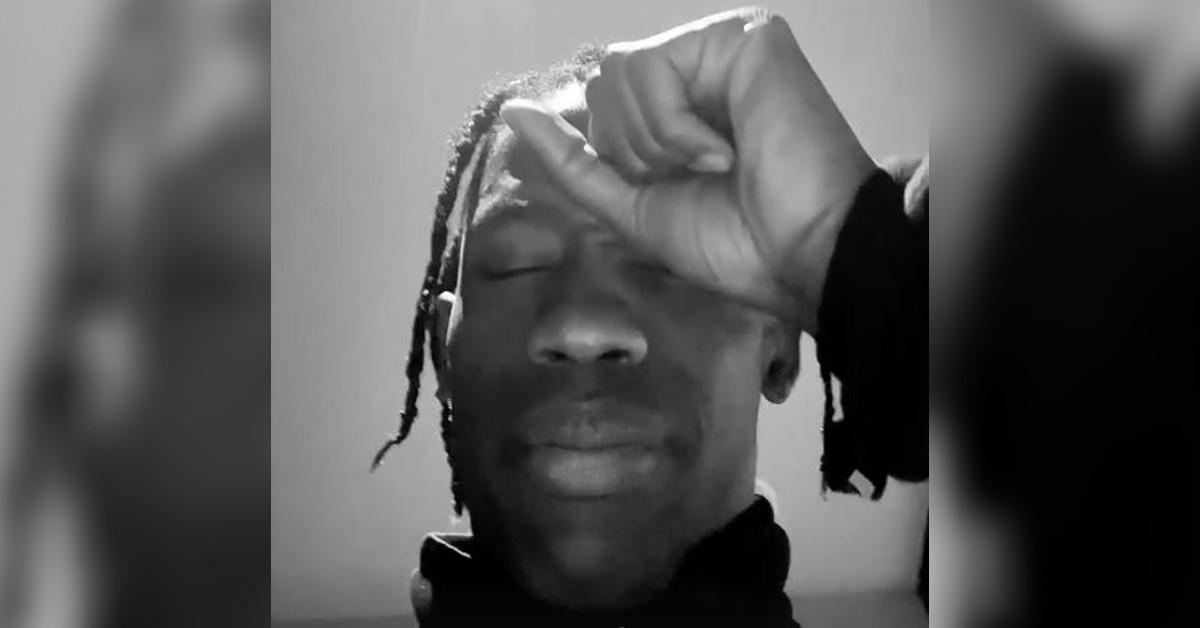 Article continues below advertisement
"My fans really mean the world to me," the 29-year-old said. "Anytime I could make out, you know, anything that's going on, you know I stop the show and, you know, help them get the help they need."
"I could just never imagine the severity of the situation," Scott continued, adding, "I'm honestly just devastated and I could never imagine anything like this just happening."
Article continues below advertisement
The performer also assured fans he was working with the authorities to "identify the families" so that they can "help them through this tough time."
Article continues below advertisement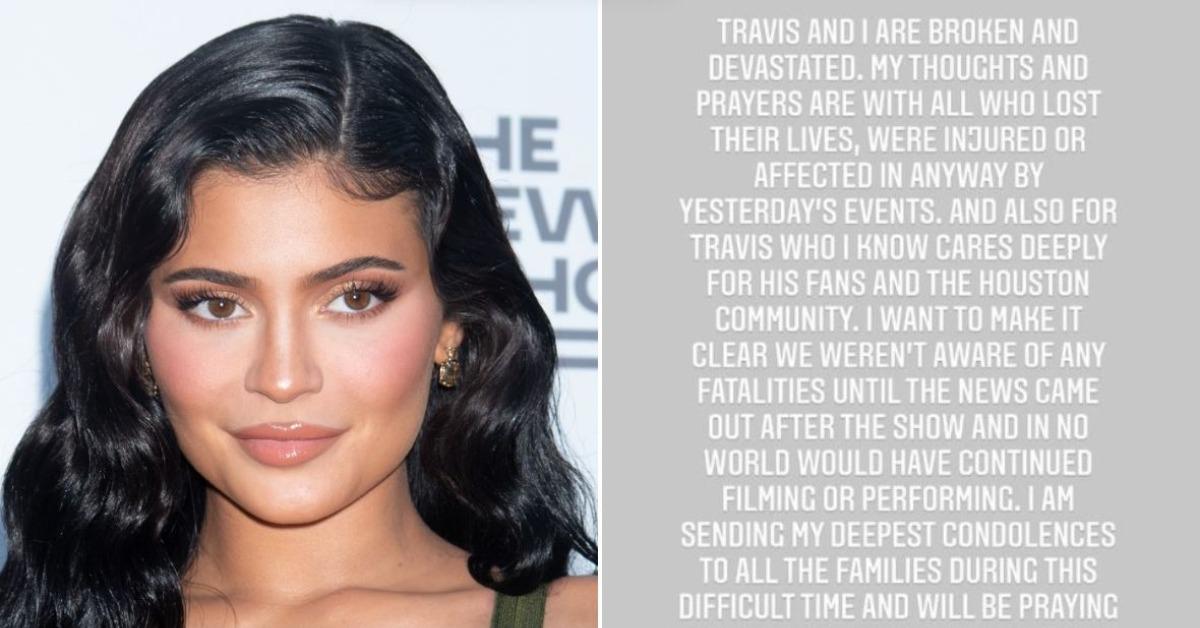 Jenner — with whom Scott shares his daughter, Stormi Webster — also took to Instagram to share that neither of them were aware of what was going on until it was sadly too late.
Article continues below advertisement
"Travis and I are broken and devastated," the statement read. "My thoughts and prayers are with those who lost their lives, were injured or affected in anyway [sic] by yesterday's events. And also for Travis who I know cares deeply for his fans and the Houston community."
"I want to make it clear we weren't aware of any fatalities until the news came out after the show and in no world would have continued filming or performing. I am sending my deepest condolences to all the families during this difficult time," Jenner explained, adding again that she would be praying for those affected.