NEWS
Shooting Hoops & Throwing Shade: Tristan Thompson Posts Steamy Snaps After Snubbing Khloé Kardashian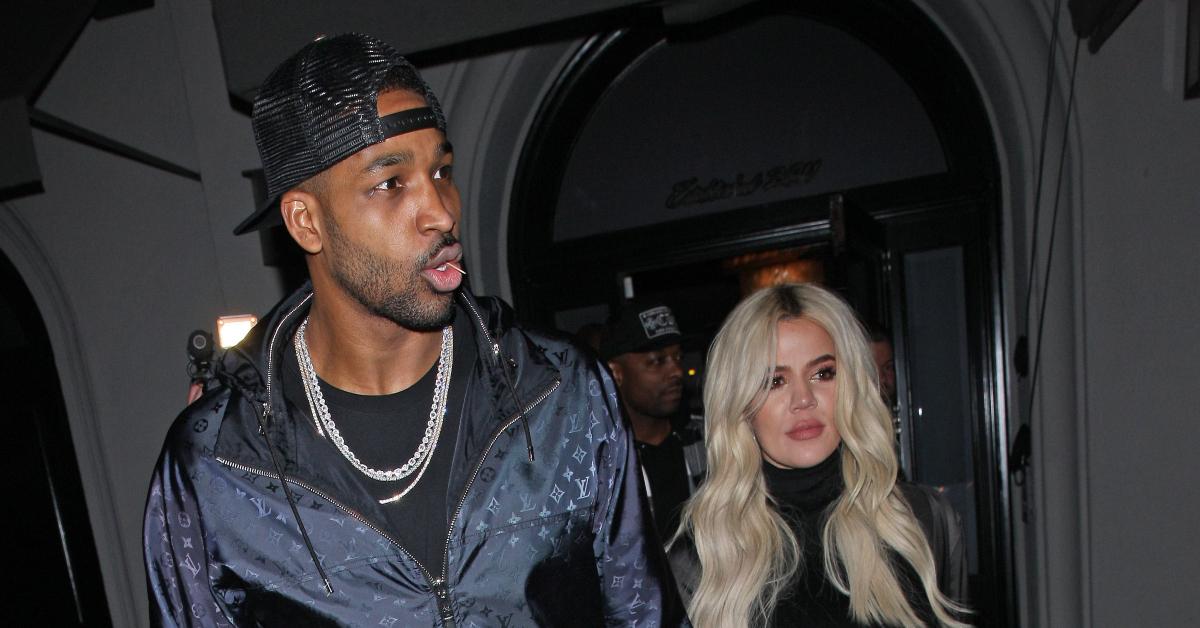 Shooting hoops … and throwing shade?
One day after NBA player Tristan Thompson stayed conspicuously mum on social media for ex-girlfriend Khloé Kardashian's birthday on June 27, the athlete took to Instagram with a series of steamy snaps showing off his toned biceps.
On June 28, the Chicago Bulls player reposted a story from NBA Master Trainer Chris Johnson, depicting the pair appearing to enjoy a water break while in the gym.
Article continues below advertisement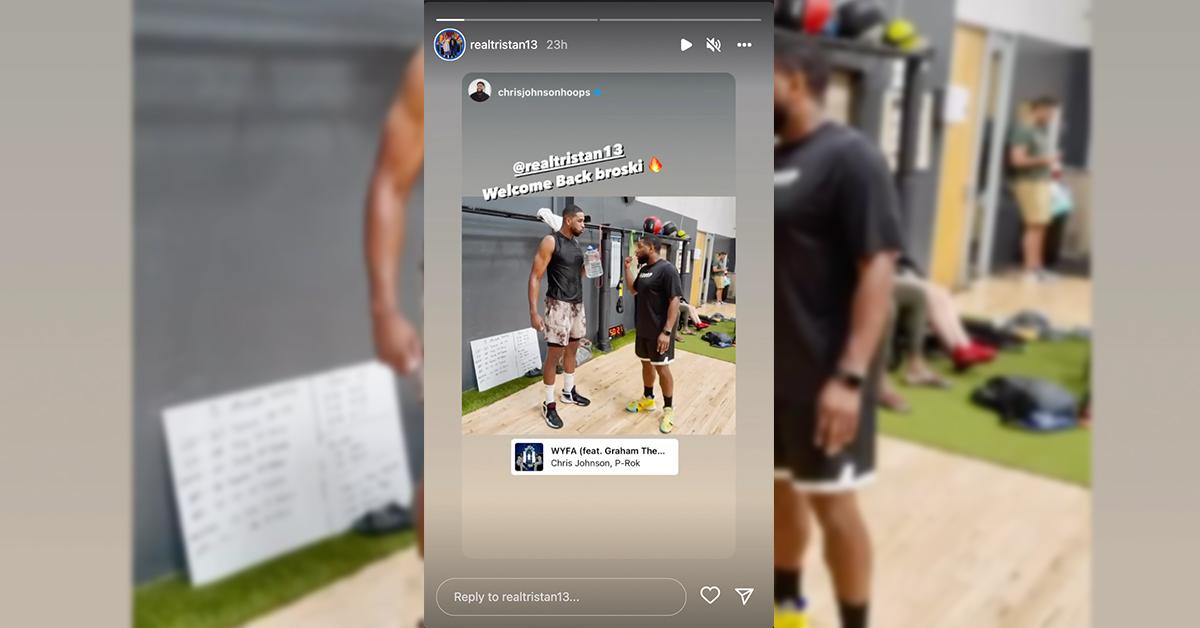 "Welcome Back broski," Johnson wrote alongside a flame emoji, tagging the basketball star, who sported a pair of white tie dye shorts black tank top revealing his muscular physique.
The 31-year-old Power Forward also reposted a Reel that Johnson shared on his main Instagram page, highlighting Thompson and fellow NBA star, DeAndre Jordan of the Philadelphia 76ers, seemingly running a drill.
"Pick and Roll Spins into Dunks," the trainer captioned the clip, which has garnered more than 6,000 likes since hitting the platform yesterday.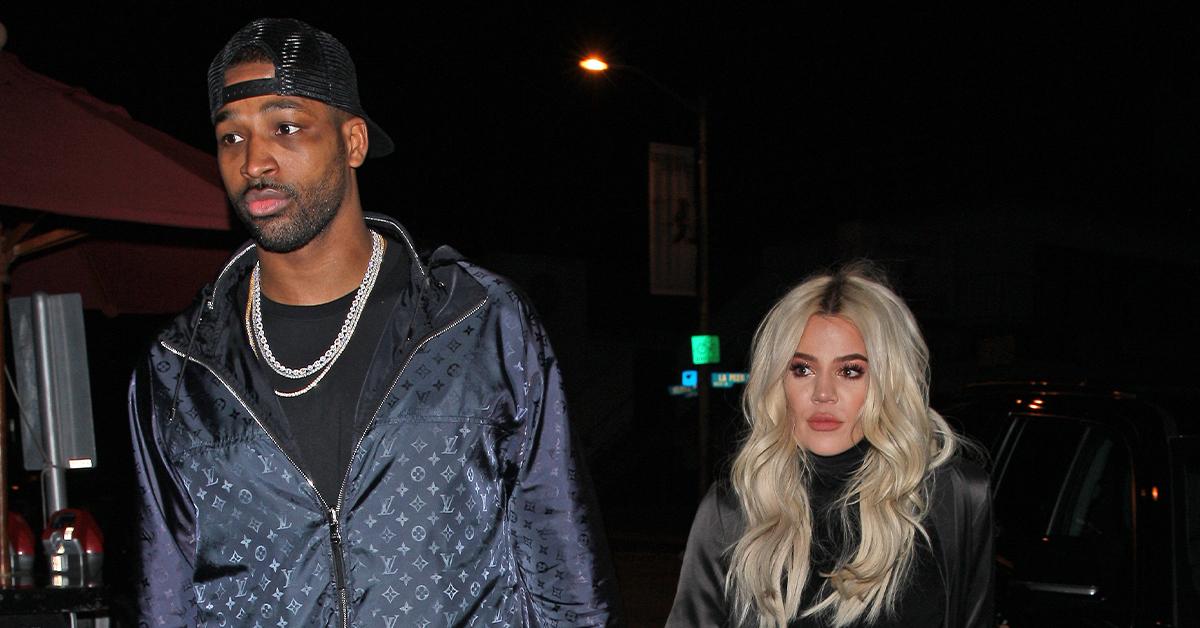 Thompson's pair of steamy Instagram Stories come shortly after he stayed notably quiet on Kardashian's 38th birthday earlier that week, refraining from publicly noting the occasion.
First romantically linked in 2016, Kardashian and Thompson dated on and off until June 2021, They share one daughter together, four-year-old True.
Kardashian and Thompson's nearly six-year relationship was rocked by several alleged cheating scandals. Just days before the Good American co-founder was set to give birth in April 2018, Thompson faced accusations of acting unfaithfully as a video claiming to depict the athlete entering a hotel room with a woman made the rounds online.
Shortly after, TMZ shared another clip they said dated back to October 2017, allegedly showing Thompson respectively kissing and touching two different women in Washington D.C.
Article continues below advertisement
More recently, Thompson found himself in hot water once again in January 2022, when he publicly confessed to fathering a child with fitness model Maralee Nichols while he was allegedly exclusive with Kardashian.
"Khloé, you don't deserve this," Thompson wrote on Instagram at the time. "You don't deserve the heartache and humiliation I have caused you. You don't deserve the way I have treated you over the years. My actions have certainly not lined up with the way I view you. I have the utmost respect and love for you. Regardless of what you may think. Again, I am so incredibly sorry."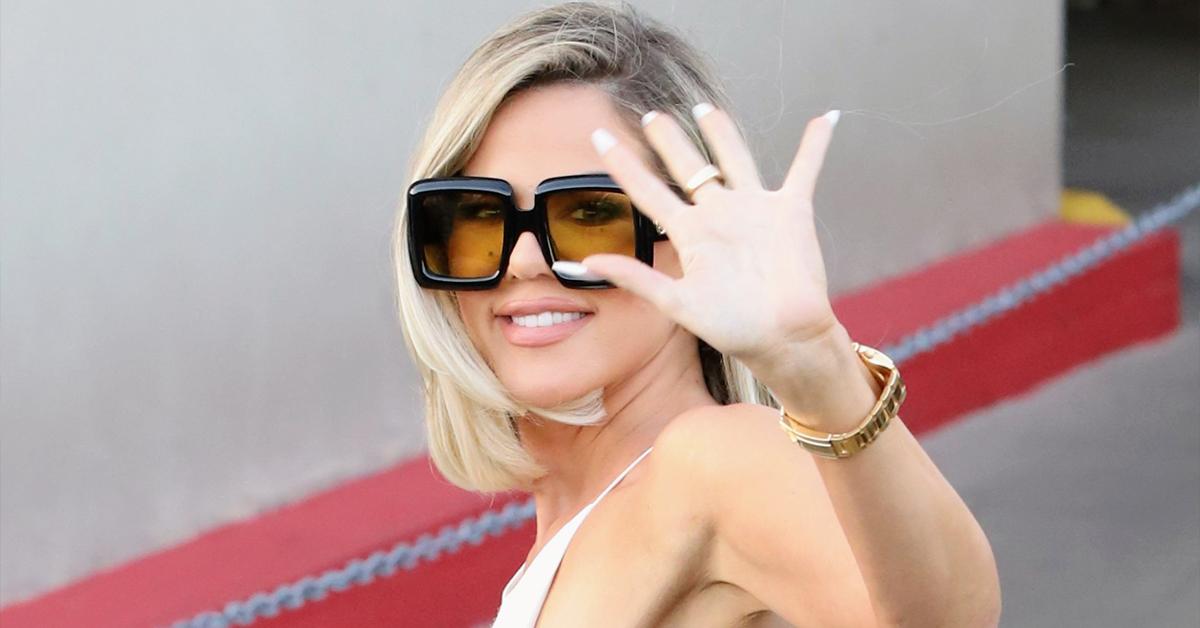 This paternity scandal recently played out on television screens everywhere, serving as an integral role in the family's new Hulu reality series, The Kardashians.
Although the fashion mogul described reliving the experience as being "not easy," she noted that the process seemingly helped her cope.
"It's not easy, but it's also, I think, a form of therapy for me at the same time, and I like to see how the rest of my family responds to things," Kardashian said during a screening event for the series. "Those little things mean a lot to me, and I like to see that stuff, just how the whole family — not about this situation, but any situation — how we all rally around one another in times that are hard for us."