Wendy Williams Spotted Vaping In NYC Amid Health Crisis, Rumors Of Strained Relationship With Son Kevin Jr.
Wendy Williams' health has taken a hard hit in recent weeks, and on Tuesday, the tv personality was spotted looking ill as she was wheeled out of her Manhattan apartment.
Article continues below advertisement
OK! reported the 57-year-old was recently hospitalized for psychiatric services related to ongoing mental health concerns, and was forced to cancel her promotional events for the upcoming season of The Wendy Williams Show, which was finally pushed back to allow her time to recuperate.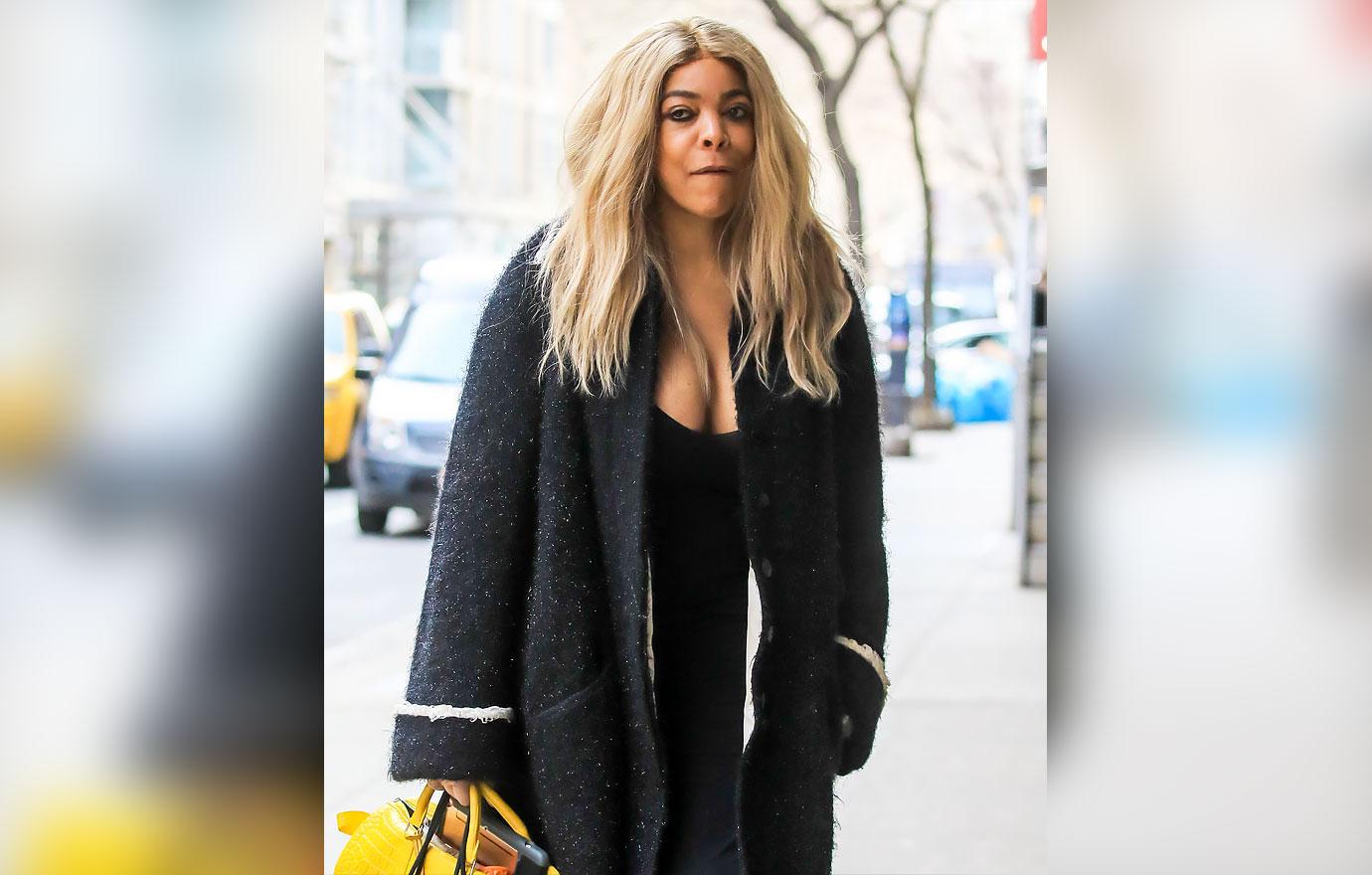 Article continues below advertisement
The outspoken talk show host — who was also diagnosed with a breakthrough case of COVID-19 — was snapped outside of her apartment building wearing a face mask, yellow socks, and a colorful print top, while her legs were bare and showed signs of bruising as she was pushed in a wheelchair to a waiting SUV for a shopping trip.
Article continues below advertisement
Shortly after, the ailing television star was caught sitting in the vehicle taking a few puffs from a vape pen, which she quickly put down when she realized that she was being photographed.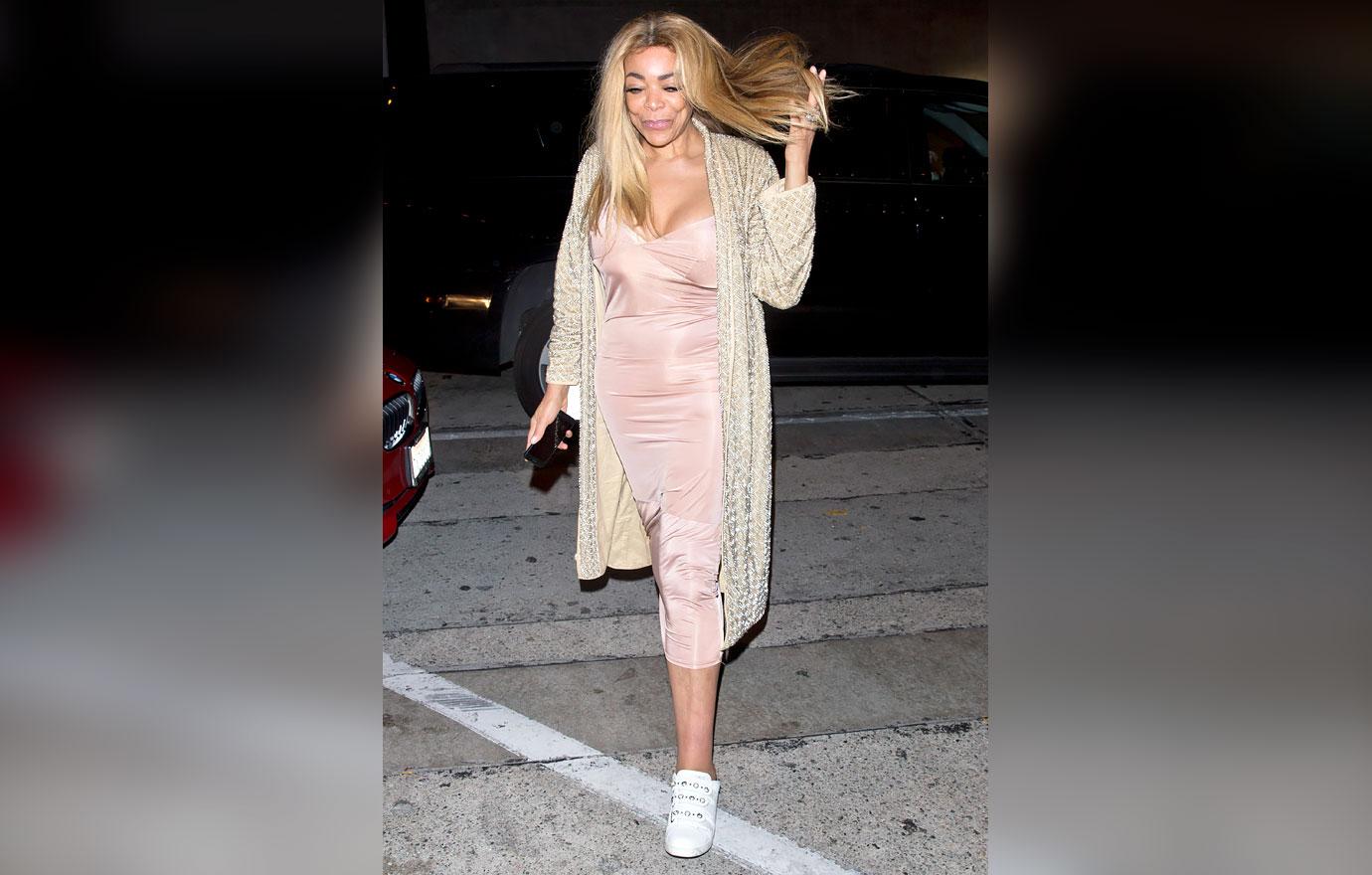 Article continues below advertisement
This comes after an insider alleged that Williams was "drinking everyday" on set prior to her shocking hospitalization.
Article continues below advertisement
"Wendy drinks every day and the only time she was sober was when she was at the sober house," the insider dished. "Her staffers are worried but no one is ever going to speak up because they don't want to lose their jobs," they went on. "She's an alcoholic. A bad one. She doesn't need a talk show, she needs help."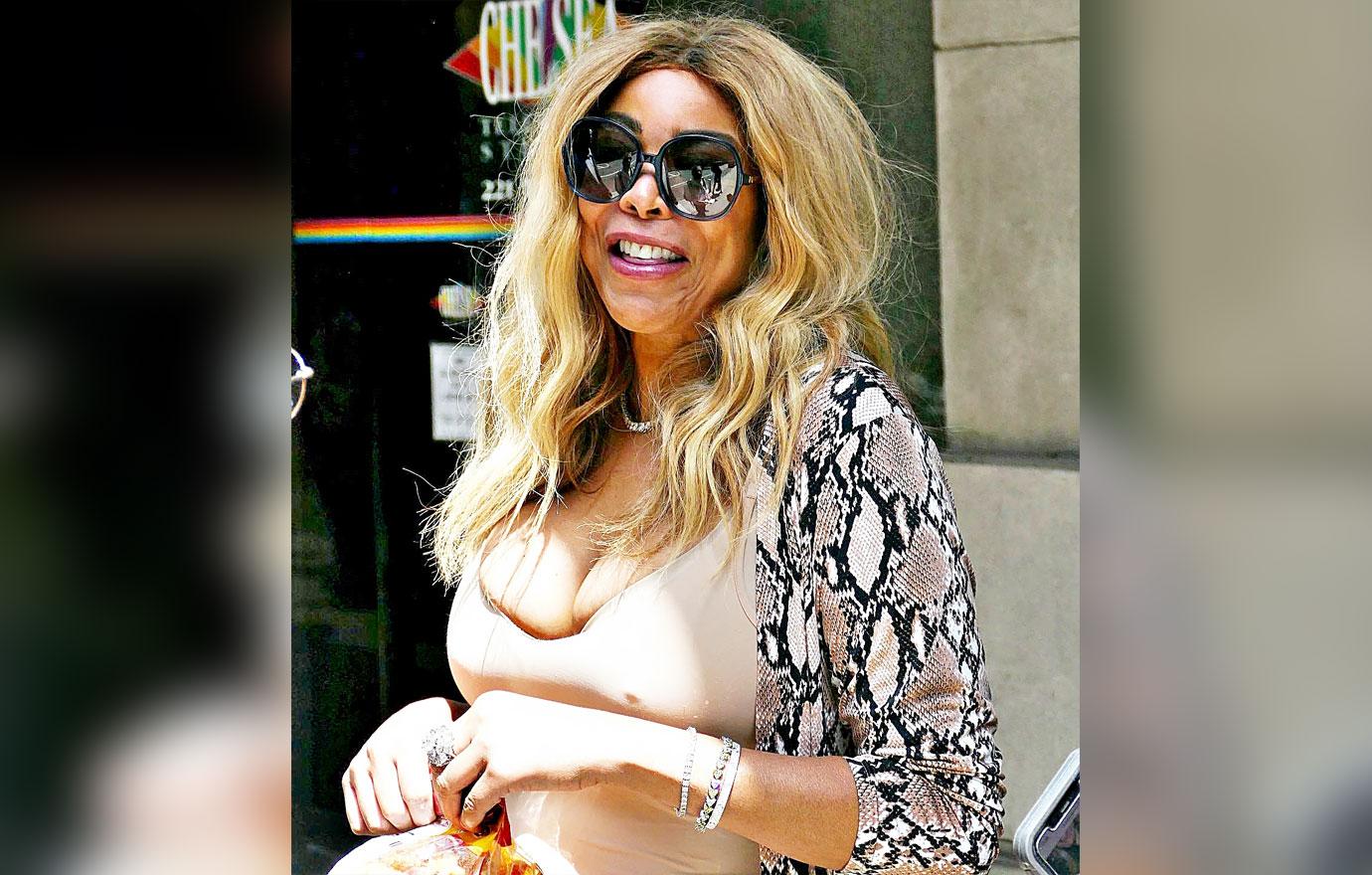 Article continues below advertisement
This is far from the beginning of The Wendy Williams Show host's ups and downs with mental health and addiction, but a source spilled to The Sun that it is now affecting her relationship with her son, Kevin Hunter Jr, whom she shares with ex-husband Kevin Hunter.
"Wendy's relationship with Kevin Jr has been strained." The source said, explaining the two had been on the rocks for several years, and that the 21-year-old was "doling out the tough love", and begging her to get help. "He gave her an ultimatum. He told her he won't be in her life unless she fixes herself."