EXCLUSIVE
Whitney Cummings Admits It's 'Always Been Hard to Be a Comedian': 'It's Escalated'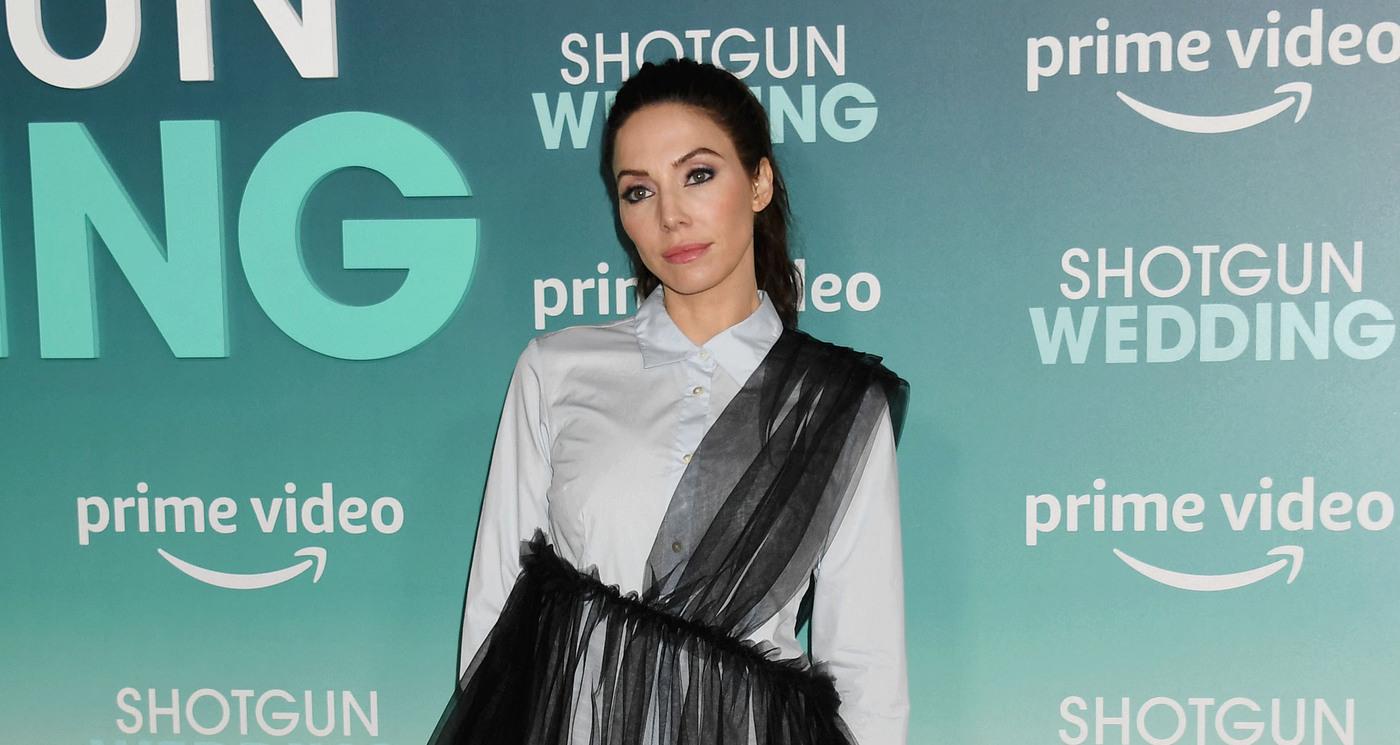 These days, more and more jokes are being censored, but Whitney Cummings isn't letting her humor take a backseat. Instead, she actually believes making it as a comic in Hollywood isn't as tough as it once was.
"It's always been hard to be a comedian. In some ways, it's easier than ever because you can build and engage with an audience on social media and don't have to wait for Johnny Carson or Jay Leno or David Letterman to make you famous. Comedians have always been physically attacked, including Rodney Dangerfield, Jim Jeffries, but after the Chris Rock nightmare and this nonsense narrative that comedians are bullies, it seems to have escalated," the 40-year-old exclusively tells OK! while talking about teaming up with Liquid Death, a popular beverage brand, on a new campaign to spread the word about the state of plastic pollution.
"The great part of being a comic today is you don't have to wait for Hollywood to pick you and then censor you; most comics have podcasts and can do what they do without all the gatekeepers. I think, if anything, it's hard to be a HUMAN in this day and age, in any job," she adds. "And it seems we have a low chance of being replaced by robots — and this is coming from a comedian who made a twin robot of herself!"
Article continues below advertisement
The 2 Broke Girls writer — she created the hit show with Michael Patrick King — has made a name for herself in the comedy world, but she doesn't think too much about her career on a daily basis.
"I see comics as comics — funny is funny, and once you're legit, it's kind of everyone is their own island/entity so I don't keep score of the ratio. Comedy is such a feminine art — it's complaining, talking about your feelings, being vulnerable ... so yes, even though it's mostly been male dominated for a litany of reasons, much of the time, it's not a particularly masculine craft," she explains.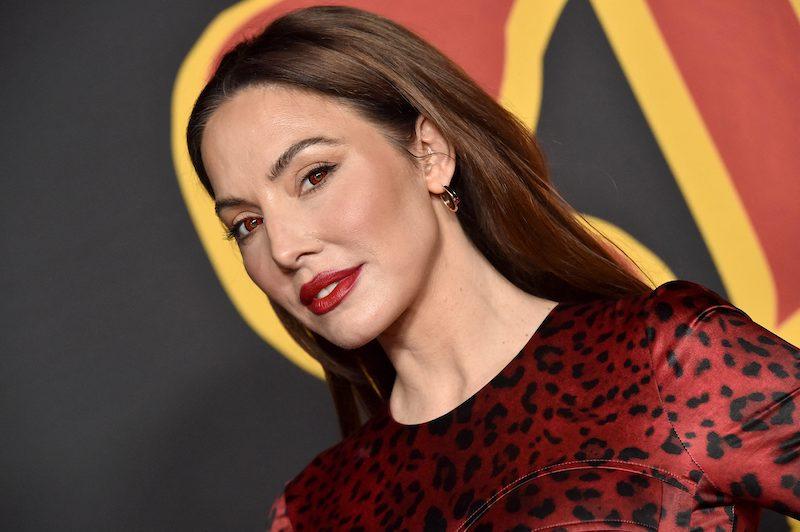 Article continues below advertisement
"I've always seen a lot of women in comedy — but not all of them have been famous necessarily, so I think it's more that more female comics are famous so its more ostensible to people not deep in the comedy world. But the bigger thing is that people are buying tickets to see women do comedy, and it is actually now a viable financial option, which just means more and more women can literally and figuratively afford to do it. Podcasting in a way has been a great avenue for women to build fanbases since the hours are way more reasonable if you have kids, etc. So, I think that's helped a lot."
Though the podcaster has done a slew of amazing things in her life, she is looking forward to people seeing her first big drama role on Accused, which airs on Fox.
"I had such a blast. Being funny all the time can be exhausting, and it all comes from trauma, so it's nice to just go straight to the emotion without having to sublimate or mask it," she says. "Often we laugh when we want to cry, but it was really fun believe it or not to just be able to cry and not have to hold it all in and pretend I don't ever feel sadness."
She also still hopes to work with some big A-listers, including Judd Apatow, Jay Roach, Patty Jenkins, Jennifer Coolidge and more. "I could go on forever!" she says.
Article continues below advertisement
In the meantime, Cummings is spreading the word about her collab with Liquid Death. In the new teaser, which she stars in, the Liquid Death Recycled Plastic Surgery Center imagines a world where we find a way to manage plastic waste... by surgically inserting the unrecyclable plastic inside people.
"I've been working with Liquid Death for some time now, so I was really excited when they came to me with the idea for the Recycled Plastic Surgery Center collab. It's such a weird, edgy creative spirit but with such an honorable goal underneath. That's my favorite combo. I had seen the spots they had done with some other people — including my pal Bert Kreisher — and him telling me they were a dream to work with was the nail in the coffin for my (liquid) death. I also love how bizarre the campaign is — it's so hard to grab people's attention these days and Liquid Death really understands that," she shares. "They are one of the few companies who plays to the top of people's intelligence, respects their time, and is willing to take risks comedically."
Article continues below advertisement
Cummings really connected with the campaign, which made it even more fun. "It's always pissed me off that we just trash our oceans. I'm terrified of the ocean, so I don't scuba dive or any of that death wish stuff, but it hurts my heart that our ocean wildlife is suffering," she adds. "So much of the bad news about how the oceans are being destroyed boils down to plastic. I don't want to live in a world where there's more plastic in the ocean than there are fish, but that's the path we're on unless something seriously changes. And I'm a literal clown for a living — so, it's a very sad time when comedians care more than politicians. I think the plastic problem for most people is just too big to even process — it's hard to clean up the problem for the average person, but it's easy to switch to a company that is working on solving the problem. The more people switch from plastic to Liquid Death and bring #DeathToPlastic, the closer we will get."
Article continues below advertisement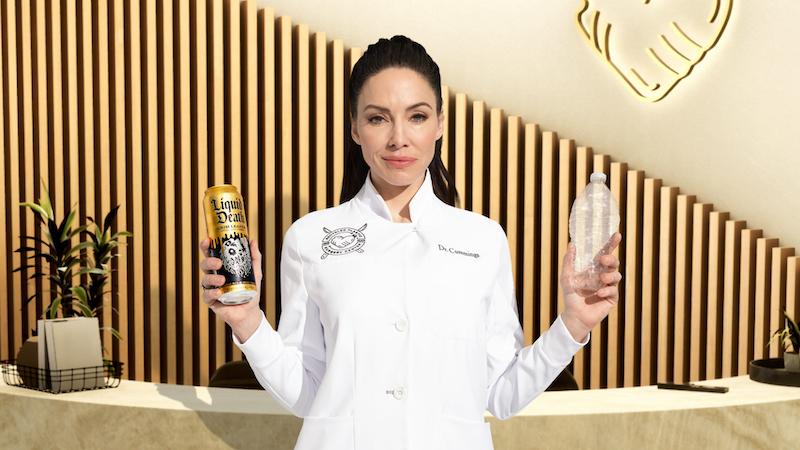 Never miss a story — sign up for the OK! newsletter to stay up-to-date on the best of what OK! has to offer. It's gossip too good to wait for!
Article continues below advertisement
"It was so fun," she says of starring in the short clip. "Liquid Death is so aligned with comedy. So many Hollywood and corporate people now are scared of comedy, which is so lame and boring, but Liquid Death really leans in and trusts the artists it chooses to collaborate with so it truly felt like an off kilter TV show than a 'commercial' shoot."