NEWS
Houston Tumlin Shied Away From The Spotlight — Get To Know The 'Talladega Nights' Child Star Who Took His Own Life At 28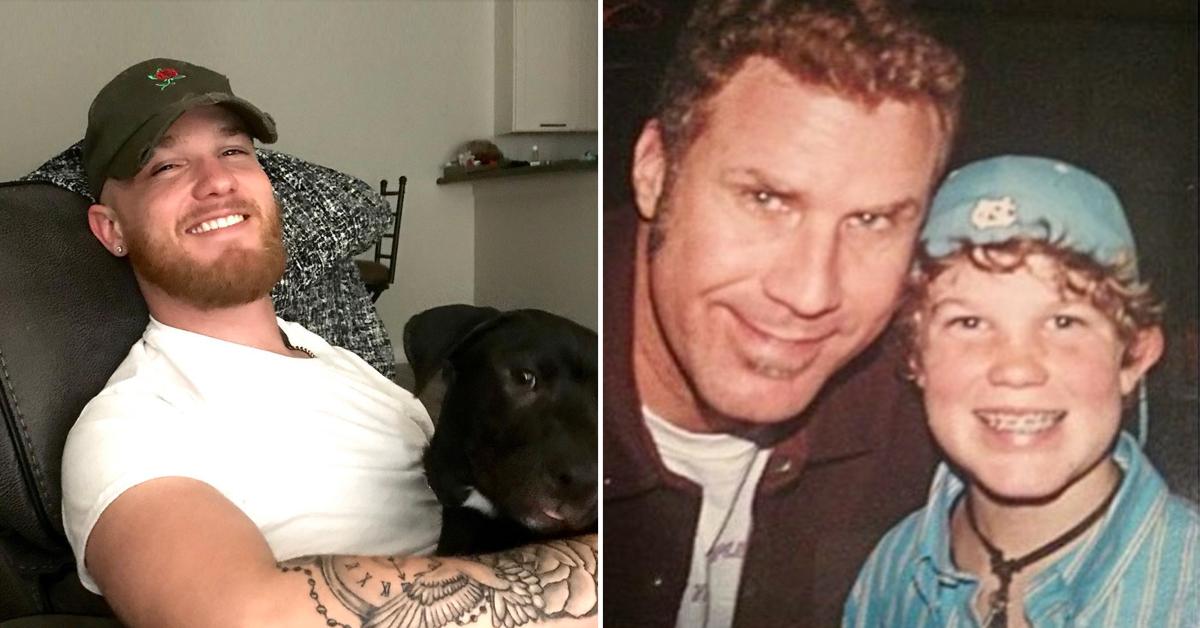 Former child star Houston Tumlin, who famously played the son of Will Ferrell's character in the cult classic Talladega Nights: The Ballad of Ricky Bobby, sadly died on Tuesday, March 23, at the age of 28.
Article continues below advertisement
As OK! previously reported, Tumlin died by a self-inflicted gunshot wound to the head at his home in Pelham, Ala., Shelby County Coroner Lina Evans confirmed. His girlfriend, Charity Robertson, shared a moving tribute to Tumlin on Tuesday after his tragic death, writing, "I've never experienced a hurt like this before."
Robertson continued: "I feel numb, I feel defeated, I feel lost. I feel empty. My heart is absolutely shattered," she wrote. "My sweet, sweet baby.. Our time together was one of the best experiences of my life. I'll miss your big heart, caring spirit, infectious laughter, & oh man could the list go on."
She concluded her emotional statement, saying: "I love you so much Houston Lee & thank you for loving me so passionately and unapologetically for the time we had each other."
After his starring role as Ferrell's foul-mouthed son in the 2006 hit Talladega Nights, Tumlin lived a fairly quiet life out of the Hollywood spotlight.
Scroll through the gallery below to learn five things about the late star.
'Talladega Nights' Was His Only Film Credit
Tumlin's solo acting job was playing Walker Bobby in the 2006 comedy starring Ferrell, John C. Reilly and Sacha Baron Cohen. The film went on to gross more than $163 million at the box office.
Article continues below advertisement
He Grew Up In Alabama
Tumlin was born in Pell City in 1992. He graduated in 2011 from Victory Christian High School in his home state.
Article continues below advertisement
He Served In The Army
In his post-Hollywood life, he enlisted and served in the Army's 101st Airborne Division at Fort Campbell. He also worked a number of other jobs in his adult life, including repairing telephone lines.
Article continues below advertisement
He Was A Dog Dad
In many of his Instagram posts, he cherished his moments with his furry friends. His final post, on Tuesday, March 2, was a tribute to one of his beloved dogs. Capturing a sweet close up of the pup, he wrote, "My daughter's prettier than yours 💙."
Article continues below advertisement
He Often Fondly Referenced His Role In 'Talladega Nights'
Tumlin occasionally looked back on his role in the comedy on Instagram. In February, he posted a childhood photo of himself with Grayson Russel — who played Ricky Bobby's other son Texas Ranger Bobby — at a red carpet event and wrote, "@graysoncrussel tell me a set of 'brothers' more handsome. I'll wait."