NEWS
'The View' Star Whoopi Goldberg Lashes Out At Royal Family, Says They Should Apologize For Slavery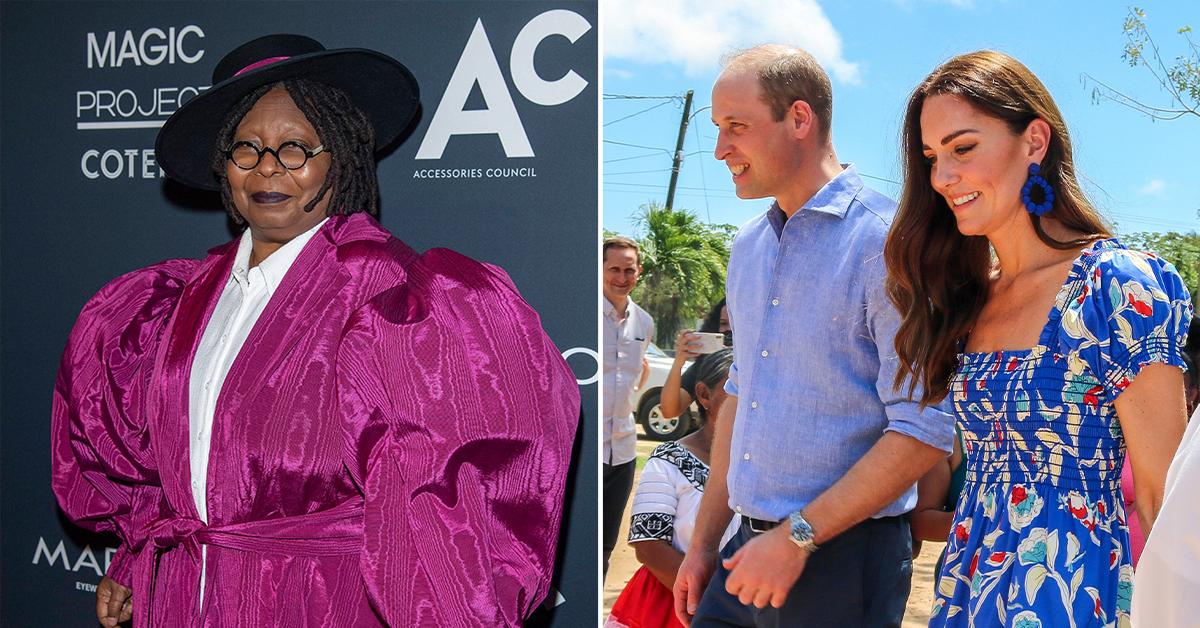 Article continues below advertisement
The countries they visited — Belize, Jamaica and the Bahamas — are not independent, but that's something they're hoping to change.
"Britain ran roughshod over India for years," Goldberg said on The View. "Let us not forget when we talk about what needs to happen, all the folks that need to apologize. Listen, this is not new. I suspect Prince Charles when he was in Barbados had some idea because he went on and apologized, yes, he was releasing the hold that Britain has. So, perhaps someone is listening, and it's the new group of folks I don't know if it's Charles but one of them."
Article continues below advertisement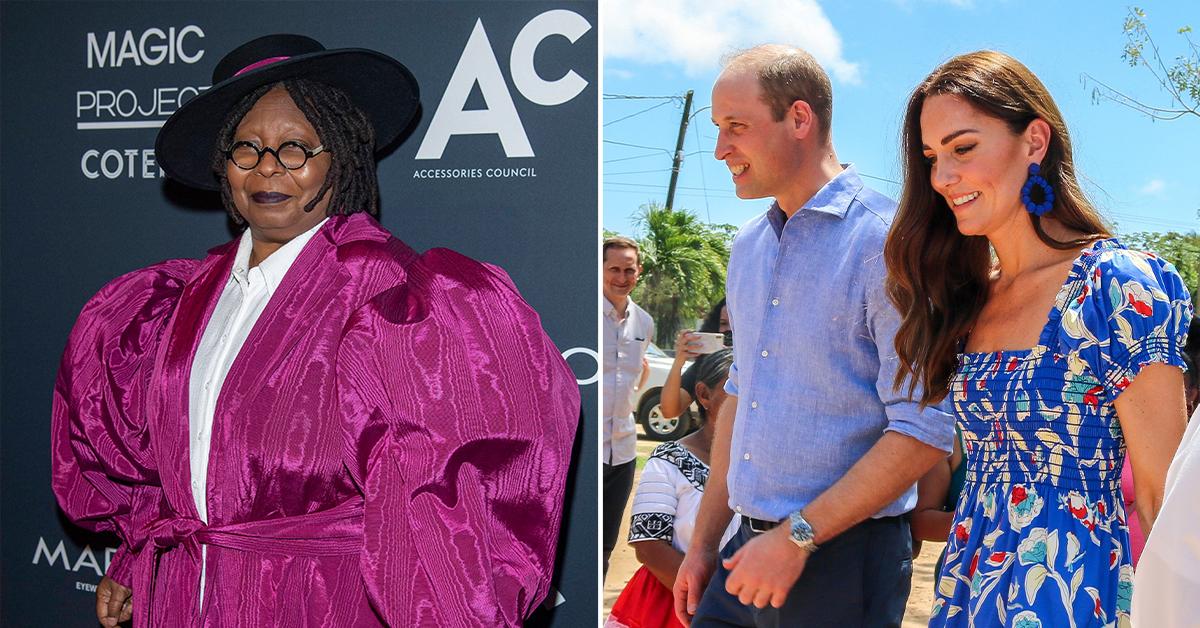 Article continues below advertisement
While in Jamaica, William spoke out about history not repeating itself again.
"I want to express my profound sorrow. Slavery was abhorrent. And it should never have happened," he said in his speech. "While the pain runs deep, Jamaica continues to forge its future with determination, courage and fortitude. The strength and shared sense of purpose of the Jamaican people, represented in your flag and motto, celebrate an invincible spirit."
Jamaica's Prime Minister Andrew Holness declared that his country would no longer be under Queen Elizabeth's rule.
"We're very, very happy to have you and we hope you've received a warm welcome of the people," Holness said. "Jamaica is a very free and liberal country and the people are very expressive —and I'm certain that you would have seen the spectrum of expressions yesterday," he said, referring to a recent protest.
Article continues below advertisement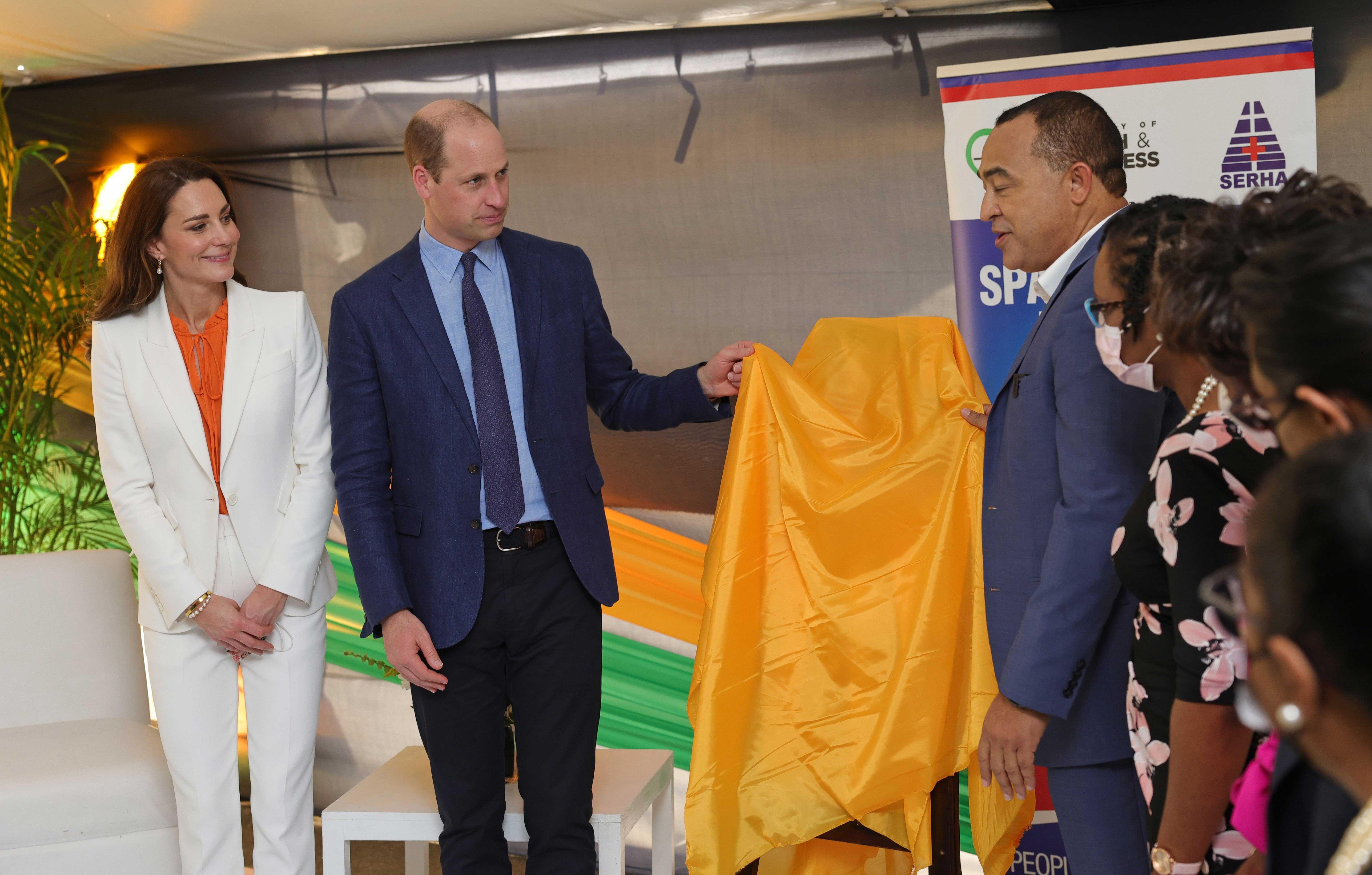 "There are issues here, which as you know, are unresolved, but your presence gives us an opportunity for those issues to be placed in context, to be out front and center and to be addressed as best we can. But Jamaica is, as you would see, is a country that is proud of its history and very proud of what we have achieved. And we're moving on and we intend to … fulfill our true ambitions and destiny to become an independent, developed and prosperous country," he continued.