NEWS
What Is Charlie Sheen's Net Worth? From Mega Millionaire To Taking Cameo Requests In 2020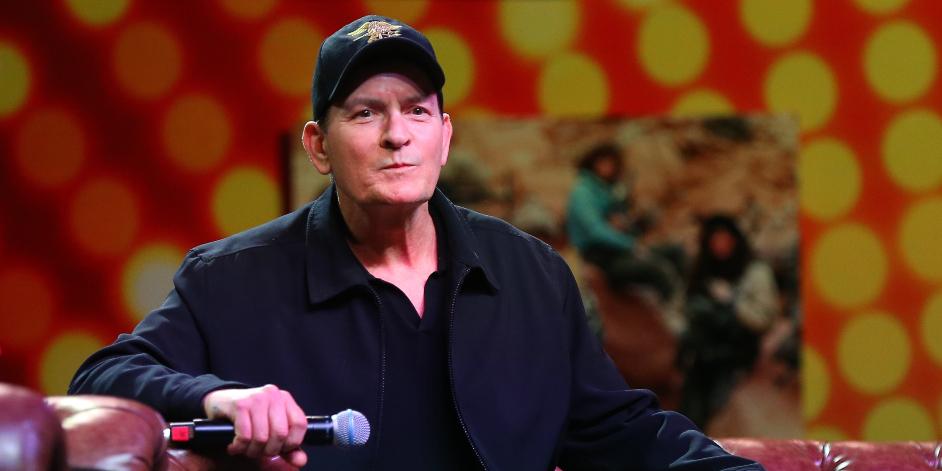 Article continues below advertisement
Sheen once commanded over $1.2 million an episode for the hit series Two and a Half Men, but now the actor is a pariah in Tinseltown, said the source. "He's considered 'dead' in Hollywood, and the only calls he gets are for brand endorsements and commercials," the insider dished. "He has sold all his property in Beverly Hills. He can't meet his child support obligations."
The Platoon star was riding high as one of the world's highest-paid actors when his life began to unravel. At the height of his career, Celebrity Net Worth reported that he had a cool $150 million to his name, but now his net worth is down to $10 million — a massive $140 million decrease.
After Sheen was ousted from Two and a Half Men in 2011, the troubled star went on rants about "tiger blood" and took swipes at his TV boss, Chuck Lorre, calling him a "stupid, stupid little man and a p**sy punk that I'd never want to be like."
Article continues below advertisement
The only thing worse than his career is his love life. Sheen married RHOBH alum Denise Richards in 2002, but the pair divorced four years later — he reportedly owes her approximately $450,000 in back child support. Then, he married Brooke Mueller, but was arrested in 2009 for assaulting her in Colorado. Their marriage ended in 2011.
Article continues below advertisement
In March 2011, the actor was living simultaneously with porn actress Bree Olson and model Natalie Kenly, whom he nicknamed his "goddesses." The two left him later that year, but in 2013, Sheen said he was in a relationship with adult film actress Georgia Jones.
In 2014, he became engaged to former adult film star Scottine Ross — who sued Sheen after his HIV revelation — but the pair broke off the engagement later that year.
DOTING DADS! LIONEL RICHIE, LENNY KRAVITZ & MORE ARE CLOSE WITH THEIR DAUGHTERS
Sheen has kept a pretty low-key life out of the spotlight as of late. After his ex Richards took him to court to try to get the child support she was owed, court documents revealed that Sheen was unable to pay due to him being "unable to find steady work" in Hollywood. The documents also revealed that he had been "blacklisted from many aspects of the entertainment industry. All of this has resulted in a significant reduction in my earnings."
Most recently, the Anger Management star turned to celebrity site Cameo (where he was active just weeks ago in December 2020), where users can request a personalized video from him for over $300.
Sheen shares five kids with three different women: Cassandra Jade Estevez, 36, Sam Sheen, 16, Lola Rose Sheen, 15, Bob Sheen, 11, and Max Sheen, 11.