NEWS
Willie Nelson's Brave Last Days: How The 89-Year-Old Country Star Is Overcoming Many Health Issues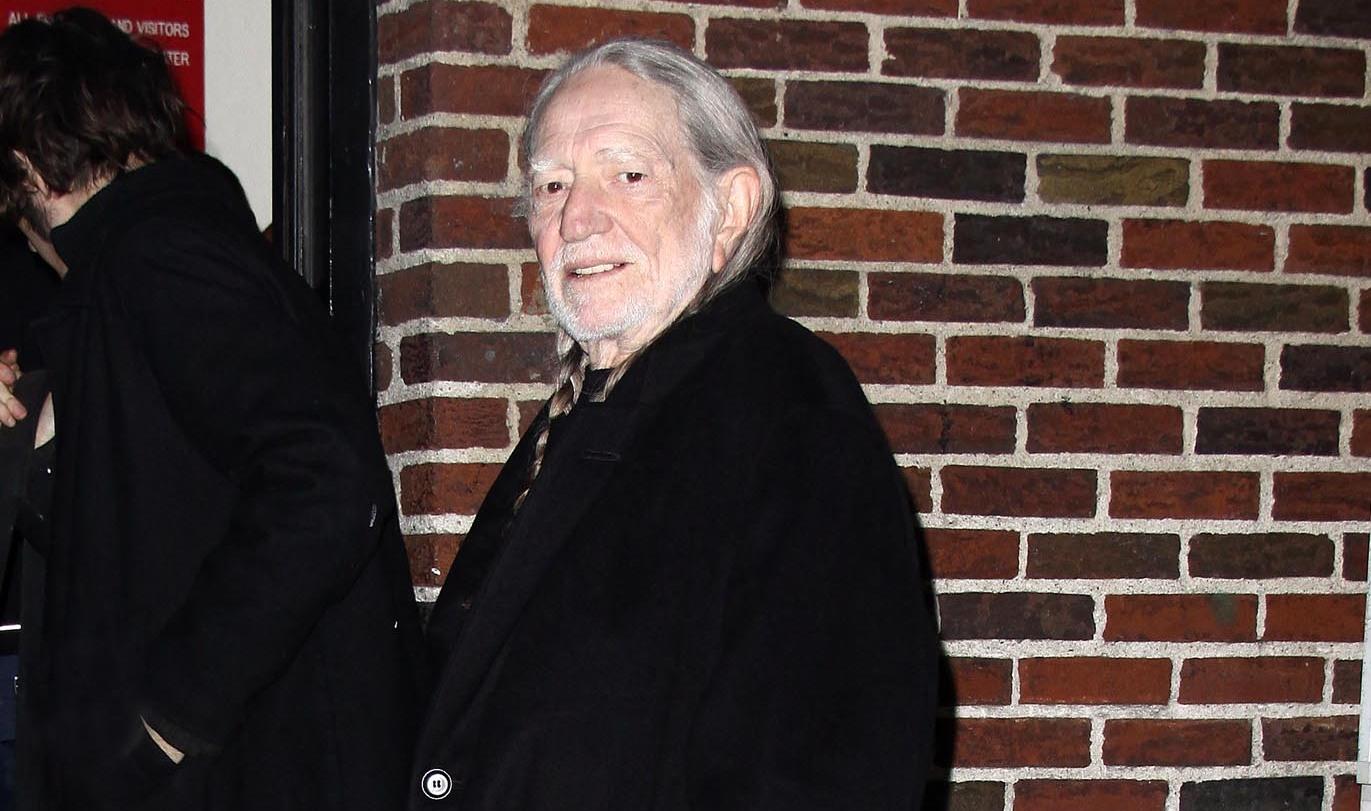 Country outlaw Willie Nelson is bravely facing his final days and preparing to pass the torch of his marijuana and musical empires — as well as his $25 million fortune — to his beloved children, a source revealed. But when he says his last goodbye, an insider dished, "It'll be on his terms with cannabis oil — and a smile on his face!"
Article continues below advertisement
For decades, the Red Headed Stranger, 80, has battled health problems, including emphysema and pneumonia. Although he's finally given up smoking pot due to breathing troubles, sources say he still enjoys edibles and treats his aches with his own Willie's Remedy hemp oils. "He won't be around forever," spilled an insider. "That's one of the reasons he's been inviting his kids on the road with him, to teach them everything he can!"
Sources tattle Lukas, 33, and Micah, 31, his sons with current wife Annie D'Angelo, and Paula, 52, and Amy, 48, his daughters with ex-wife Connie Koepke, are glued to his side. Willie — a father of eight — has always been a devoted and protective dad. When he learned oldest daughter Lana Nelson, now 69, was being abused by her husband, Steve Warren, he drove to their place and slapped his son-in-law around!
He told Steve never to lay a hand on Lana again and left. But the scrappy singer assumed the hothead would seek revenge at his Tennessee home, where Willie lay in wait with an M1 rifle. And when Steve showed up, Willie said, "I shot his car and shot out his tire."
Article continues below advertisement
Lana dubbed her dad "Shotgun Willie," and the nickname became the title track of his 1973 album! The country icon is also close to daugh-ter Susie, 65, and love child Renee, who was born in 1986 to Mary Haney. But Willie said he didn't know about Renee until 2012, which he calls his only regret.
But the proud papa has made up for lost time. Renee, her daughter, Noelle, and granddaughter Jordan have been warmly welcomed into the Nelson family. Willie, an American original, has always done things his own way — throughout his career and his turbulent love life. Born during the Great Depression and raised by his grandparents in Texas, he wrote his first song at age seven and joined a band at ten. During the '50s, he was a radio DJ who wrote tunes that would become country standards, including "Funny How Time Slips Away," Walls," "Pretty Paper" and Patsy Cline's signature hit "Crazy."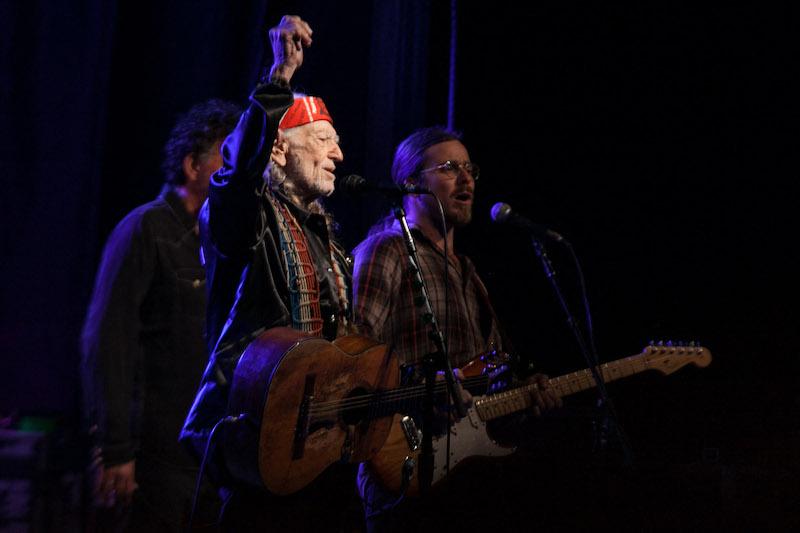 Article continues below advertisement
But free-spirited Willie eventually found the Nashville country scene too oppressive and settled in Texas near other outlaw artists, like Waylon Jennings, Johnny Cash and Kris Kristofferson. Early in his career, he formed his backing band The Family, which to this day includes his older sister, Bobbie, and has long been on the road in a custom bus named Honeysuckle Rose.
But the group has covered so many miles, they're now riding aboard Honeysuckle Rose V! Although Willie's been happily wed to fourth wife Annie for 30 years, his road to lasting love was like a country song — filled with heartbreak and drama!
The "Always on My Mind" singer married first wife Martha Matthews at 19 when he was fresh out of the U.S. Air Force. But their marriage, which produced three children — Lana, Susie and Billy — was volatile. She once sewed Willie up in bedsheets and beat him with a broomstick. Next, Nelson said "I do" to rockabilly singer Shirley Collie. But the couple divorced in 1971 after Shirley found a bill from the maternity ward of a Houston hospital charged to Willie and galpal Connie for the birth of Paula Carlene Nelson. He later got hitched to Connie and had daughter Amy Lee, but his unfaithfulness messed up his marriage — again.
Article continues below advertisement
But in 1991, he tied the knot with Annie at Nashville's St. Alouin Church after meeting on the set of the 1986 TV movie Stagecoach. Willie admitted he fell head over heels for her, saying he'd never before met a woman like her. Their romantic relationship is his longest, and she's stood by his side throughout many marijuana-related arrests and his long fight with the IRS. The federal agency originally accused him of owing $32 million in back taxes. But that hefty figure was ultimately reduced to $6 million — and paid partly through sales of Willie's album The IRS Tapes — Who'll Buy My Memories?
"She's been with me through thick and thin. You can't ask for anything more than that!" he said. "I'm not easy to live with. I'm pretty temperamental, you know. I've been used to doing things my own way for so long that I'm not interested in any suggestions. There was friction with my other wives. But it seems like Annie and I did OK with each other."
Article continues below advertisement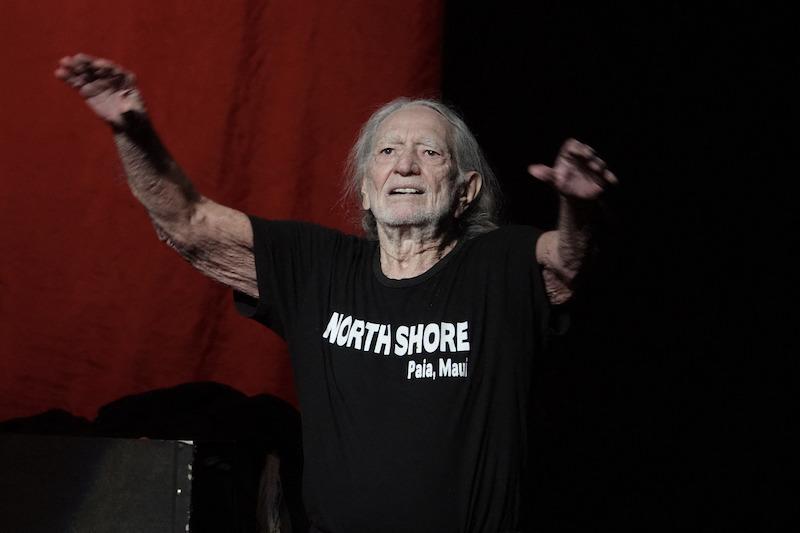 Never miss a story — sign up for the OK! newsletter to stay up-to-date on the best of what OK! has to offer. It's gossip too good to wait for!
Article continues below advertisement
Not only has Annie been a devoted wife, she's also encouraged her stubborn spouse to be healthier. They bike and swim together at their Hawaii home, and she's also helped him cut back on bacon! But Willie has long experienced health challenges. In 1981, his lung collapsed while swimming in Maui. He was rushed to a hospital and decided to stop smoking. But after a few failed attempts to kick tobacco, he finally chose pot over cigarettes — and claims the decision saved his life! "Weed kept me from wanting to kill people," he said. "And probably kept a lot of people from wanting to kill me, too — out there drunk, running around."
Article continues below advertisement
Willie, who once said he stays high "pretty much all the time," also insisted pot pushed him in "a positive direction." He explained, "It kept my head in my music. It kept my head filled with poetry."
In 2015, his passion for the plant also led him to launch Willie's Reserve, a line of legal marijuana products. Now that cannabis is legal in most U.S. states, he added, "It's nice to watch it being accepted — knowing you were right all the time about it. That it was not a killer drug. It's a medicine."
Although his children, grandchildren and great-grandchildren are the joys of his life, Willie is haunted by one devastating tragedy. On Christmas Eve in 1991, son Billy — his namesake William Hugh Nelson Jr. — hanged himself at age 33 at his log cabin home in Tennessee. Billy's body was found by a friend on Christmas, and the day Willie heard the gut-wrenching news of his boy's death was the saddest of his life. "I've never experienced anything so devastating," Willie told a friend.
Years later, as he still worked through his pain, Willie released the album Peace in the Valley, which features duets with him and his late son. With Billy singing lead, the song "My Body's Just a Suitcase for My Soul" broke listeners' hearts and still continues to do so. But in a strange and wonderful twist of fate, Willie's granddaughter Raelyn, Billy's daughter, is touring the country with The Raelyn Nelson Band. Proud Willie even combined their musical talents at his 2019 Fourth of July concert.