Major League Wrestling Champ Alex Hammerstone Faces Off Against Former Football Star E.J. Nduka In New Show — Watch The Video
Major League Wrestling, also known simply as MLW, is bringing a "new era" of the sport to a "new generation of fans" as the fastest growing wrestling league in the world.
OK! obtained an exclusive sneak peek from the premiere episode of the new series, MLW Underground Wrestling, featuring MLW World Champion Alex Hammerstone vs. ex-NFL player E.J. Nduka in a Last Man Standing World Championship Match.
Article continues below advertisement
The clip opens in the middle of the anticipated event with both Hammerstone and Nduka on opposite corners of the ring as the audience cheers the champion wrester's name.
"Hammerstone is such a physical presence. He is such an imposing individual," the announcer can be heard saying over the shouts of the crowd. "I've never seen another human manhandle Hammerstone the way E.J. Nduka has."
Article continues below advertisement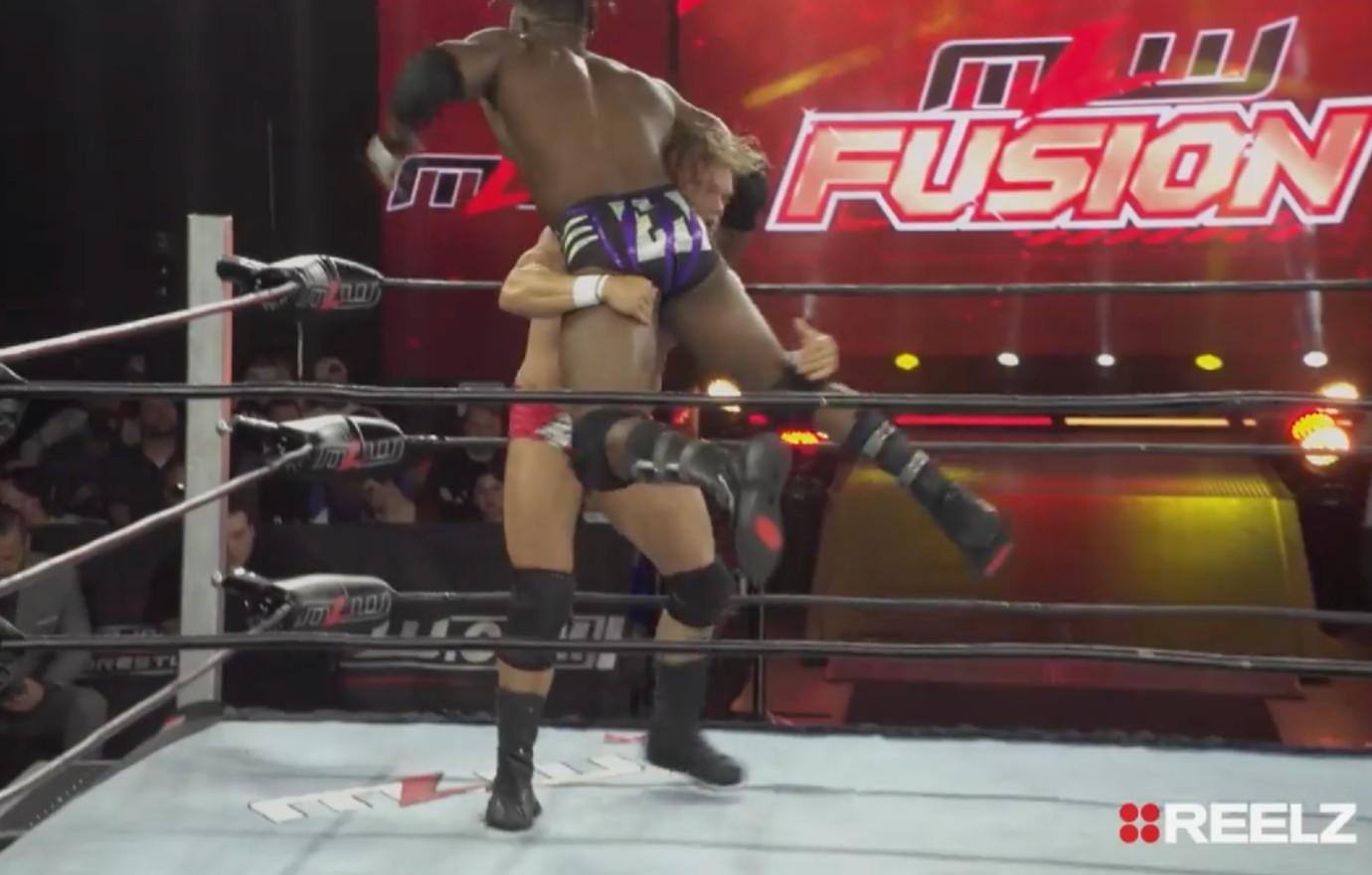 The moment the bell rings, Nduka charges at the referee holding Hammerstone's world title belt and smacks it into his opponent's head, knocking the champ to the ground. As the ref starts to kneel down next to the fallen man, the former football player appears to scream angrily in his face.
However, Hammerstone proves he's not down for the count yet when he stands up and abruptly lifts Nduka in the air, slamming him against the ropes on the opposite end of the ring.
The clip ends with the current champ yet again lifting the professional athlete into the air, seemingly moments away from ending the brutal match.
Article continues below advertisement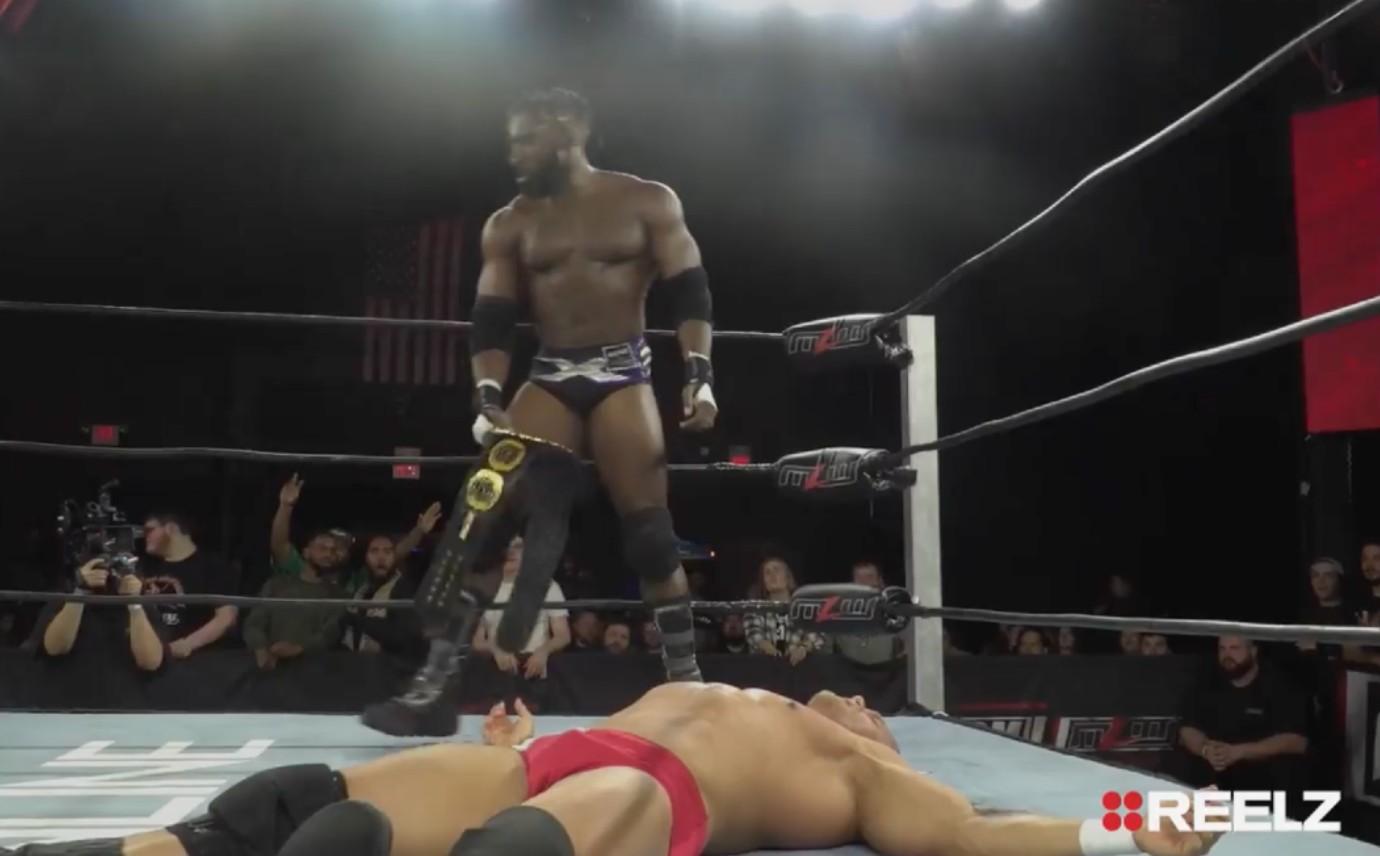 The upcoming series is also set to feature The Certified G, Real1, Women's Featherweight Champion Taya Valkyrie, John Hennigan, Jacob Fatu, The World's Greatest Wonder, Microman and many more!
MLW Underground Wrestling premieres Tuesday, February 7, at 10ET/7PT on REELZ.
Watch REELZ on DIRECTV 238, Dish Network 299, Verizon FiOS 692, AT&T U-verse 1799 and in HD on cable systems and streaming services nationwide. Find REELZ on your local cable or satellite provider at reelz.com/get-reelz/