PHOTOS
The 10 Worst Things That Happened to The Liars on PLL Season 3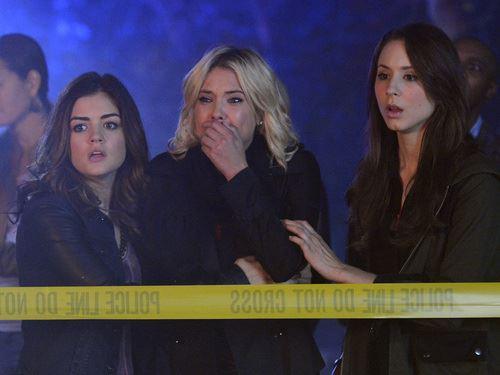 We all know how the Pretty Litle Liars theme song goes, "...two can keep a secret if one of them is dead." Well, turns out the one (or ones) we all thought was dead is flying around (literally) and is very much alive. There are some mAjor spoilers ahead so if you haven't seen the spring finale yet, don't read any further!
OK! Exclusive: Ian Harding Spills Some 'PLL' Secrets
Sure the girls have had their fair share of ups and downs this season but who would have ever thought they literally would have went out with a blaze? Oh and one more thing; Aria (Lucy Hale), Emily (Shay Mitchell) and Hanna (Ashley Benson) went Charlie's Angels style investigators and set Spencer (Troian Bellisario) up and brought her back to the group. *breathes a sigh of relief*. BTW, Toby (Keegan Allen) is 100% alive and he and Spencer are now acting as undercover A-Team members. Take that, A!
Article continues below advertisement
OK! Exclusive: Is Ashley Benson dating her Spring Breakers co-star?
Did you pick your jaw up off the ground yet? Because we're just getting started. With such an epic and drama-filled finale, we wanted to take a look back on the suckiest moments in season 3 for the liars. They're all in the gallery below.
What did you think of the jaw-dropping season 3 finale? Do you have any PLL theories for season 4? Give us your ideas in the comments below or tweet @OKMagazine.
1. Emily Kills Nate and Caleb Gets Shot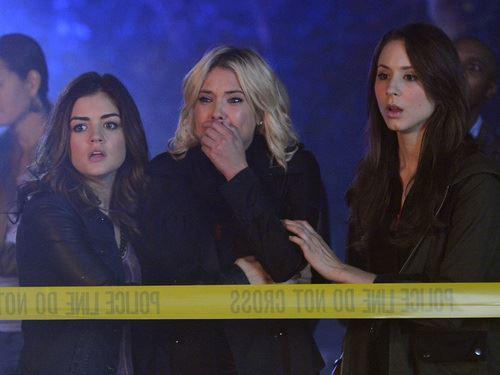 After Nate, who Emily thought was her late-GF's cousin, kidnapped her latest flame, Paige, things got ugly...quick. In an effort to save Paige and herself, Emily kills Nate (who's real name ended up being Lyndon), but before he took his last breath, he shoots Caleb. We didn't know who to feel worse for here, Em or Hanna?
Article continues below advertisement
2. Emily Tells All To Dr. Sullivan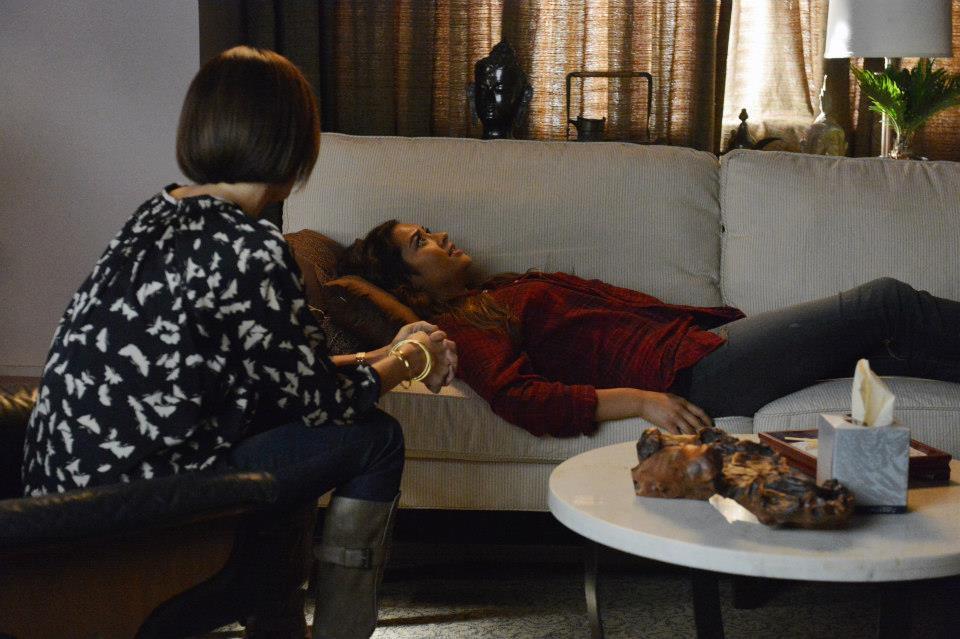 Remember back when poor Emily was drugged and ended up dirty, shovel-in-hand and hovering over Ali's grave? Yeah, we do, but she didn't until Dr. Sullivan convinced Emily to try hypnotherapy to face her stresses head-on. Conveniently, Emily ended up having a vivid flashback of that night and spilled her memory of it to Dr. Sullivan. We def don't trust that doctor.
Article continues below advertisement
3. Aria Finds Herself in a Locked Box With a Dead Garrett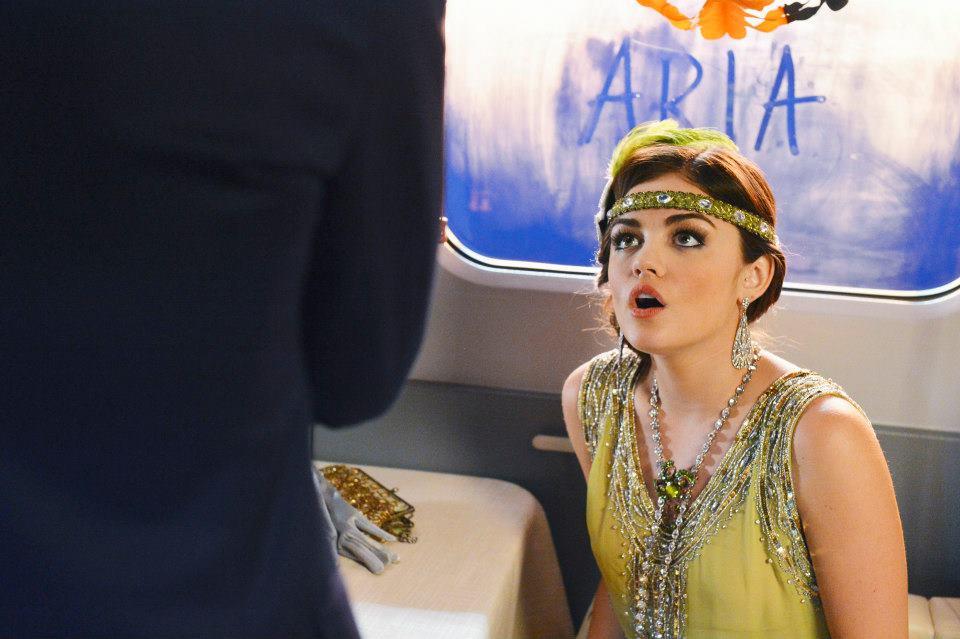 A festive looking Aria was obvi drugged by a masked A-team member on this train party and next thing we know, she's in a locked box with Garrett Renyold's dead body. Creepy.
Article continues below advertisement
4. Aria's Dad Was There The Night Ali Went Missing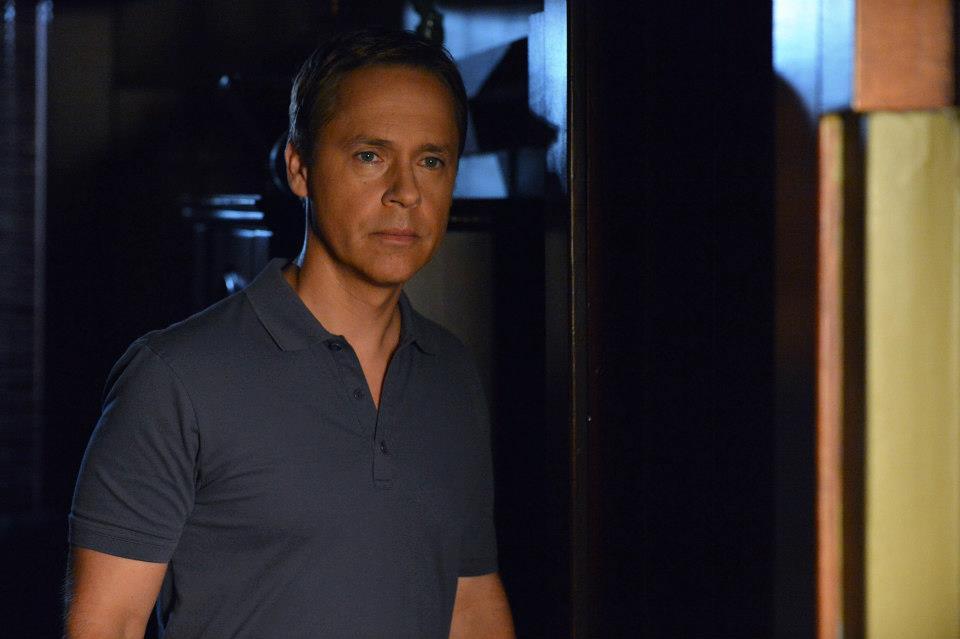 One thing we can always count on Byron for; ruining every aspect of Aria's life. Aside from destroying her relationship (RIP, Ezria), Byron also happened to be in a heated conversation with her ex-BFF, Ali, the night she went missing and ultimately murdered. Oh and Ali blackmailed him for cheating on his wife so he tried to pay her off. Raise your hand if you agree Byron is the worst!
Article continues below advertisement
5. Meredith Locks Aria, Hanna and Emily in the Montgomery's Basement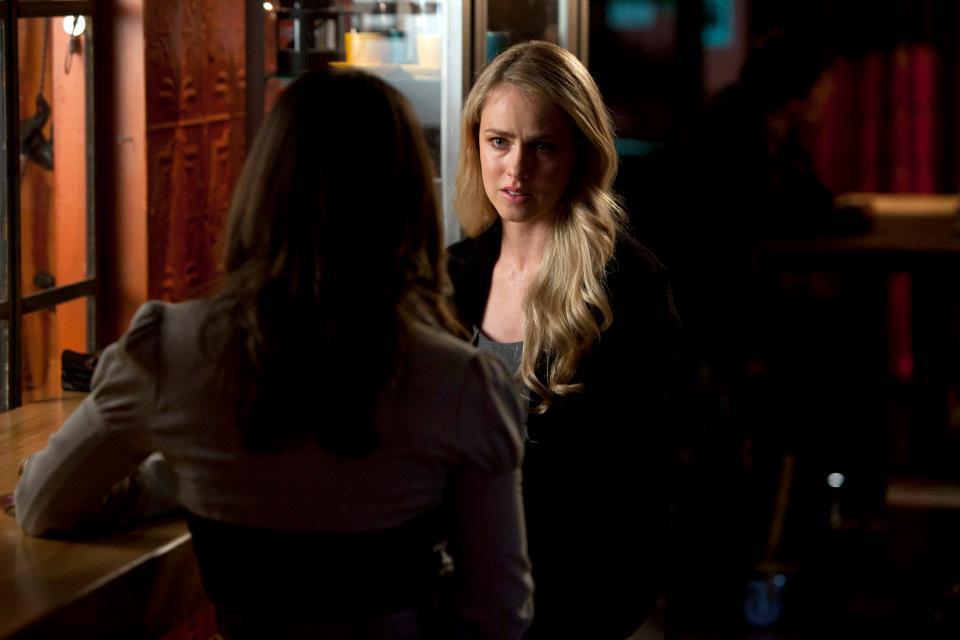 Remember that chick Byron cheated on Ella with? She's a lunatic. After finding out that Aria had pages of Ali's diary containing the deets of Byron's affair, she went cray on Aria and the other girls. After drugging Aria and knocking her out in the basement, when Hanna and Emily came to her rescue, they found themselves locked in the family basement along with Aria. Oh boy.
Article continues below advertisement
6. Mona Steals Spencer's Spot on The Academic Decathlon Team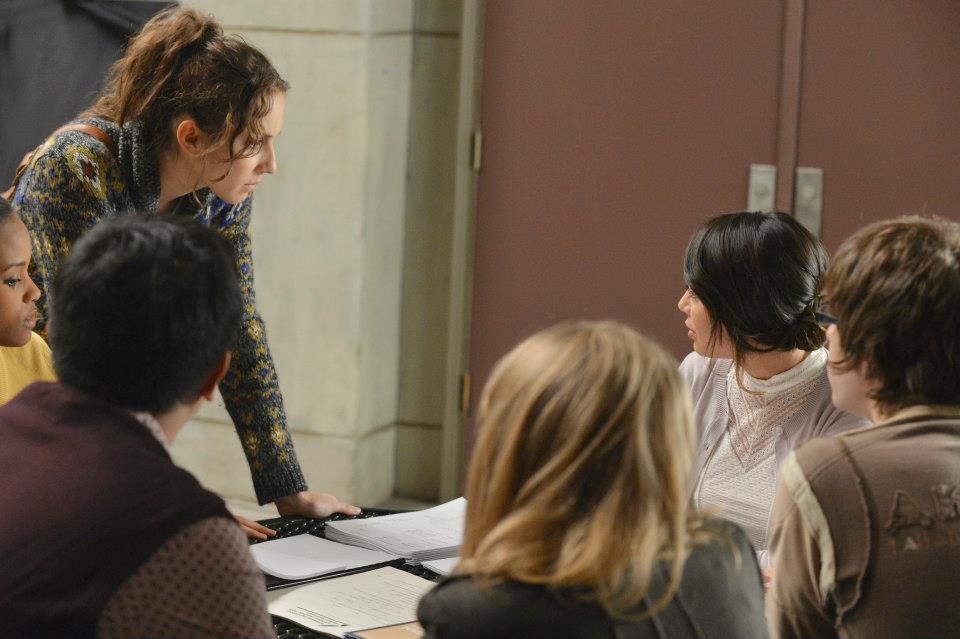 After Mona stole her boyfriend and her sanity, stealing Spencer Hasting's academic excellence was just too much for Spence to handle. "Is there anything else you want to take away from me?" Spencer snapped at Mona before attacking her like a wild animal. No really, did you see the look in her eyes? Cray!
Article continues below advertisement
7. Ezra Finds Out He Has a Son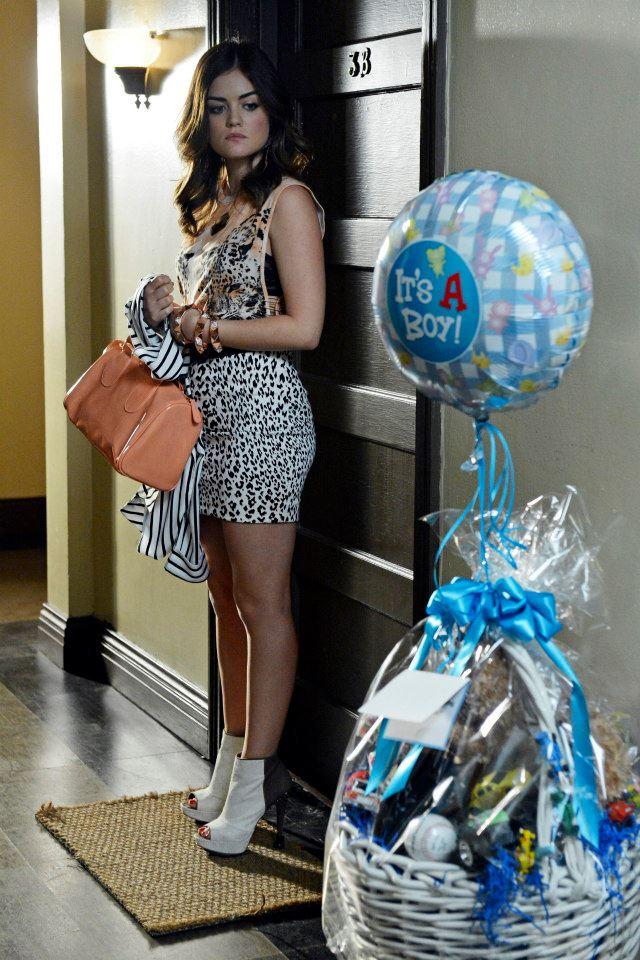 After weeks of struggling with how to handle her new-found knowledge that her beloved Ezra is a dad, "A" tricked Spencer into doing the dirty work for her and unintentionally revealed the news to him.
Article continues below advertisement
8. Spencer Find Out Toby is on The A-Team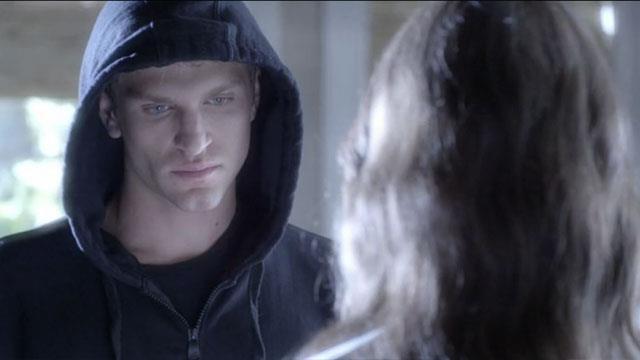 After Spencer spent days and days putting together the most adorable date night for her and her beloved Toby, she put together a few clues and realized her boy toy was actually the enemy. Okay, I totally shed a tear when I saw Spencer hysterically crying on that stairwell.
Article continues below advertisement
9. Aria Breaks Up With Ezra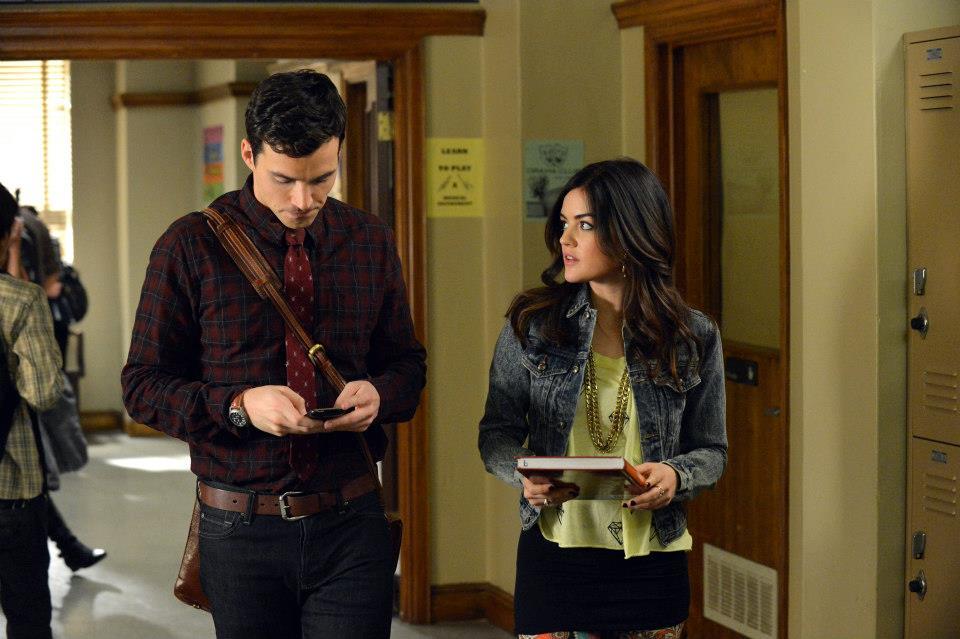 Our favorite teacher-student couple (and probably the only one we'd ever condone) looks like they've called it quits. Aria just couldn't handle the pressure and responsibility that came along after Ezra found out about his secret son. We're beyond sad about this, BTW.
Article continues below advertisement
10. Spencer Finds Out Ali is The Girl In The Red Coat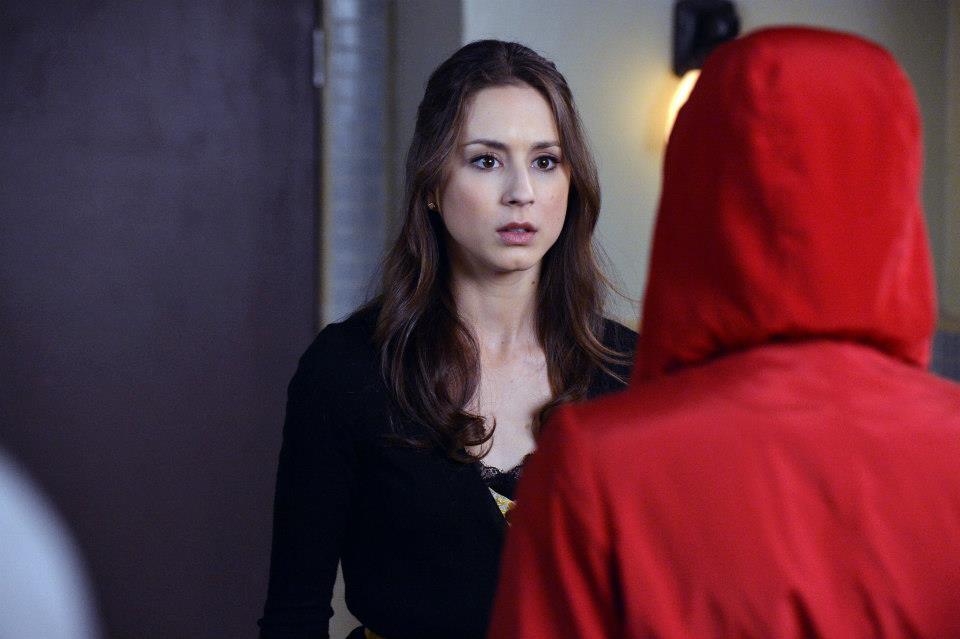 Mind = Blown. Um, so not only is Ali very much alive, but she has been the ring-leader of the entire A-Team. After waking up outside a building up in flames (thank you, A-Team), Spencer, Hanna and Mona all saw Ali in the red coat while Aria and Emily aren't so convinced. We're torn, but we're leaning toward Ali is def alive. What do YOU think?!