PHOTOS
15 Times Celeb Children Stole The Spotlight From Their Parents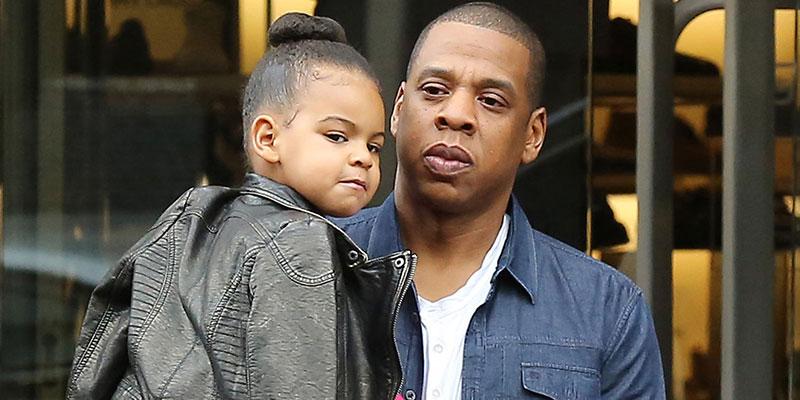 Children of celebrities might be used to seeing their parents idolized by millions and followed around by cameras all day. But not these mini-mes. These little ones have become their own household names, as they've proven time and time again by stealing the spotlight from their celeb parents in the most adorable ways. Click through for all the details!
Article continues below advertisement
Chris Hemsworth might be known for hurling boulders across the land and wielding a heavy hammer as the superhero Thor, but last month it was his three-year-old son Tristan who looked like a real tough guy as he climbed to the top of their refrigerator to steal the chocolate stash. Meanwhile, his proud papa is videotaping him, stunned. Little Tristan might be coming for your role, Chris!
Basketball star Steph Curry was trying to have a serious conversation with a room filled with press after a Warriors game, but his two-year-old daughter Riley had other plans. Throughout his entire press conference, the toddler, who was seated on her papa's lap, kept interrupting him with her own commentary and dramatically yawning any time he tried to say something. She was so adorable that no one even seemed to mind that the tot totally hijacked the interview and no one could even remember what the 29-year-old was even talking about.
Article continues below advertisement
One would think that it would be hard to upstage your parents when they're Beyonce and Jay Z. But 6-year-old Blue Ivy had one of the most memed moments at this year's Grammys when she was caught on camera hushing her mom and dad. Even though her pop phenom mom donned a gigantic black diva hat, thick black shades, and a long black gown, while her rapper dad wore "all black everything," it was Blue who consumed all the attention in the household that evening. Well done.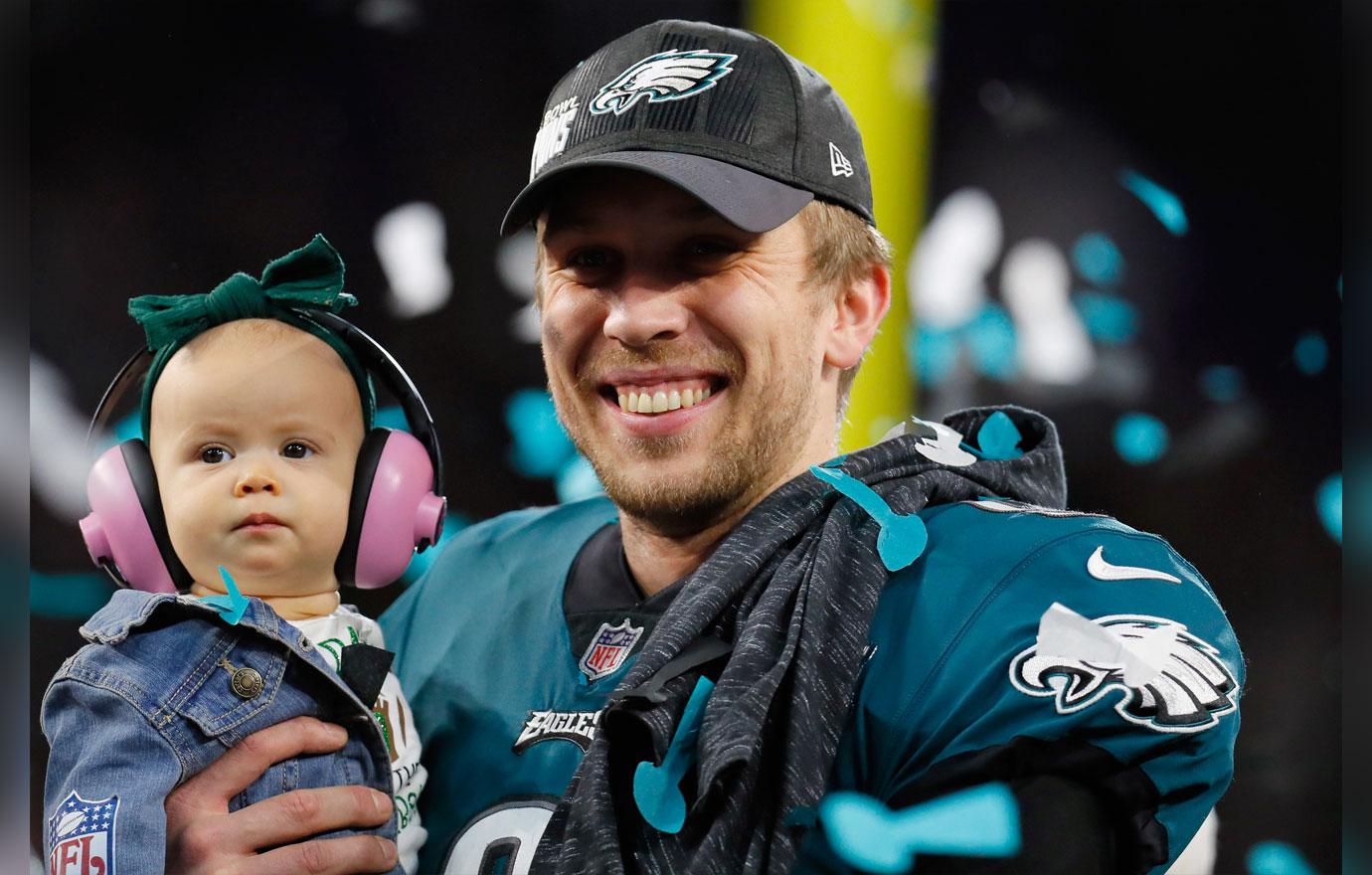 Philadelphia Eagles star Nick Foles had just won the Super Bowl, but his baby daughter Lily was the MVP of the night when her daddy carried her in his arm as confetti rained on him after the game. Though she couldn't say a word (she really didn't need to), the fact that she sported big pink headphones, an appropriately green bow on her head, and the most adorable jean jacket as she stared into the camera was enough to solidify her queen status.
Article continues below advertisement
DJ Khaled's mini me Asahd was among two music giants—his proud papa and Fat Joe—and yet it was the one-year-old who stood out in this precious pic on his own Instagram page (which has more than 1 million followers!). The little one looked as happy as could be as he snatched the spotlight.
Kudos to professor Robert Kelly, who somehow maintained his serious composure as he spoke about political turmoil in South Korea during a live BBC TV interview, while his two young children burst into his room ready to get lit. One rolled himself in in a walker and the other bounced in ready to be a part of the interview. Their hilarious crash-in has forever been immortalized on YouTube.
Article continues below advertisement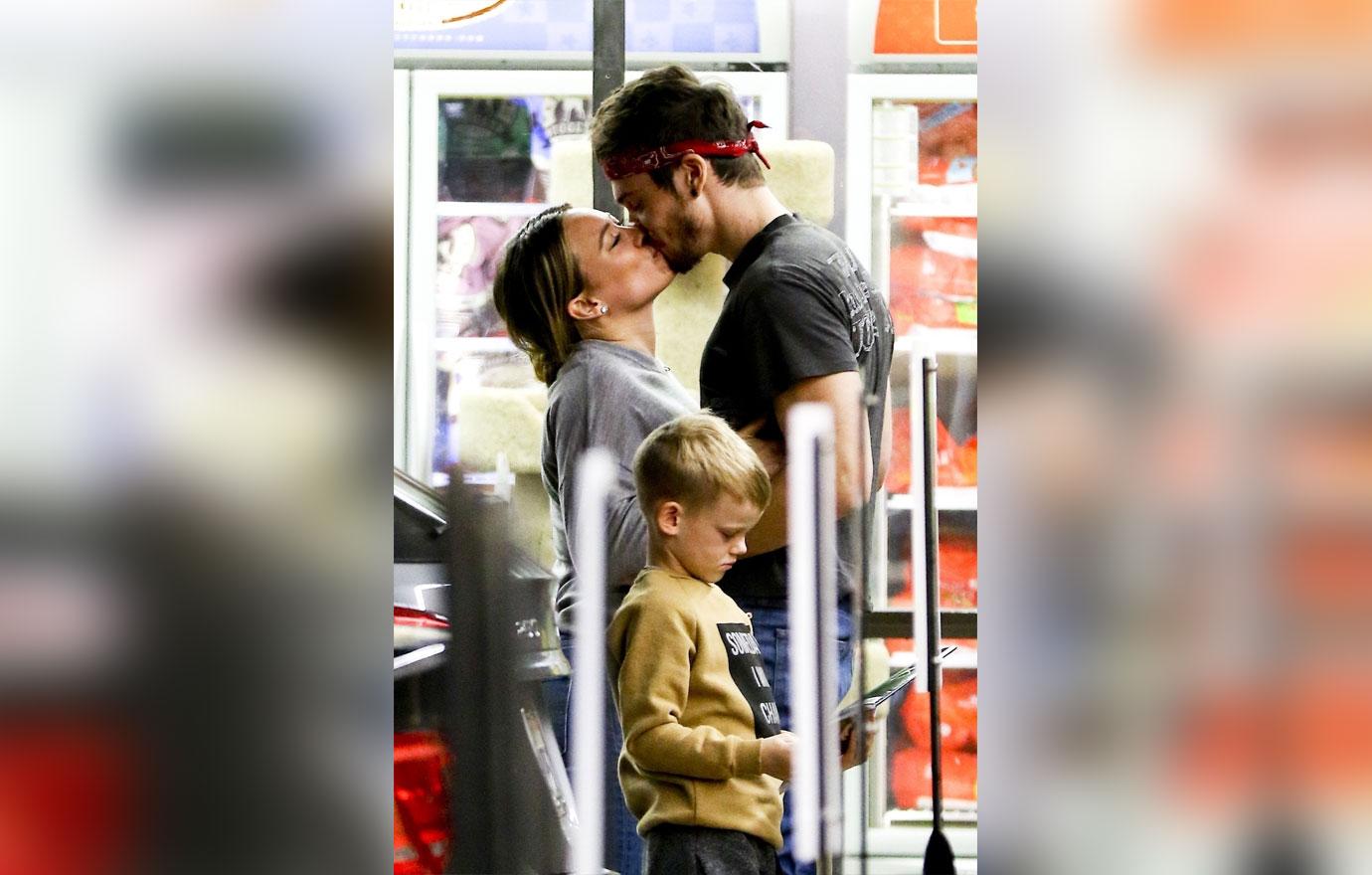 Hilary Duff and her beau Matthew Koma were sharing all kinds of PDA last month while enjoying date night, but her son Luca, 5, was clearly not into all the kissy-face action at all. He literally looked EVERYWHERE else other than right in front of him as his mom sucked face. He got really caught up in reading a book at one point. Though he might have been trying to be invisible, he was actually the most entertaining person in this photo.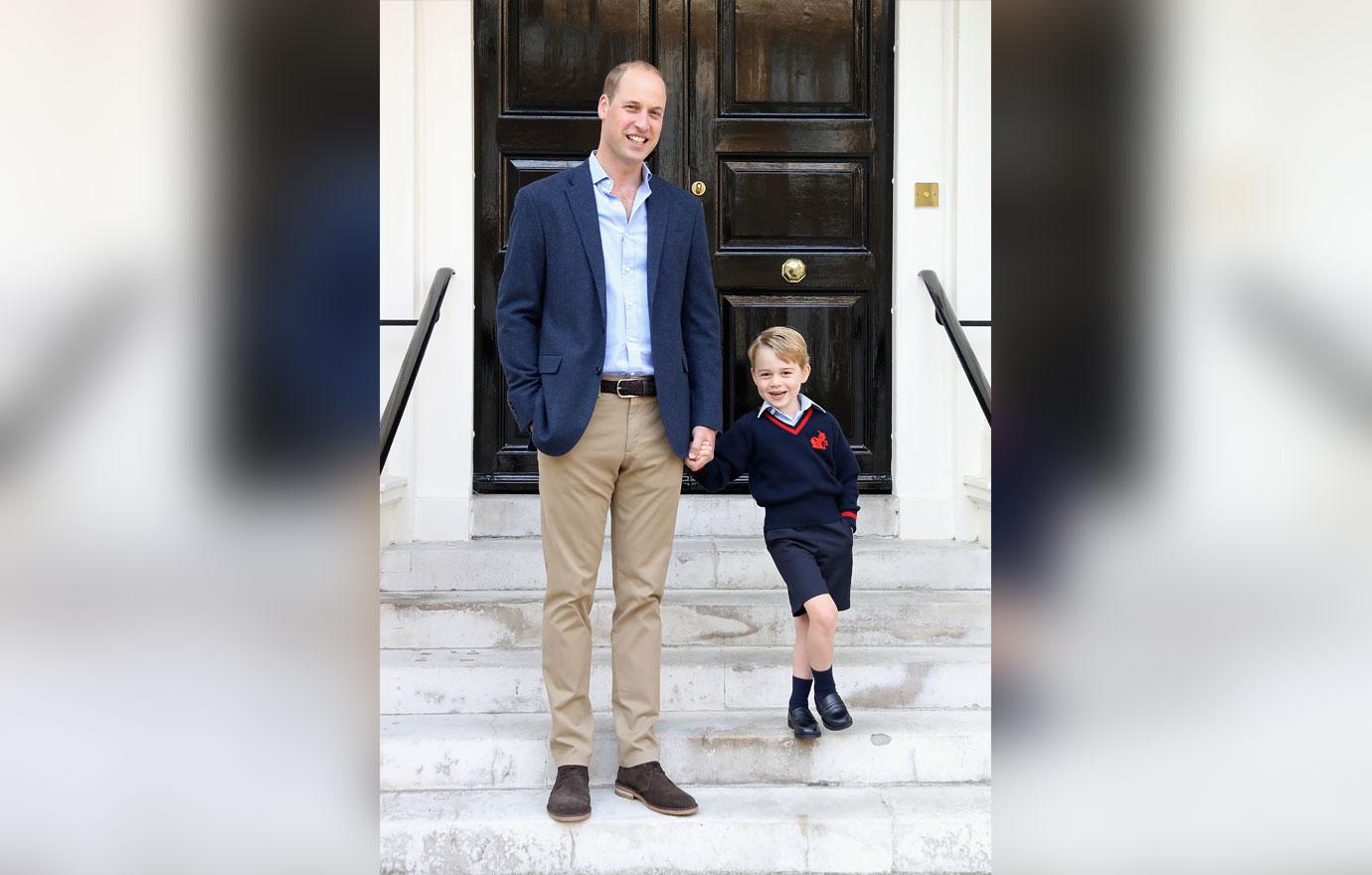 Only someone as adorable as Prince George could have stolen the spotlight from his royal father Charles. He might just be 4 years old, but Charles' mini me clearly owned this photo as he proudly sported shiny black shoes, black slacks, sharp black sweater, and a blue button-up with a perfectly creased collar. His cool stance and big smile said it all: I got this.
Article continues below advertisement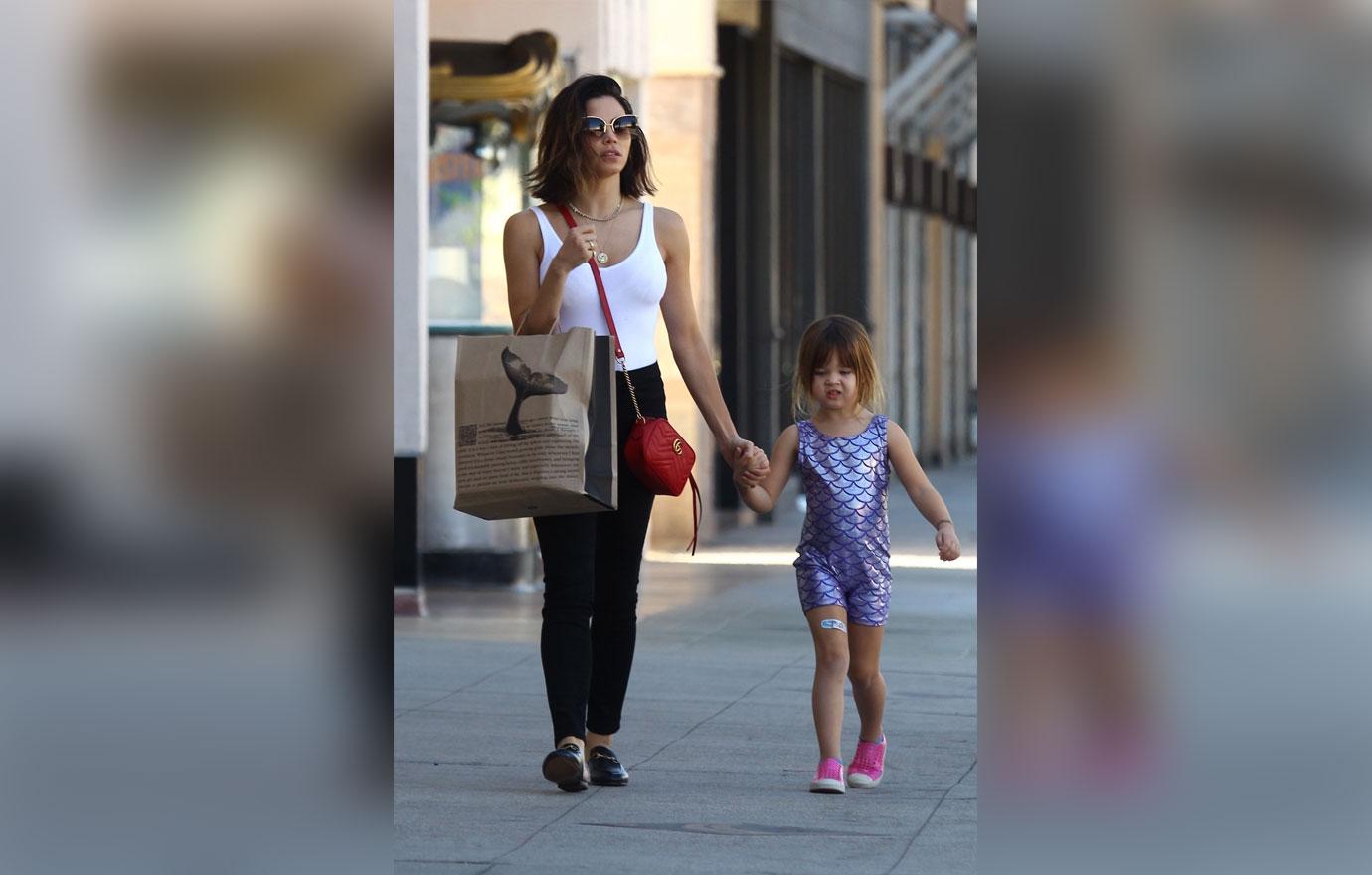 Leave it up to 4-year-old Everly Tatum, the adorable daughter of Jenna Dewan and Channing Tatum, to step out of her house wearing a mermaid costume to go Halloween shopping with her mom. No, it was not Halloween (it was October 16 last year), but that didn't stop the little one from celebrating early. She confidently strolled outside hand in hand with her mom, who opted for regular clothes that day instead. How boring.
Die-hard football fans might have been bouncing off the walls when the Philadelphia Eagles took home the Super Bowl trophy this month, but Pink's two-year-old son Jameson was also thrilled about the game. As seen in this snap, the singer and her son were both making funny faces, but it was the toddler whose big cheeks and wide smile stole the show. Too cute!
Article continues below advertisement
Kourtney Kardashian might not have been in a smiley mood earlier this month as she and her little one Penelope celebrated Breakfast at Tiffany's, but the five-year-old, however, was clearly having the time of her life as she stuffed her face with delicious goodies. Penelope looked like she was holding on to a fun secret as she noshed on pastries and stared playfully at her mom (who was looking straight at the camera). A hilarious family photo in which Penelope stands out!
Her mother may be the supermodel, but Ever Anderson was definitely holding her own in this amazing photo from July 2016. Then just 9 years old, Ever was snapped posing with her mother Milla Jovovich in this randomly fabulous pic right before a Chanel fashion show. Watch out, mama, Ever might be on the catwalk next!
Article continues below advertisement
How could one possibly outshine the Queen of Pop? 5-year-old twins Stelle and Estere proudly stood in the center of this pic uploaded last month, as their mother Madonna was relegated to the background in her own photo. The gorgeous little ones were decked in silver while donning toothy grins and pretty dresses. So sweet!
11-year-old Suri Cruise has never tried to hide the fact that she was born destined for stardom. From the colorful clothes, fabulous manicures, and superstar parents (Katie Holmes and Tom Cruise), it will only be a matter of time before she makes her big screen debut. In this pic, the mini-me was decked out in head-to-toe animal print (including her sunglasses!) at a dining table with her mom. Even Katie (dressed plainly, mind you) was entertained!
Article continues below advertisement
Heidi and Spencer Pratt have been known to upload a bunch of adorable snaps of their family, including baby Gunner, on Instagram. And since their mini-me is less than one year old, his thoughts aren't exactly out in the open. But in this pic shared just a few weeks ago, he offers a little sense of what he might be feeling here as his mom and grandma Darlene kiss either side of his face, squashing him in the process. They might have thought it was an adorable photo, but his face (and obvious discomfort) was too hilarious. Oh, if only babies could talk!
Which celebrity child do you enjoy the most? Let us know in the comment section!