PHOTOS
4 Really Cute Outfits We Styled for You With the Kardashian Kollection!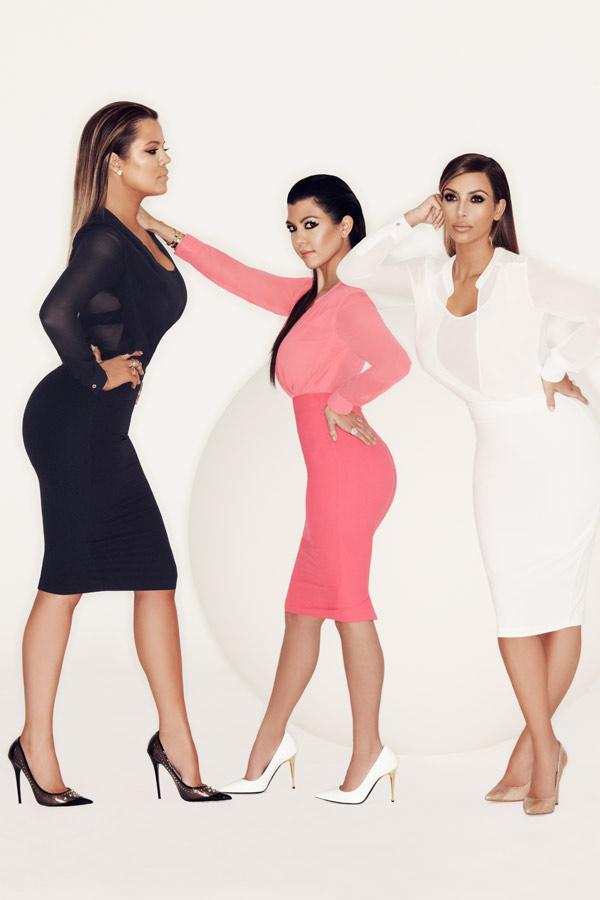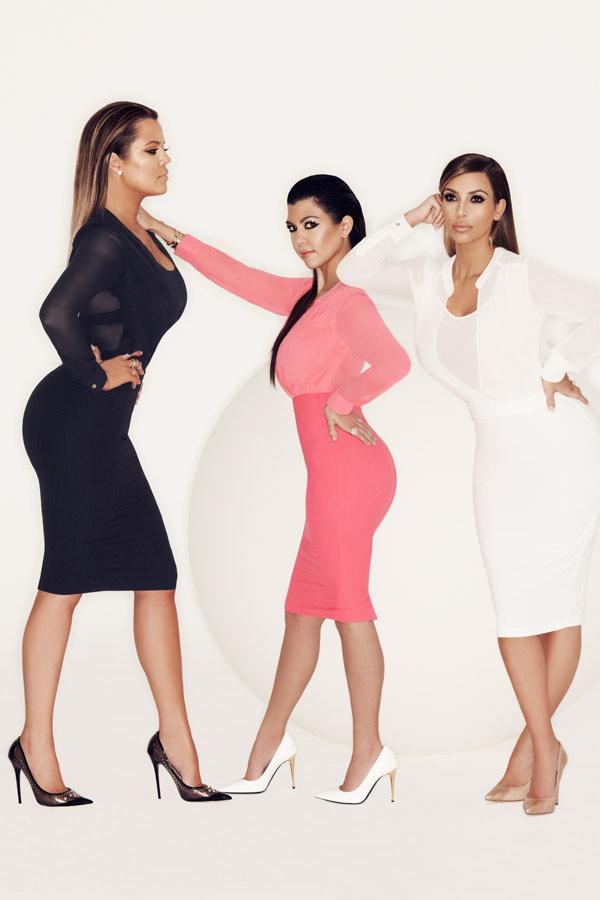 Pictures that capture the Kardashian girls' style float around the World Wide Web all day. You know the designer behind Kim K's custom wedding gown, the ins and outs of Khloe's shoe collection, and Kourtney kindly taught you how to wear overalls like an adult. Their influence is unreal.
So yes, you've probably recreated the Kardashians' outfits at home (thanks to Kim for making crop tops a constant reminder), but have you ever really shopping their own clothing kollection?
If you're already an owner of the label, you know that there's way more to the line than the formfitting (but maybe not work appropriate) body-con dresses that grace their ad campaigns. We witnessed this sartorial fact for ourselves when we took the challenge to create four different outfits for four separate occasions using solely Kardashian Kollection klothes, er, clothes and accessories.
With most items priced under $100 that are reminiscent of three very distinct personal styles, it's worth looking into. Keep clicking to see how the OK! editors made these items work.
Article continues below advertisement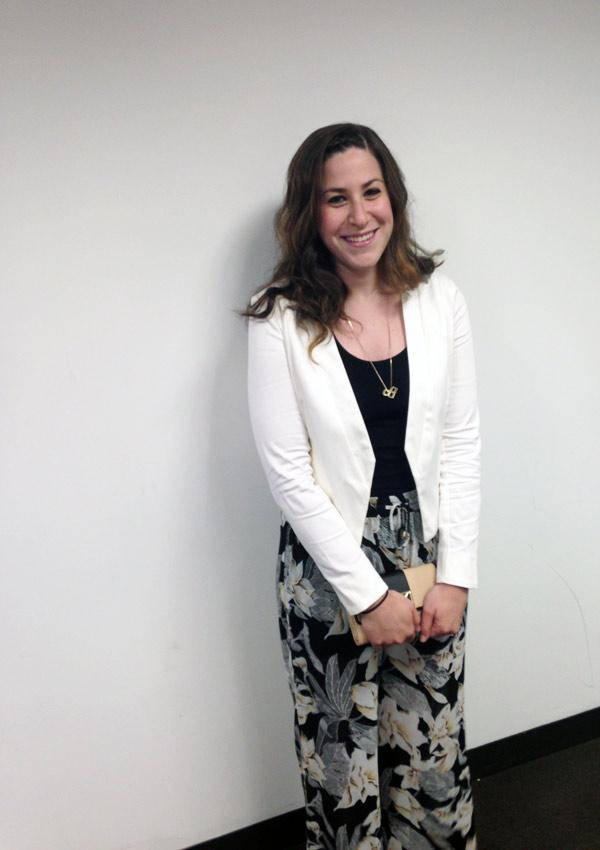 For a Day at the Office
What She Wore: Sheer Wide-Leg Pant, $79. White Cropped Blazer, $79. Cube Pendant Necklace, $24. Flap Wallet, $39, available in Sears stores.
Get Her Hair: "Begin a French braid about an inch past your normal part and continue the braid down to just above the ear. Secure the braid behind the ear with bobby pins so the ends are hidden!" says Judy Chamberlain, senior hairstylist at mizu new york salon.
What She Liked: "I was surprised by the versatility of the line—you hear 'Kardashians' and you think body-con dresses, but this line has that and so much more," says Emily, Social Media Manager.
For that Day-Long Shopping Trip
What She Wore: Sleeveless Epaulet Shirt, $59. Kim Skinny Jeans, $58. Hinged Rhinestone Bracelet, $28. Animal Fever Satchel, $89, available in stores August 15.
Get Her Hair: "Prep the hair with a volumizing spray at the roots. Blow dry with your hands to get volume at the crown, then go over the bottom half of your hair with a 1.5 inch curling iron to get loose, lived-in waves. Finish with a texture spray like Oribe's Dry Texture," says Judy Chamberlain, senior hairstylist at mizu new york salon.
What She Liked: "I like how a lot of the items are named after a specific sister—the jeans I wore were 'Kim' pants, probably intended for curvier gals—and I was surprised that I was drawn to tons of garments regardless of the body type they are targeted towards. I tried on some 'Kourtney' stuff too, and even liked some of the 'Khloe' picks, even though I'm nowhere near her 5"10 stature," explains Haley, Entertainment Editor.
Article continues below advertisement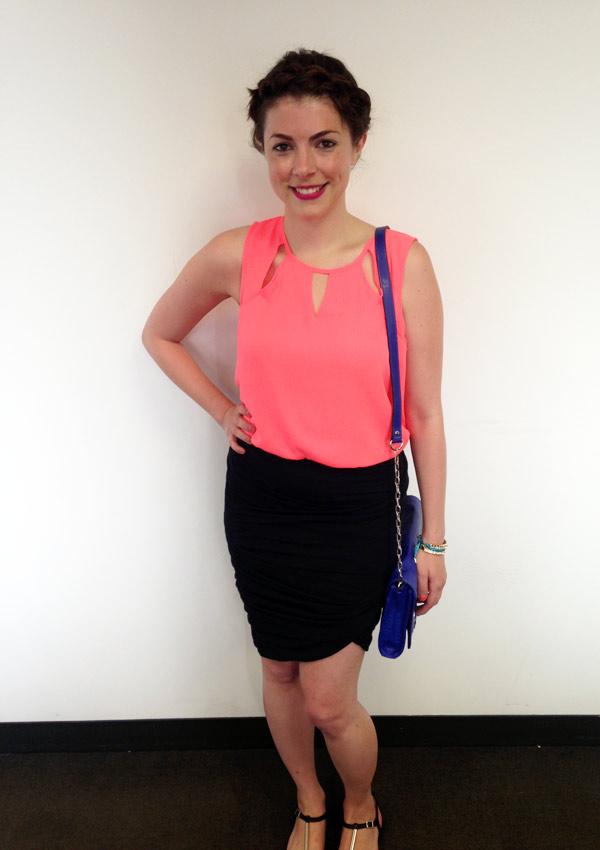 For a Night Out With the Girls
What She Wore: Tulip Back Sleeveless Top, $69. Black Wrap Skirt, $64, available in stores in July. Zip It Up Clutch, $59. Braided Rhinestone Friendship Bracelet, $24.
Get Her Hair: "This works better with second day hair—or you can add dry shampoo or beach spray to add texture to just washed hair. Start a French braid just behind your ear and gather hair from both sides, following your head shape. When you get all the way around your head, keep braiding until you run out of hair and secure the loose braid with hair pins," explains Judy Chamberlain, senior hairstylist at mizu new york salon.
What She Liked: "I was surprised that the line could actually be work-appropriate. Since it's the Kardashians, I thought all the clothes would be super sexy, but they were very wearable. I've worn some of the pieces to work since then, and they're totally cute," says Kaitlin, Senior Editor.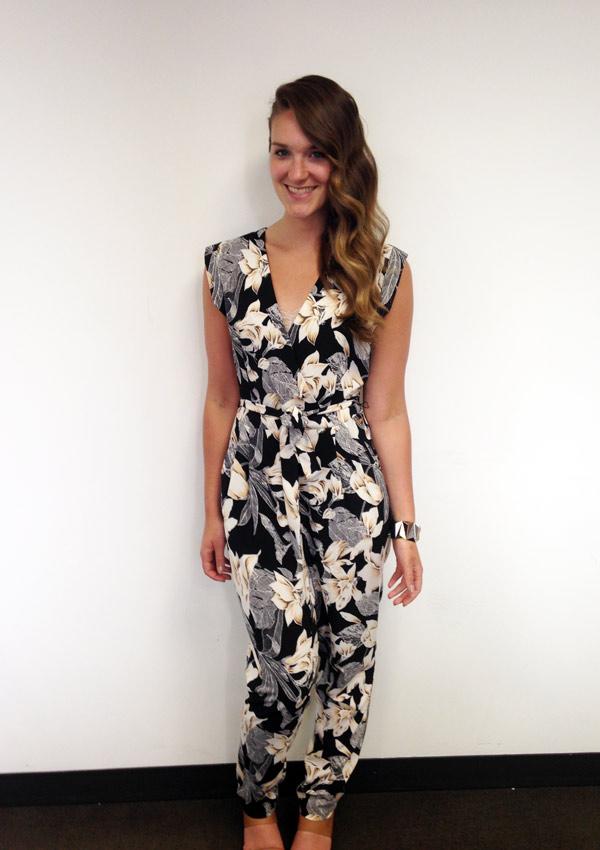 For a Garden Brunch
What She Wore: Vintage Lily Jumpsuit, $109. Spiked Rhinestone Bracelet, $34.
Get Her Hair: "Make a dramatic side part and section off the smaller side of hair. Make 3 small French braids, each going back behind your head. Gather the finished braids and make one big braid with the finished stands, and tuck into the nape, securing with bobby pins. Take the remaining hair and spray with a lightweight hairspray. Take big sections of hair and wrap them around a 1″ curling iron to get loose waves. Finish with a shine spray for even more polish," reveals Judy Chamberlain, senior hairstylist at mizu new york salon.
What She Liked: "I thought the colors and the prints of the collection were so on-trend, vibrant, and all-around fun. This jumpsuit is very unique and the fabric was really impressive," explains Victoria, Online Editorial Assistant.