PHOTOS
90 Day Fiancé Couples: Where Are They Now?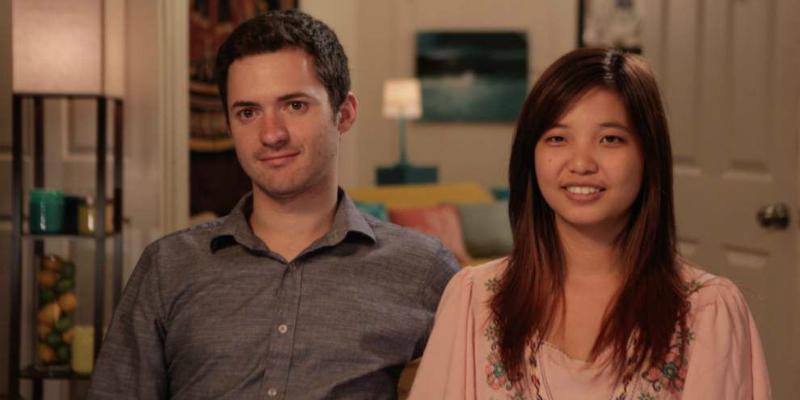 Since 90 Day Fiancé landed on the nation's TV screens back in 2014 the TLC show has given the world more than two dozen couples who hoped to find not only love, but marriage.
MORE: The latest headlines from the world of Reality TV
So, exactly how many have found wedded bliss and who, among those two-dozen-plus couples, are even still romantically involved?
Here are updates on 20 stars from the hit show!
Article continues below advertisement
This is not just any group of folks seeking the dream of a lifelong partner. The contestants (that is what the show calls them) are Americans. Those they are being matched with are brought to this country on a special K-1 entrance visa, AKA non-immigrant or "fiancé" visas.
When one thinks about it, 90 Day Fiancé is truly an international love search with the broadest of parameters to match lonely Americans with hope-to-find-love international souls.
Danielle Mullins and Mohammed Jbali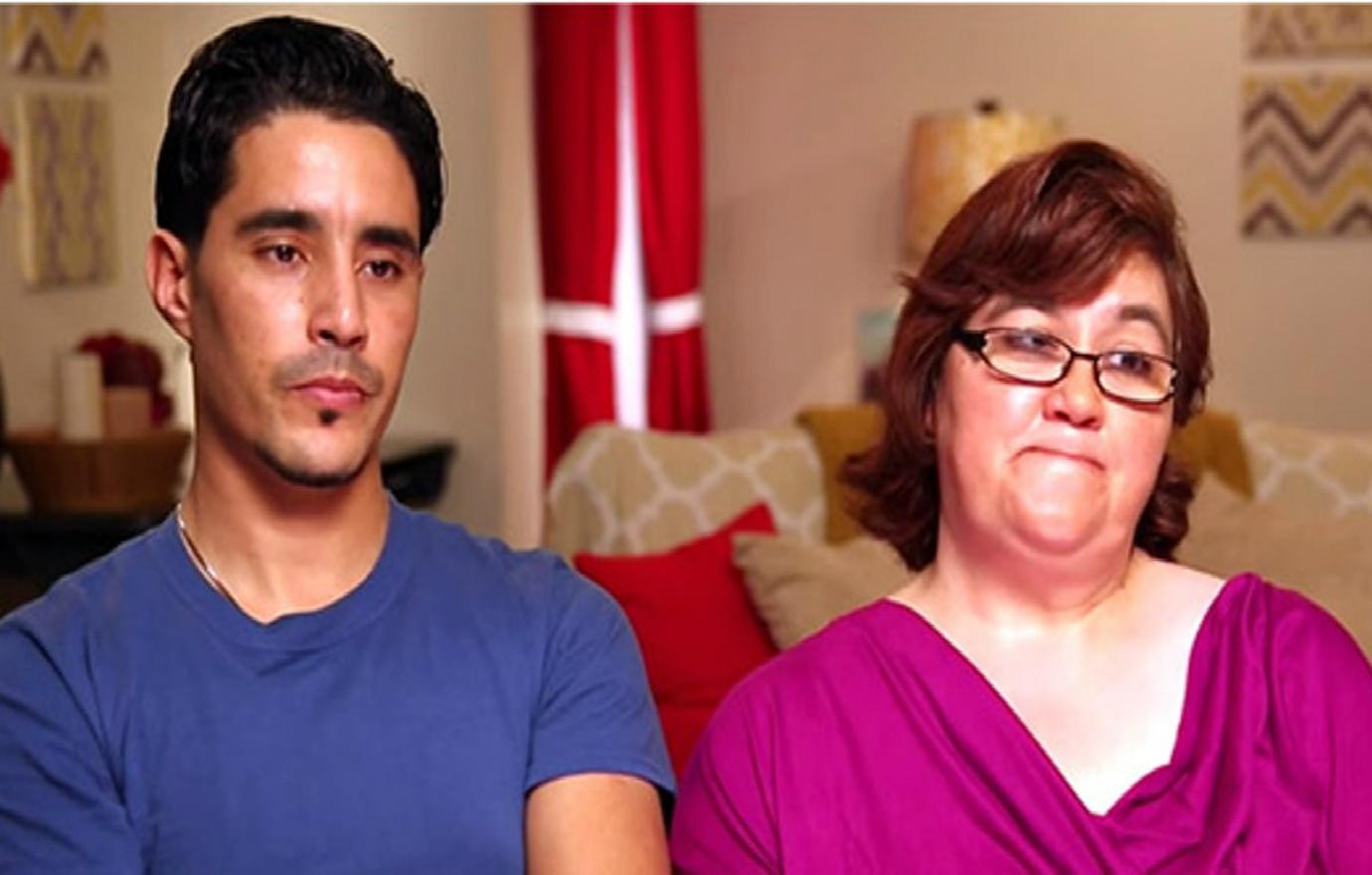 Status: Divorced
Update: Danielle Mullins was stunned when Mohammed Jbali moved from his native Tunis, Tunisia to marry her and soon after discovered that he was merely using her to get a Green Card. He left her to move to Florida with an unnamed woman, and the couple divorced. Mohammed has since moved to Texas.
Matt and Alla Ryan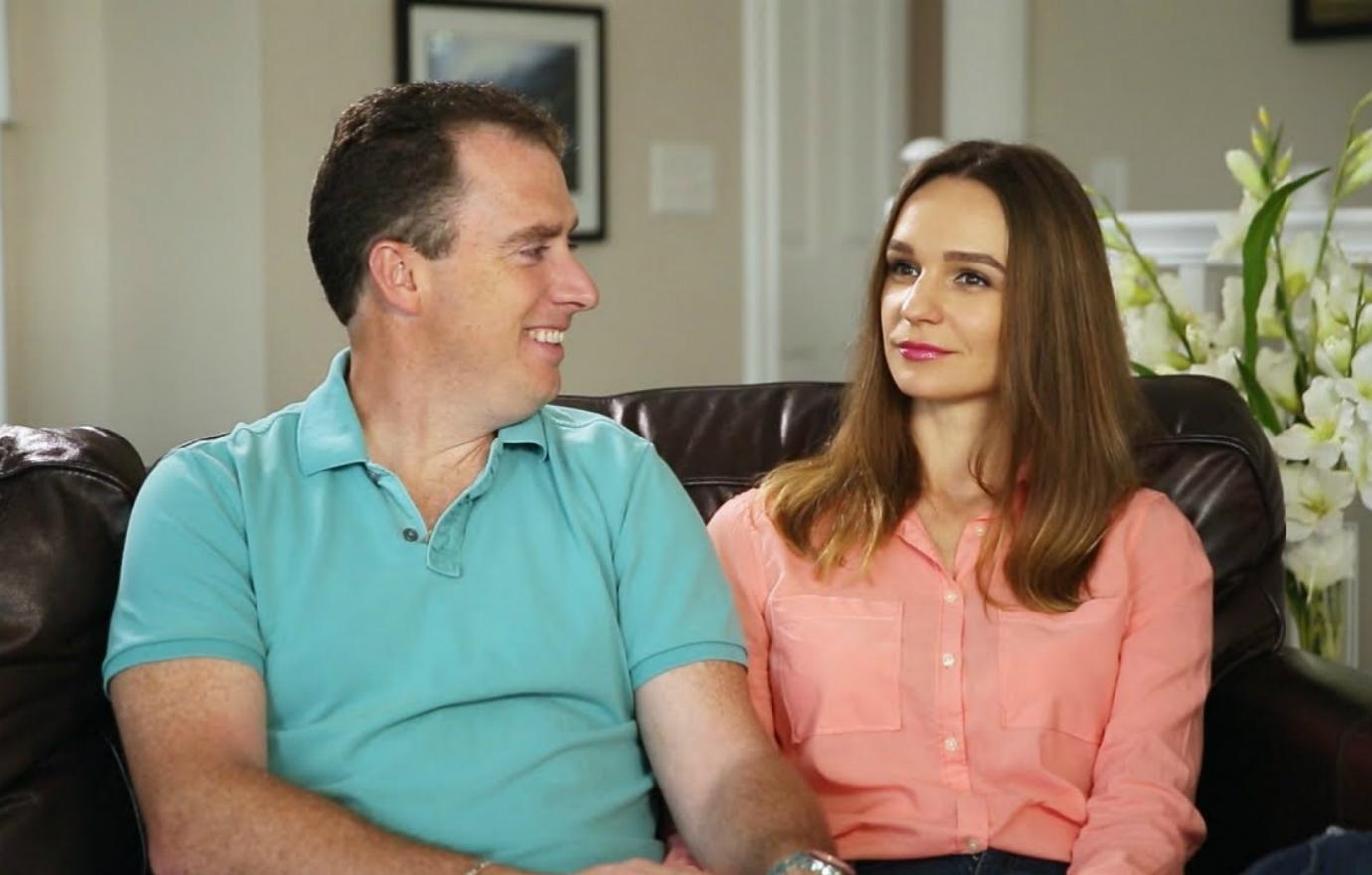 Status: Married
Update: The two met on a dating website and shared an interesting journey from online dating to marriage. Matt Ryan is from Kentucky and Alla Fedoruk hails from Kiev, Ukraine. Alla was ready to leave her birth country but didn't count on the rural life of Matt's Kentucky home being so hard to adjust to. Matt compromised, and they moved to nearby Cincinnati to give his wife a big(ger) city life.
Article continues below advertisement
Molly Hopkins and Luis Mendez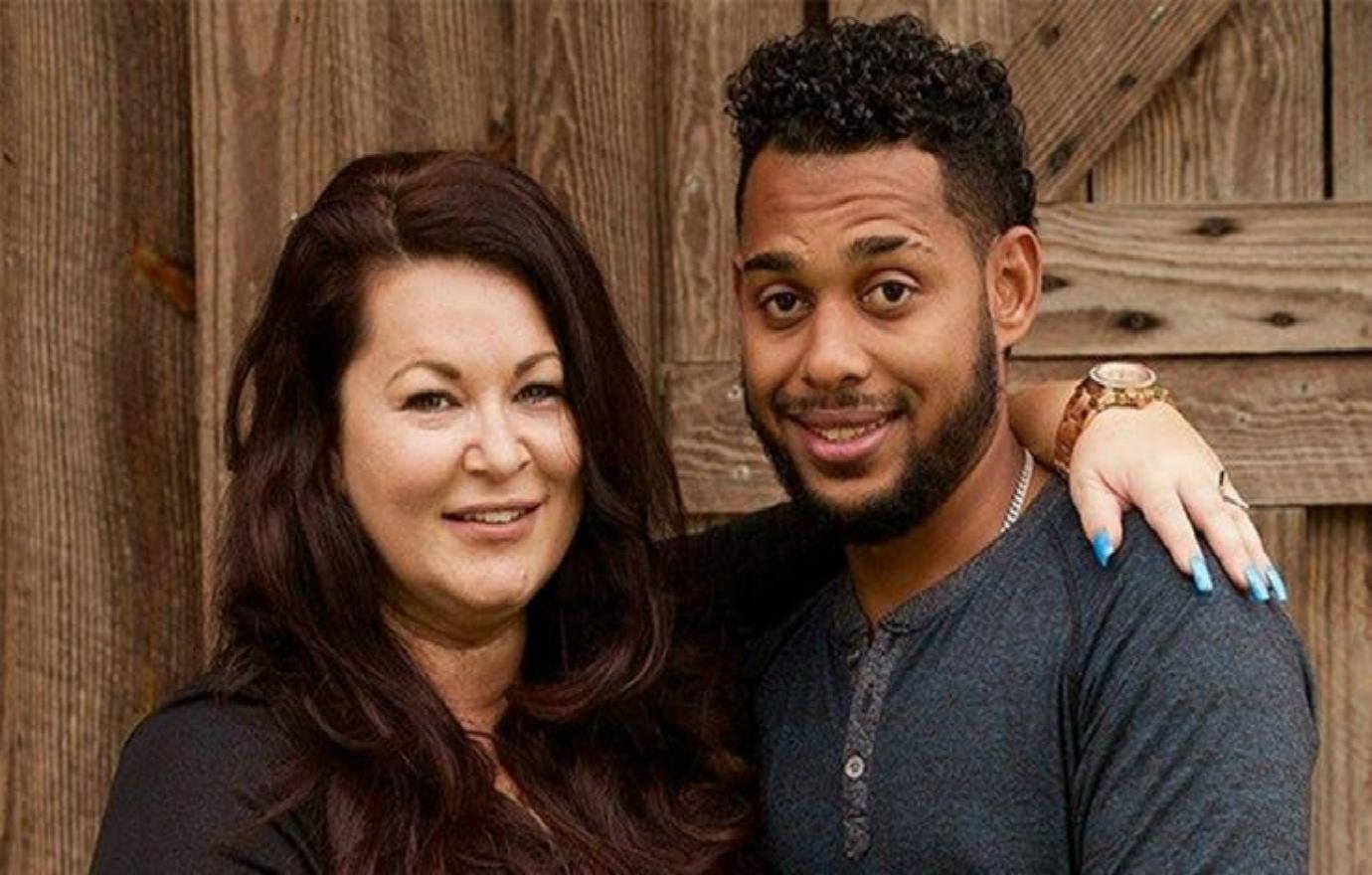 Status: Divorced
Update: Molly Hopkins went to the Dominican Republic and discovered much more than sunshine. The Georgia resident met Dominican bartender Luis Mendez, who was 15 years her junior. Distance and age didn't matter as the two fell in love and got married in a quiet ceremony. How quickly did things fall apart? How about while cameras were still rolling on 90 Day Fiancé?! Seems Luis didn't want to be a father, and Molly has two children. Were her children news? Probably not. Maybe Luis thought he could be a daddy in theory. Reality is a different story.
Article continues below advertisement
Mike and Aziza Eloshway
Status: Married
Update: Aziza Eloshway, a Volgograd, Russia native, met her dream man on a language acquisition site and it may have taken six years, but the show brought Mike Eloshway and Aziza together. Reportedly, the Cleveland resident wants children, but the Russian transplant is not ready yet. Their married life has certainly been a lot less awkward than their first night together.
Article continues below advertisement
Brett Otto and Daya De Arce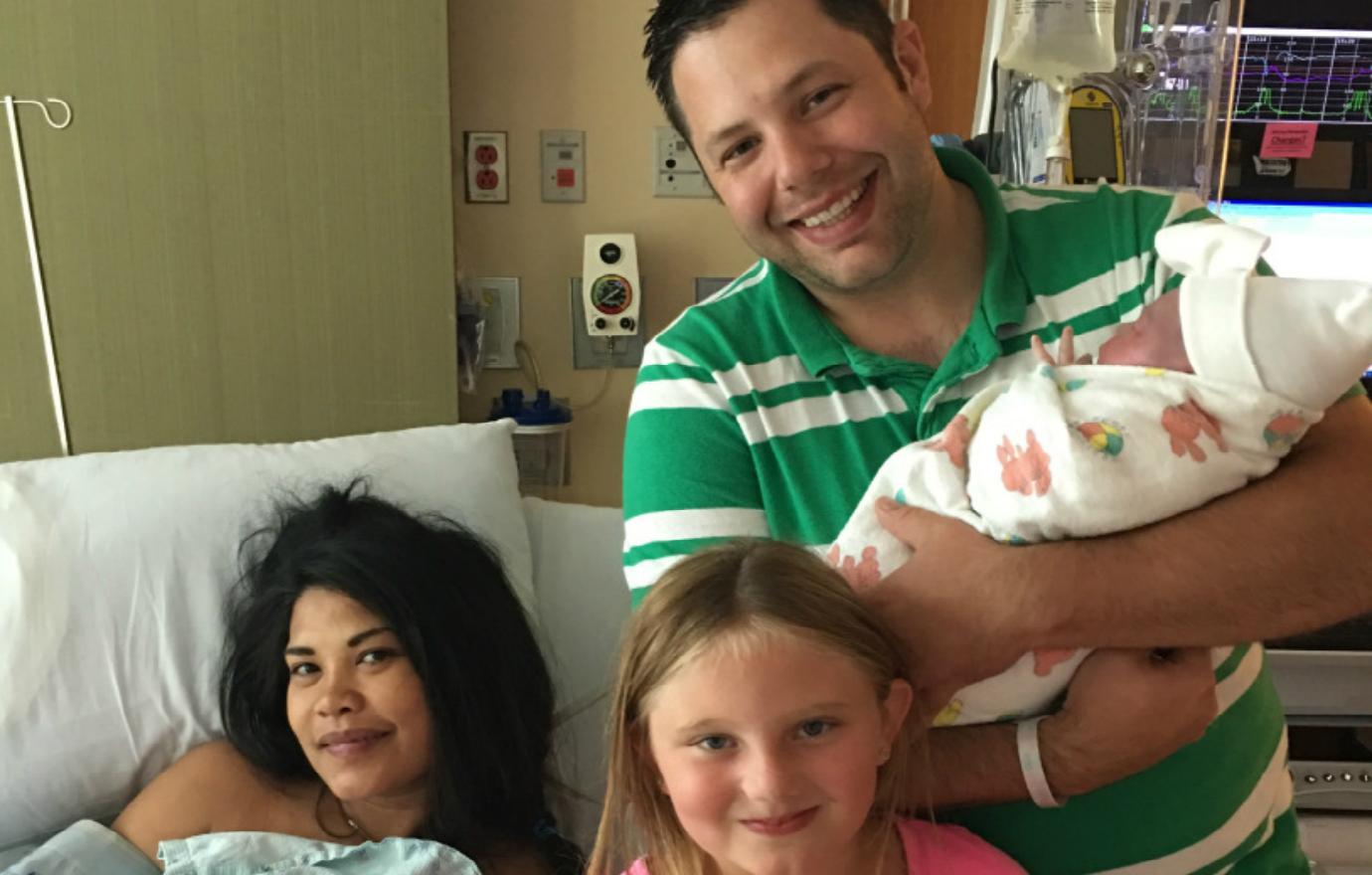 Status: Married with children
Update: Brett Otto, from Washington, met Daya De Arce, from the Philippines, through an online dating service. He was divorced and had a daughter from that previous marriage. Daya moved to the U.S. to be closer to Brett, found a job and the two eventually married. Soon after, they welcomed daughter Isabella.
Article continues below advertisement
Loren Goldstone and Alexei Brovarnik
Status: Married
Update: Loren Goldstone, from Manhattan, and Alexei Brovarnik, who lived in Israel but was born in Russia, met each other while she was in Israel on a so-called birthright trip. Alexei was a medic in Israel, and hoped to become a first responder of some sort when he moved to Manhattan to marry Loren. Loren and Alexei are still happily married, although they have moved from New York City to Ft. Lauderdale, Florida.
Article continues below advertisement
Kyle and Bajaree "Noon" Huckabee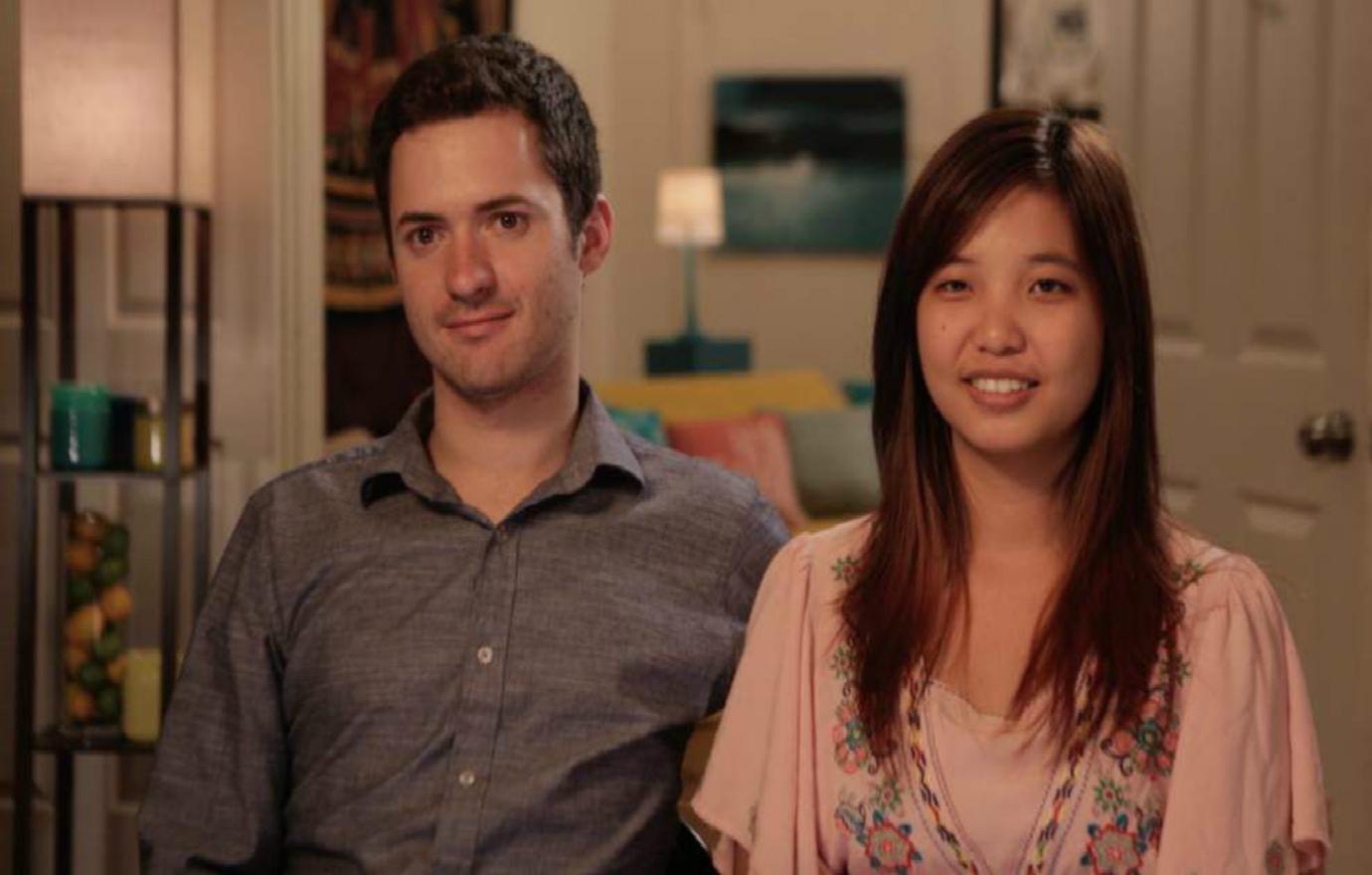 Status: Married
Update: Facebook is the source of another happily married couple! Kyle Huckabee, from New Orleans, and Bajaree "Noon" Huckabee, from Bangkok, Thailand, met on the Mark Zuckerberg-founded website and have been virtually attached at the hip ever since. Kyle popped the question once Noon moved to America. The two married in a Buddhist temple.
Article continues below advertisement
Melanie Bowers and Devar Walters
Status: Married with children
Update: Melanie Bowers was in Jamaica on vacation when she met Devar Walters, who was working as a lifeguard at the resort she was visiting. It was such intense love at first sight that when Devar asked her to marry him, she was still at the resort on vacation. Melanie immediately said yes. Devar moved to the U.S. to be with Melanie where he is a stepfather to her son, Hunter. They have their own daughter now, named Avah.
Article continues below advertisement
Alan and Kirlyam Cox
Status: Married with children
Update: The Los Angeles resident and Brazilian native met when Alan Cox, a Mormon, was on a mission in Kirlyam's South American hometown. Alan and Kirlyam Cox married in a Mormon temple and have since welcomed a baby boy, Liam.
Article continues below advertisement
Nicole Nafziger and Azan Tefou
Status: Engaged and troubled
Update: Nicole Natziger and Azan Tefou met on a dating app. Those smart phones sure are smart, no? Nicole, from Florida, and Azan, from Morocco, must have had immediate chemistry because she left her toddler at home to head to his country for five weeks to see if this relationship was the real deal. He proposed in the desert and she said, "Yes!" Since then, the pair have had some trouble. She refuses to convert to Islam and he will not convert to Christianity. He also admitted cheating on her. Time will tell with these two.
Article continues below advertisement
Justin and Evelyn
Status: Married
Update: Justin, from California, met Evelin in her native Colombia when he was visiting the country to witness the 2013 World Rugby Games. It was love at first sight. They spent seven straight days and nights together before he had to return to the U.S. She eventually traveled to the United States and got married. Then, she changed the spelling of her first name to Evelyn.
Article continues below advertisement
Evelyn Cormier and David Vazquez Zermeno
Status: Married
Update: David Vasquez Zermeno saw the Facebook page of Evelyn Cormier for her band and immediately knew she was something special. Evelyn was merely 18 when they met. Age nor geographical distance (he lived in Spain) would keep these two apart. They married in Boston and now live in New Hampshire.
Article continues below advertisement
Jason Hitch and Cassia Tavares
Status: Married, but having issues
Update: Cassia Tavares, from Curitiba, Brazil, met Jason Hitch on Facebook while still attached to another online love. When that relationship soured, Jason and Cassia started their romance. Cassia moved to the United States to marry Jason and soon after, trouble commenced. Jason filed for divorce, citing domestic violence as a reason. He withdrew the divorce agreement and the couple are reportedly trying to work it all out.
Article continues below advertisement
Chelsea Macek and Yamir Castillo
Status: Broken up
Update: Chelsea Macek traveled to Nicaragua with only one thing on her mind—bettering herself by helping others. She went to the Central American country on a volunteering trip and wound up finding love while putting out that good karma. Yamir Castillo was a member of a boy band in the country, and the two found sparks flying immediately. He moved to America with dreams of marriage and a music career. From the looks of things, neither worked out. The two fought over his desire to move to Chicago, a bigger city than the one she resided in, to help his professional aspirations. They married, but divorced two years later.
Article continues below advertisement
Jorge and Anfisa Nava
Status: Married, despite many issues
Update: Jorge Norva, from Riverside, California, reached out to Anfisa Nava on Facebook when he liked what he saw in her pictures. After some serious pursuing, she eventually agreed to meet him. He took her on a luxury vacation across Europe and the two eventually became close. She moved to the U.S. to be near him. They married in a courthouse ceremony and appear to still be together, even though on the show she accused him of only wanting her for her looks. He accused her of only wanting him for his money. Ah, love. Time will tell how they will handle recent news: Jorge has been sentenced to 2.5 years in jail.
Article continues below advertisement
Russ and Paola "Pao" Mayfield
Status: Married and expecting
Update: Russ Mayfield and Paola Mayfield met while he was on assignment in Colombia for his work. Once married, they moved from his Oklahoma home to Miami so that his wife could pursue a modeling career. They announced over the summer that Paola is expecting their first child.
Article continues below advertisement
Danny and Amy Frishmuth
Status: Married
Update: Danny Frishmuth, from Pennsylvania, and Amy Frishmuth, from South Africa, met while the pair were on a bible study trip in Australia. It was, apparently, love at first sight. They got engaged almost immediately. But what did take some time, as documented on 90 Day Fiancé, was for Danny's father to accept Amy into the family due to her skin color.
Article continues below advertisement
David Toborowsky and Annie Suwan
Status: Married
Update: David Toborosky met Annie Suwan at a bar when he was working in Thailand. He is 24 years her senior, and despite that age difference, they appeared to be in love. Her family had trouble accepting the American citizen. They married and moved to America, where they currently live in Kentucky.
Article continues below advertisement
Narkyia Lathan and Olulowo
Status: Married
Update: Narkyia Lathan, hailing from Pennsylvania, met Olulowo on an online dating site for overweight women. Friends of hers worried that Olulowo was trying to play her, but over time it appeared that this was the real deal.
Article continues below advertisement
Elizabeth Potthast and Andrei Castravet
Status: Married
Update: Elizabeth Potthast fell in love fast and hard with Andrei Castravet when they met in a pub in Dublin where he was working as a bouncer. The Florida resident and Moldova native's families worried that their romance was happening too quickly. Now married and living in Florida, everyone who knows the couple seems to believe that their love is the real deal.