PHOTOS
'90 Day Fiance': Who Kept Their Love Going?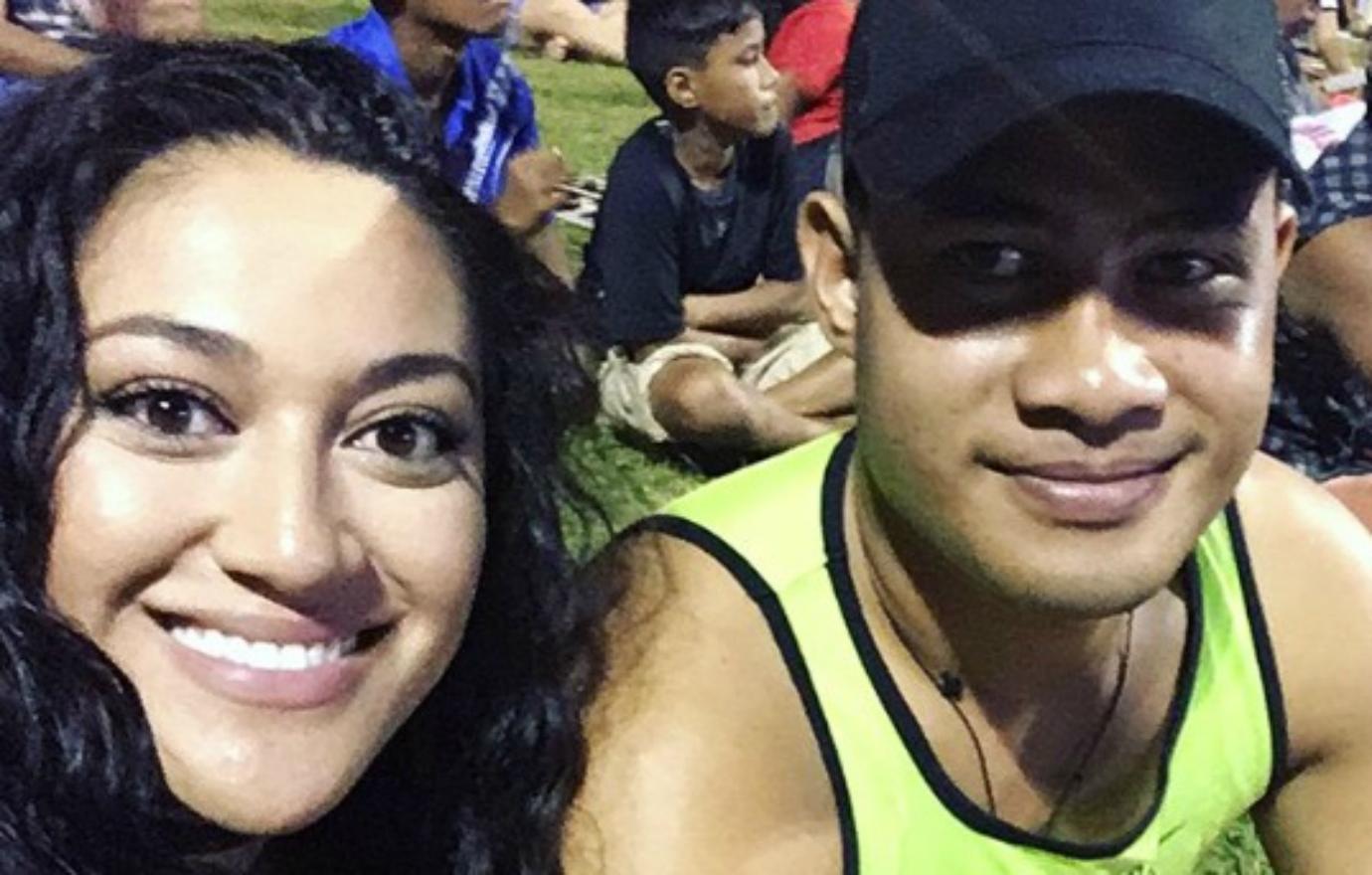 The couples of 90 Day Fiance are anything but a sure thing. While the drama that surrounded their lives have made for good television, their personal lives have been anything but perfect. It's hard not to wonder what happens after the cameras roll. The phenomenon of 90 Day Fiance has become has led to speculation over whether or not these couples have made it. The show has had its share of failed relationships. But what about its successes?
Article continues below advertisement
1. Kelani Faagata and Asuelu Pulaa
Kalani Faagata met Asuelu Pulaa during a trip to Samoa in 2016. Little did she know that Asuelu, the activities director at the resort she was staying in, would become her husband and father to their two children. Their story arc during season 6 included Kalani becoming pregnant after losing her virginity to Asuelu and Asuelu's inability to properly handle fatherhood. Luckily, he matured as the season went on and Kalani discovered she was pregnant with another baby during that same season.
Article continues below advertisement
2. Alan and Kirlyam Cox
Yet another season one couple who made it, Alan Cox and Kirlyam Cox met in Kirlyam's native Brazil while Alan was serving a Mormon mission. Kirlyam followed her man to the United States and eventually wed Alan before giving birth to an adorable baby boy named Liam in 2017.
Article continues below advertisement
3. Mike and Aziza Eloshway
Mike Eloshway and Aziza Eloshway's online friendship blossomed into much more during season 1. Aziza, hailing from Russia, soon became smitten with Mike after her work visa was denied. She ended up moving with Mike to the states and entered a marriage that actually lasted for the 90 Day Fiance cast members.
Article continues below advertisement
4. Danny and Amy Frishmuth
Danny Frishmuth and Amy Frishmuth were an adorable match made in season 2. The couple met in Australia while they were both on a Bible study trip. Amy, who hails from South Africa, traveled back to the United States with Danny where she received a less than warm welcome from Danny's father who wasn't accepting of Amy's race. Luckily, the young couple made it past the drama and kept their marriage strong. In fact, they since had two children, Jedidiah and Anna Elise.
Article continues below advertisement
5. Kyle and Noon Huckabee
Kyle and Bajaree "Noon" Huckabee met online before meeting in person in Thailand. Kyle popped the question once they came to America and have remained married since.
Article continues below advertisement
6. Melanie and Devar Walters
It was at a Jamaican resort where Melanie and Devar Walters first met. The two moved back to the United States after Devar proposed. While the couple faced obstacles including Melanie's sister's distrust of Devar and Melanie mentioning a prenuptial agreement, the couple worked through their issues and remained married.
Article continues below advertisement
7. Elizabeth Potthast and Andrei Castravet
Elizabeth Potthast and Andrei Castravet met in Dublin, Ireland where Andrei was working as a bouncer. While the two moved quickly and Andrei showed his ability to be a little controlling, the two made their marriage work and remain together.
Article continues below advertisement
8. Russ and Paola Mayfield
Russ Mayfield and his wife Paola Mayfield were one of the original couples from season one of the show and they somehow made it work. The two lovebirds met in Colombia before getting hitched and starting their own family.
Article continues below advertisement
9. Alexei and Loren Brovarnik
New York native, Loren Brovarnik met her husband Alexei Brovarnik while on a Birthright trip to Israel. Alexei followed Loren back to New York City before the happy couple moved to Florida. While some drama ensued following Loren's revelation that she had Tourette's Syndrome, the couple made it out OK and remained happily married after the show aired.
Article continues below advertisement
10. Nicole Natziger and Azan Tefou
Nicole Natziger and Azan Tefou met online and sparks flew instantly. The sparks were strong enough to convince Nicole to travel to Morocco to meet Azan. While cultural differences threatened to derail the relationship, Nicole and Azan have continued their relationship.
Article continues below advertisement
11. Jorge and Anfisa Nava
Article continues below advertisement
12. Narkyia and Olulowu Lathan
All signs pointed to Olulowu and Narkyia Lathan splitting up during the early stages of their marriage. The two had met on an online dating website for overweight women. While many believed Olulowu was scamming her, his love proved to be real and the two kept their marriage going.
Article continues below advertisement
13. Matt and Alla Ryan
Matt and Alla Ryan had an interesting journey to the alter. The two had actually met online years before appearing on 90 Day Fiance. In fact, Matt married someone else before reconnecting with Alla. The two eventually wed and while their marriage started off a bit rocky with Alla's reluctance to live in rural Kentucky, the two made it work after moving to the slightly more glamorous Cincinnati.
Article continues below advertisement
14. Evelyn Cormier and David Zermeno
David Vasquez Zermeno started off as a fan of Evelyn Cormier's band. But his fandom turned into so much more. Despite living in Spain, David managed to build a relationship with Evelyn and the two have lived happily ever after in New Hampshire.
Article continues below advertisement
15. David Toborosky and Annie Suwan
David Toborosky was 24 years older than Annie Suwan when they fell in love. While Annie's parents were reluctant to accept the relationship, the couple married and left Thailand for the states, where their marriage is still going strong.