PHOTOS
Watch: Adrienne Bailon & Loni Love Recreate Steph & Ayesha Curry's Steamy Vacation Pic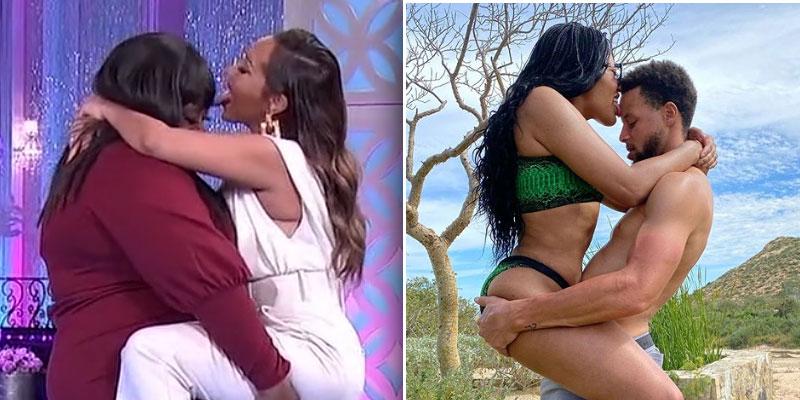 Ayesha and Steph Curry's steamy vacation picture is inspiring the women on The Real to get cozy! On the February 19 episode of the daytime talk show, Loni Love and Adrienne Bailon recreated the married couple's viral photograph.
Article continues below advertisement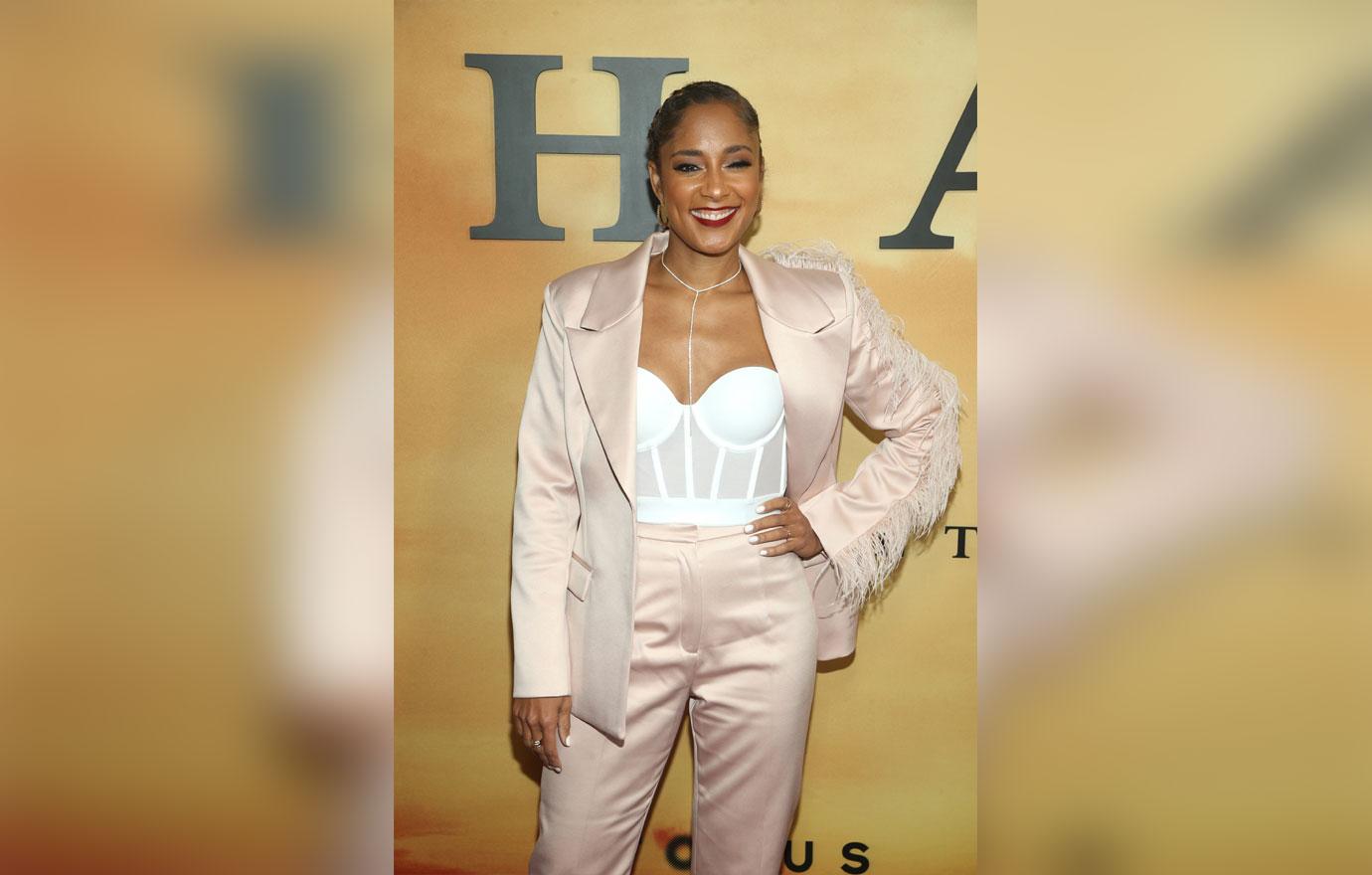 Before recreating the photo, the All Things Adrienne host discussed fans' mixed reactions following the upload. Amanda Seales admitted that she felt uncomfortable after seeing the photo. She also confessed that she thought it was a challenge on social media. "If this is a challenge, then we need to be doing this challenge. Loni, can you do this Adrienne?" Amanda, 38, asked.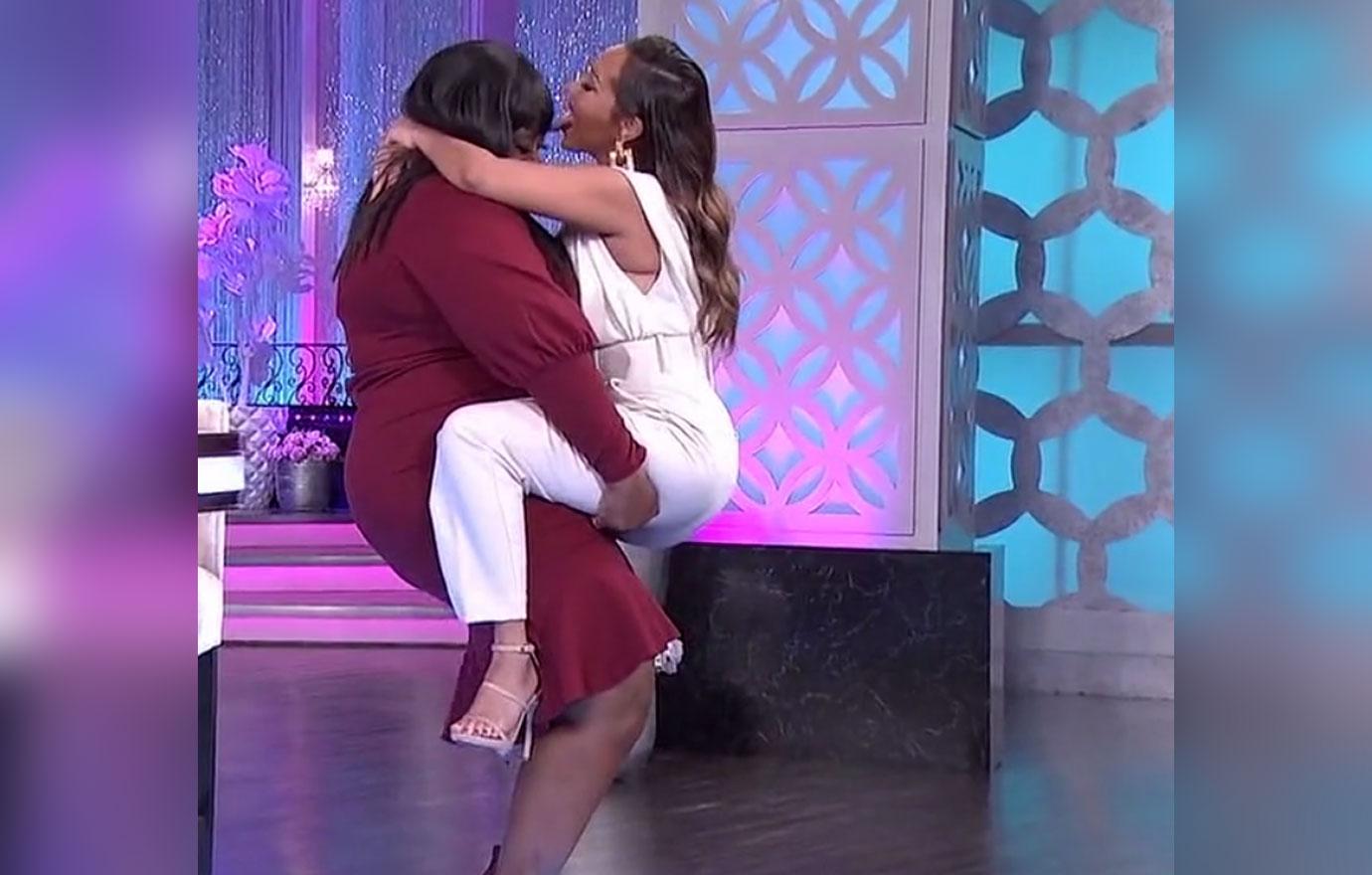 After hearing Amanda's request, both Adrienne, 36, and Loni, 48, stood up from their seats. In a similar fashion to the original photo, Loni lifted Adrienne as she wrapped her legs around her cohost's waist. The former Cheetah Girl also stuck out her tongue. 'That's amazing,' the daytime talk show hosts cheered.
Article continues below advertisement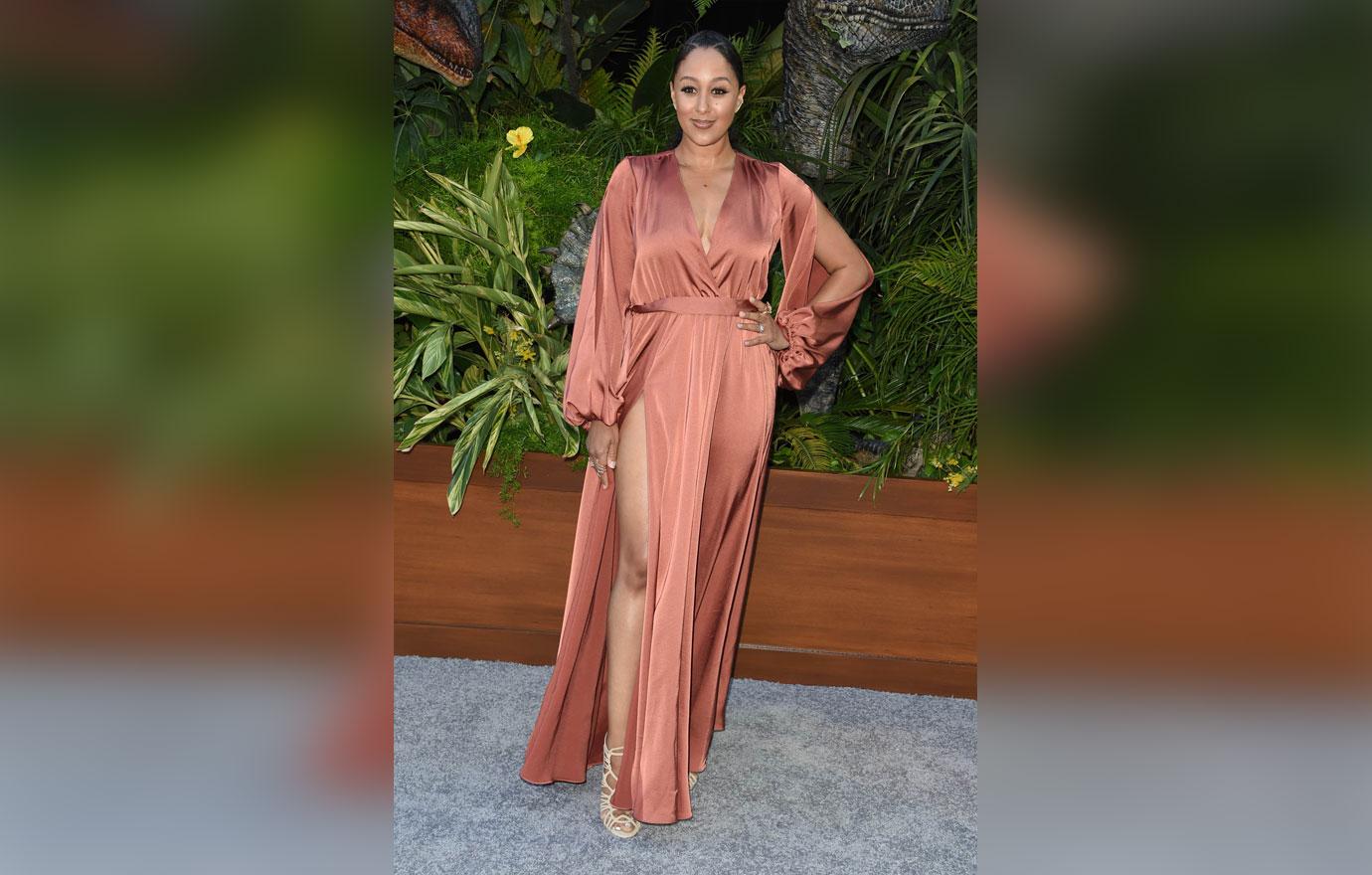 Speaking of the couple's photo in more detail, Tamera Mowry explained that she is proud of Ayesha and Steph. "I feel like I go through this on the show," the Sister, Sister alum, 41, said. "A lot of the time when people see a Christian girl talking about sex, they freak out. It's like, 'Hello. We are married.' She has three kids. Ger your love on, guys."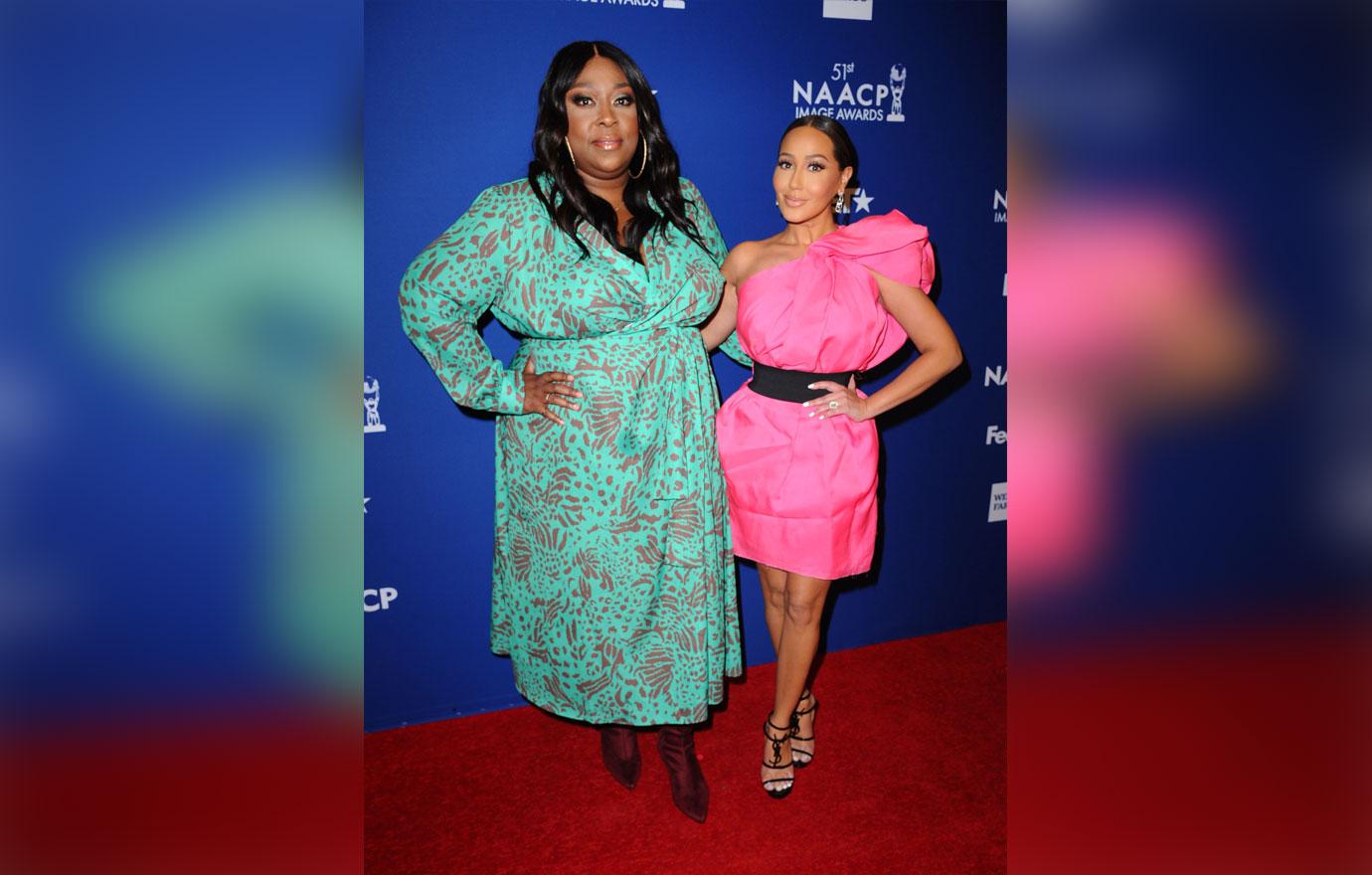 She added, "They're married. They can do whatever they want. Yes, it's a bikini, but it's not like she's wearing a thong."
Article continues below advertisement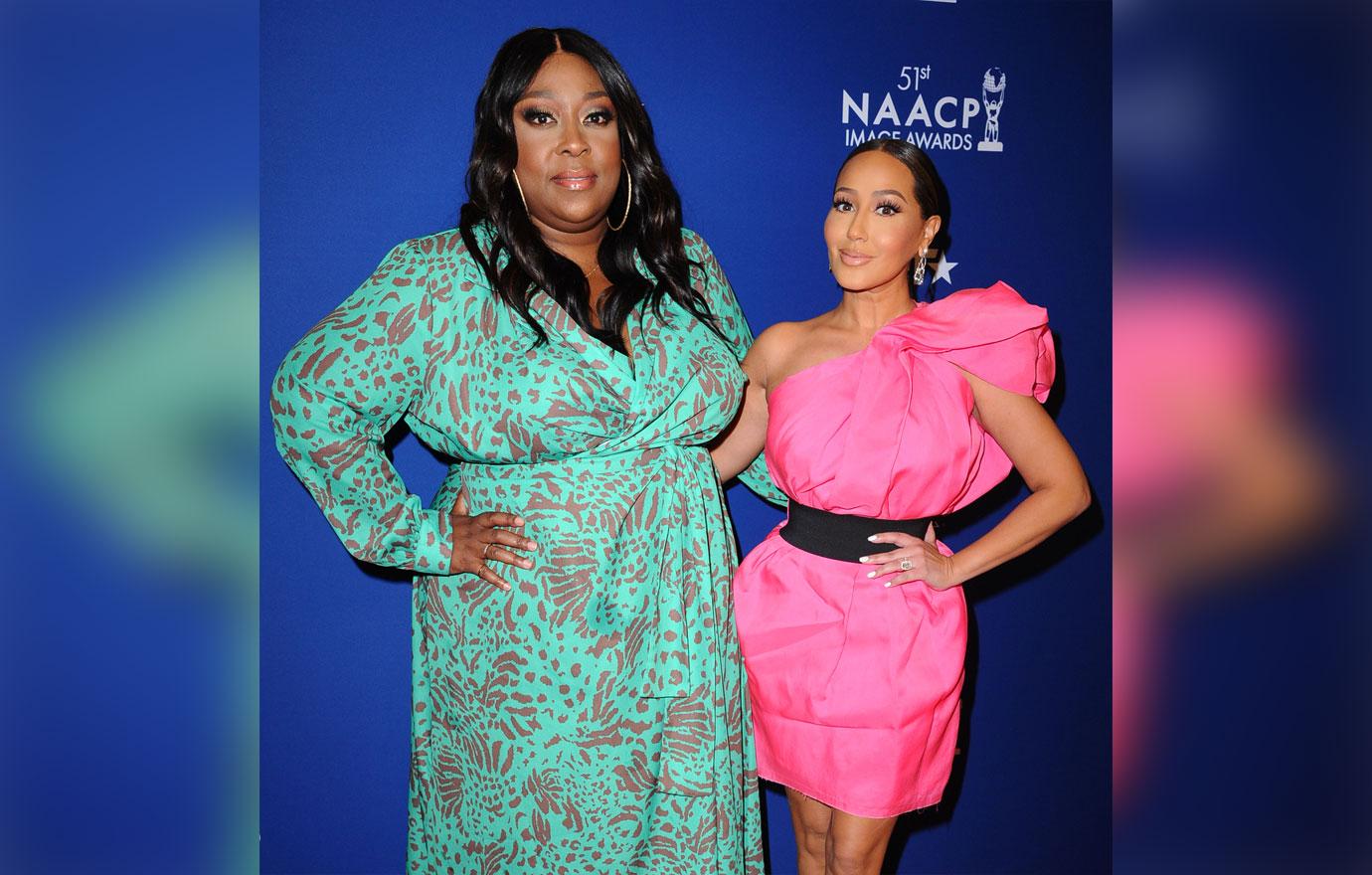 On Tuesday, February 18, a fan called out The Seasoned Life author, 30, for "bashing" other women who posted swimsuit pics to social media. After catching wind of the comment, Ayesha set the record straight.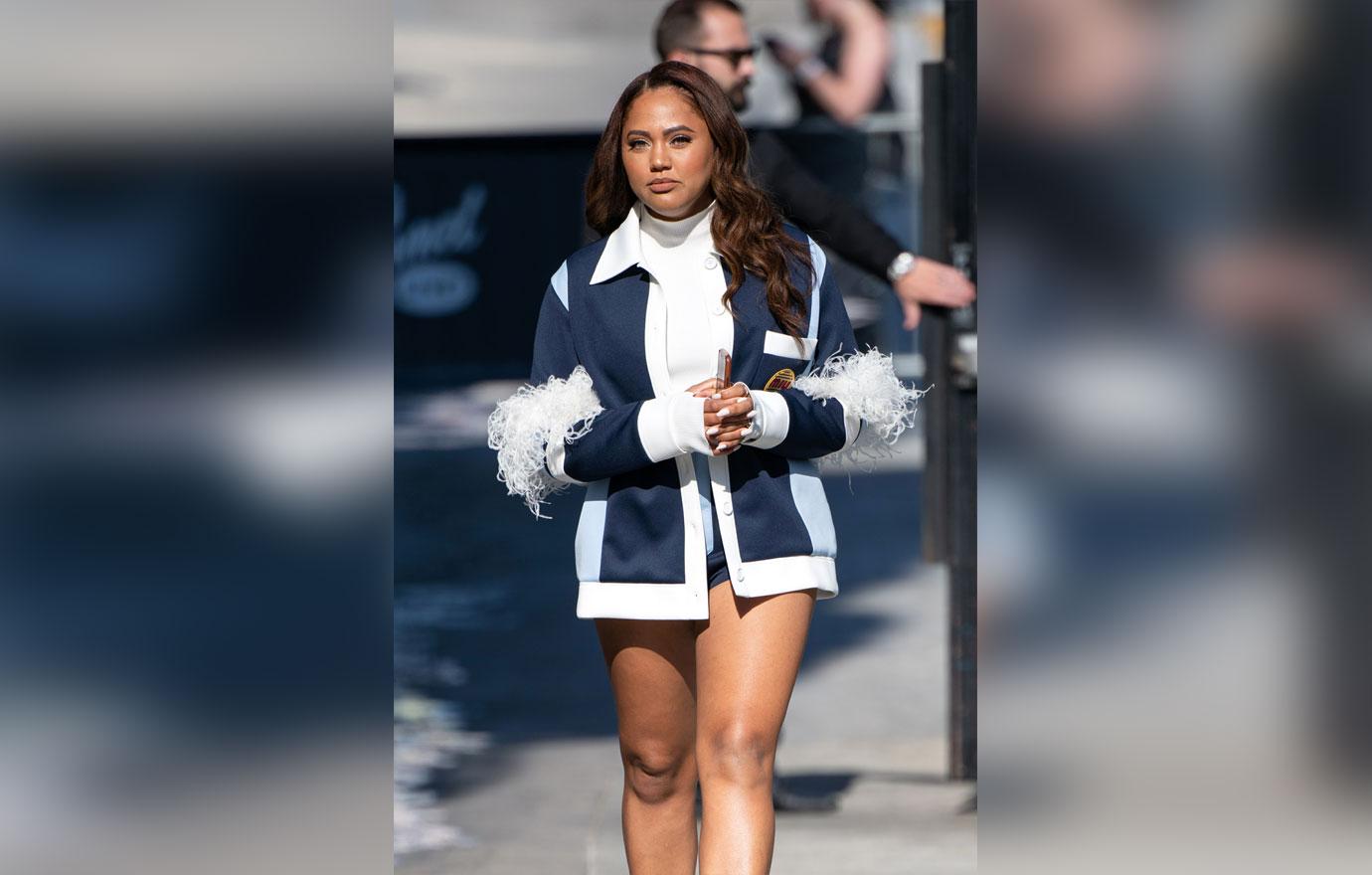 "I was talking about someone walking around casually shopping in nipple pasties. I still find it freaking hilarious. But no one will everrrrr know. All good. You've got to broaden the thought process on 140 character tweets. It's not always that serious but I love all of y'all for gassing it to try and find a weak spot," Ayesha fired back.
What do you think about Adrienne and Loni's reenactment of Steph and Ayesha's pic? Share your thoughts in the comments below!