PHOTOS
Fans Call Out Ayesha Curry For Posing In A Bikini After Shaming Other Women For Wearing Skimpy Clothes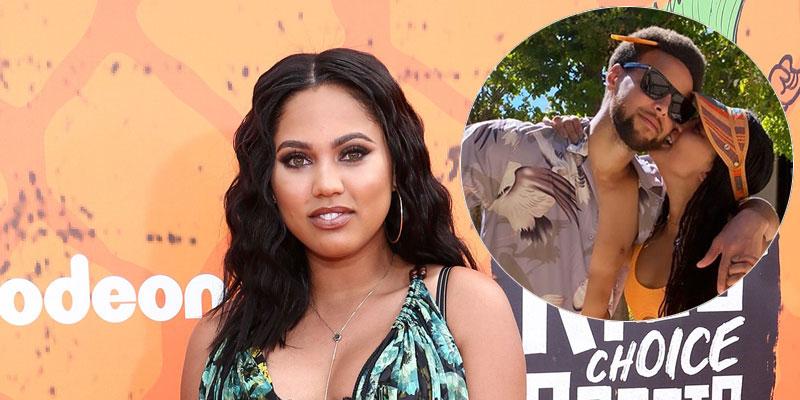 Ayesha Curry got called out by fans for posing for sexy bikini photos on Tuesday, February 18. The cookbook author was accused of "bashing" other women who posted swimsuit pics on social media, but she was quick to defend herself and clarify the accusations.
Article continues below advertisement
"Weren't you bashing other women for posting bikini pics? lol," one fan wrote in the comments section of one of Ayesha's posts from her trip to Mexico. "I was talking about someone walking around casually shopping in nipple pasties. I still find it freaking hilarious. But no one will everrrrr know. All good. You've got to broaden the thought process on 140 character tweets. It's not always that serious but I love all of y'all for gassing it to try and find a weak spot," Ayesha fired back.
People saw both sides of the issue, but most of them sided with Ayesha. "There's a time and place for wearing everything. I'm pretty sure that's the context she was using when she said what she said. Whatever the context was doesn't matter bc people learn and evolve. So no need to take offense & hold grudges disguised as accountability," one fan wrote. "She never clarified who or what she was exactly going after. She just NOW mentioned they were nipple pasties, not in her original tweet. All she said was women not wearing clothes and covering up. So she can't be mad if others generalized her tweet towards other things," another person pointed out.
Article continues below advertisement
"Steph is married to an actual real life farm animal," the person wrote. "Yes, a GOAT I know," Ayesha replied. According to Urban Dictionary, GOAT is an acronym that stands for "greatest of all time."
Article continues below advertisement
Ayesha doesn't have much time in her day to dedicate to her online haters. In addition to being a wife, a mother and an entrepreneur, she's also gearing up to launch a quarterly lifestyle magazine in May 2020.
"I'm overjoyed to have the opportunity to share my lifestyle philosophy about the subjects I deeply care about — family, friendship, food, community and home — with a new audience and in a new format. To now have a magazine of my own feels like a dream come true. As a woman of color, it's important to me that media reflects real, relatable women, and I'm excited to create an outlet for young men and women that celebrates diversity and inclusivity," she said in a press release.
Article continues below advertisement
What do you think of Ayesha's response to the criticism of her posing in a bikini? Sound off in the comments below!