PHOTOS
Hot And Heavy—Amber Rose And Amy Schumer Kiss At 2015 MTV Movie Awards!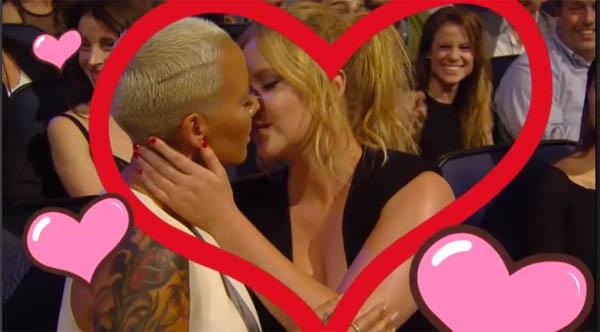 Amber Rose attends the 2015 MTV Movie Awards in Los Angeles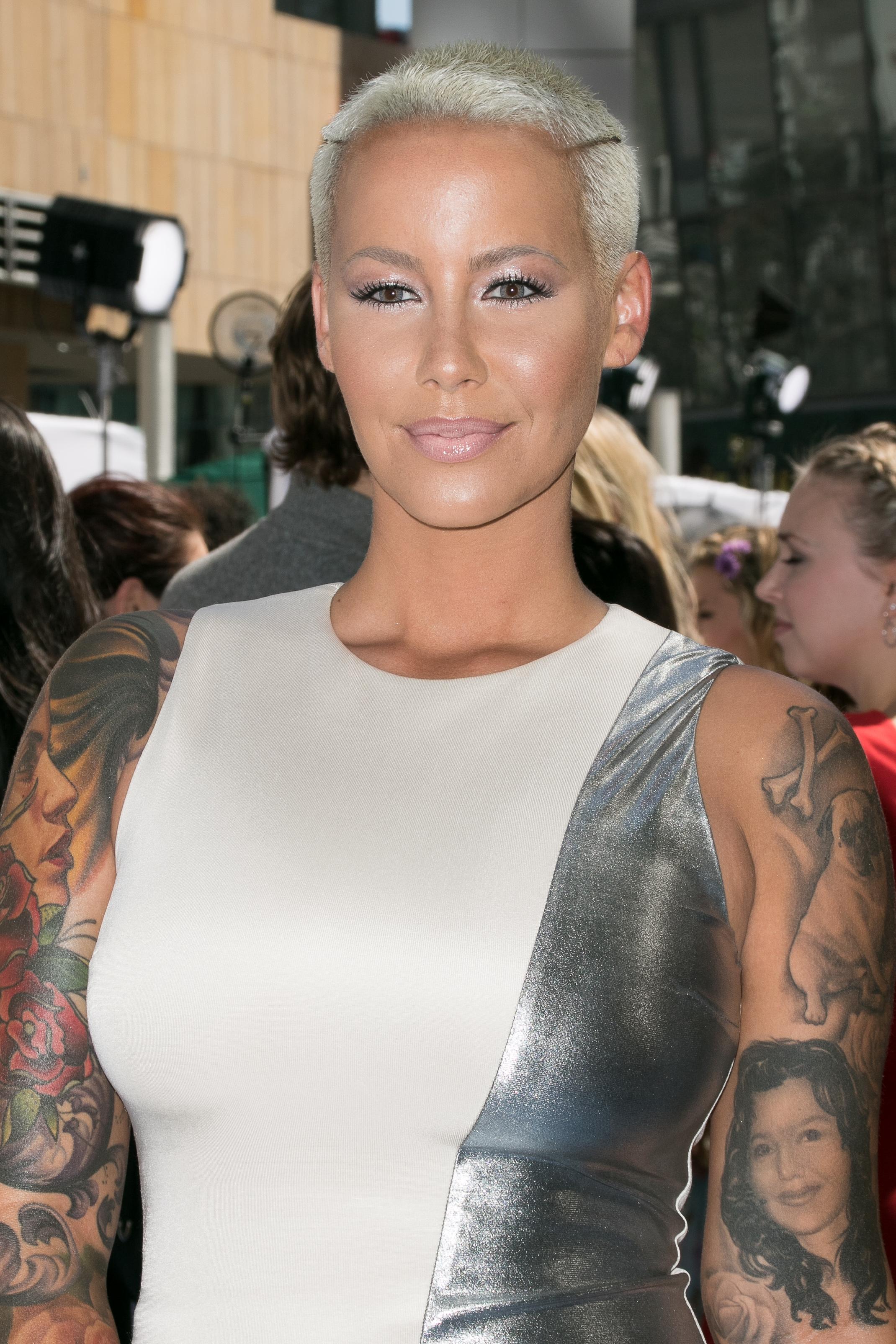 Amber Rose making out with a woman is probably the fantasy of many fans, and she made their dreams come true during the 2015 MTV Music Awards.
Article continues below advertisement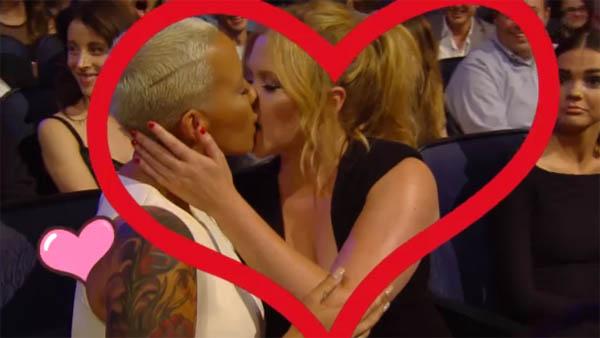 The beauty happily puckered up for the kiss on the MTV Kiss Cam, and Amy Schumer, who sat next to Amber (and also hosted the show), was more than willing to kiss her!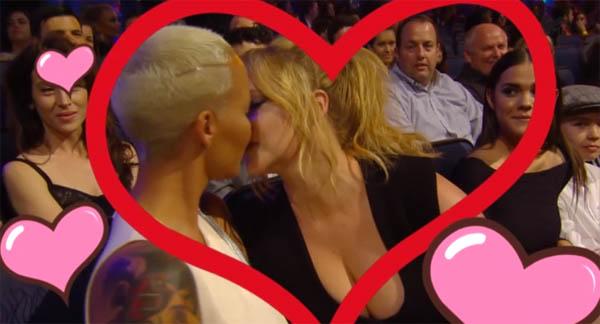 Audience members looked pretty shocked, but everyone seemed to take the impromptu kiss in stride.
Article continues below advertisement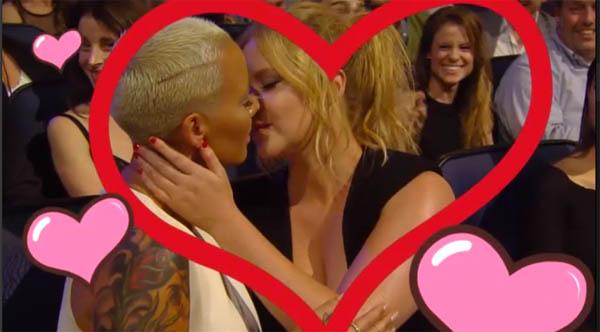 Actors Shailene Woodley and Ansel Elgort, who won the MTV award for Best Kiss, may have to hand that award over to Amber and Amy!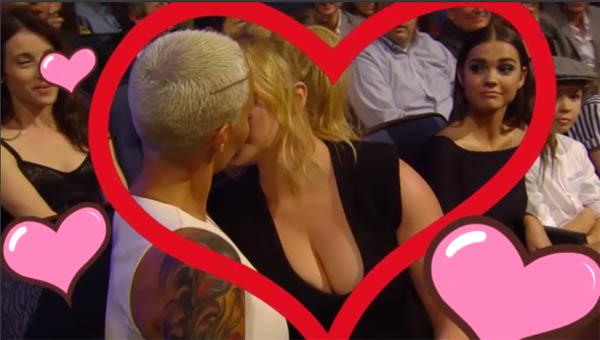 Amy Schumer poses in the press room at the 2015 MTV Movie Awards