PHOTOS
Amber Rose Has Another Message For Kanye West After Their Twitter Feud!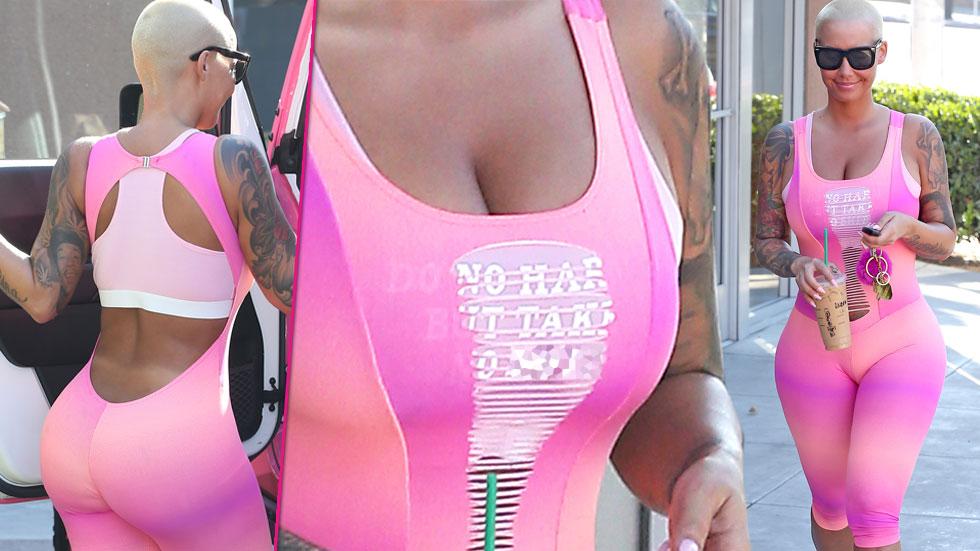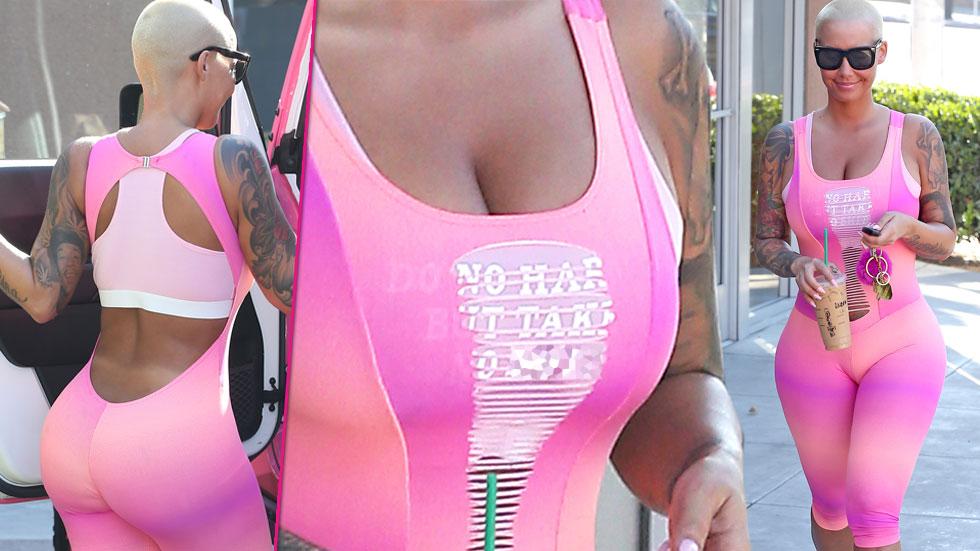 Now this is how to make a coffee run! Amber Rose commanded attention as she wore a bright pink skintight outfit, and her shirt had a message that was likely aimed at Kanye West!
Article continues below advertisement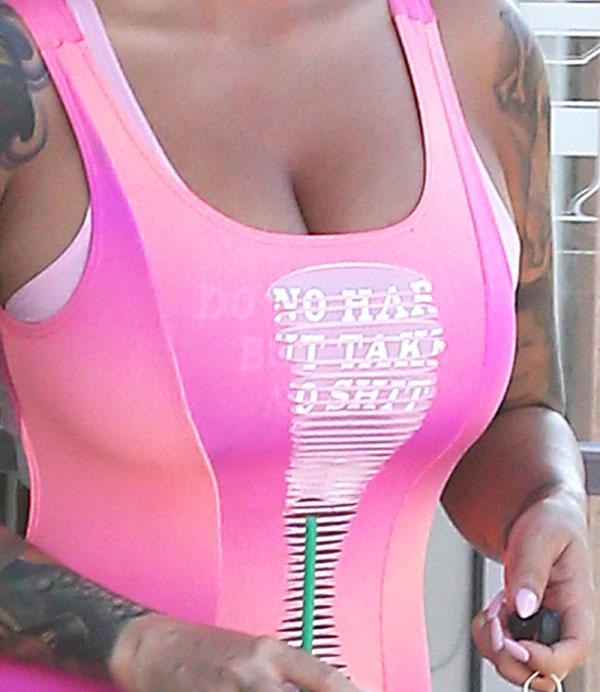 The 32-year-old bombshell revealed her curves while wearing a message stating, "Do no harm, but take no s-it." Take that, Yeezy!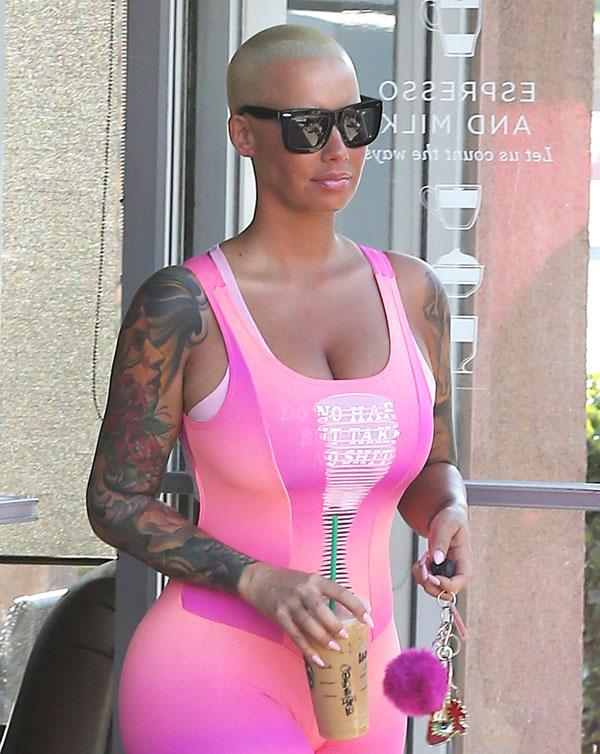 This week has been quite dramatic for Amber after her former flame got into an argument with her ex-husband Wiz Khalifa over his new album title, Waves.
Article continues below advertisement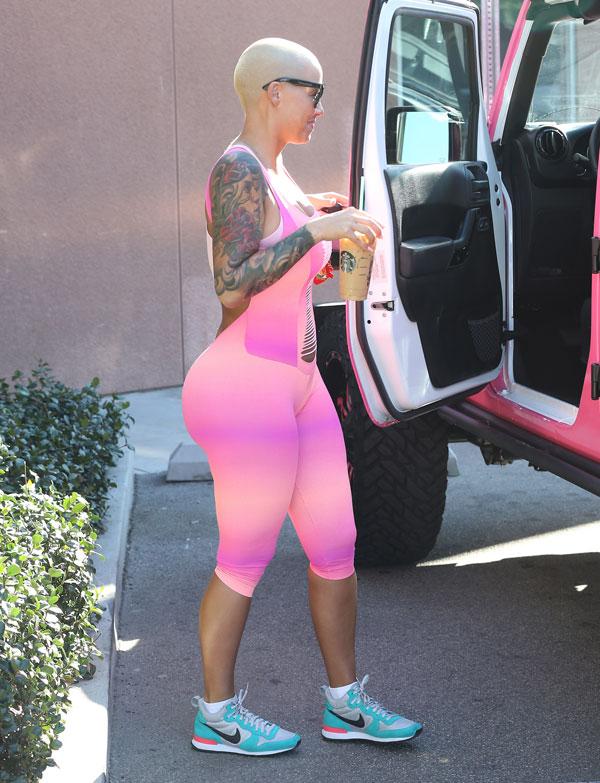 Amber had a dramatic part in the feud, as she tweeted to Kanye, ""Awww @kanyewest are u mad I'm not around to play in ur a------ anymore? #FingersInTheBootyA--B----." So dramatic!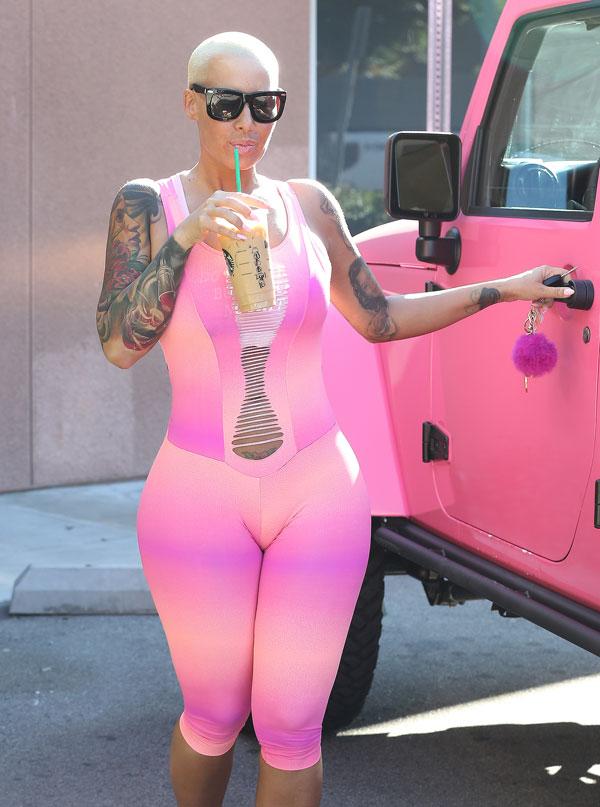 It took Kanye a full day to recover, as he waited until the following morning to reply, denying that he is into the intimate act.
Article continues below advertisement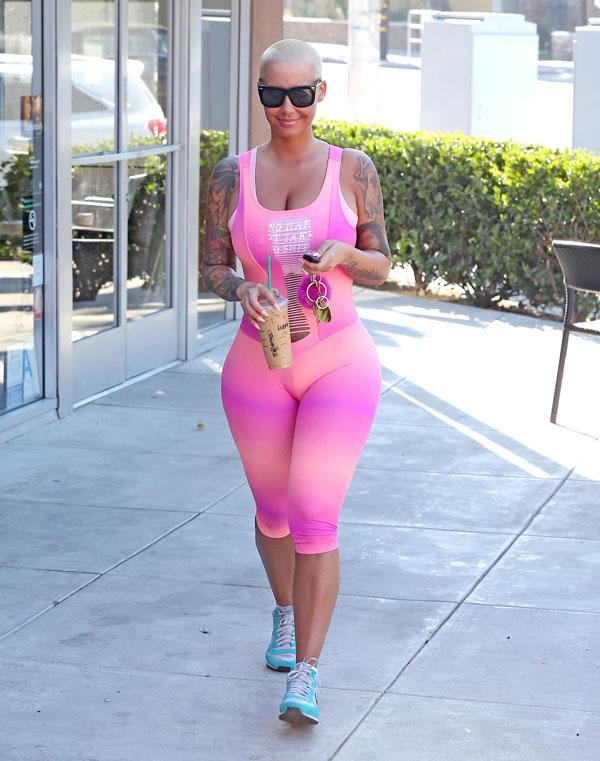 But we have a feeling Amber still had the last laugh!