PHOTOS
Amber Rose Calls Alexander 'AE' Edwards Her 'Husband' While Showing Off The Flowers & Love Note He Sent Her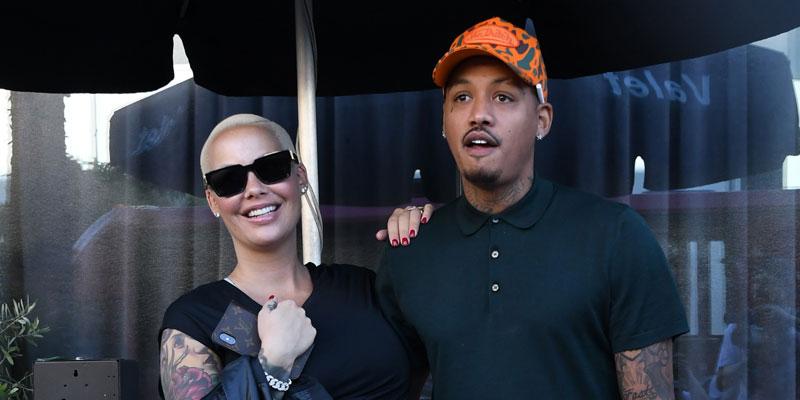 Does Amber Rose have something she wants to tell her fans? The model sparked rumors she had secretly married boyfriend Alexander "AE" Edwards after she posted several Instagram stories to show off the roses and love note he sent her. Amber called AE her "husband" in her caption, leading to speculation that they have already quietly tied the knot.
Article continues below advertisement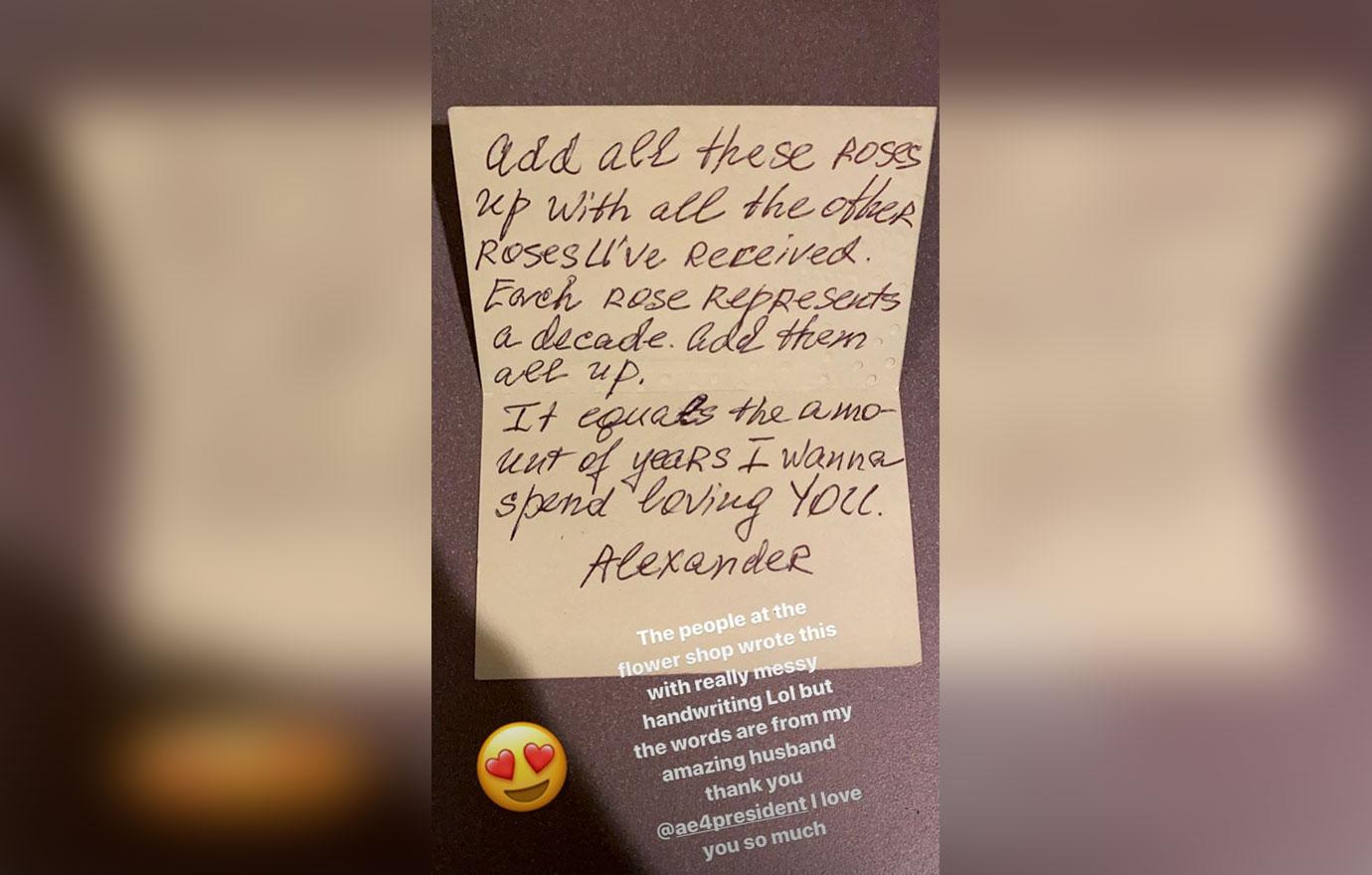 Amber, 36, shared a sequence of videos to capture the dozens of roses AE had sent her. She also took a photo of the love note that accompanied the flowers. "Add all these roses up with all the other roses you've received. Each rose represents a decade. Add them all up. It equals the amount of years I wanna spend loving you. Alexander," the note read.
"The people at the flower shop wrote this with really messy handwriting lol but the words are from my amazing husband. Thank you @ae4president I love you so much," she captioned the snapshot.
Article continues below advertisement
Article continues below advertisement
"So I'm here at Dr. Matlock's office and I'm about to get my whole body done after the baby, and if you want to get your body done or you need some work done, he's going to take out some of my jowls that are just like, hereditary. They just run in my family, so he's gonna fix that and he's gonna suck all the baby fat out of my stomach. So I'm about to go in this morning and I'm super excited. I'm going to tag Dr. Matlock so if you want to hit him up and get some work done, help yourself," Amber said in the clip.
Amber declared that she was canceling her annual Slutwalk in August 2019, but she recently divulged that she's thinking of putting one on in 2020. "This year I didn't do it because I went through a lot of abuse with my friends and people I work with. I just had to clear my mind for my own mental health. Plus I brought a beautiful new baby into the world on October 10. This year I think I might move it to Miami. Every walk is much bigger and more expensive than the last, and it is a nonprofit. It's not like I charge people to come to the SlutWalk so it's really all on me. There's a lot that goes into it. I feel like I have more connections in Miami with sponsorships and stuff in order to get more money to be able to put it on," she told Vice.
Article continues below advertisement
Do you think Amber & AE secretly wed? Sound off in the comments below!