PHOTOS
Amber Rose Takes Over London In Her Most Fashionable Outfits Yet!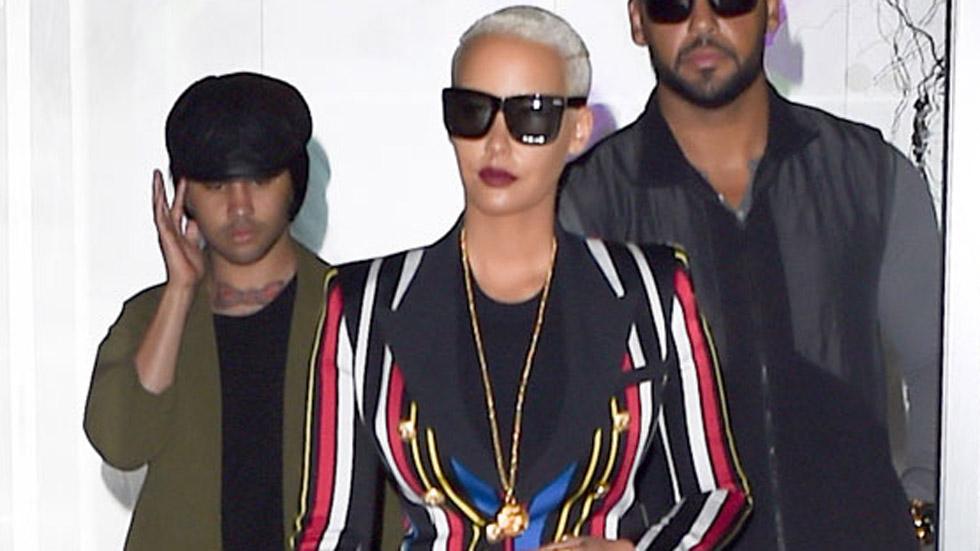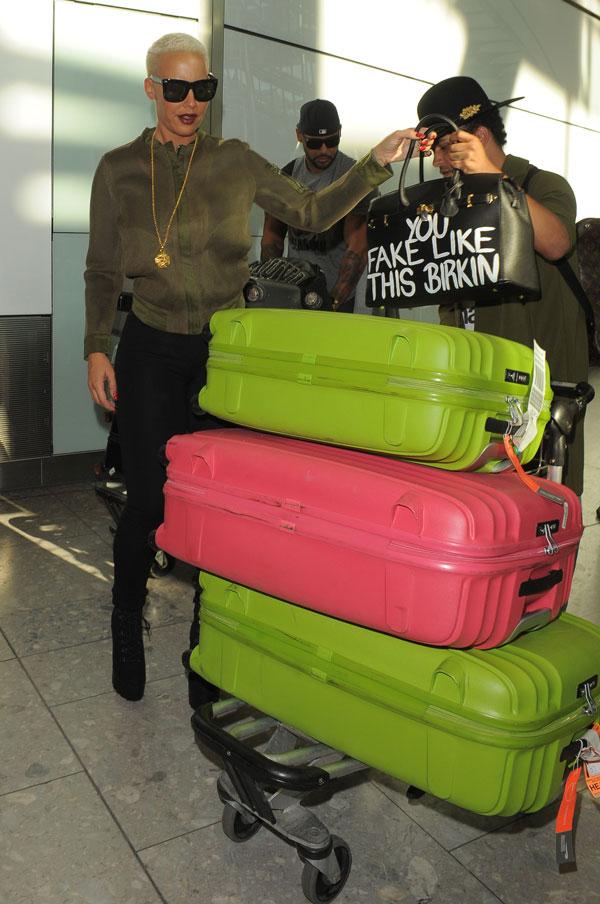 Amber Rose has gone global everyone! The 30-year-old trendsetter was seen arriving at Heathrow airport in London this week, still rocking her "YOU FAKE LIKE THIS BIRKIN" bag.
Article continues below advertisement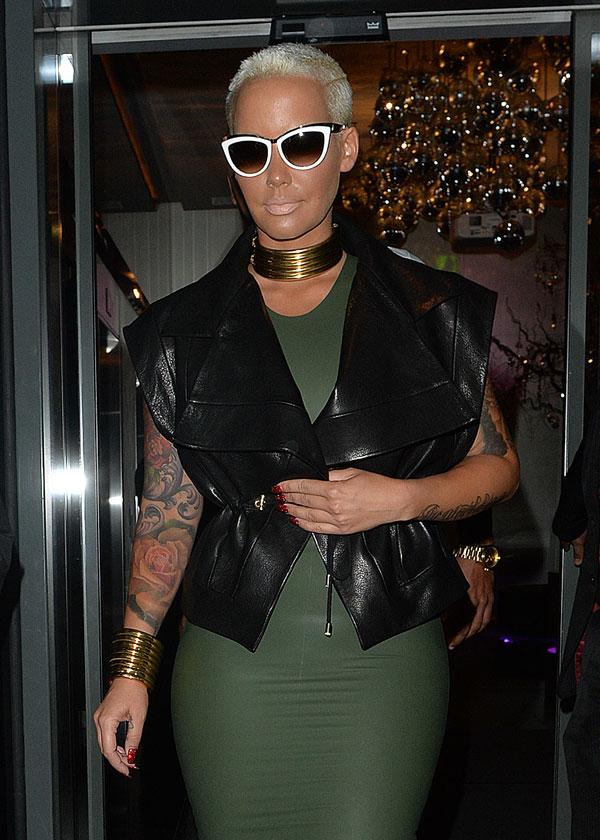 The beauty wasted no time hitting the runway streets, looking chic in a tight green dress, choker necklace, black vest, and her signature shades.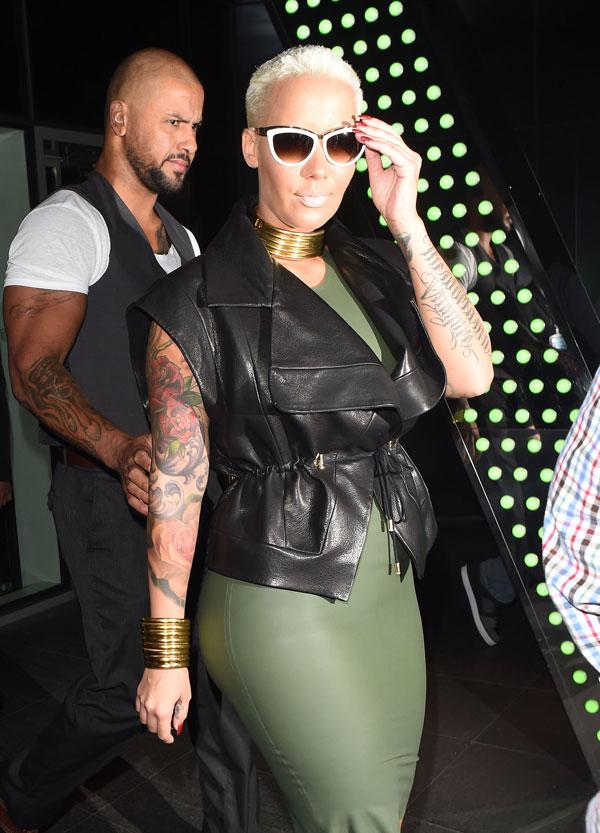 Amber made an appearance at nightclub DSTRKLONDON on Tuesday night, and it looks like she'll be hitting a number of other clubs for the rest of the week. Her star power has clearly increased in recent months. Her craziest appearance so far was definitely when she headed to Trinidad for Carnival earlier this year, but London may prove to be a close second.
Article continues below advertisement
Amber Rose looking stylish as she leaves the W Hotel London **USA ONLY**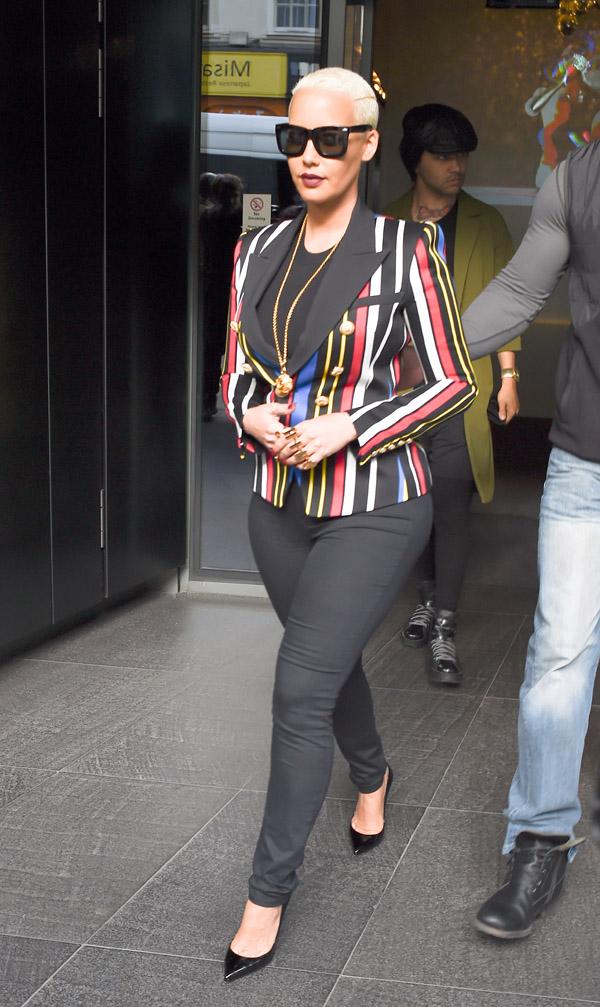 And it's only the best for this curvy vixen. Amber is staying at the W hotel in Leicester Square. She changed up her look after sporting a tight dress, going for a more casual, but brighter look in this colorful blazer and black jeans as she headed to BBC Radio.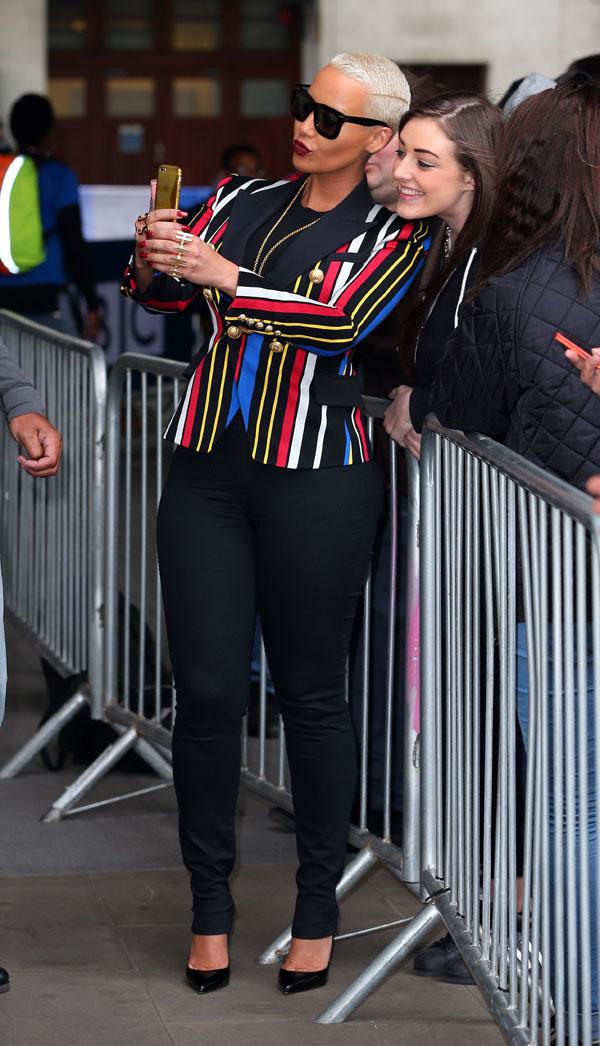 Also, if you're a fan of her shades, which are always fly, you're in luck, as she and her bestie Priscilla Ono have a site, Roseandono.com, where they sell their most fashionable accessories.