PHOTOS
Is Amber Rose Dissing Kylie Jenner With Her 'Fake Like This Birkin' Bag?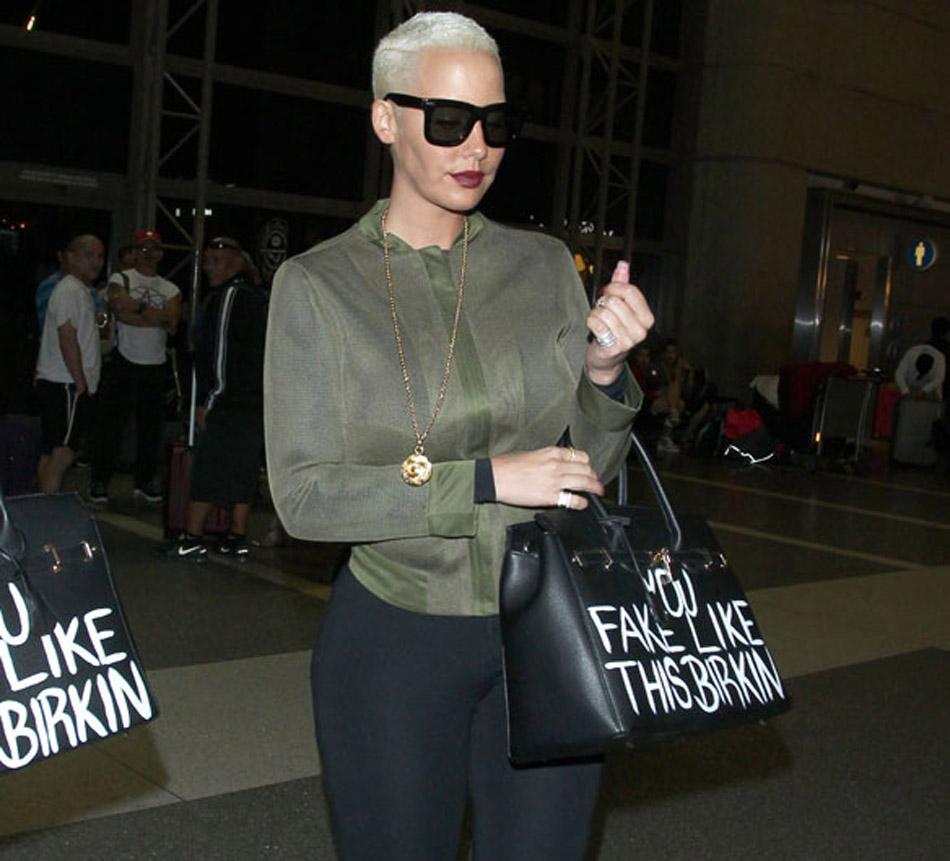 Watch: Amber Rose walks through LAX with 'Fake Like This Birkin' Bag?
Article continues below advertisement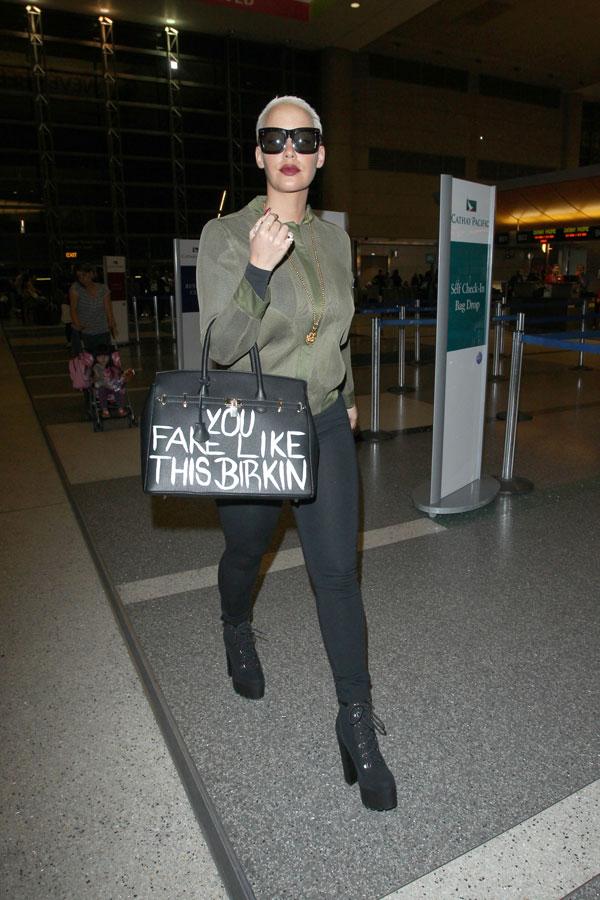 Amber Rose really knows how to get a message across! The vixen showed off her figure in these tight black leggings, but all we could focus on was this black Birkin bag. Is she trying to get her point across to Kylie Jenner someone?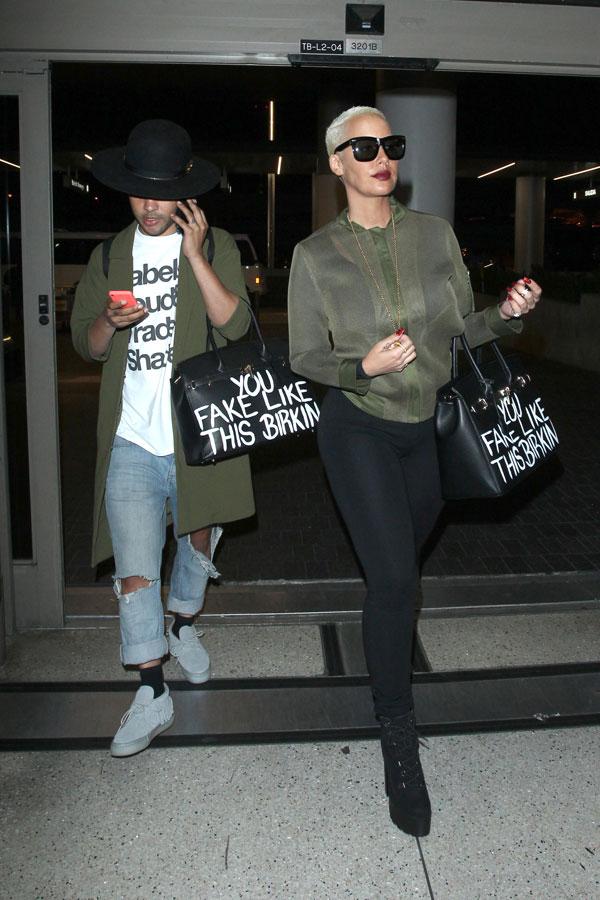 Amber got "YOU FAKE LIKE THIS BIRKIN," written on her Birkin bag, which can retail for as much as $100,000! So clearly she feels strongly about this message.
Article continues below advertisement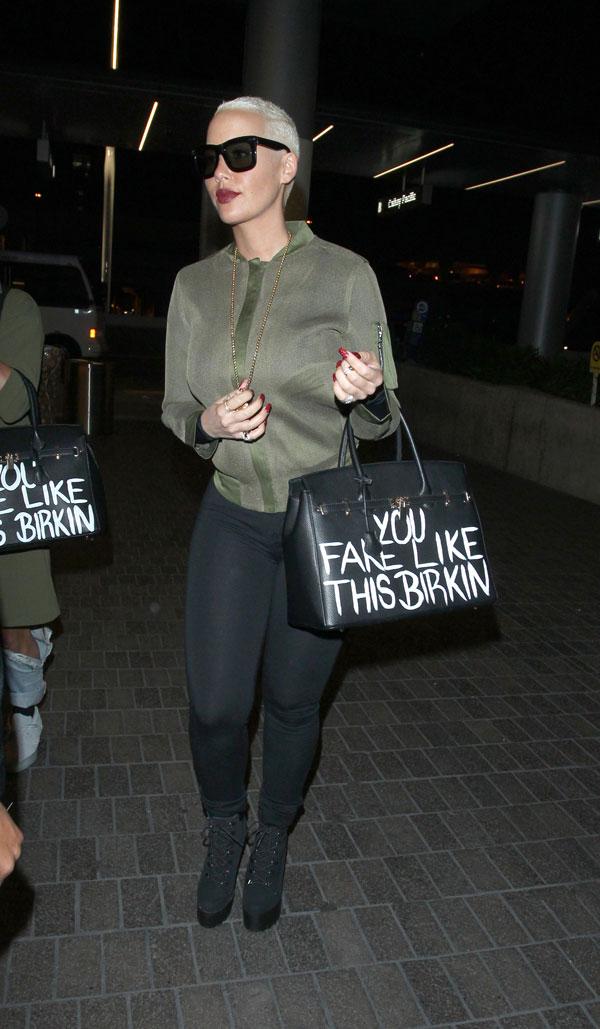 It is no secret that Amber dislikes Kylie, after she dissed the reality star earlier this year due to her relationship with rapper Tyga. Tyga used to be engaged to Amber's BFF, Blac Chyna.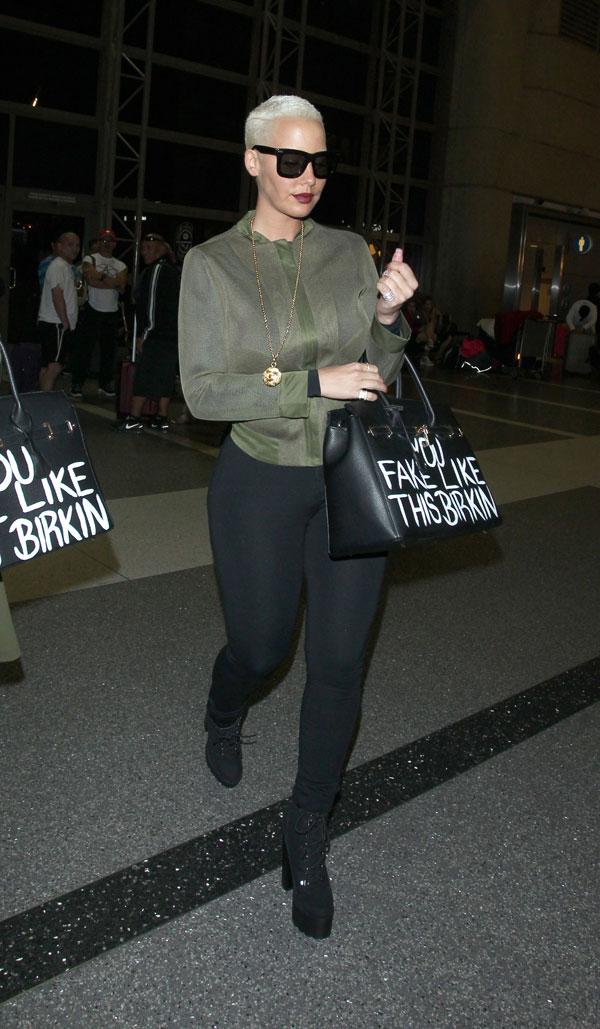 The 31-year-old spoke about their relationship during a radio interview, saying, "She's a baby, she needs to go to bed at 7 o'clock and relax. That's ridiculous. Tyga should be ashamed of himself. For sure. He has a beautiful woman and a baby and left that for a 16-year-old who just turned 17."
Article continues below advertisement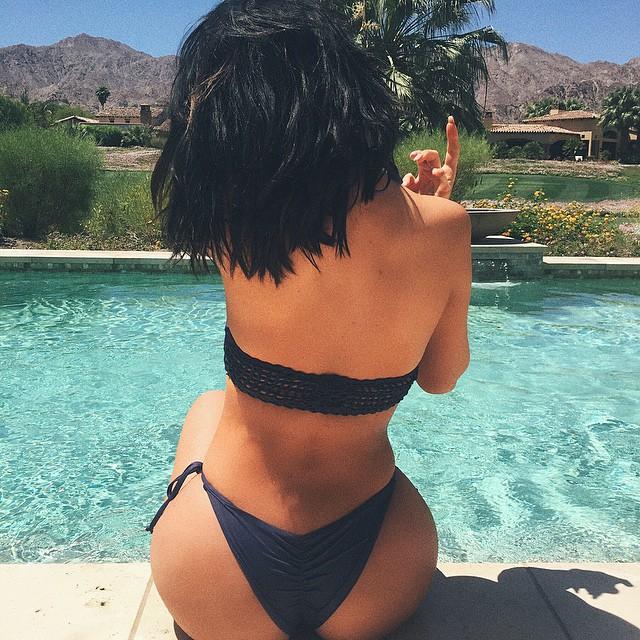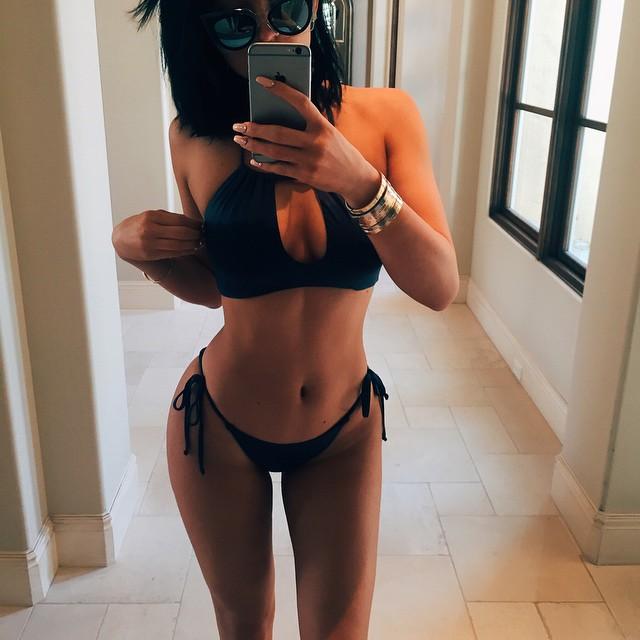 If so, she is not the only one who thinks so. Many fans believe Kylie has gotten plastic surgery, and a source told OK! Magazine that she "recently underwent her first round of butt injections."