PHOTOS
Andy Cohen Reveals Kelly Ripa Saved His Life By Noticing A Melanoma On His Lips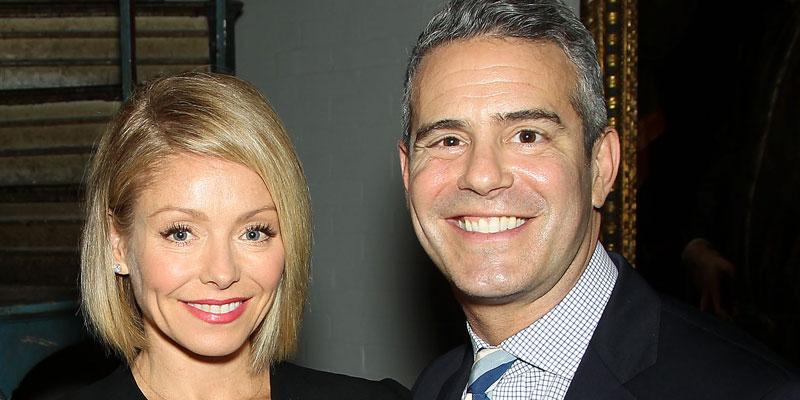 Andy Cohen opened up about his health in a recent interview with Jenny McCarthy on her SiriusXM radio show and dished about the time pal Kelly Ripa saved his life. The Bravo personality revealed he was diagnosed with a malignant melanoma and Kelly was the one who spotted it first.
Article continues below advertisement
Andy, 51, shared the story of how Kelly, 49, noticed a spot on his lip way back in 2016 at a party for Gloria Vanderbilt.
"There was a dot on my lip that I had for a while that I was not paying attention to," the father of one said on the show. "Kelly came up to me and goes, 'What's happening with your lip? Get that checked out today. That is skin cancer.'"
Article continues below advertisement
The Watch What Happens Live host put off going to the doctor, but Kelly was persistent in reminding him.
In an 2016 interview on Live With Kelly, the mother of three said of Andy, "I'm like a dog with a bone. He would text me and I'd be like, 'You get your lip checked out yet boo?' He'd be like, 'Not yet.'"
Article continues below advertisement
Andy did eventually go to the doctor and get his lips checked. "It was malignant melanoma," he said. He also revealed he had surgery to remove the melanoma.
"I, of course, thought that that kind of thing would ever happen to me and it will change my relationship to the sun," Andy told Kelly on her talk show in 2016. "But you really helped me out there. And thank you for staying on me."
Article continues below advertisement
On the January 29 episode of WWHL, fans noticed he had a bandage on his face. "By the way, I'm wearing a Band-Aid tonight. I wish there was a great story," he quipped on the show. "I wish Vicki Gunvalson punched me in the face in a dark hallway, but I just had a little procedure yesterday."
Soon after the episode aired fans wondered what had happened. Users took to Twitter to speculate. "What the f is on @Andy's head? I didn't even know they made bandages that big. Ridiculous," one viewer wrote at the time. "Hey @Andy I work at a dermatology office and they make paper tape that blends into your skin so you don't have such a big noticeable bandaid on your head! You should get some!" another said.