PHOTOS
Angelina Jolie Enjoys A Family Dinner With Kids At Nobu Amid Brad Pitt Divorce Drama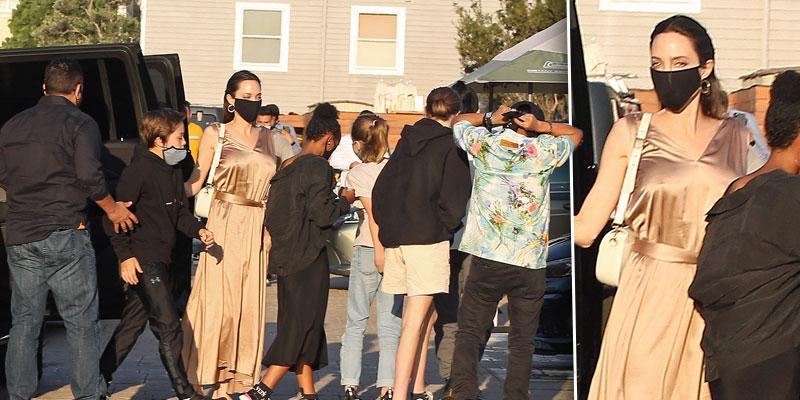 There's so much ongoing drama between Angelina Jolie and Brad Pitt these days, even though the two called it quits in 2016. However, the former flames are both trying to move on in their own ways.
On August 26, Pitt, 56, was spotted with his new lady, Nicole Poturalski, in France, but Jolie, 45, seems to be more focused on her children these days. So much so, the actress — who shares six kids with Pitt, Maddox, 19, Pax, 16, Zahara, 15, Shiloh, 14, and 12-year-old twins Knox and Vivienne — was spotted having dinner with her family at Nobu in California.
Article continues below advertisement
Scroll through the gallery below to see more photos of Jolie's brood.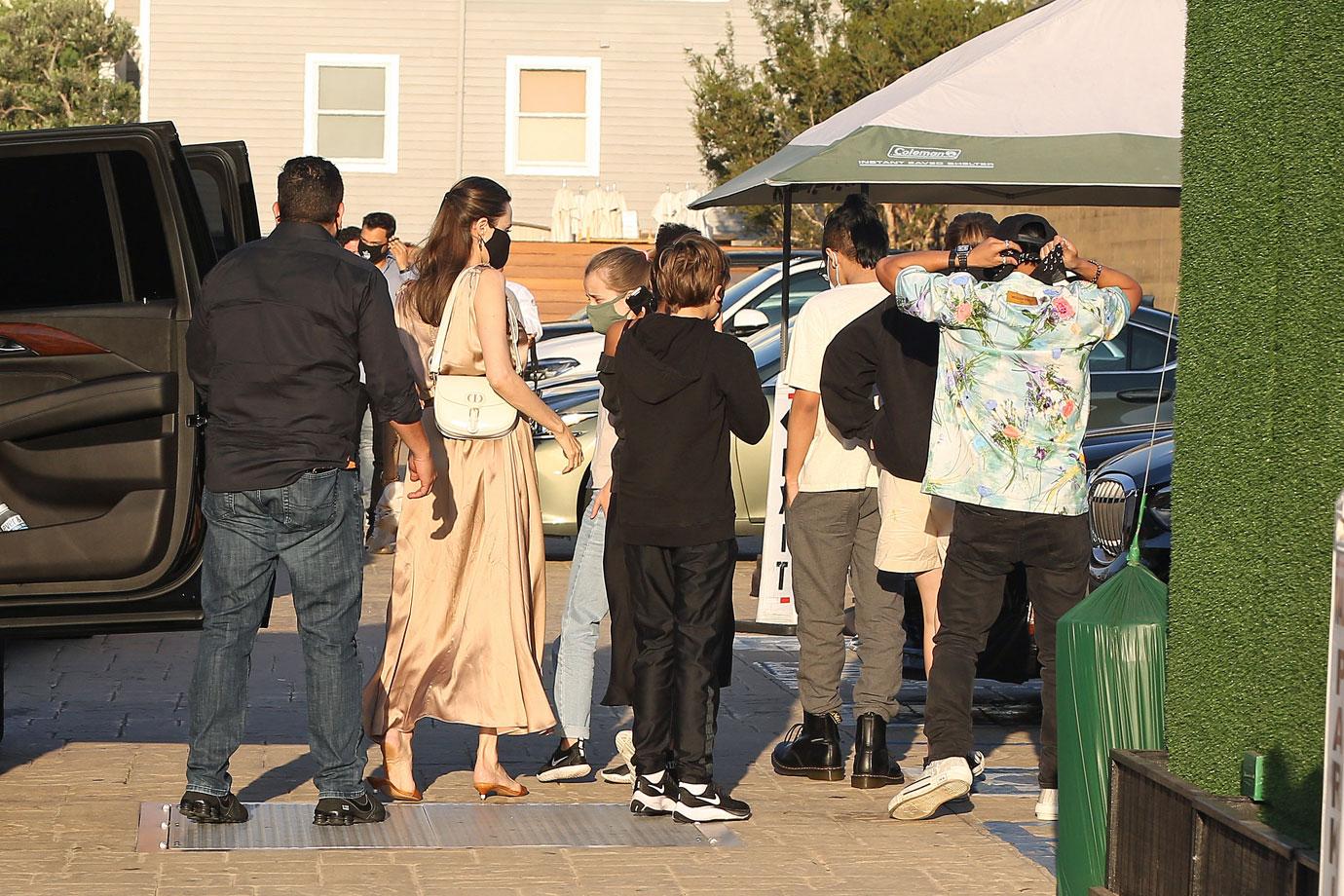 The family wore masks as they made their way to the front of the building. Jolie was wearing a shiny dress for the family outing.
Article continues below advertisement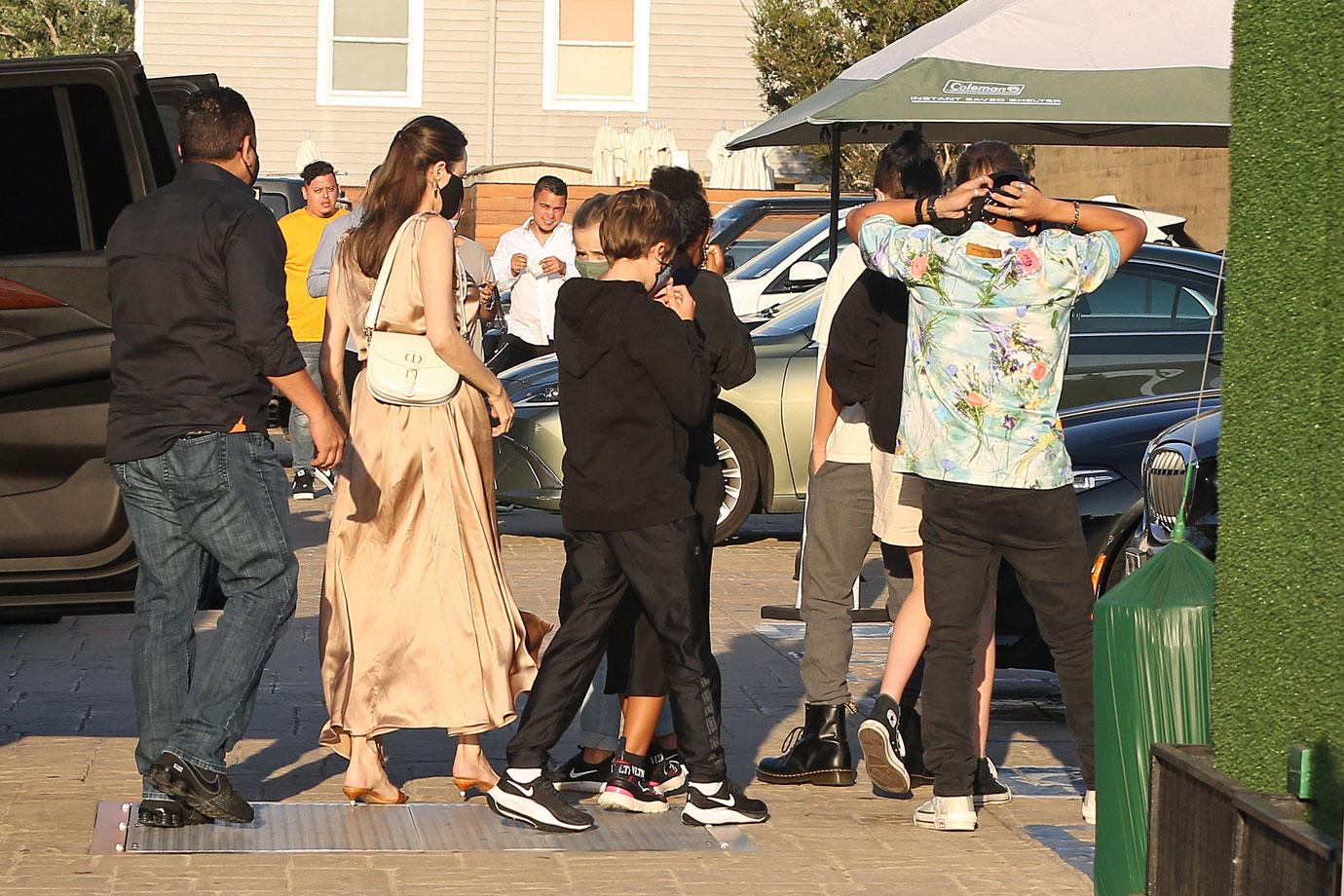 While Jolie doesn't seem to let go of an opportunity to go out with her kids, Pitt is enjoying time with his new girlfriend in Europe.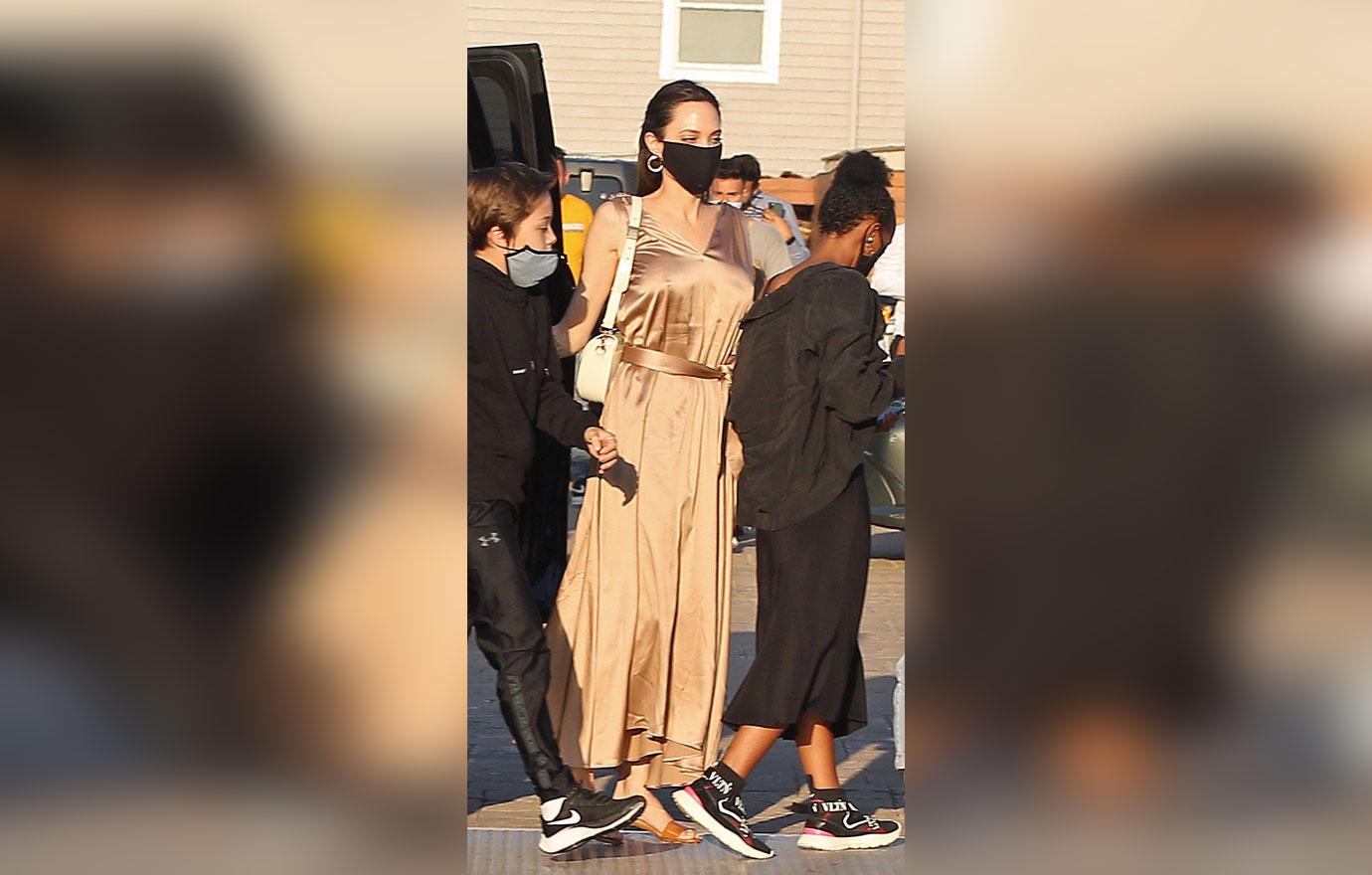 The actor and his new date "were kissing and Brad was being super attentive to her. He was in a semi public place but didn't seem to mind people seeing him. She's a real beauty and obviously a lot younger than him," a source told OK!.
Article continues below advertisement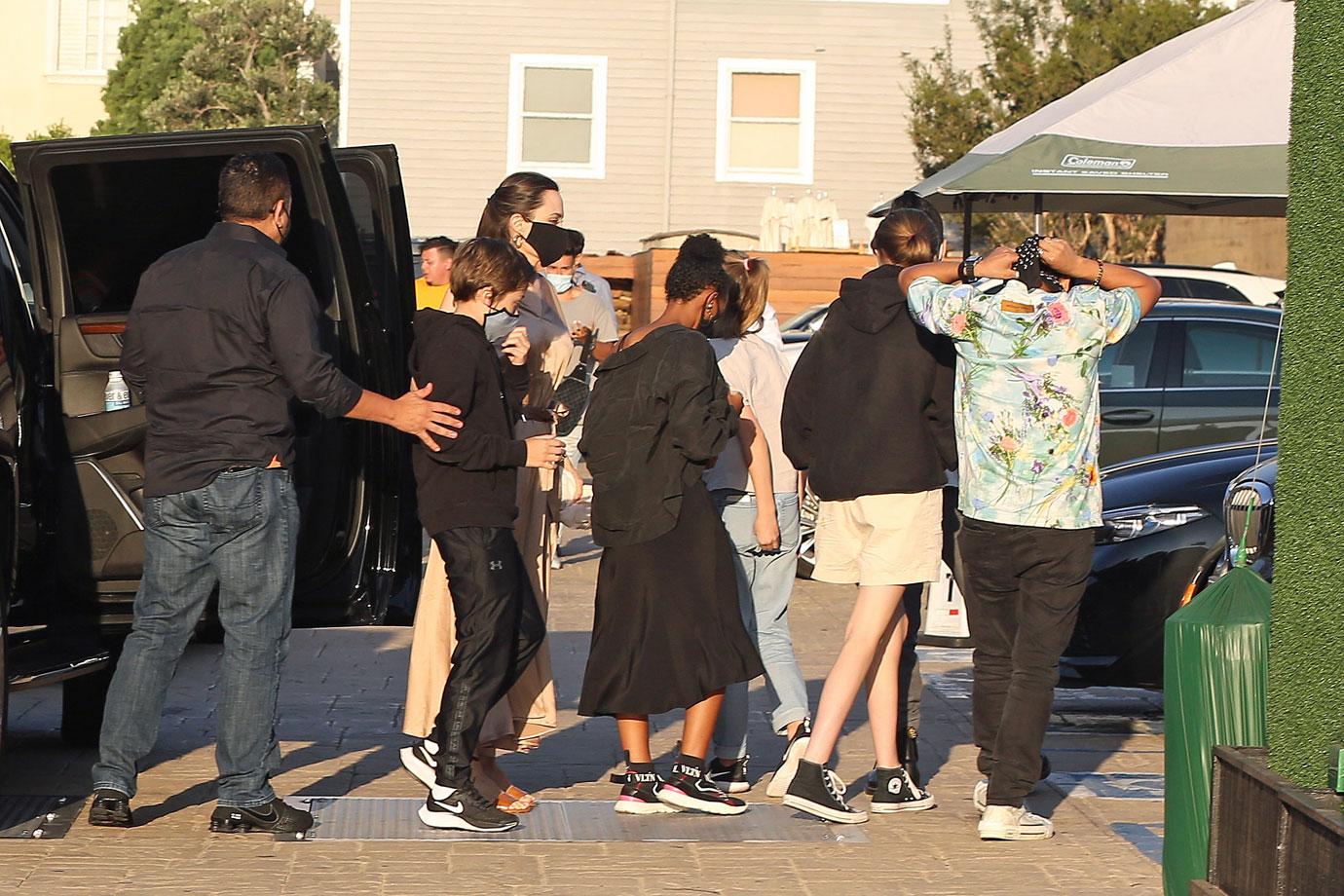 But Jolie is not happy that Pitt brought his new lady to their French Château. "If Brad wants a weekend of sex with his new fling, get a cheap motel like everyone else does. It is outrageous that he has taken her to the family home for a dirty weekend. This is the place where Brad and Angie got married and raised their kids, he couldn't find somewhere else to hook up with his latest squeeze?" friends of Jolie asked OK!.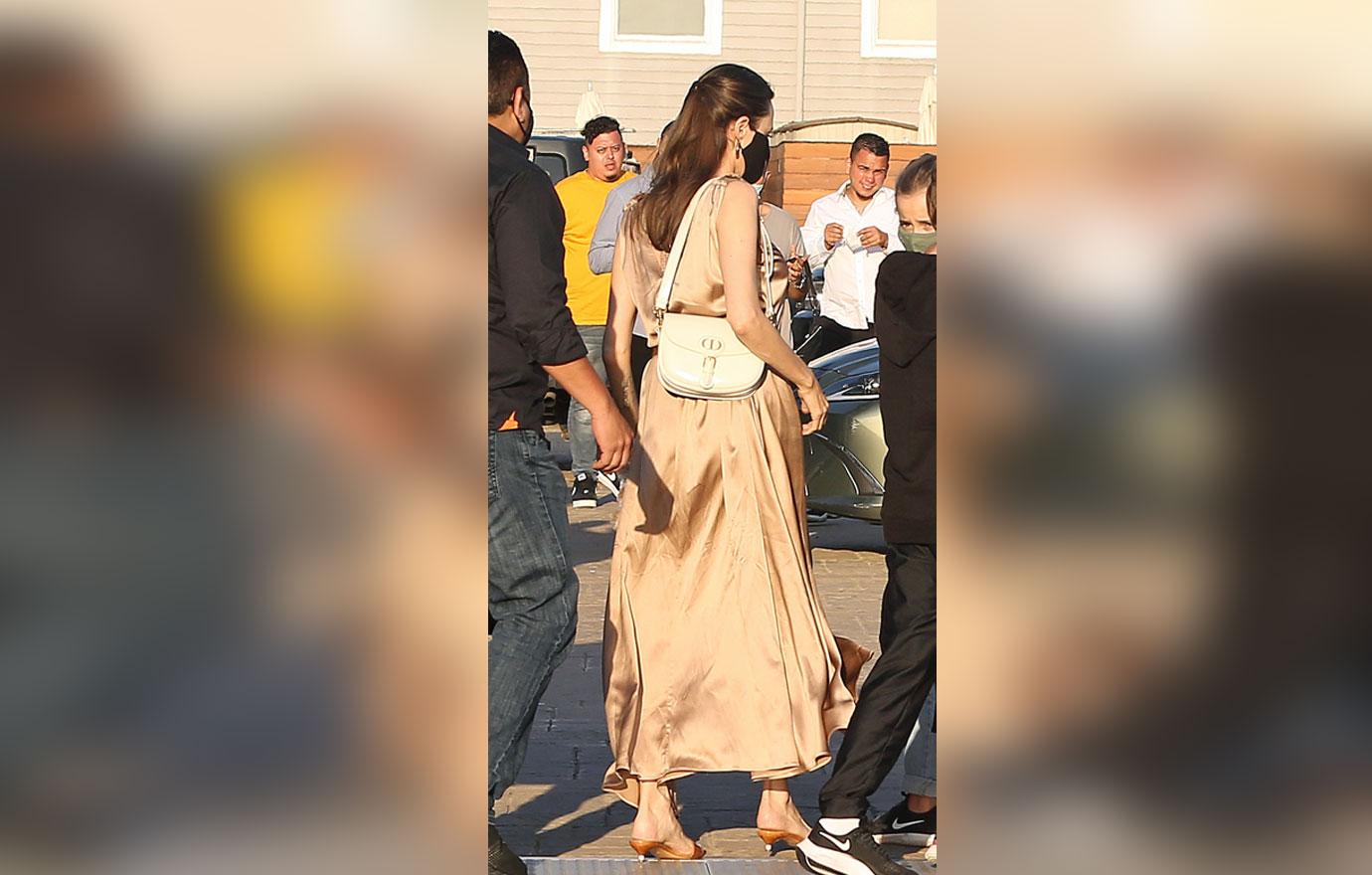 Earlier this month, Jolie had asked for the removal of the judge in their divorce case since he was known to be close with Pitt's legal team. However, Pitt's lawyers contested this decision, saying that it was just a move to delay the custody trial and that it "reeked of bad faith and desperation."
Article continues below advertisement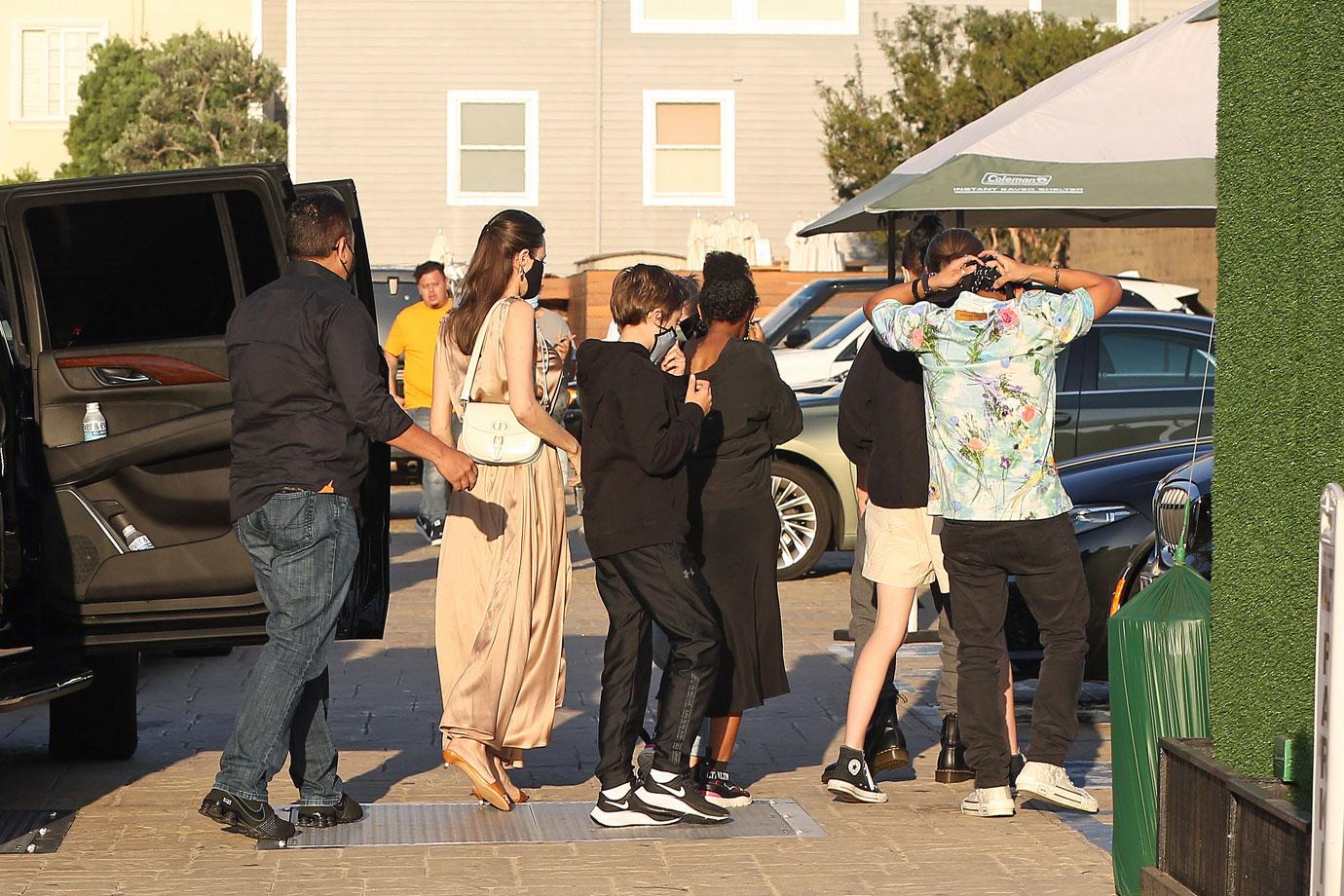 "Unfortunately, the individuals hurt most by Jolie's transparently tactical gambit are the parties' own children, who continue to be deprived of a final resolution to these custody issues," the documents read.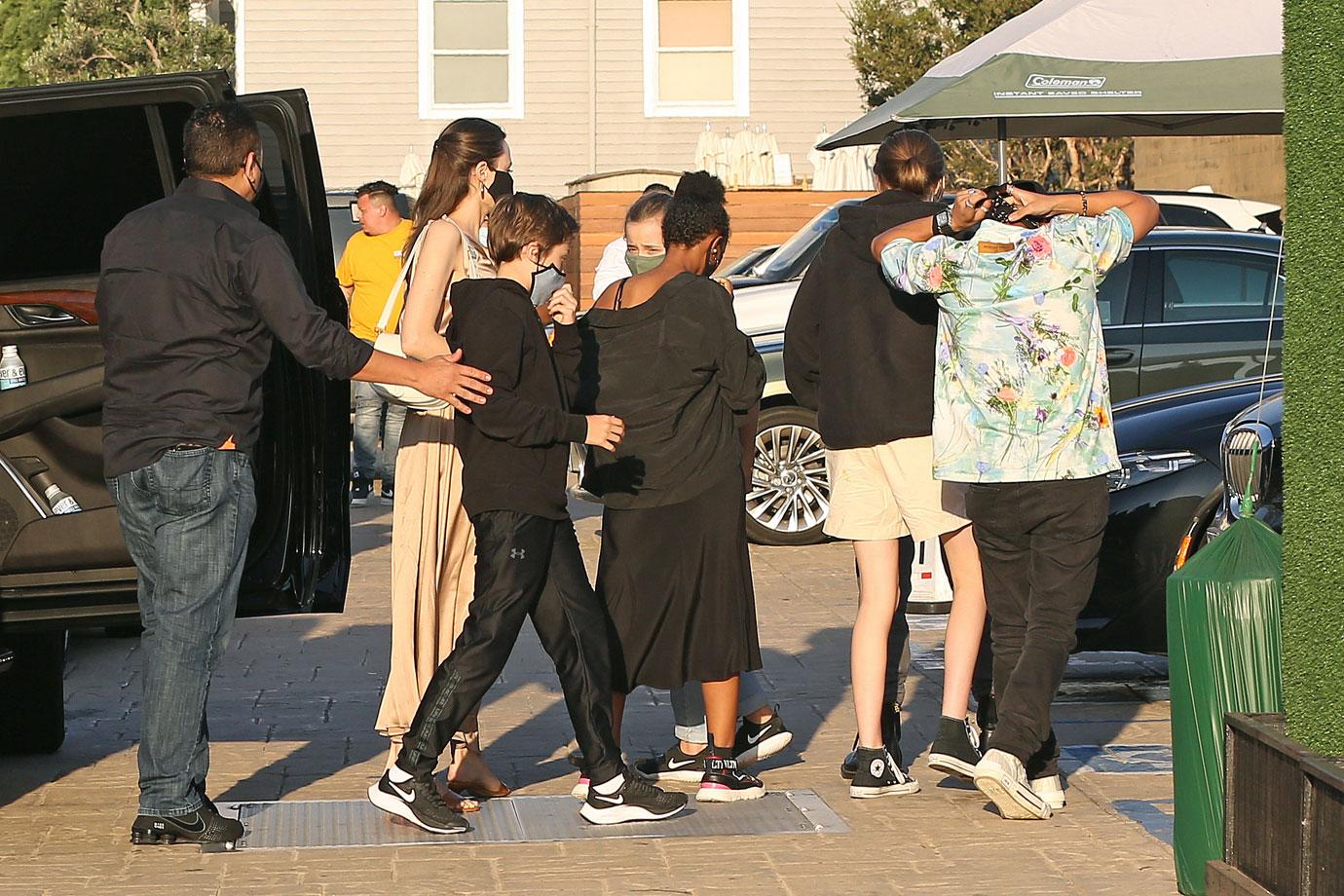 MORE ON:
maddox jolie pitt
The Maleficent star is said to be "dragging this out because there is a part of her that won't accept the findings of an independent investigation into the incident," referring to when Pitt "attacked" his son Maddox on a flight home from Nice, France, a source exclusively told OK!.
Article continues below advertisement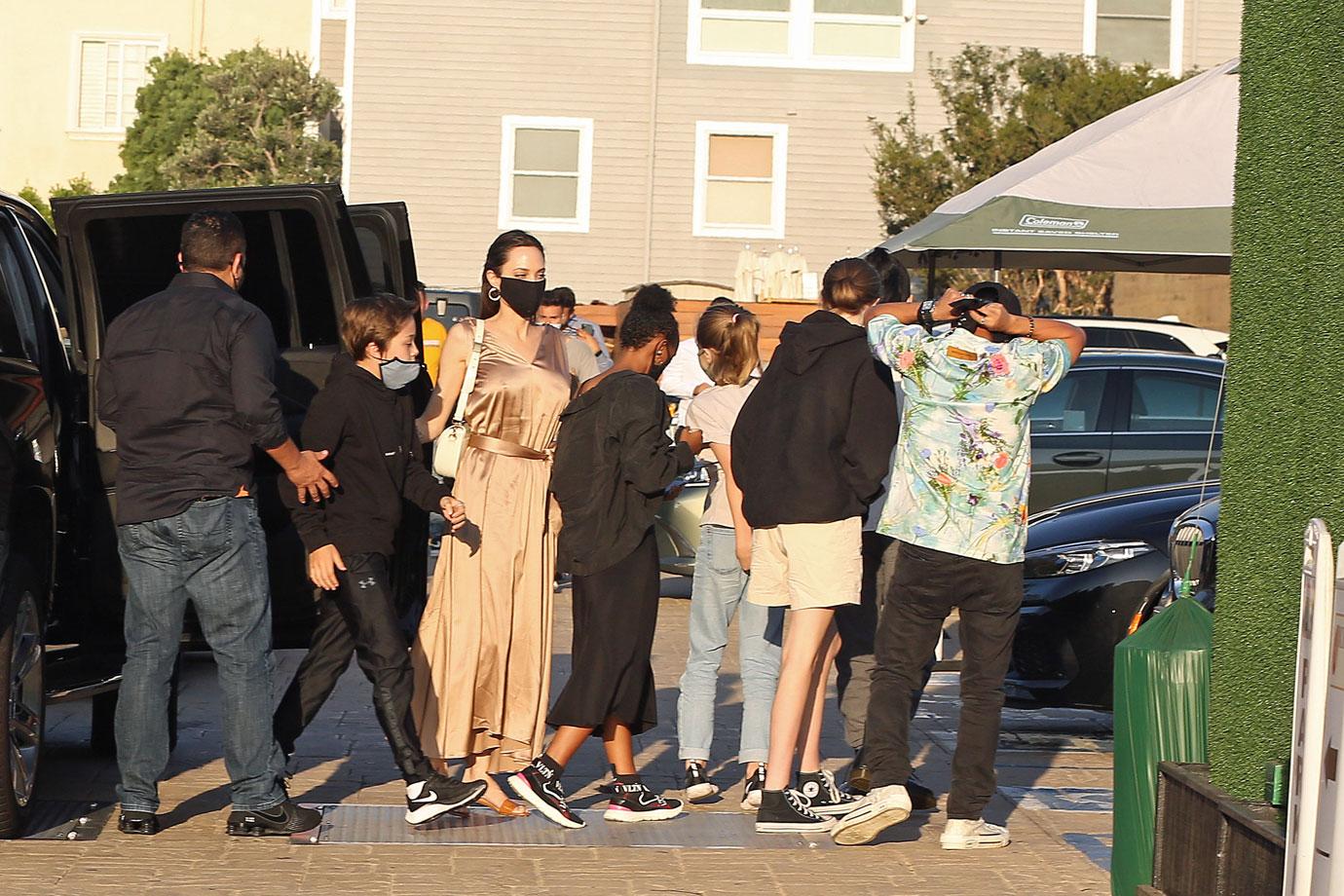 "Brad knows Angelina is grasping at straws trying to do whatever she can do to delay and distract. He fully expects her to make a fuss about his new relationship when they both head back to court in October. His new relationship is fun, but if he had to pick, his kids would win every single time," the insider added.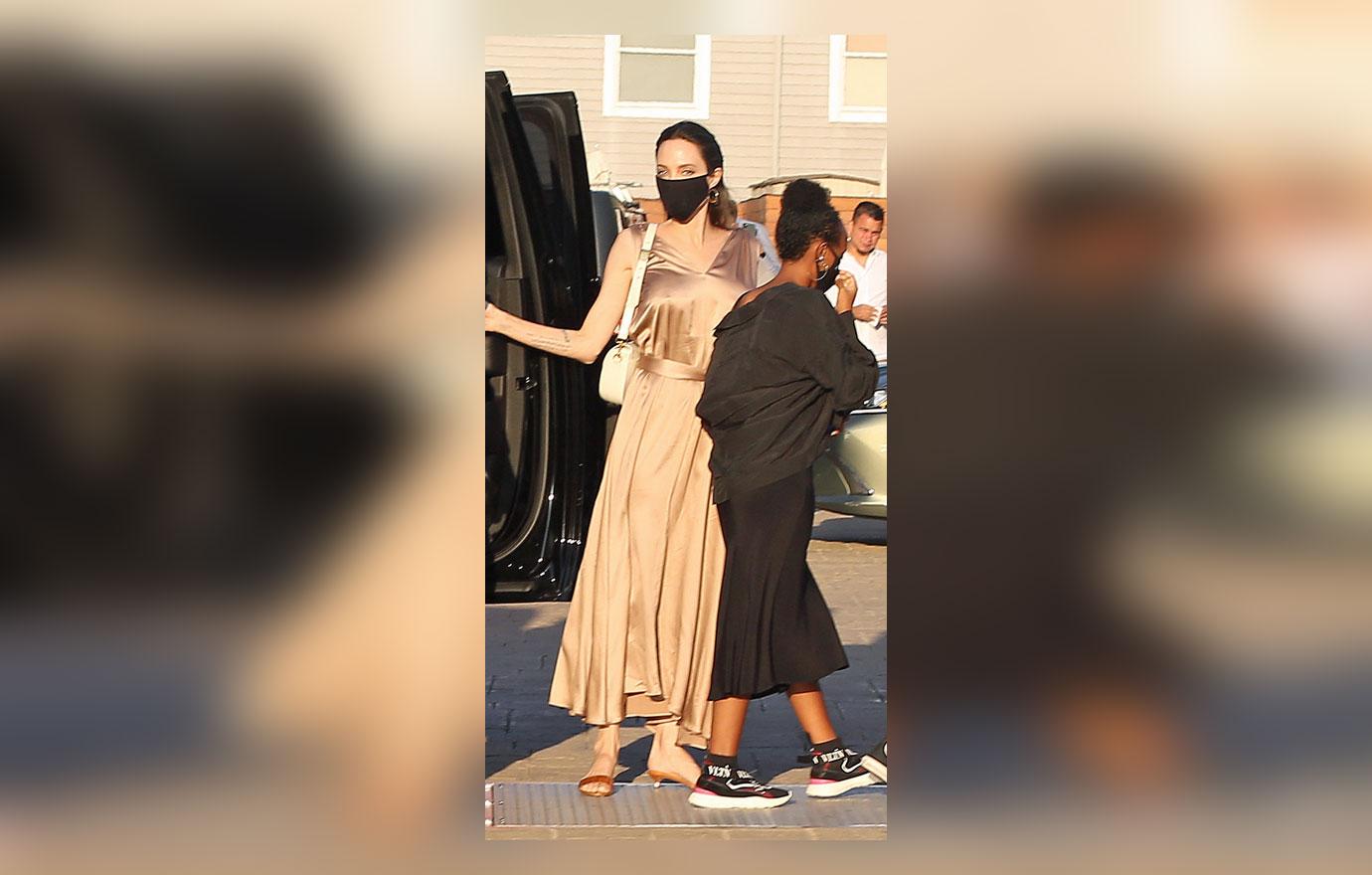 Despite the drama, Jolie seems to be enjoying spending time with her kids during quarantine.
Article continues below advertisement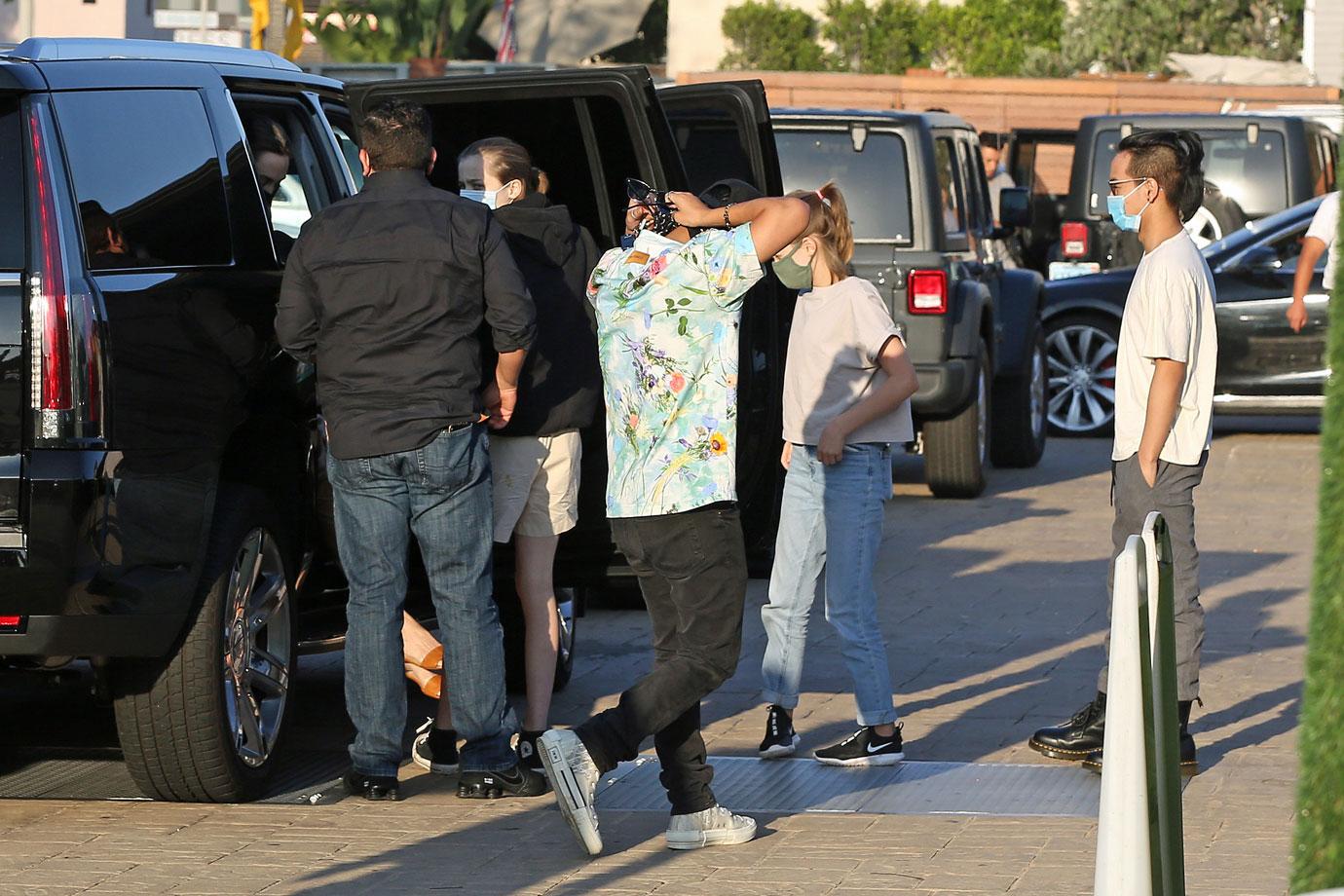 "Well, we're all there. So, all six kids, my oldest son's home from Korea," she said. "Lots of popcorn and just like really every family, we're just pajamas, robes, snacks."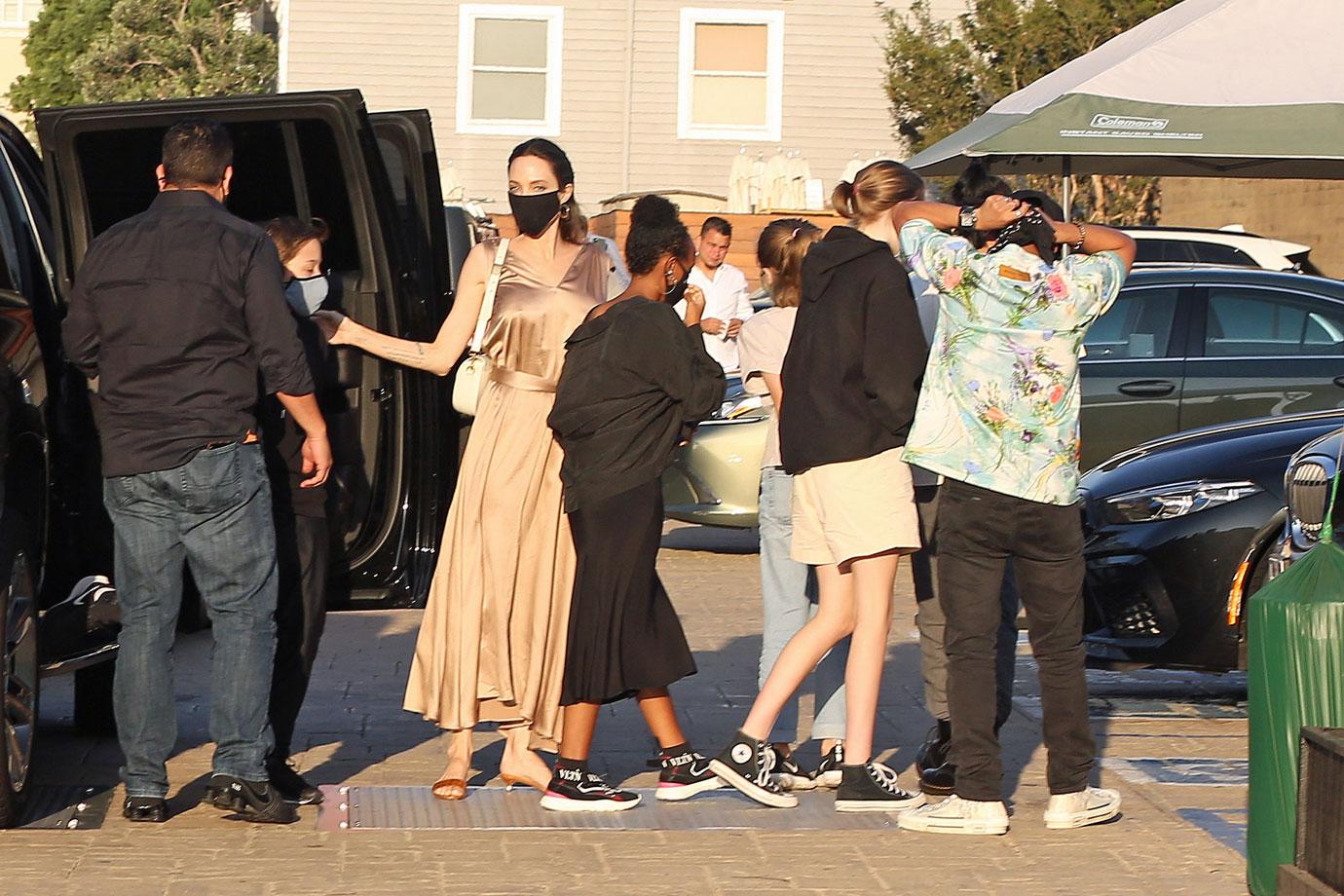 The mom of six also noted how she hasn't been able to get much work done with her kiddos and pets running around the house. "I've been on high-level meetings where there's dogs and balls and kids and things," the Oscar winner said. "You kind of just enjoy being human with everybody else and laughing through it."
Article continues below advertisement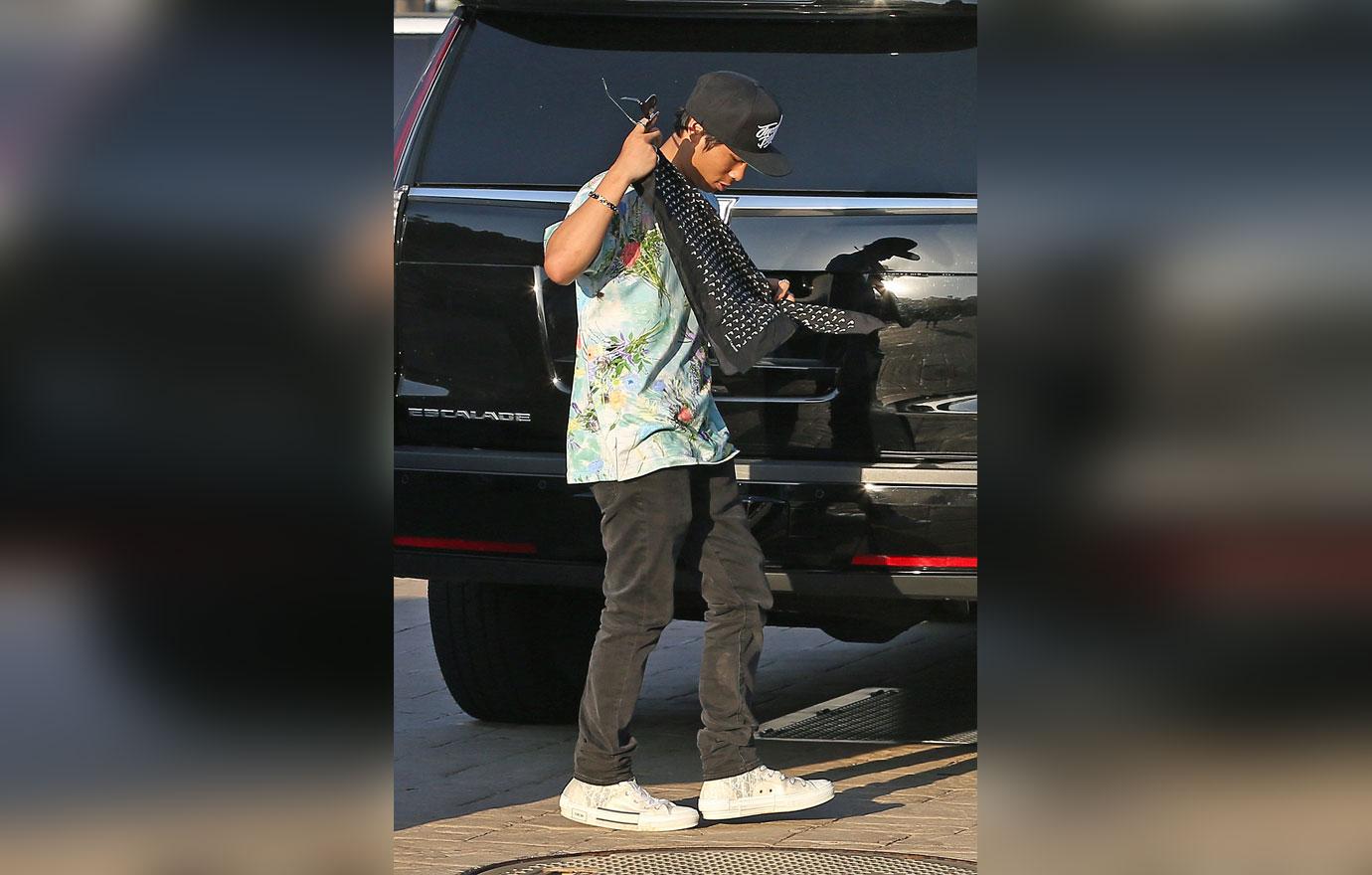 Jolie is constantly gushing over her children in interviews.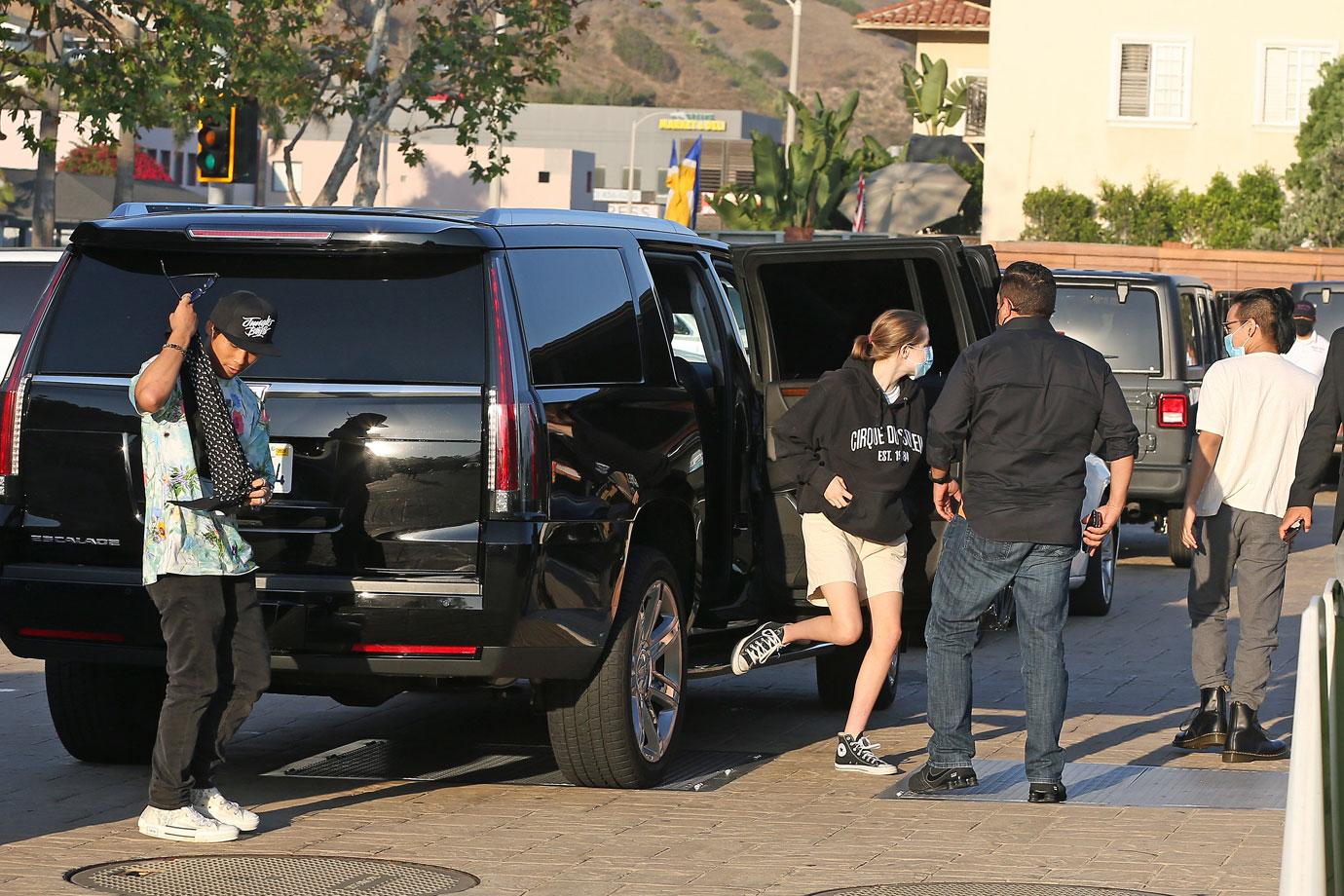 For now, only time will tell what happens next with the Jolie-Pitt crew.