PHOTOS
'Bachelor' Alum Lesley Murphy Shares Photo Of Chest Post-Double Mastectomy – Is She Recovering OK?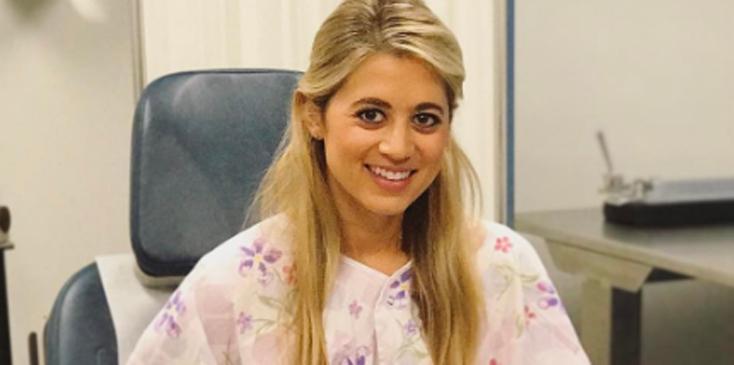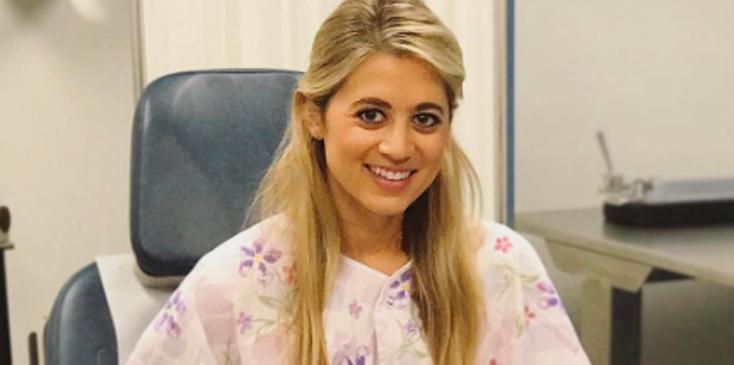 Bachelor alum, Lesley Murphy is healing well after undergoing a preventative double mastectomy on April 11th -- she's even showing off her brave battle scars. The former Bachelor star, who fought for Sean Lowe's heart on season 17 of the hit series, opened up about her brave surgery last week, when she took to her Instagram to explain her decision to remove both of her breasts after testing positive for the BRCA 2 gene mutation, which greatly increases the chance of developing breast cancer.
Article continues below advertisement
After sharing a picture to her Instagram with her long blond locks cascading over her chest – Lesley posed with an unbuttoned shirt for a picture showcasing her now breastless chest – the Arkansas travel blogger explained that she was in good spirits one-week post-op.
"Today was a good day," she captioned a picture of her smiling at the doctor's office. "I put on make-up and pants for my doc appt. Make-up and pants! And shoes! I actually left the house for the first time since surgery. I didn't even have to wear the dreaded pink cape for very long today either. They are always used on patient's so doctors can have easy access to check their handiwork. This one really wasn't so bad. It's very 2017 Hospital Spring Collection, if you will. Maybe just fringe the sleeves and boom. Coachella Weekend no. 2 outfit is done.
Article continues below advertisement
"Anywho, I was so excited to wake up today because I was getting 2 out of the 4 drains removed," she revealed. "I wish everyone could know what that before-and-after felt like. Beforehand, 4 drains made my chest feel so tight. It hurt like hell to laugh and to cry. To cough and to sneeze. All of these common occurrences reminded ever fiber in my body of the recent trauma it just experienced. Now with 2 drains out, so much weigh feels lifted from my chest. I can breathe a bit deeper and sit up faster. I can't wait until next week when the final two come out, even though it truly felt like snakes were slithering through my body as the doctor pulled at them this morning. BLAH. Gives me chills just thinking about it. Check my Insta story for more explanation."
"As always, I love you guys," she continued. "I read every heart felt comment and truly feel the love of this incredible support system. I'm amazed by all the stories told in comments, emails and DMs. Young, old, sad, happy, preventative, or a fight of a lifetime. Each one is inspiring, so thanks for telling your story and being so open and vulnerable here with me. Together we are creating so much awareness for early detection, screenings, gene mutations and how to work with the options we have. Thank you, thank you, thank you."
What do you think of Lesley's decision to undergo a double mastectomy? Sound off in the comments!