PHOTOS
Slam Dunk! Basketball Wives Wouldn't Be The Same Without These 6 Eccentric Women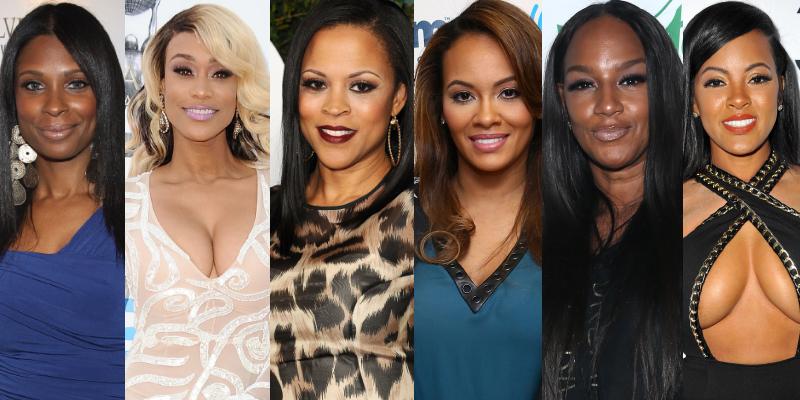 You may be watching every episode of VH1's Basketball Wives, but you probably have no clue what the show's cast members are like when the cameras aren't rolling. The reality series chronicles the lives of a group of gorgeous and powerful women who are (former or current) girlfriends, fiancées, and wives of some of the biggest basketball stars in NBA history.
More: Shaunie O'Neal Reveals Who Is Returning To 'Basketball Wives LA'
Article continues below advertisement
Famed for its explosive episodes and intriguing cliffhangers, Basketball Wives currently features six cast members: Shaunie O'Neal, AKA the boss and veteran, who is also the creator and executive producer of the VH1 show; Evelyn Lozara, Tami Roman, Jennifer Williams, Jackie Christie, and Malaysia Pargo. Time and time again, this reality series has offered a stark contrast of heart-wrenching and hilarious scenes, a few of which went on to become some of the most iconic moments in reality TV history. Basketball Wives strives to illuminate the marital problems and bring light to infidelity in relationships (and since we're talking about basketball players, the problem of cheating became a core theme of the reality show).
More: Malaysia Pargo Tells All About Basketball Wives Season 7
The Basketball Wives cast members have broken through the shadow of their famous NBA beaus and built their own businesses, companies, and charities from scratch. Yes, these six ladies are best known for their sharp tongues, bossy attitude, and somewhat outlandish behavior on Basketball Wives, but what are their stories? What are the Basketball Wives cast members like in real life and what have they been through? OK! Magazine takes you behind-the-scenes of the popular reality show to explore everything you need to know about these remarkable women.
Shaunie O'Neal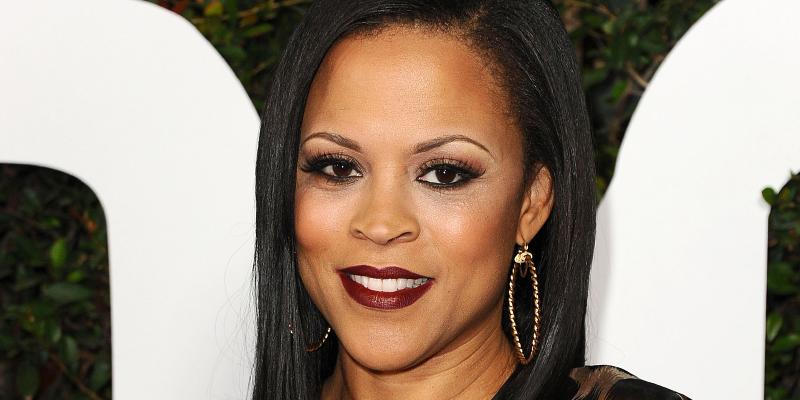 Born: November 27, 1974, Wichita Falls, Texas.
Facts: Shaunie O'Neal also has a son, Myles, who was born prior to her relationship with Shaquille. Shaunie serves as the Creator and Executive Producer of Basketball Wives. In 2013, Shaunie teamed up with LL Cool J's wife Simone to launch a line of fine jewelry called Forever Shaunie. She is also starring in Shaunie's Home Court, a reality show that follows the lives of her five children and family. Shaunie's net worth is estimated at $35 million. Shaunie managed to steer away from her famous ex-husband's shadow to become a successful television personality and entrepreneur.
Article continues below advertisement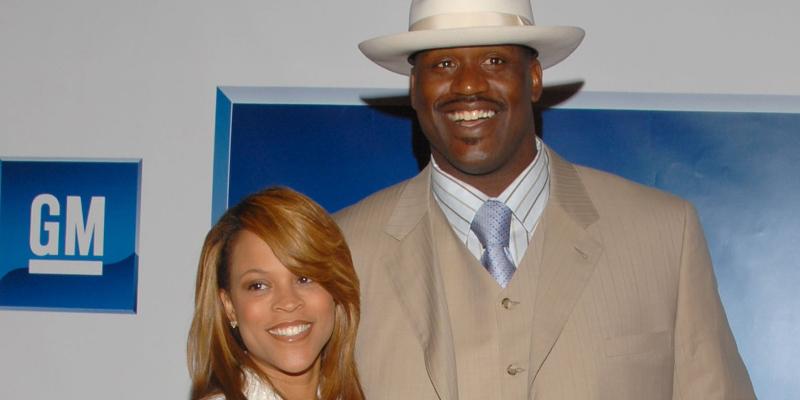 Marriage: Shaunie O'Neal was married to one of the world's most famous basketball players of all time, Shaquille O'Neal, from 2002 to 2011.
Relationship troubles: Shaunie and Shaquille, who share four children together, filed for divorce in 2009 citing irreconcilable differences. However, the NBA legend later confessed that he had been unfaithful to Shaunie, which served as the catalyst for their breakup. Before her divorce from Shaq was finalized, Shaunie met Straight Outta Compton actor Marlon Yates. The duo dated for almost six years before calling it quits in 2016.
Article continues below advertisement
Feuds: Although Shaunie is not actually feuding with anyone (though she was enemies with former Basketball Wives cast member Brandi Maxiell), she is BFFs with Evelyn Lozada, who, in turn, has a beef with Jackie Christie. Overall, Shaunie is friendly toward other basketball wives, though she did fire a bunch of Basketball Wives LA cast members in 2016. Shaunie always does her best to maintain a neutral stance and not pick a side whenever there is a fight or feud between the show's cast members.
Article continues below advertisement
Evelyn Lozada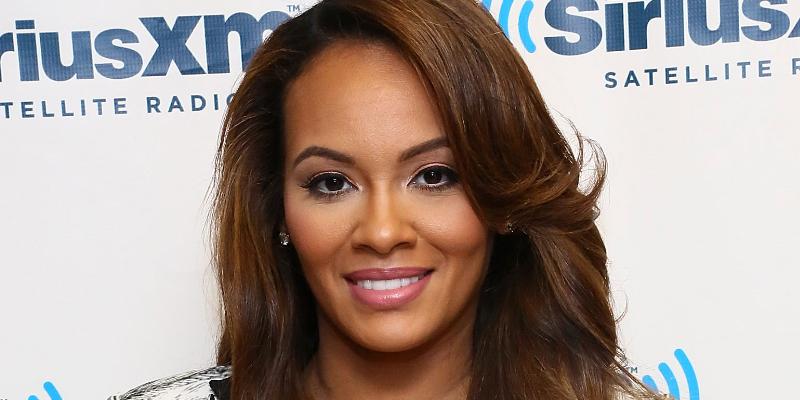 Born: December 10, 1975, Brooklyn, New York City, New York.
Facts: Evelyn, who was raised by her single mother, worked as a secretary and shoe boutique co-owner before she became a reality TV star. Evelyn had her own Basketball Wives spin-off called Eve and Ocho, which never aired. The show would have explored the relationship between Evelyn and Chad, whose birth name was Chad Ochocinco. Evelyn is also popular for her highly-publicized struggle with fertility. In 2016, the Basketball Wives cast member underwent IVF treatment.
Article continues below advertisement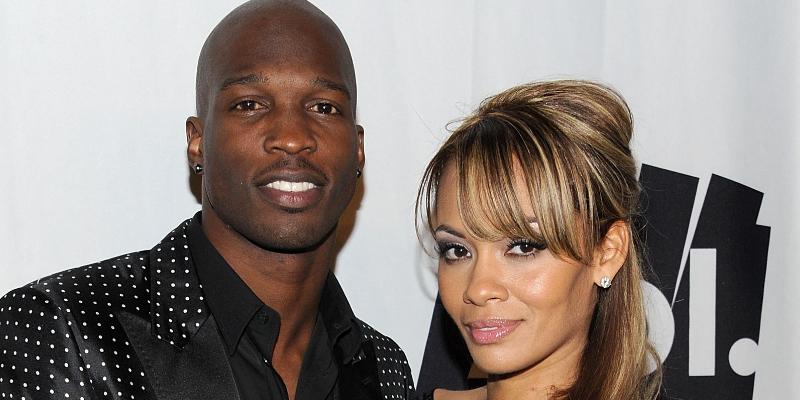 Marriage: Evelyn was briefly married to former NFL wide receiver Chad Johnson. Although the two dated for about two years before tying the knot on July 4, 2012, their short-lived marriage fell apart a month later, on August 11, 2012, when Chad was arrested on a charge of domestic battery. The domestic violence incident prompted Evelyn to file for divorce just three days later, claiming that their was marriage was "irretrievably broken."
Relationship troubles: Evelyn was also engaged to NBA player Antoine Walker for more than a decade, which made her eligible to star in Basketball Wives. The duo were together from 1998 to 2008. In 2013, baseball player Carl Crawford proposed to Evelyn, but they called off their engagement four years later. Carl and Evelyn share one child together, son Carl Leo, born in March 2014. Evelyn also has daughter Shaneice from a previous relationship.
Article continues below advertisement
Feuds: Shaunie O'Neal and Evelyn Lozada are oftentimes called partners in crime, as the two cast members are besties both on—and off—camera. Evelyn has a long-running feud with Tami Roman, and the tensions have been running high between her and Jackie Christie.
Article continues below advertisement
Tami Roman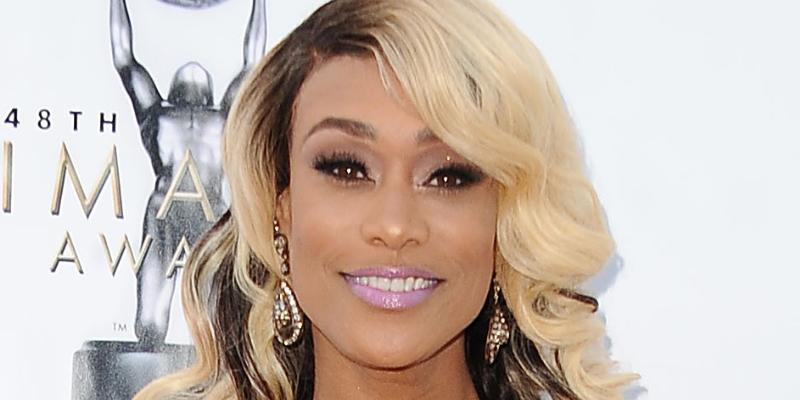 Born: April 17, 1970, Mount Vernon, New York (birth name: Tamisha Akbar).
Facts: Tami has starred in more reality TV shows and films than all of her Basketball Wives co-stars combined. Tami has been through three miscarriages. During the second season of MTV's hit reality show The Real World in 1993, Tami became the first woman to have an abortion on reality TV. Tami is also known for her roles in TV series Moonlight (2007) and film The Last Stand (2006).
Article continues below advertisement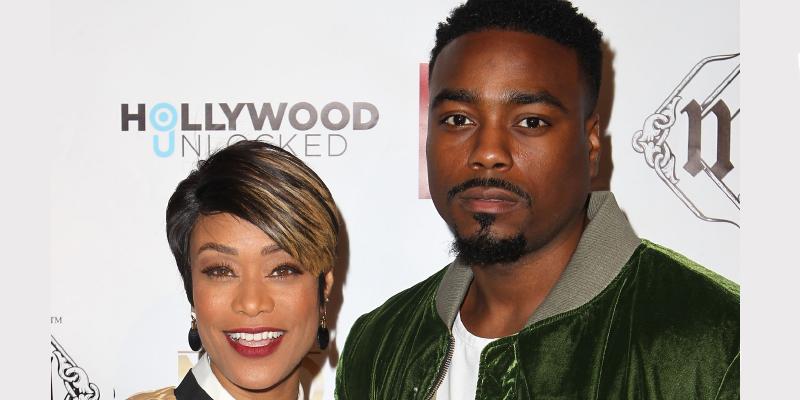 Marriage: Tami Roman was married to NBA star Kenny Anderson from 1994 to 2001. The duo share two children together, Jazz and Lyric.
Relationship troubles: In 2015, Tami met Reggie Youngblood, former NFL player and successful entrepreneur, and the two have been dating ever since. In July 2015, Tami suffered a miscarriage when she was 10 weeks pregnant with Reggie's child. Earlier that year, Reggie and Tami appeared during the third season of Marriage Boot Camp: Reality Stars.
Article continues below advertisement
Feuds: Tami is an old-time nemesis of Basketball Wives co-star Evelyn Lozada. Their feud escalated tensions between Evelyn and Jackie Christie.
Article continues below advertisement
Jennifer Williams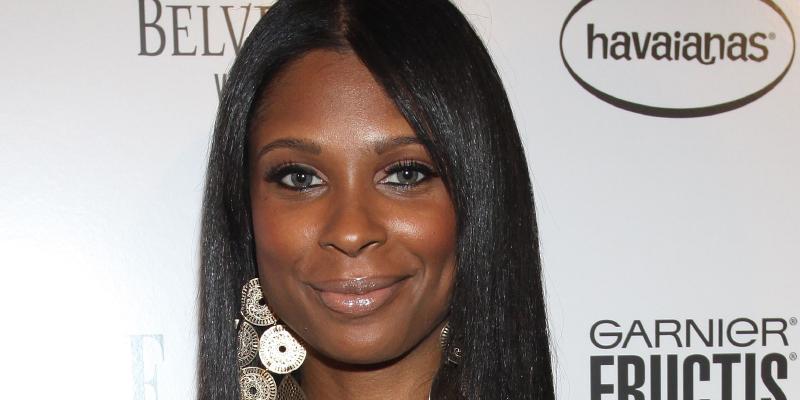 Born: September 17, 1974 in Orange, New Jersey.
Facts: Jennifer, who graduated from the University of Maryland with a degree in political science, is the CEO of Flirty Girl Fitness and the founder of Lucid Cosmetics. The Real Housewives Of Atlanta's NeNe Leakes asked Jennifer to become one of her bridesmaids at her lavish wedding in 2013. Jennifer is a charitable person and even founded Project Save the World to support several important causes. Jennifer's net worth is estimated at $25 million.
Article continues below advertisement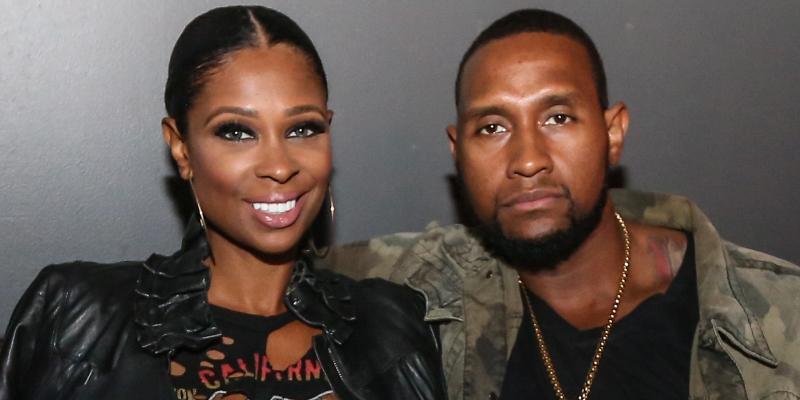 Marriage: Jennifer Williams met her future husband, NBA star Eric Williams, in 2000. The lovebirds got married in 2007, but things didn't work out between the two, so they got divorced three years later. Jennifer and Eric had no kids together.
Relationship troubles: In 2013, Jennifer began dating Cisco Rosado. The couple called it quits in 2014. A few years later, Jennifer met actor Tim Norman, who turned out to be an abusive and jealous boyfriend. The two broke up in September 2017, but Jennifer confessed that her ex-boyfriend kept bothering her. In January 2018, Jennifer asked the court to issue a domestic violence restraining order against Tim. Jennifer's legal documents showed abusive and threatening text messages she had received from Tim at a Drake concert in 2016.
Article continues below advertisement
Feuds: Jennifer had several fights with fellow Basketball Wives star Evelyn Lozada, but it would be a stretch to say that the two are feuding.
Article continues below advertisement
Jackie Christie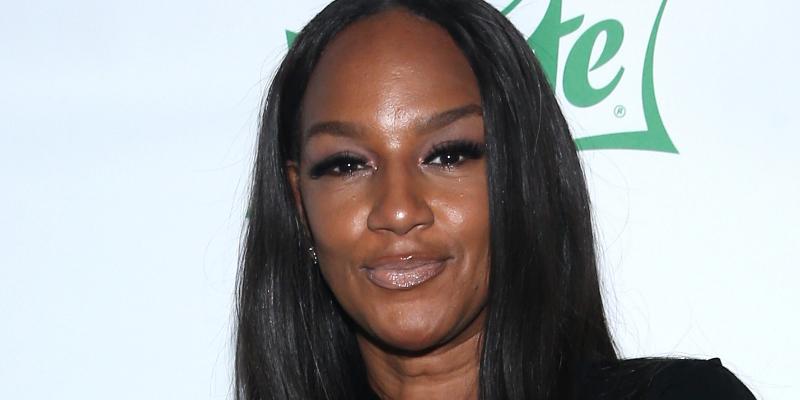 Born: July 7, 1969, Seattle, Washington.
Facts: Besides being a reality TV star, Jackie is also a fashion designer and philanthropist. She founded two companies, music label Jean Rah Fya Records (producing such artists as Bobby Tinsley and Chani), and entertainment firm BSM Media. She also owns fashion line called Slayed by Jackie Christie. On top of her business ventures and philanthropist efforts, Jackie is also an author who has written six books, including Sexual Relations, In The Land of Sex & Money, and Proud To Be A Colored Girl. On Basketball Wives, Jackie is best known for her frequent meltdowns and somewhat outlandish behavior.
Article continues below advertisement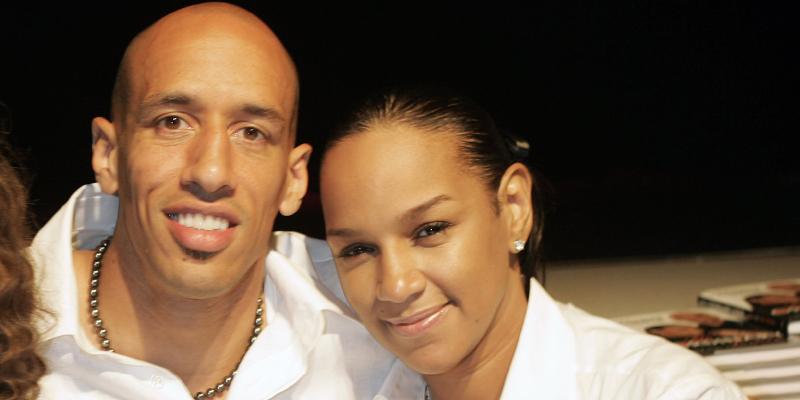 Marriage: Jackie Christie has been married to former basketball player, Doug Christie, for more than two decades. Jackie and Doug got married back in 1996, and continue to renew their wedding vows every anniversary. The duo share two children together, daughter Chantel and son Douglas Jr. Jackie. The Basketball Wives star, whom VH1 invited to star on the show in 2011, also has daughter Takari from her previous relationship.
Relationship troubles: Jackie and the retired Lakers star got their own reality series called The Christies Committed, which aired on BET in 2006. The reality show focused on Jackie and Doug's everyday life and marital struggles. The fact that their marriage has been going strong for more than two decades is so phenomenal—and dare we say, unusual, for marriage with a pro athlete—that The New York Times even dedicated an article to Doug's faithfulness to Jackie.
Article continues below advertisement
Feuds: Although Jackie is trying to stay away from the drama, she had a rather prominent falling out with frenemy Evelyn Lozada.
Article continues below advertisement
Malaysia Pargo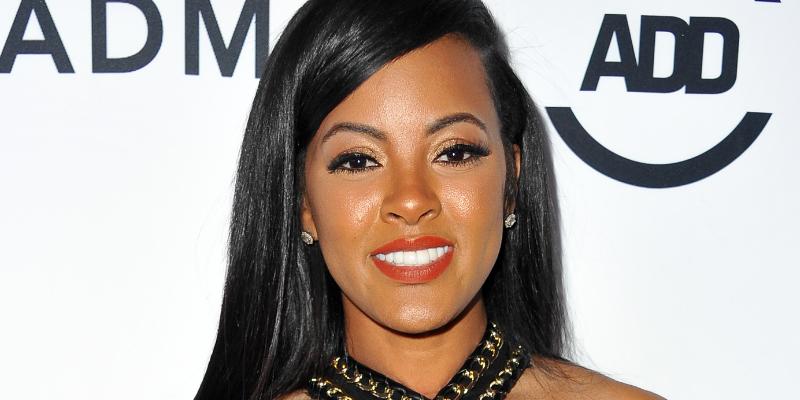 Born: August 12, 1980, Compton, California.
Facts: Malaysia's real first name is Laquisha. She owns two companies, Three Beats Jewelry and 3BeatsL. In 2015, Malaysia teamed up with Hedgecock Creed, company that manufactures furniture and bedding, to launch a line of affordable luxury bedding.
Article continues below advertisement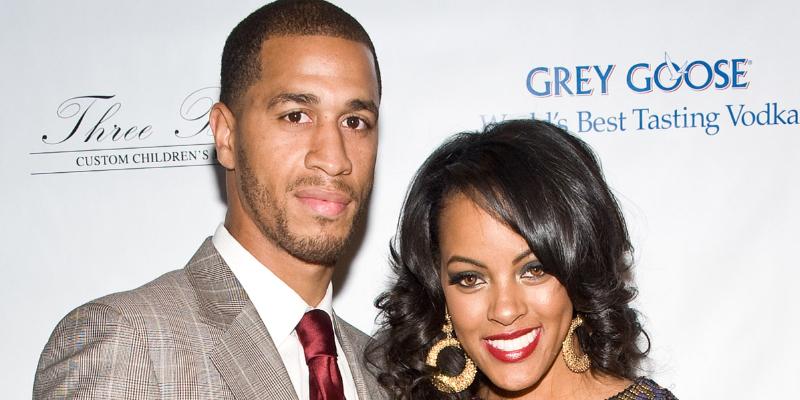 Marriage: Malaysia Pargo met her husband-to-be Jannero Pargo, a then-Lakers player, in 2002, and they tied the knot four years later, in 2006. Their marriage lasted for eight years, as the couple announced their split in 2014. Two years later, their divorce was finalized. Malaysia and Jannero share three children together (the two youngest are twins). Malaysia reportedly got half of her ex-husband's NBA pension and 50 percent of his NBA 401K savings plan (and also a 2015 Mercedes Benz G550) in the divorce.
Relationship troubles: In 2016, O.T. Genasis posted a series of Instagram photos with Malaysia, igniting dating rumors. During one of Basketball Wives episodes in May 2017, Malaysia revealed that she had broken up with the "CoCo" hitmaker.
Article continues below advertisement
Feuds: Malaysia, who formed a friendship with Basketball Wives co-star Jackie Christie, had a rivalry with former cast member Angel Brinks.