PHOTOS
Ben Affleck Appears Scruffy & Disheveled As He Returns To Work After Halloween Party Relapse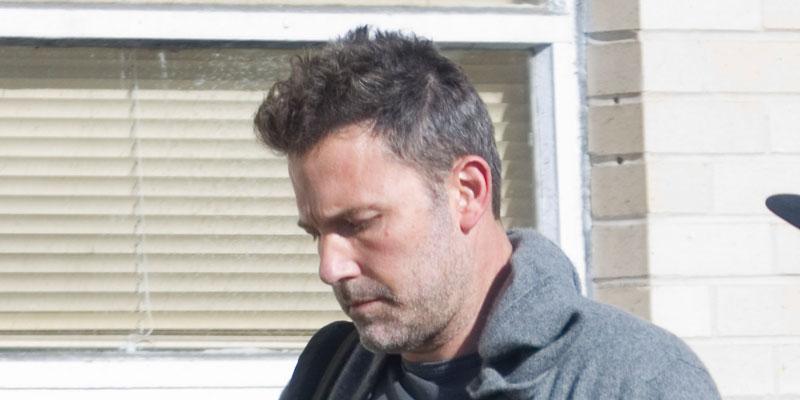 It's back to work for Ben Affleck. The Good Will Hunting actor was spotted in New Orleans on November 6, as he returned to work after he appeared drunk at a Halloween party on October 26. He had been sober for a year before the setback, and won't let the incident derail him.
Article continues below advertisement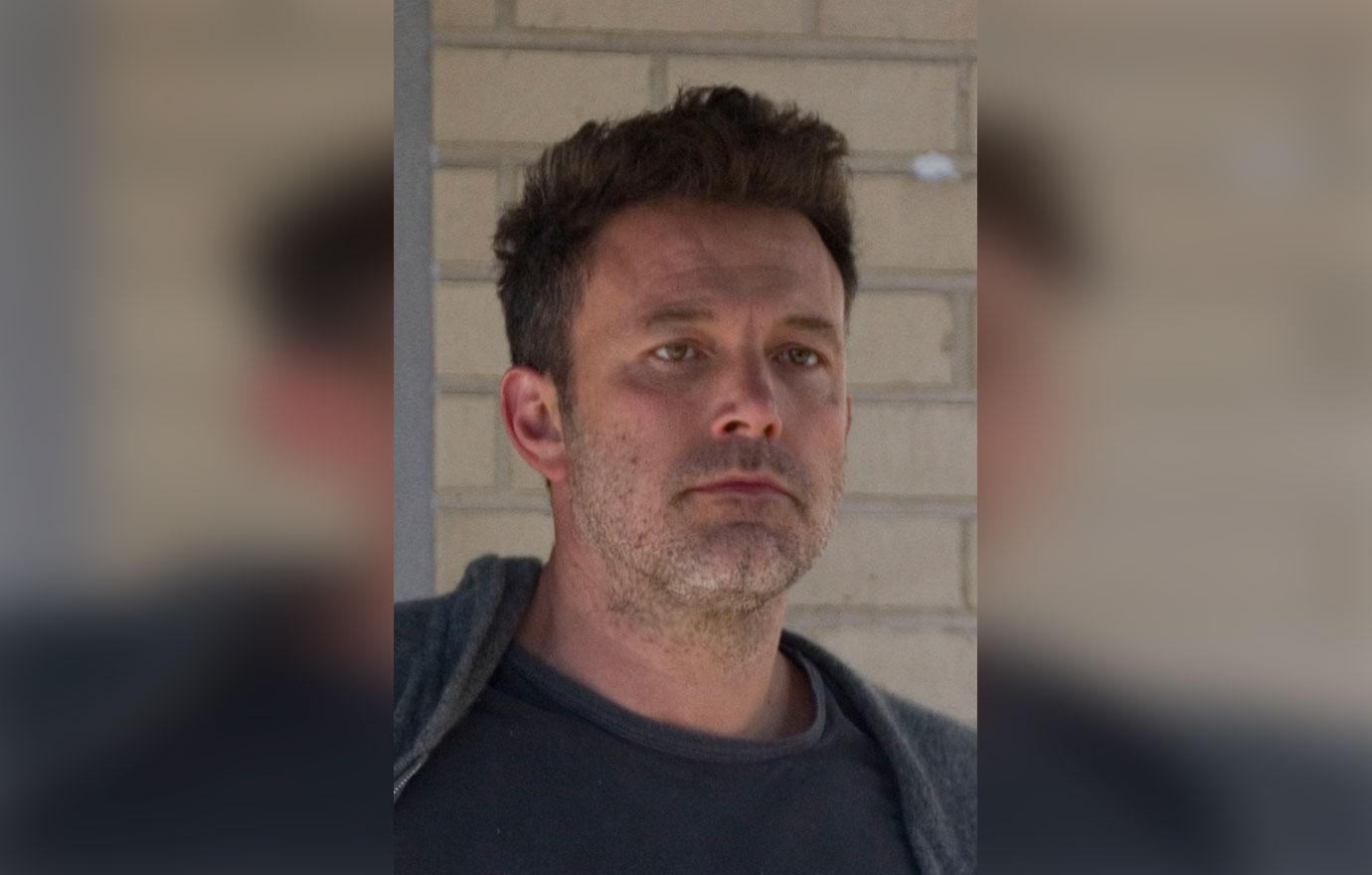 The Shakespeare In Love actor wore a stained t-shirt, sweatpants, and untied shoes. His hair appeared messy, and he held an iced coffee and a Coke Zero. Ben, 47, also took a moment to smoke a cigarette.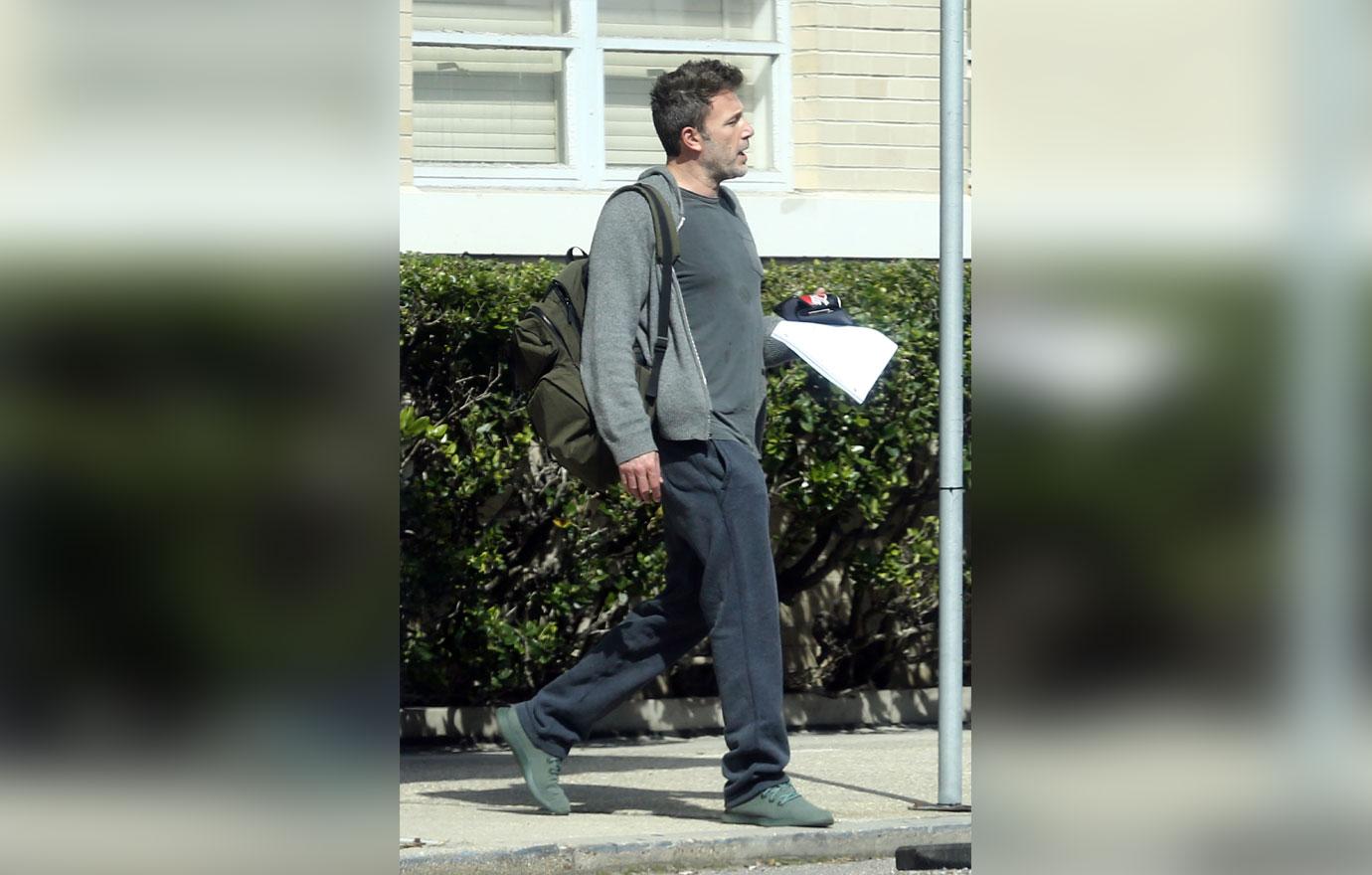 On October 26, a video emerged that appeared to show Ben drunk at the UNICEF Masquerade Ball in West Hollywood. As the Argo actor left the venue, he appeared to struggle as he walked, and grabbed onto a parked SUV to steady himself. Ben almost fell before catching himself and held onto the vehicle.
Article continues below advertisement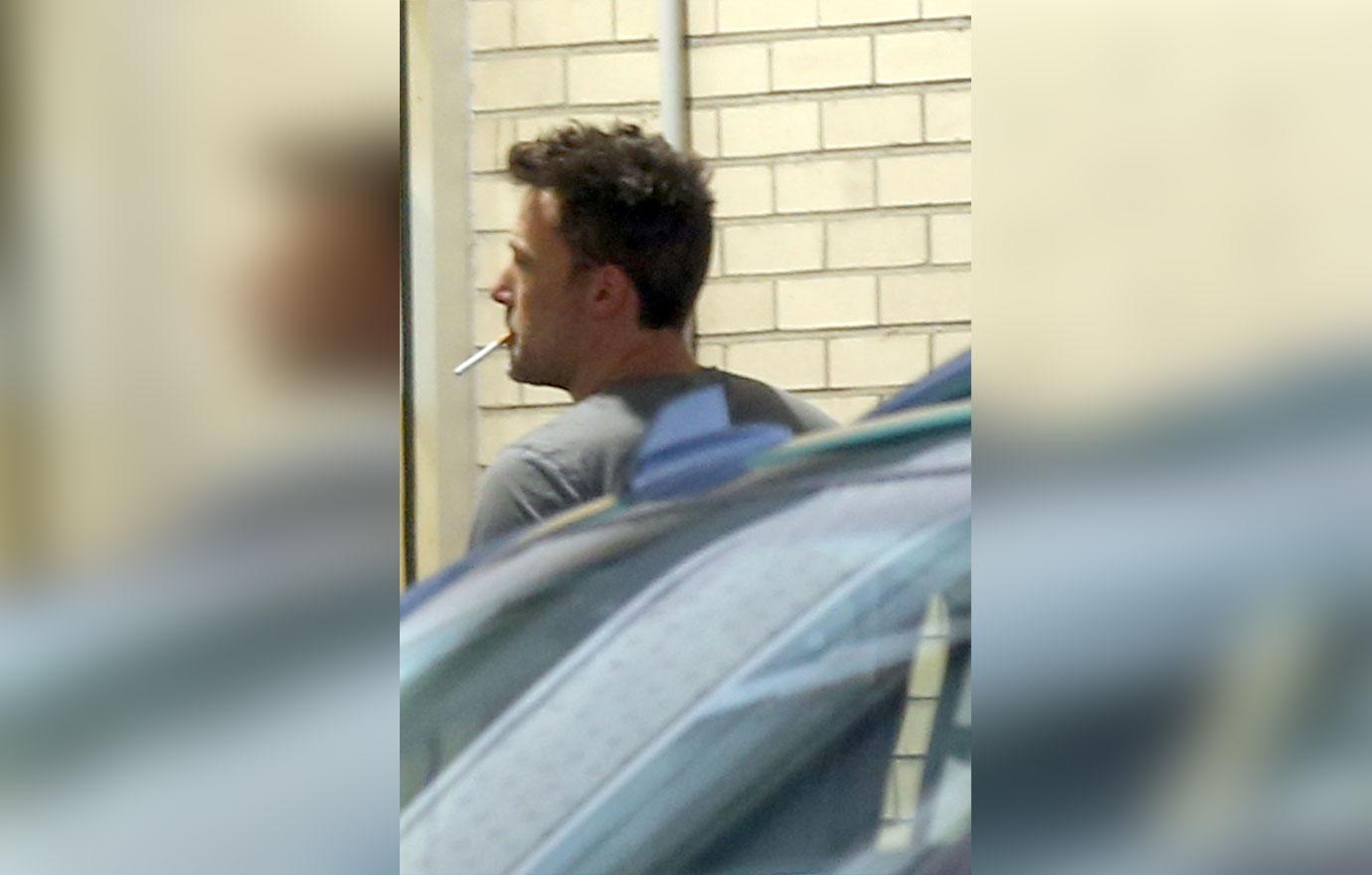 At the time, an eyewitness revealed to RadarOnline.com that he was "downing clear drinks, like either vodka or tequila" at the masquerade ball. "You could tell he was so out of it," the party guest told the outlet. "He was clearly plastered."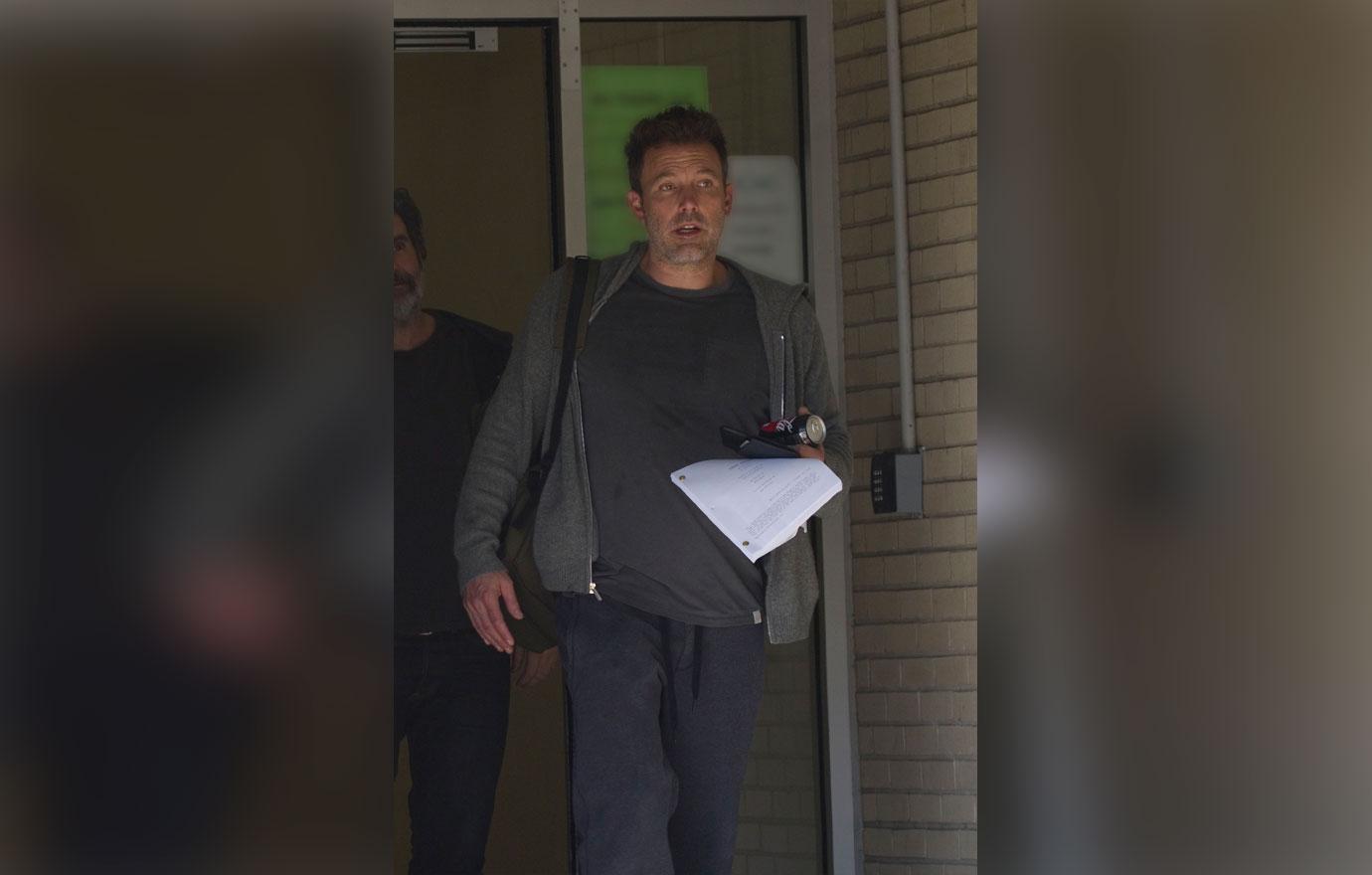 This incident happened shortly after Ben revealed he had been in recovery for over a year. He celebrated one year of sobriety in August. He also said that he was making a donation to the addiction foundation Midnight Mile in an effort to help others.
Article continues below advertisement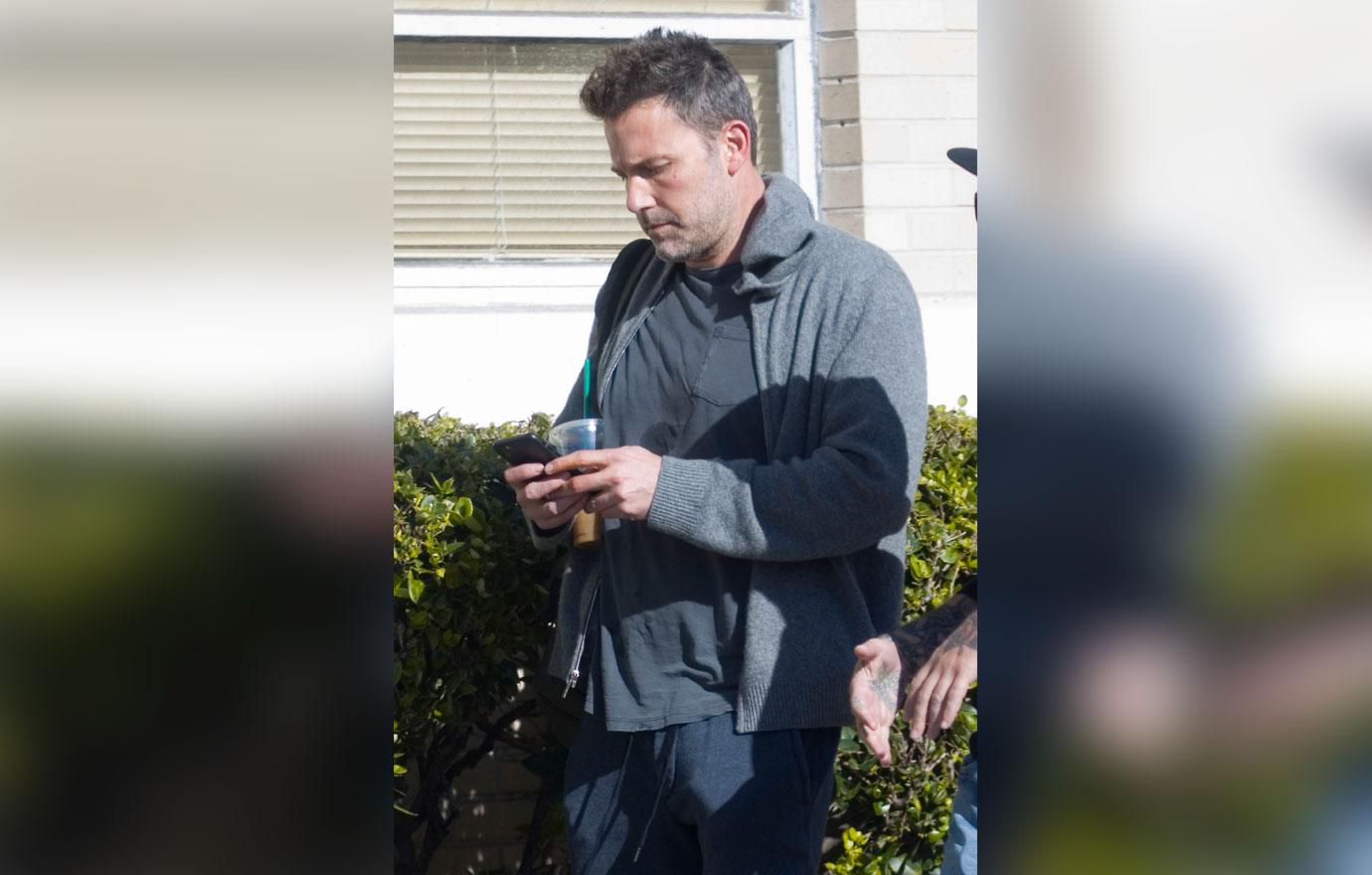 After the incident, Ben's rep said in a statement, "Sobriety is difficult and elusive for everyone struggling with addiction. Ben has acknowledged he's going to slip up from time to time. It was never as if this was simply behind him."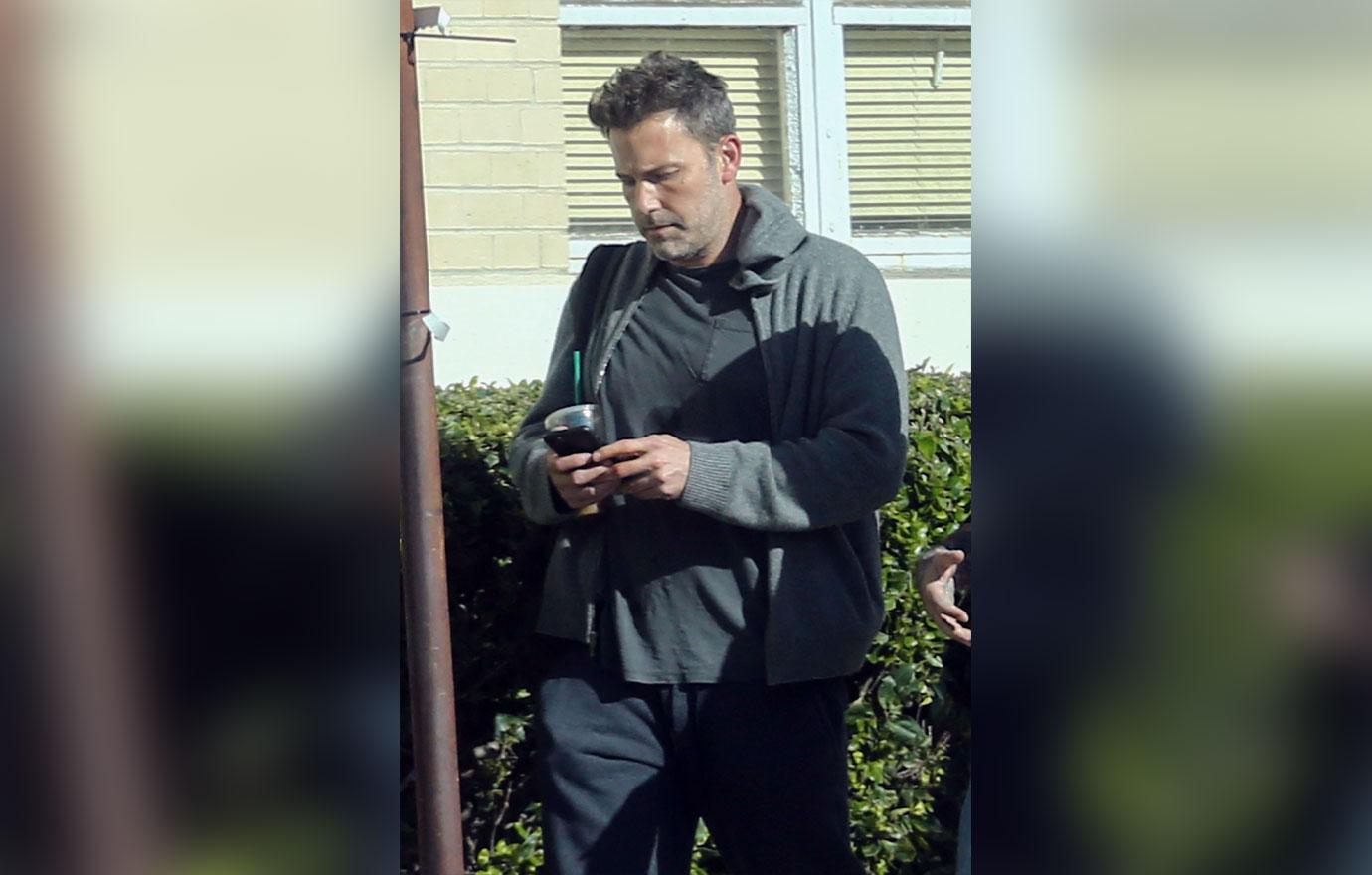 Two days after the setback, Ben leaned on his ex-wife Jennifer Garner and their three kids for support. He spoke to the press in front of the 13 Going On 30 star's house, and revealed that he is going to work harder at maintaining his sobriety. "Well, you know, it happens. It's a slip, but I'm not going to let it derail me," the father of three said on October 28.
Article continues below advertisement