PHOTOS
Best Celebrity Instagrams Of The Week: Demi Lovato Hangs With Fifth Harmony, Danity Kane Film Reality Show and More!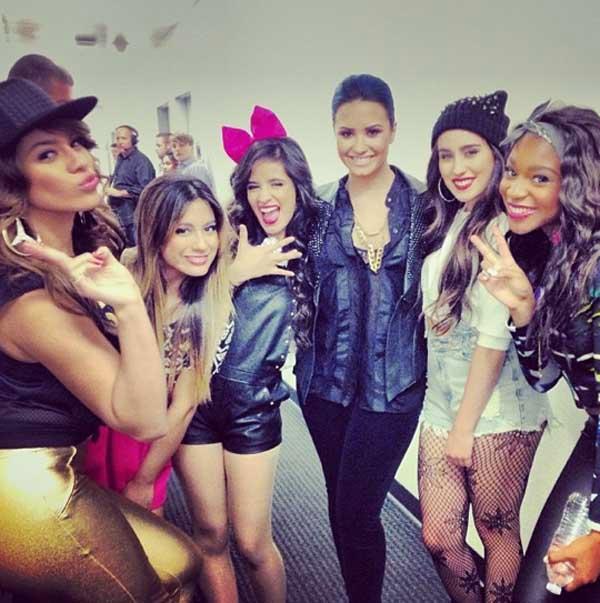 Article continues below advertisement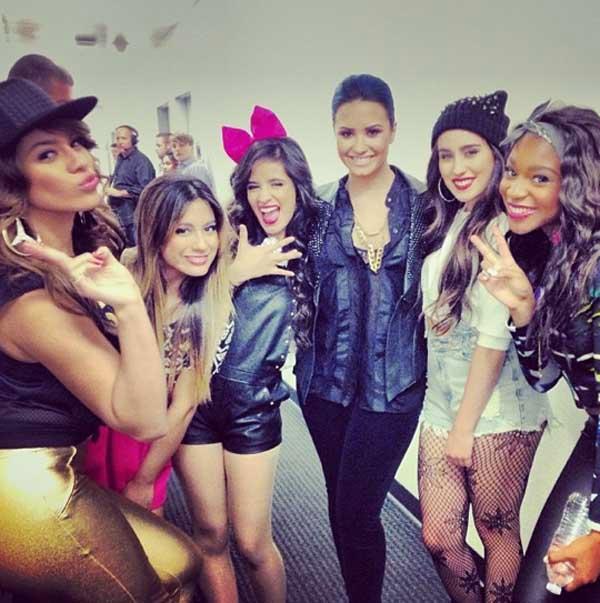 Demi Lovato had special guests by her side at The X-Factor as the gorgeous ladies of Fifth Harmony performed!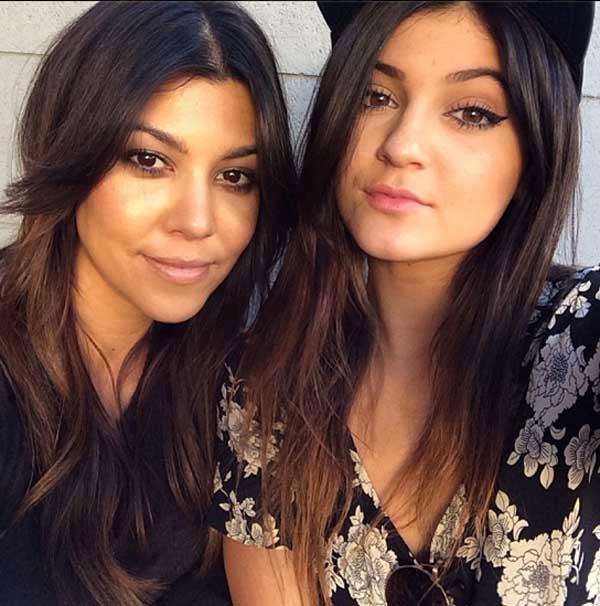 Kourtney Kardashian and Kylie Jenner coyly grinned for the camera while on a quick photo break from their latest sister outing. Beauty sure does run in the family, huh?
Article continues below advertisement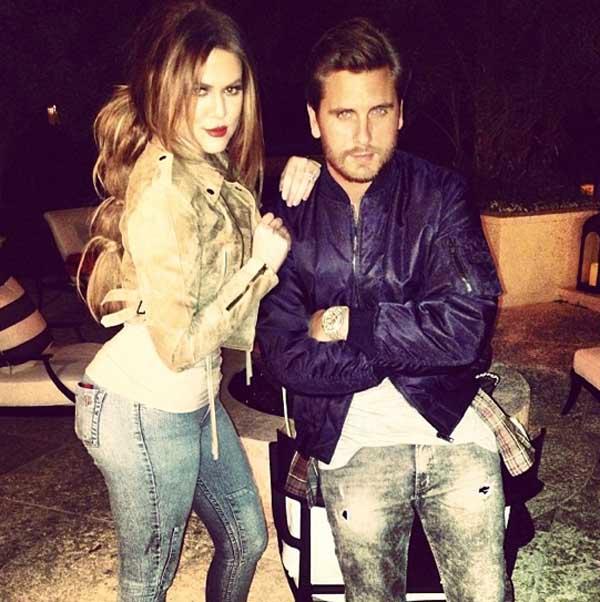 In more Kardashian news, Khloe cozied up to Scott Disick while having a night of fun with family and friends. We don't know what the event was, but a mechanical bull and bounce house were present so how could you not have a good time?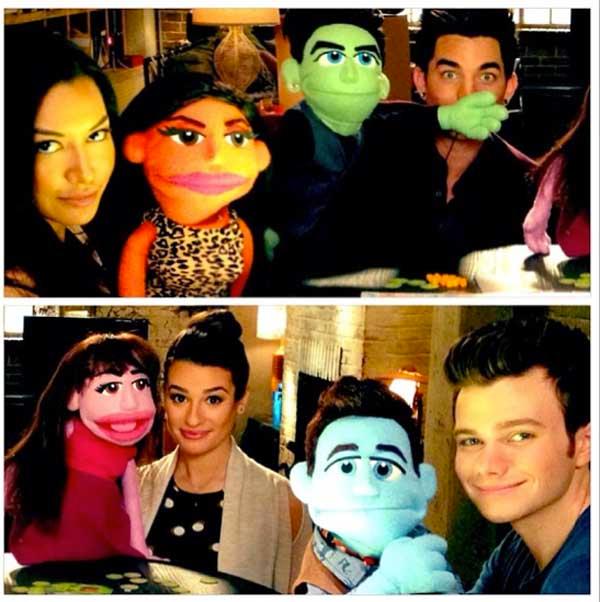 We're seeing double! Naya Rivera, Adam Lambert, Lea Michele and Chris Colfer got goofy on set while showing off their puppet mini-mes.
Article continues below advertisement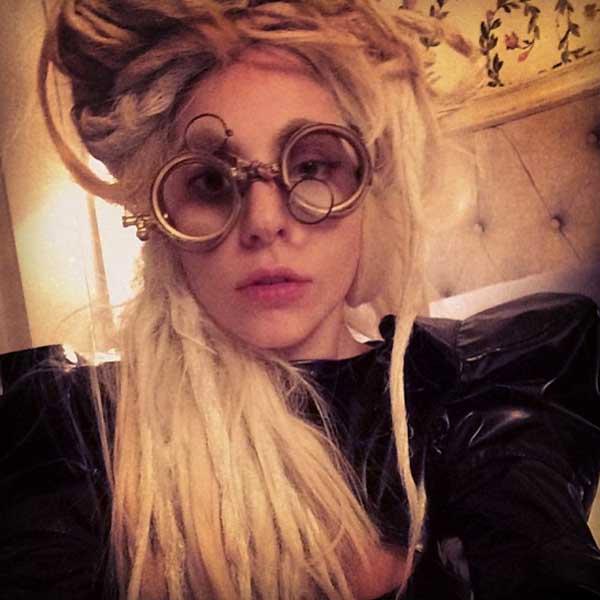 Welcome back Lady Gaga! The mother monster returned to Instagram after three weeks of absence for a wild snapshot featuring a pair of monocles and bold blonde updo.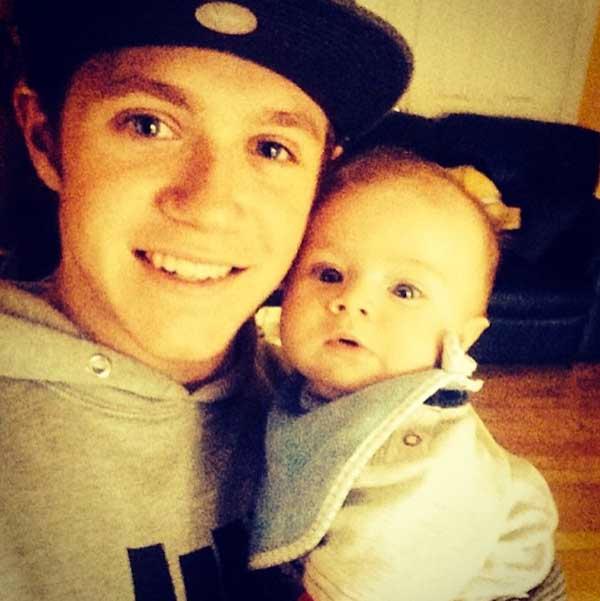 Niall Horan has some tough competition as his nephew has officially stolen the photo! Seriously, how cute is baby Theo? We just want to pinch those little cheeks!
Article continues below advertisement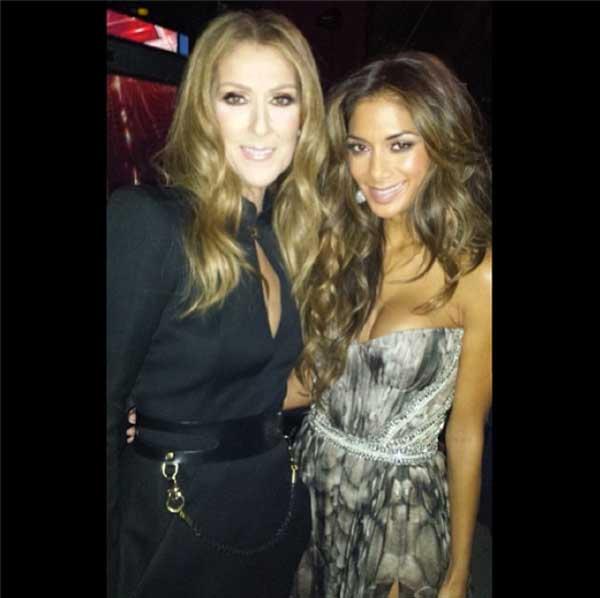 According to Nicole Scherzinger, even celebrities get starstruck! "Such an honour to meet Celine Dion! She was just as beautiful in person as her #EPIC voice she 'Loved me back to life,' the singer gushed.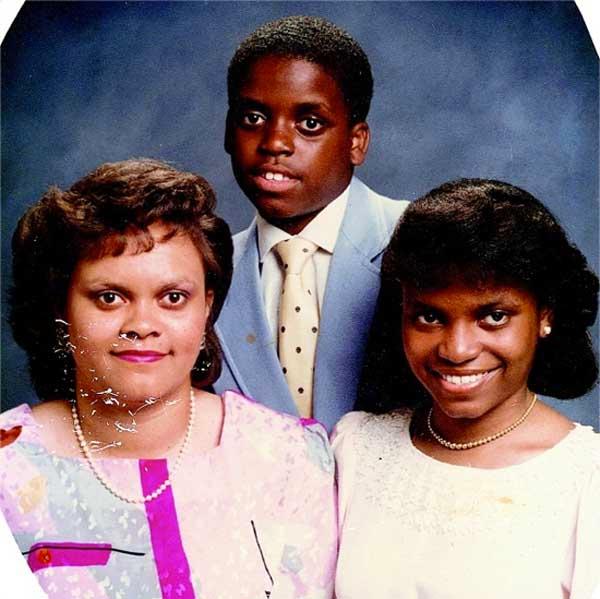 Do you recognize the superstar singer in this #ThrowbackThursday? We'll give you a hint, he's a mentor on The Voice. Thanks for sharing this old school pic CeeLo!
Article continues below advertisement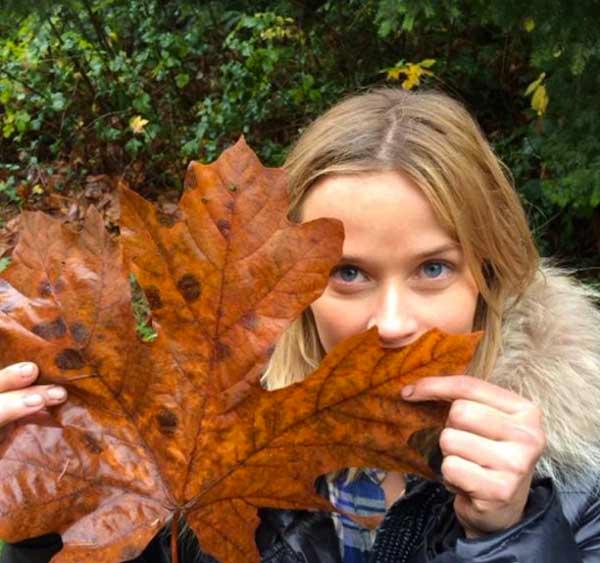 While filming her new flick, Wild, Reese Witherspoon stumbled upon one of natures beauties and it's officially the biggest leaf we've ever seen!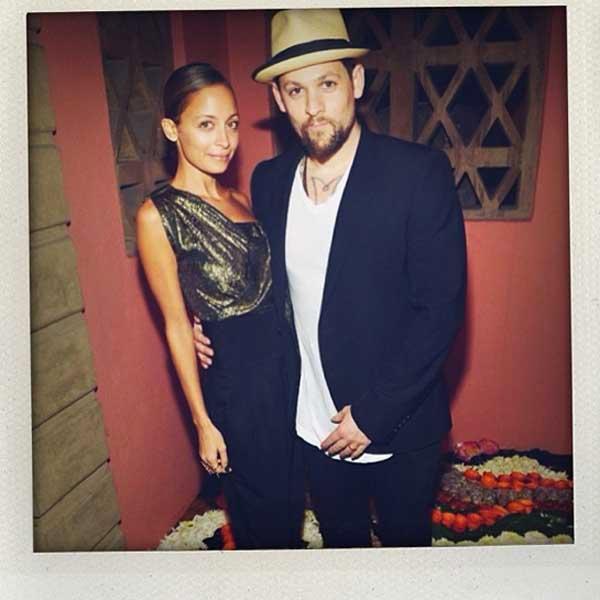 Nicole Richie and Joel Madden looked hot from head-to-toe before heading out for a kid-free night on the town!
Article continues below advertisement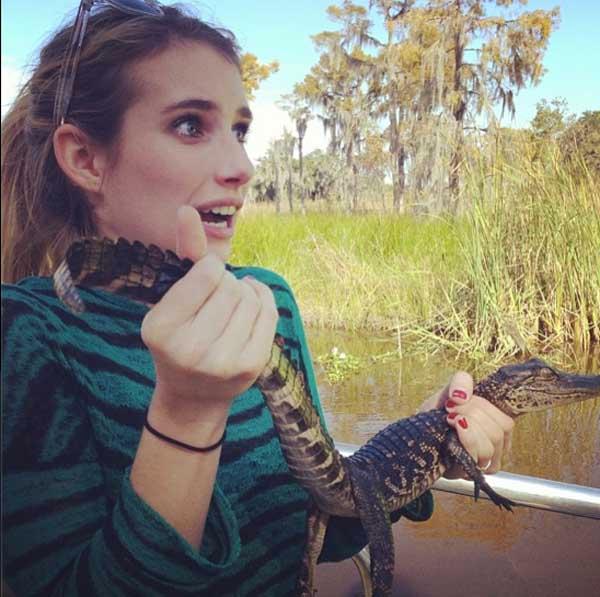 Emma Roberts met a new friend while out on a swamp tour, and even though the actress said she was "terrified" it made for one awesome photo!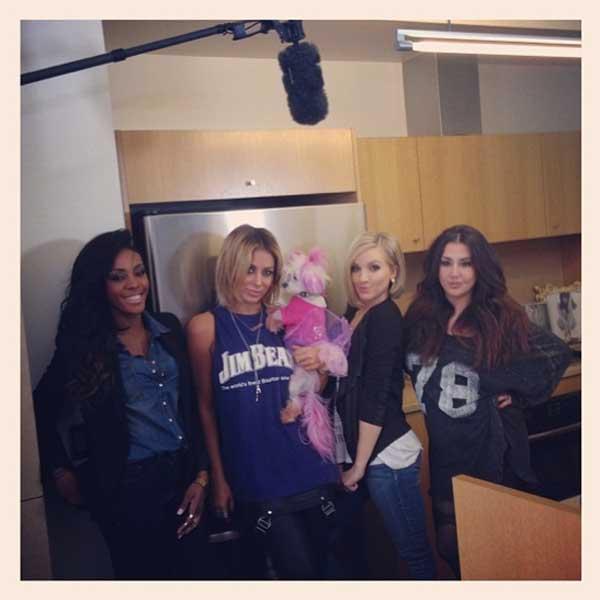 "Tag team back again. Filming with my sisters. @danitykane," Aubrey O'Day noted. Will you tune into their new reality show?
Article continues below advertisement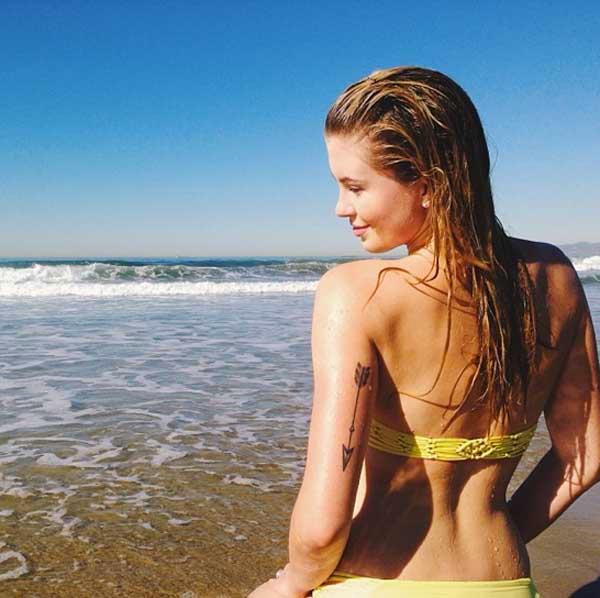 Ireland Baldwin enjoyed the beautiful California weather with a day at the beach. We also can't forget to mention how cute her yellow polka dot bikini is!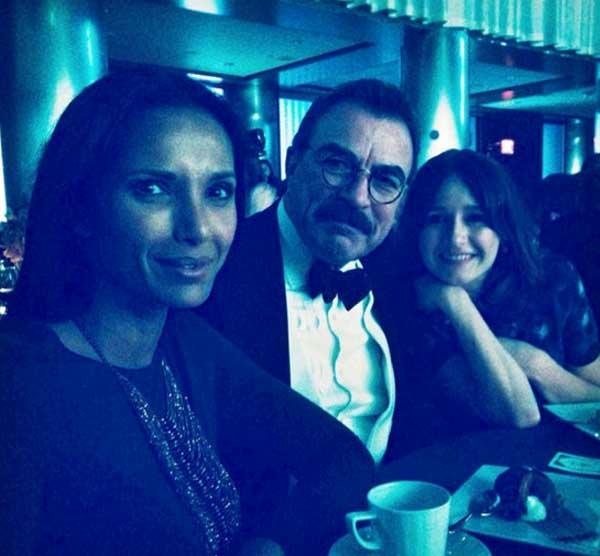 It was a star-studded evening at the Moves Power Women event where celebs like Padma Lakshmi, Tom Sellek and Emily Mortimer mingled. What a powerful room!
Article continues below advertisement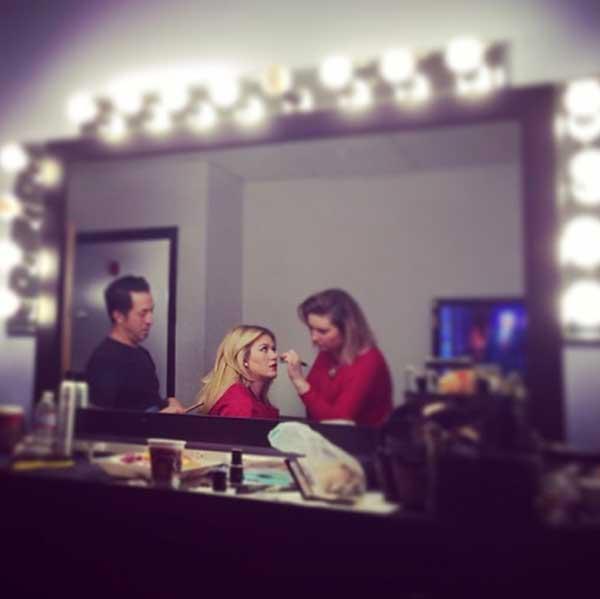 Kelly Clarkson was #wrappedinred while appearing on The Tonight Show with Jay Leno. Did you catch her appearance? The popstar may have hinted that she is pregnant!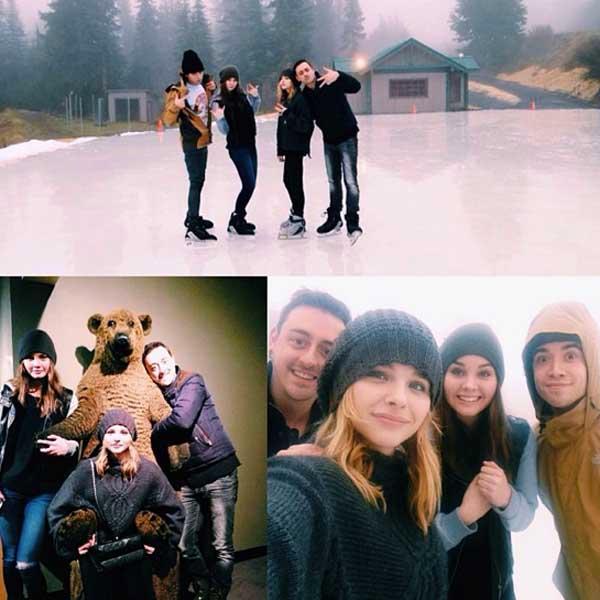 Chloe Grace Moretz embraced the cooler weather with some winter fun. She even joked, "Obviously killin it on the ice #Olympics #HereWeCome @lianaliberato @frangerdanger @jamieblackley"
Article continues below advertisement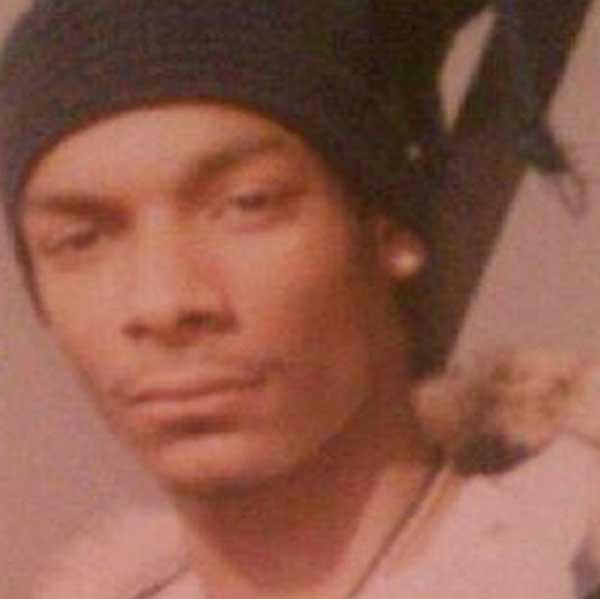 Snoop Dogg went all the way back to 1991 for this gem! We're sure glad he did because this is one amazing #ThrowbackThursday.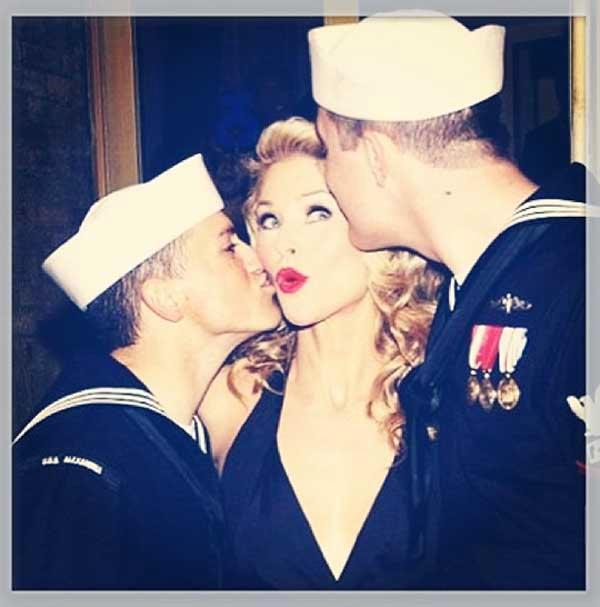 "Kisses, hugs, semper fi, and a real loud HOOYA, to the Navy, Marines,Airforce, Army and all our Troops Near and far, then and now, men , women, gay straight, young and old may you feel appreciated, remembered, and loved on this special day," Christine Brinkley sweetly wrote in honor of Veterans Day.