PHOTOS
See The Best Kardashian-Jenner Halloween Costumes Throughout The Years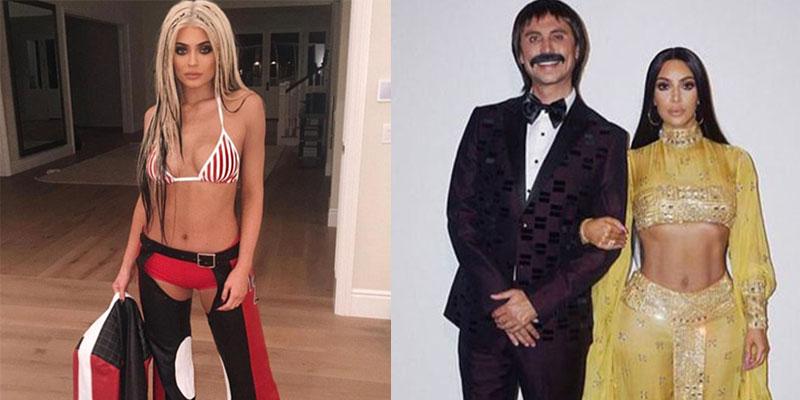 Kim, Khloe, Kourtney, Kylie, and Kendall always go all out when it comes to their Halloween costumes and we've rounded up some of our favorite looks throughout the years. Kylie as Christina Aguilera in the singer's "Dirrty" video and Kim and pal Jonathan Cheban as Cher and Sonny Bono totally killed it, but there were some that fell a little flat.
Article continues below advertisement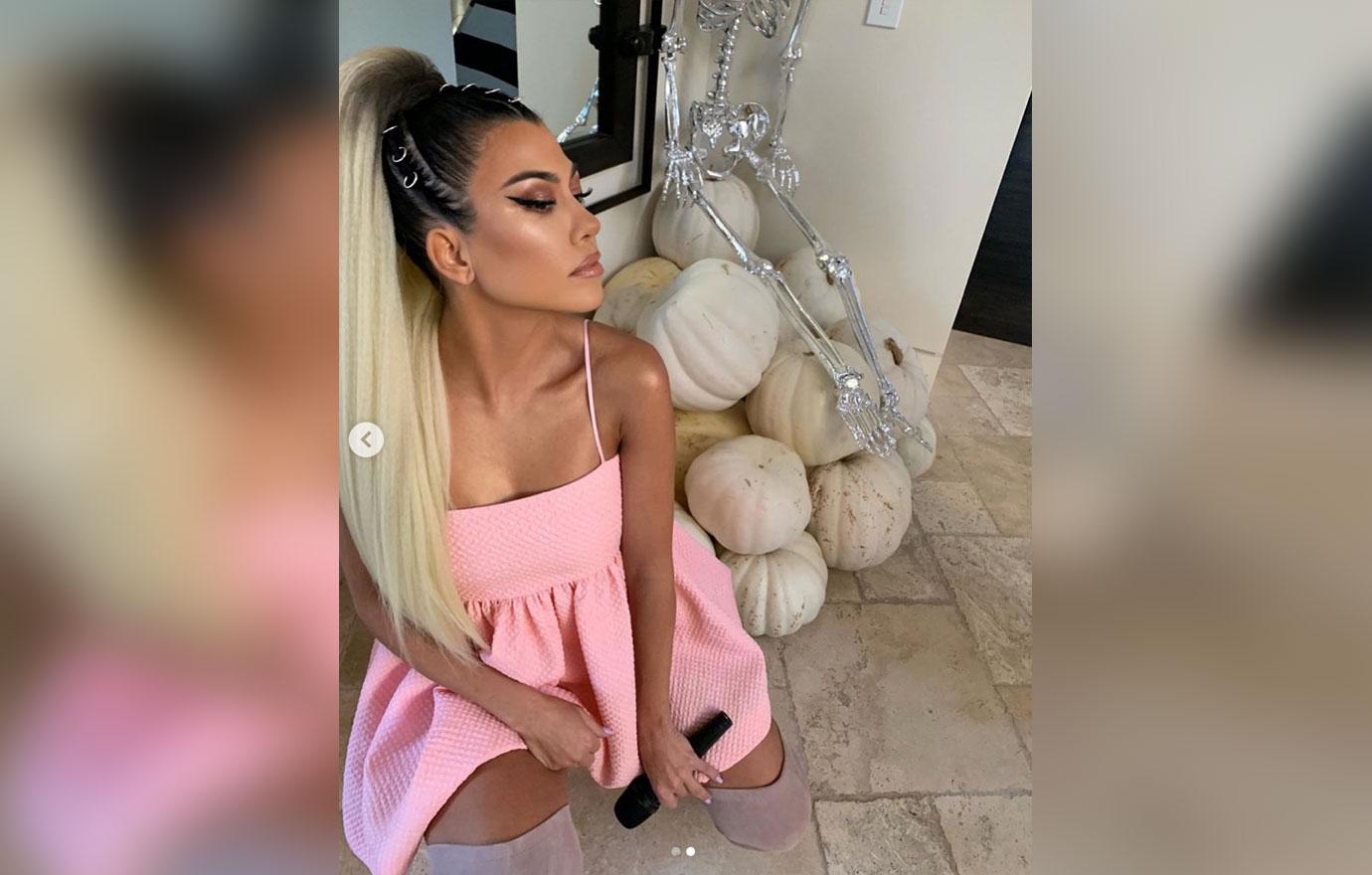 Kourtney nailed being Ariana Grande by copying the "Sweetener" songstress' signature look of a minidress, thigh high boots and an even higher ponytail. She got a deep spray tan and carried around a microphone to complete her vibe.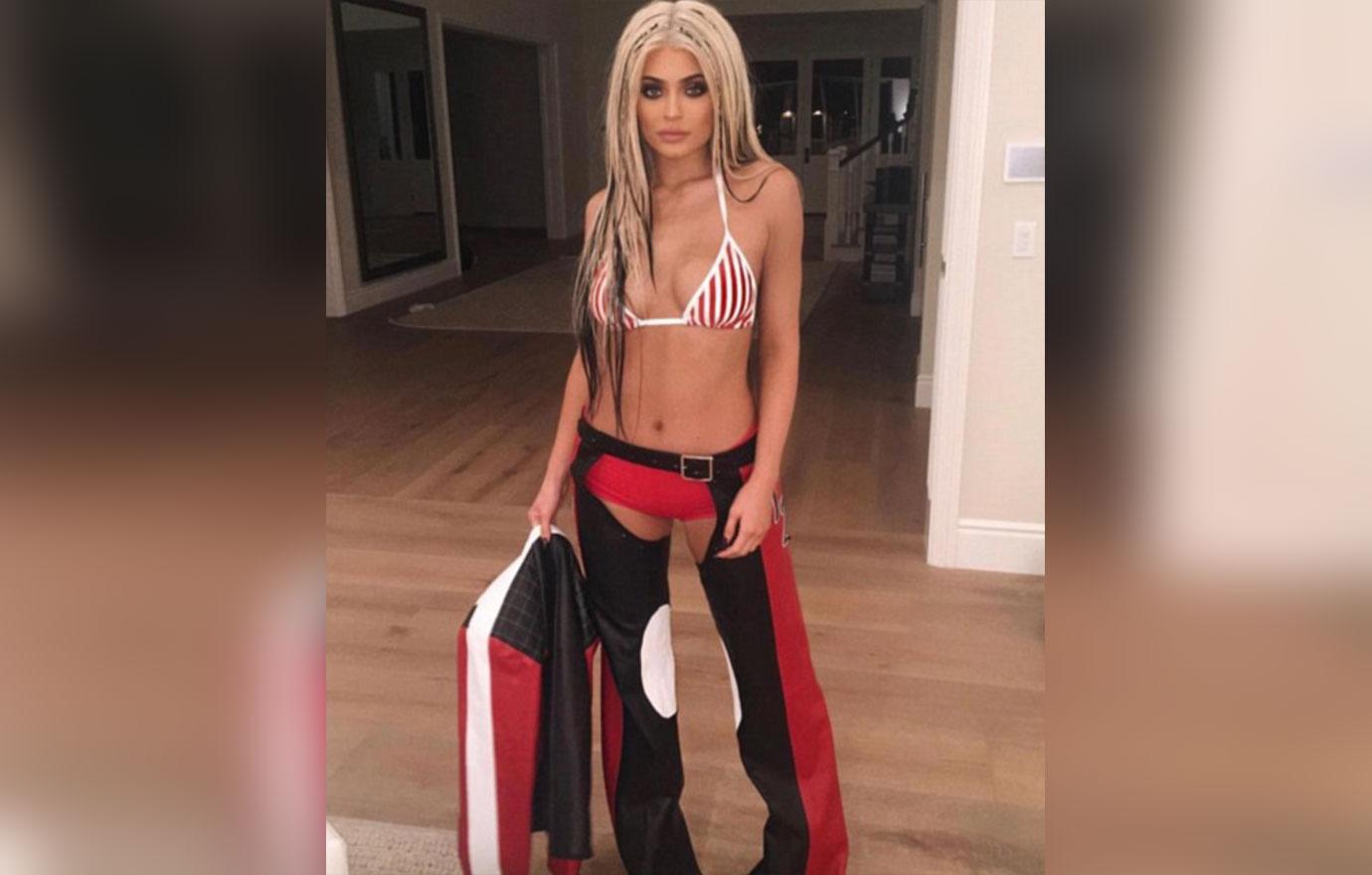 Kylie was a dead ringer for Christina Aguilera in the "Dirrty" video in red and black leather chaps and a striped bikini top. She added dark extensions, a few braids and smoky makeup and completely transformed into the chart topper.
Article continues below advertisement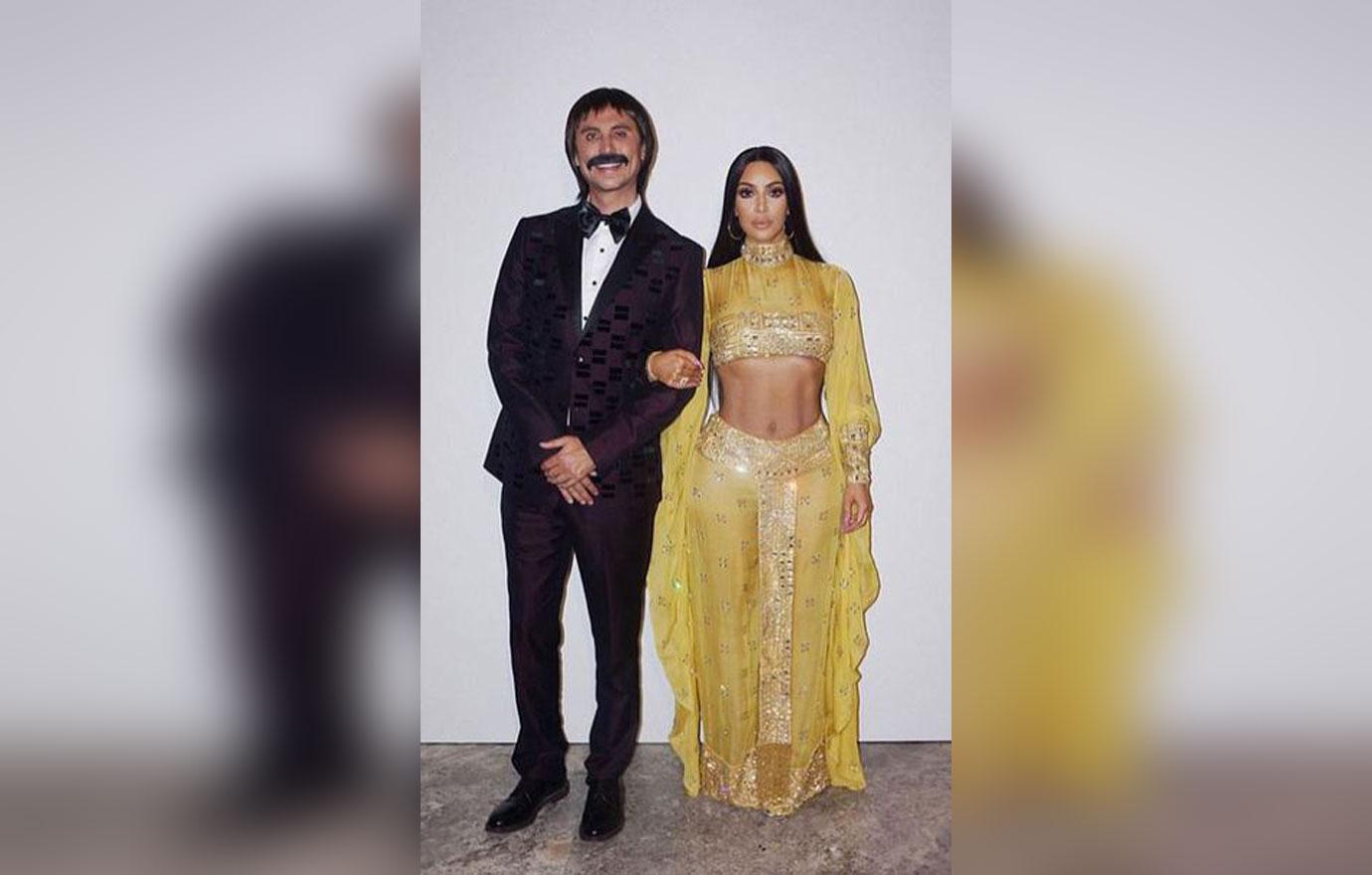 Kim enlisted Jonathan to go as Cher and Sonny Bono. Kim channeled her style icon in a two piece embroidered yellow outfit and kept her in Cher's sleek classic style. Jonathan donned Sonny's signature suit and bow tie and added a fake mustache for authenticity.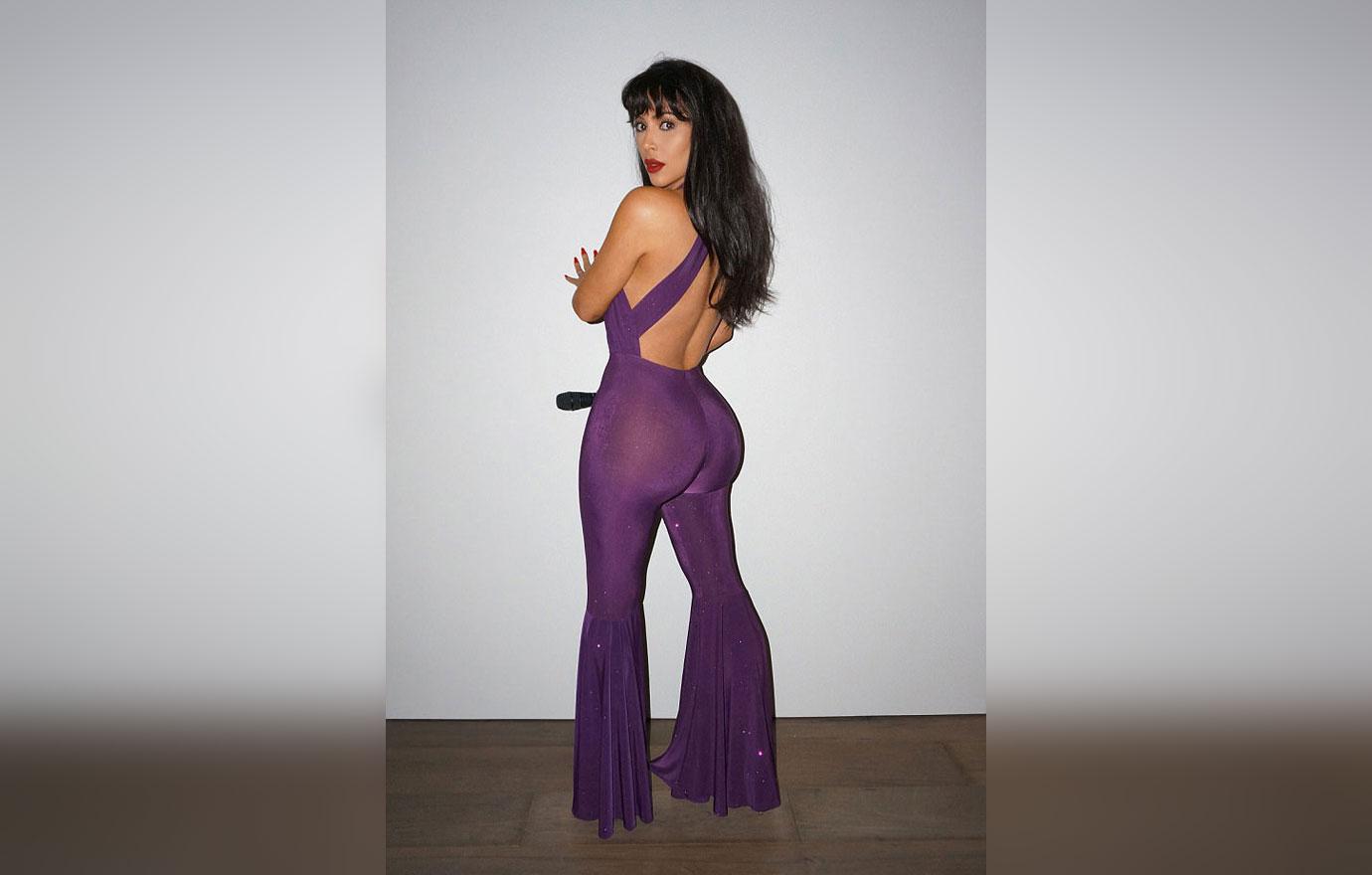 Kim also went as Selena and wore the booty-hugging purple jumpsuit that Jennifer Lopez made famous in the hit film about the late singer's life. She was almost unrecognizable in a wig with long feathered bangs.
Article continues below advertisement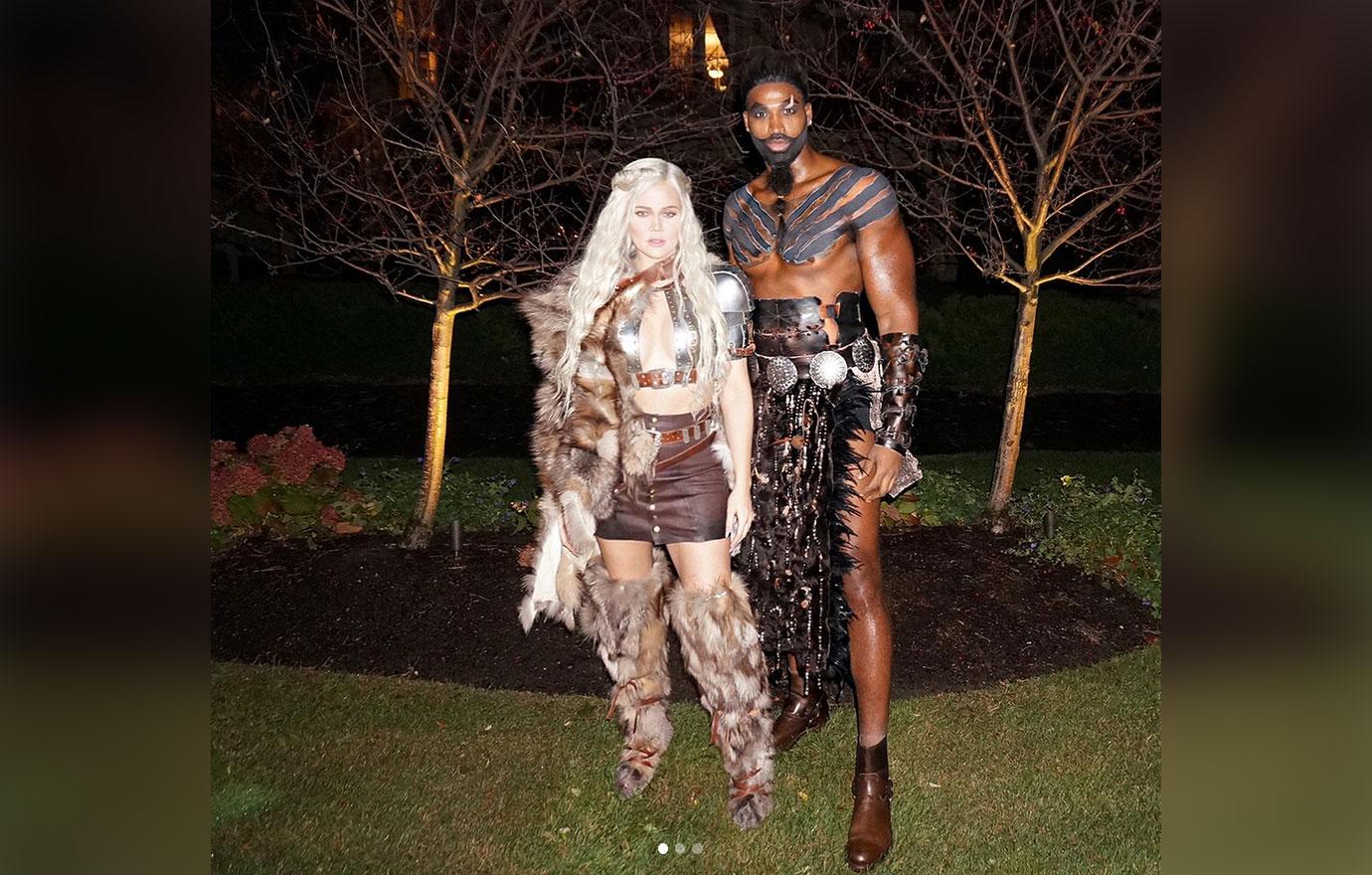 Khloe and ex Tristan Thompson dressed as Khaleesi and Khal Drogo from the smash series Game of Thrones. Tristan stripped down to a warrior's outfit and covered his bare chest in body paint. Khloe transformed into her character with a long blonde wig, a fur coat and matching boots.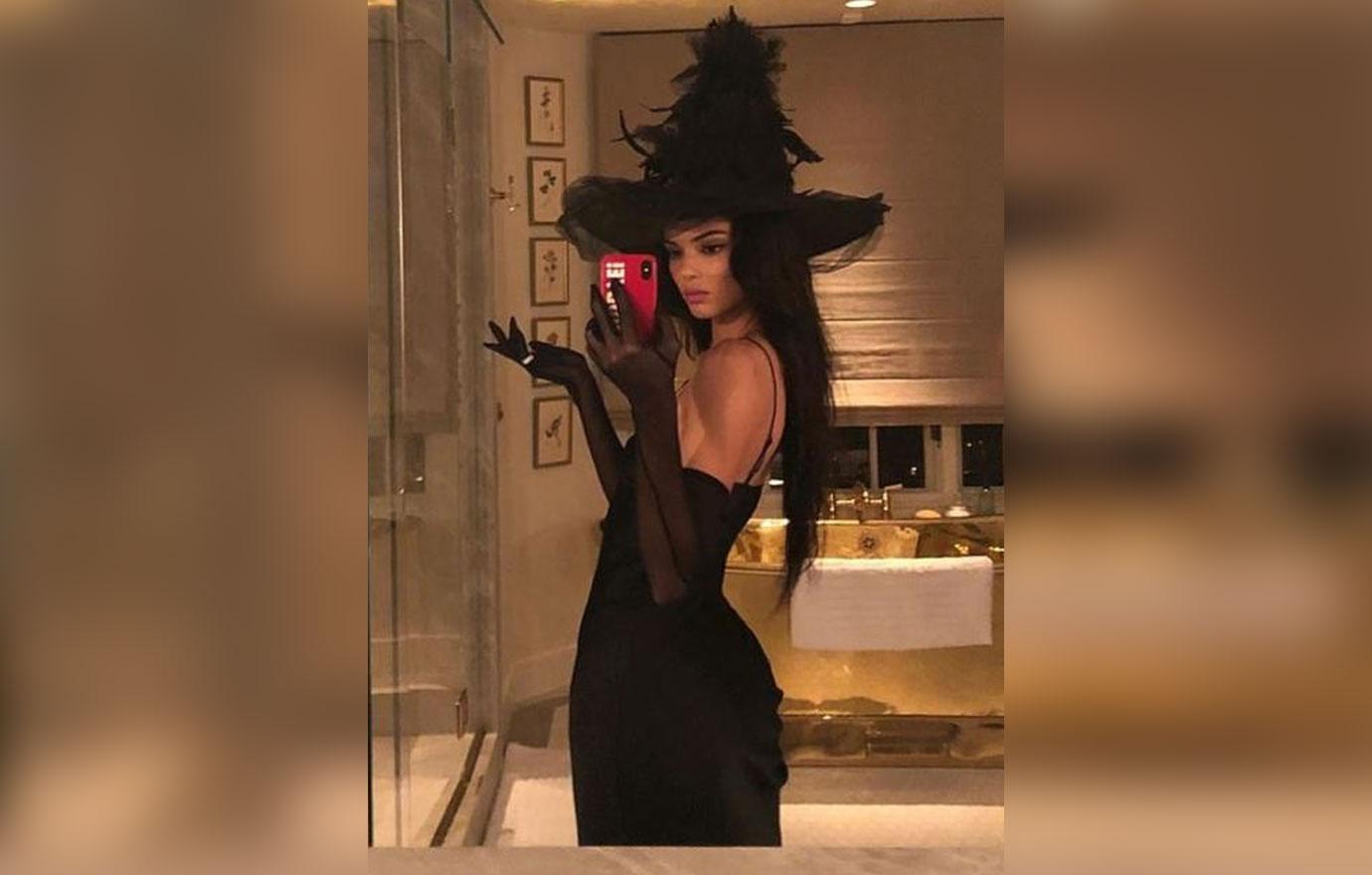 Kendall hasn't been quite as creative as her sisters when it comes to coming up with costumes. The supermodel went as a witch one year in a tight black dress, gloves, and a pointy hat. Given the family's cutting edge fashion sense, it was hard to tell she was even dressed up.
Article continues below advertisement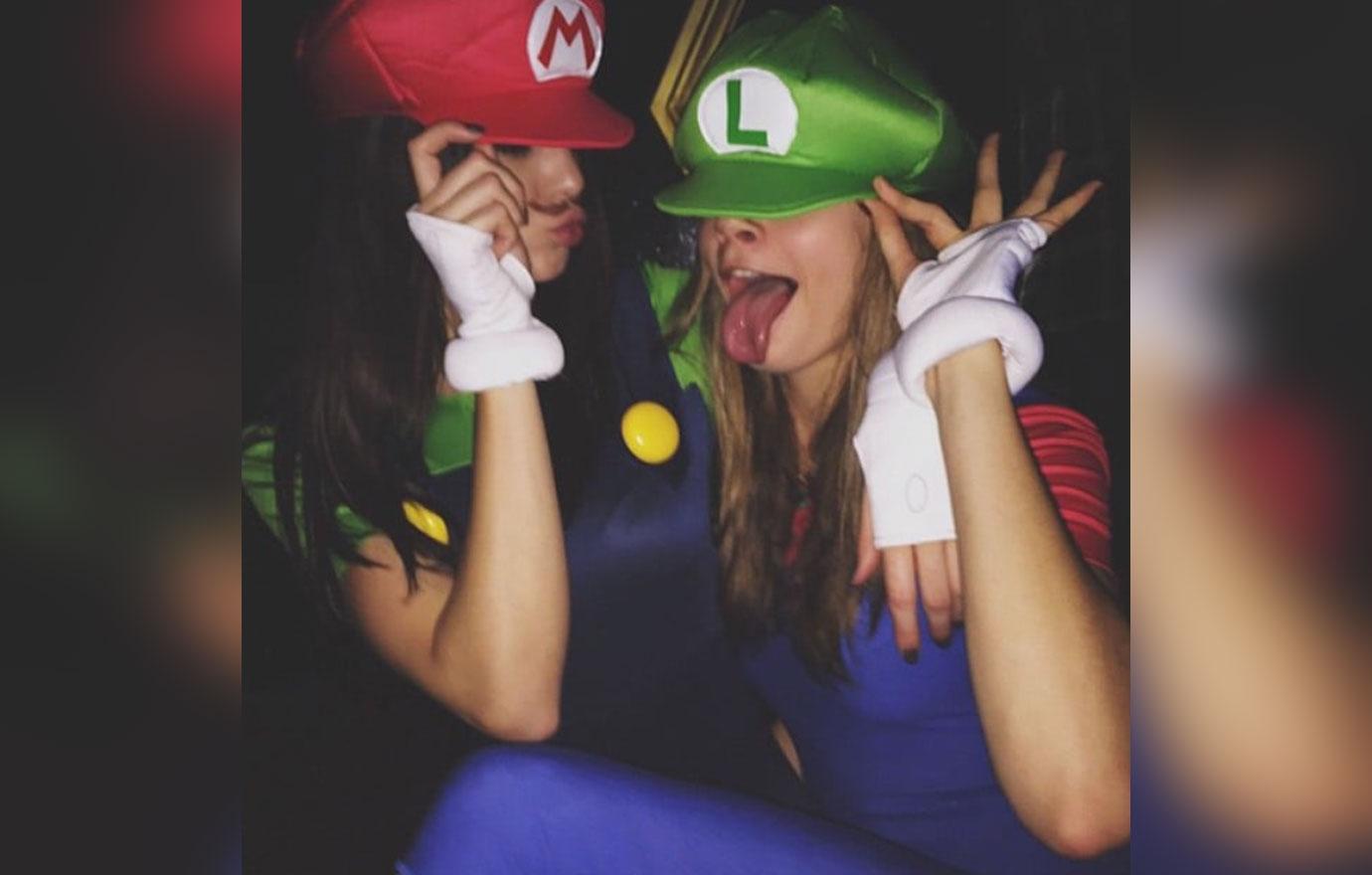 Kendall took a sillier route another year and dressed as Luigi from Super Mario Bros. while pal Cara Delevingne complimented her as Mario.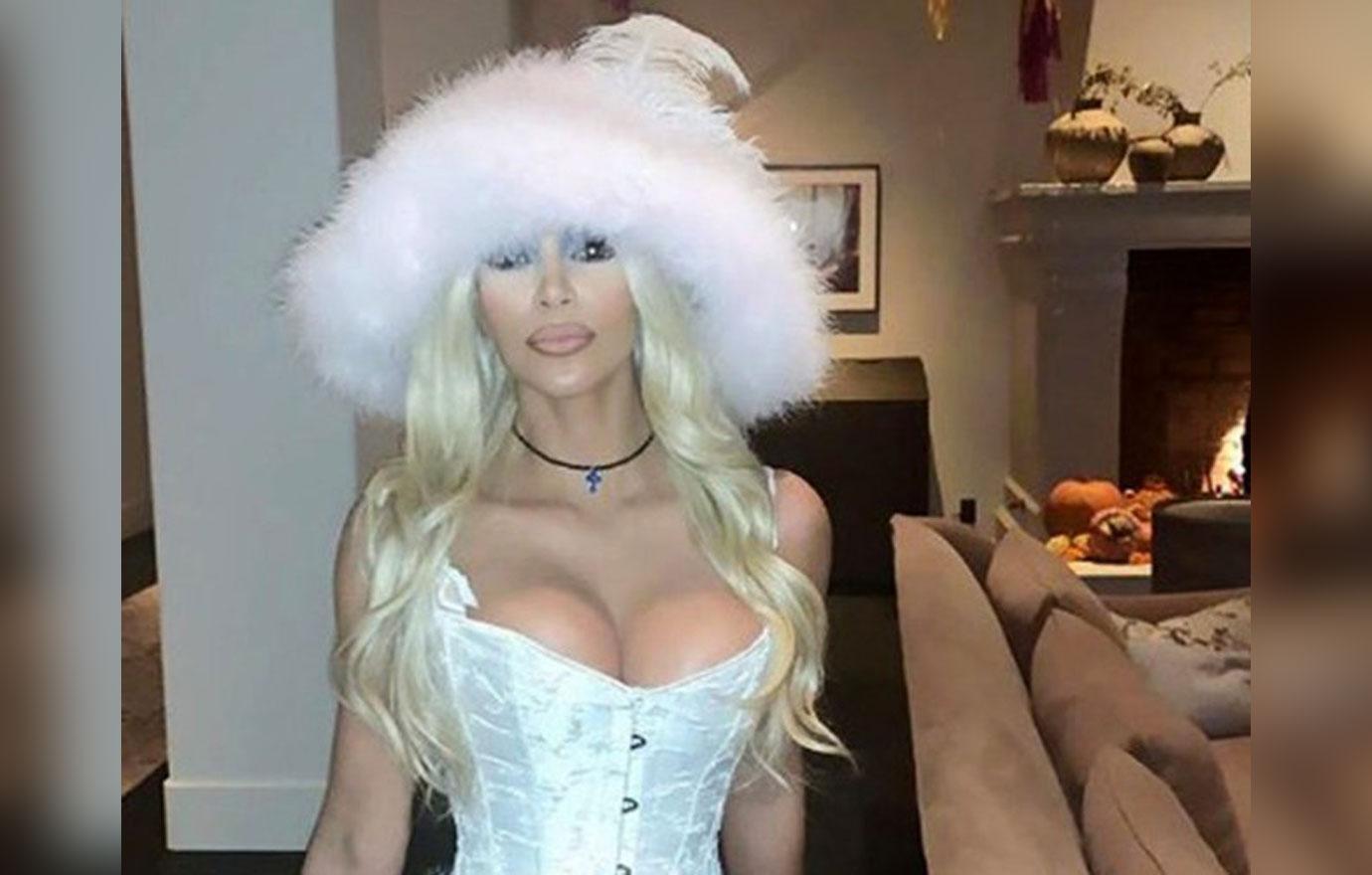 Kim could have been easily mistaken for Pamela Anderson when she copied the Baywatch star's iconic ensemble that she wore to the 1999 MTV Video Music Awards.