PHOTOS
Bethenny Frankel Pens Sweet Birthday Message To Late Boyfriend Dennis Shields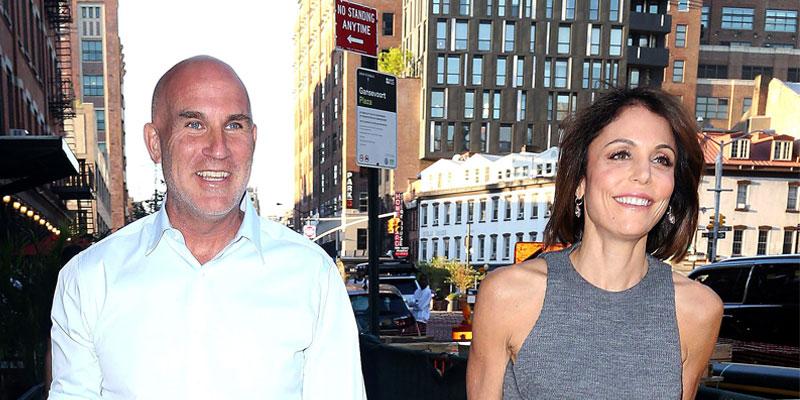 Bethenny Frankel took to Instagram on Thursday, February 6 to wish her late boyfriend Dennis Shields a happy birthday. She posted a heartfelt message to her former partner and expressed how much he would have loved her current beau Paul Bernon.
Article continues below advertisement
Bethenny, 49, posted a series of photos of Dennis from their time together. "Happy Birthday Dennis ...Thinking of you today and every day. It's been tough recently because the world lost another legend and so many innocent lives. You are gone but never will be forgotten. You are missed. You are constantly quoted. You are one of a kind. You are eating multiple Nestle crunch bars, Sprites, and JG Mellon double cheese cheeseburgers in heaven, and now you have an amazing basketball player to watch and bet on up there," she wrote.
She continued, "You would be proud of my decisions and the evolution of my career and my life. You would be so excited about all of the announcements coming soon. You were my biggest cheerleader and were positive about a future for me that I never imagined possible. Bryn is still 'sweet as sugar' as you always refer to her and she misses your blindfolded food tasting contests and leaving trails of chocolate chips. You were right about @biggysmallz being the greatest dogs. Bryn tells everyone: 'Dennis has had more than 30 dogs and says he has never met sweeter dogs.'"
Article continues below advertisement
Bethenny wrapped up her message by explaining how much Dennis would have approved of Paul and the way in which he takes care of Bethenny and daughter Bryn. "We are in good hands with Paul, who you would like and respect and vice versa. He looks out for us and is very caring. You always said I would find someone who would take care of me. We miss you. Happy Birthday! I know they have peanut butter chocolate cake and Hemingway in heaven. Everyone misses you and you are still the center of attention — just how you secretly like it. Xoxo," she concluded.
Article continues below advertisement
"In the middle of all the craziness, I felt Dennis pulling at me. I didn't think it, I felt it. I felt that he was pulling at me. I'll always love Dennis. I talk about him. I think about him every single day, but he always wanted me to be happy, ultimately. It was some sort of closure with Dennis," she told her driver on a RHONY episode.
Article continues below advertisement
What do you think of Bethenny's birthday tribute to Dennis? Sound off in the comments below!