PHOTOS
Rihanna Is 'Sick' Of Dealing With Beyonce And Just Does It For Jay Z: Report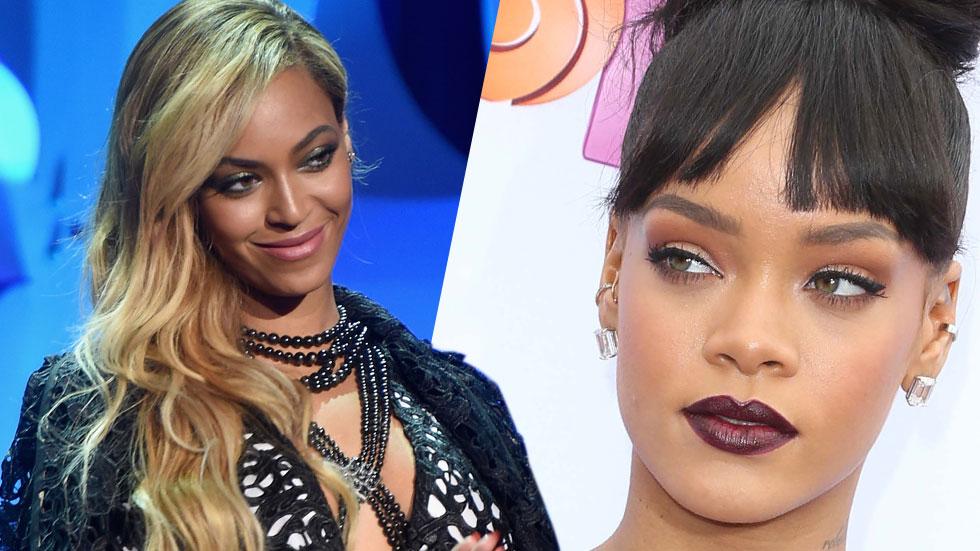 Watch: Fans run after Rihanna in Los angeles traffic
Article continues below advertisement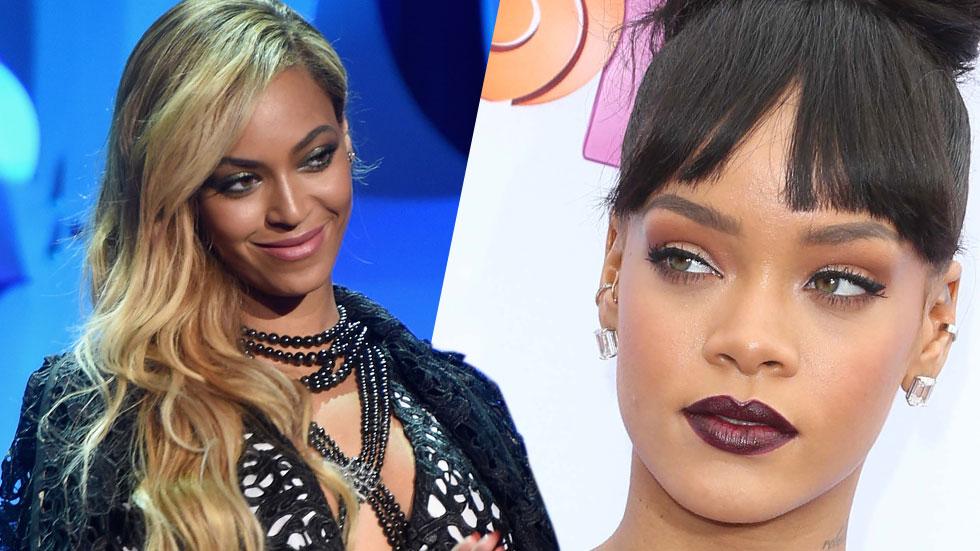 It can be hard being the hottest and most talented in your field, and no one knows that more than Beyonce and Rihanna! Unfortunately, since they are both gorgeous and sell millions of records, they are bumping heads and Rihanna is not happy about it!
INF - Celebs Arrive At Chanel Paris-Salzburg 2014/15 Metiers d'Art Collection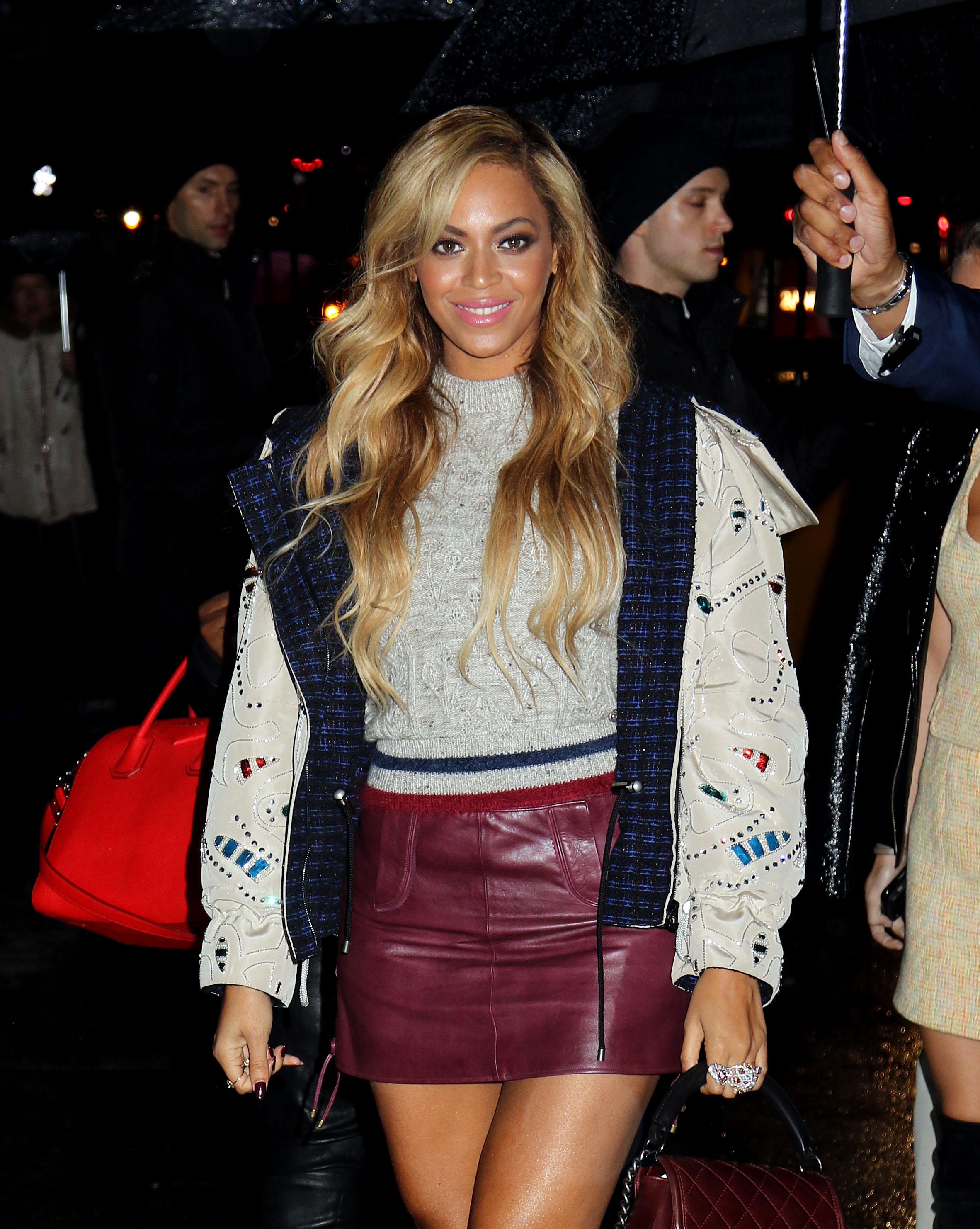 According to reports, "They've never been close, but it's gotten much worse over the past year. They can barely stand to be in the same room together."
Jay Z , Rihanna, Beyonce and many more attend the Roc Nation Tidal press conference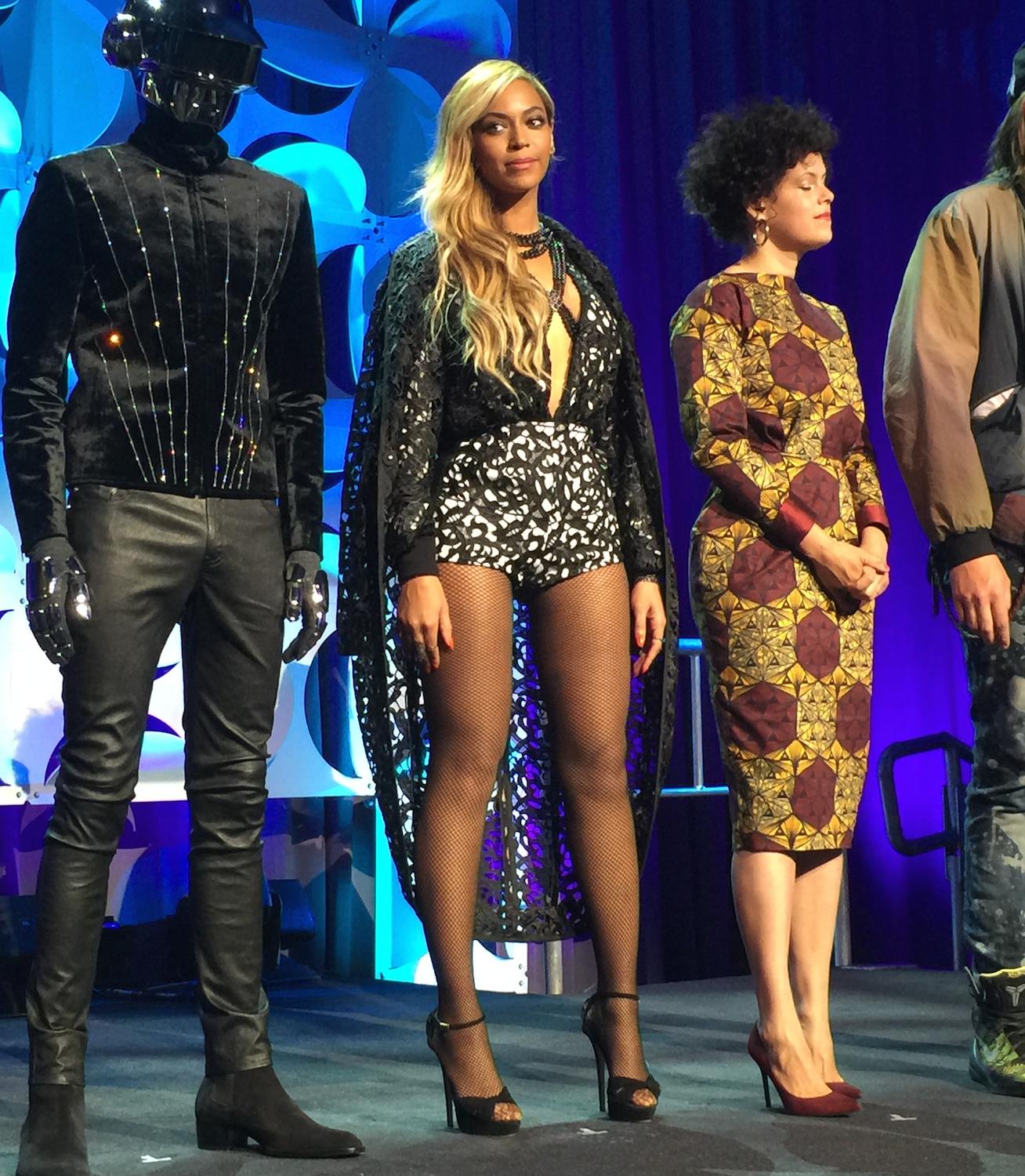 Both were present at Jay Z's Tidal event last month, and even snapped photos together, but don't be fooled!
Article continues below advertisement
Biggest A list in music including Beyonce, Bieber, Rihanna, Diddy, and many more watching Kanye West show NYC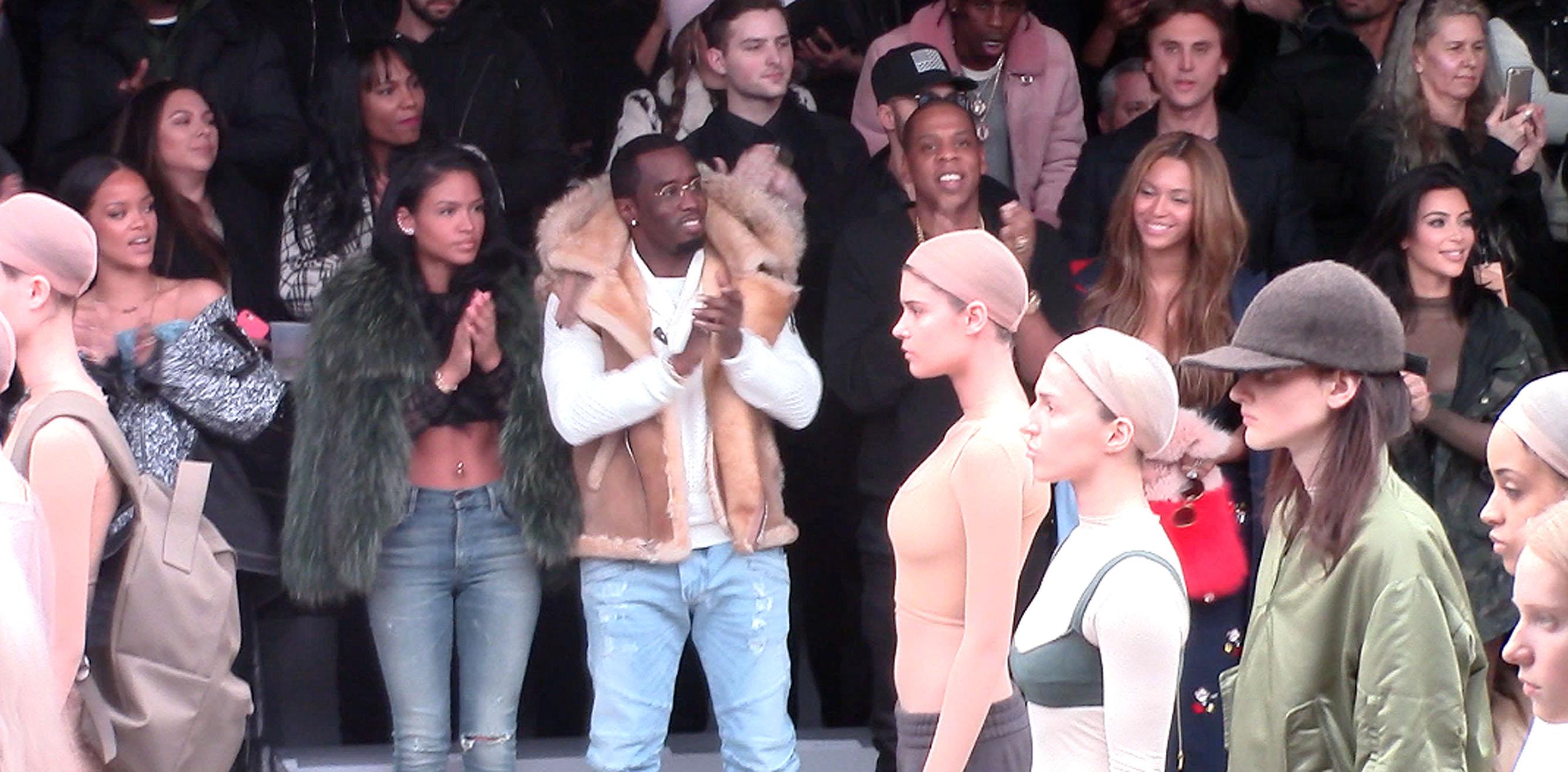 And it didn't help that Rihanna, who is Jay Z's protégé, released new music on Tidal the same day as Queen Bey. While the Houston native released Die Without You in honor of her 7th wedding anniversary to Jay, Rihanna released American Oxygen.
Article continues below advertisement
Beyonce arrives at the 2015 Vanity Fair Oscar Party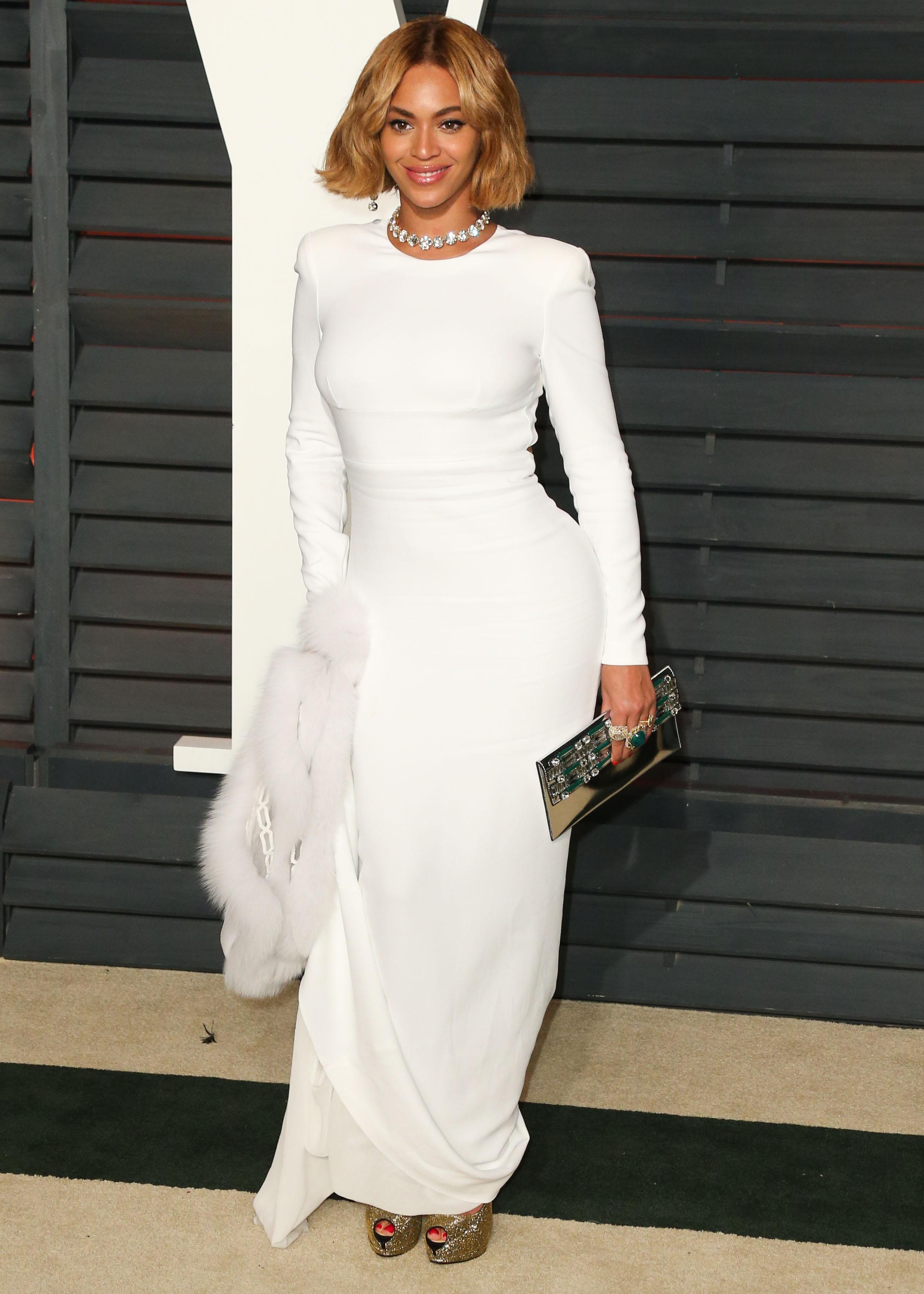 "Beyonce wanted her single to make a big slash when it debuted and didn't want to share the spotlight with Rihanna." We all know Bey likes the shock fans when it comes to her music. Who will ever forget the surprise release of her self-titled album back in 2013?
PHOTOS: Rihanna Is Coming Between Jay Z And Bey!
Article continues below advertisement
Rihanna arrives at 'Jimmy Kimmel Live!' ***NO DAILY MAIL SALES***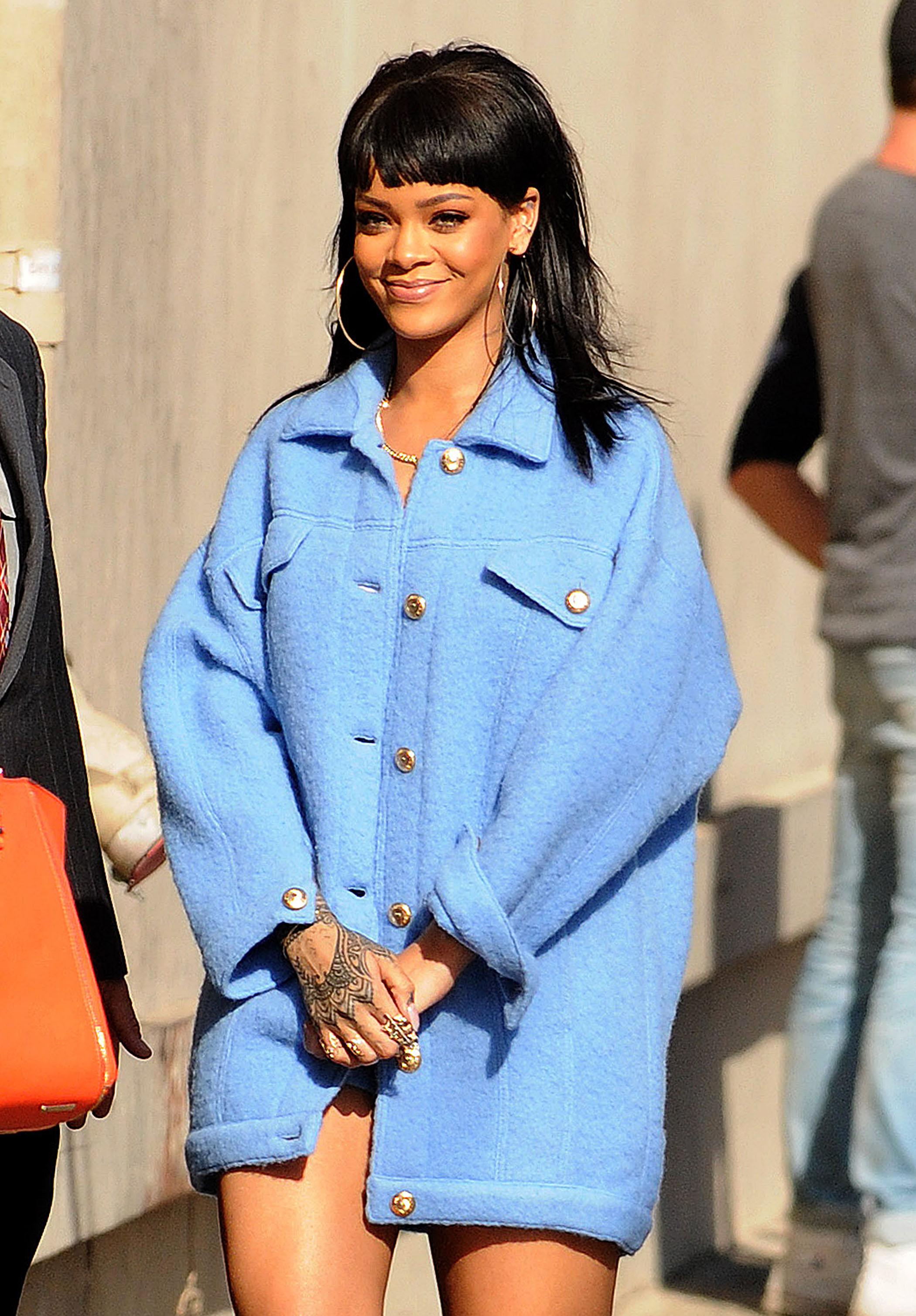 So will these two chart-toppers ever get along? It doesn't sound like it!
Article continues below advertisement
Jay-Z and Rihanna pose together as they both sit ringside for a boxing card at Madison Square Garden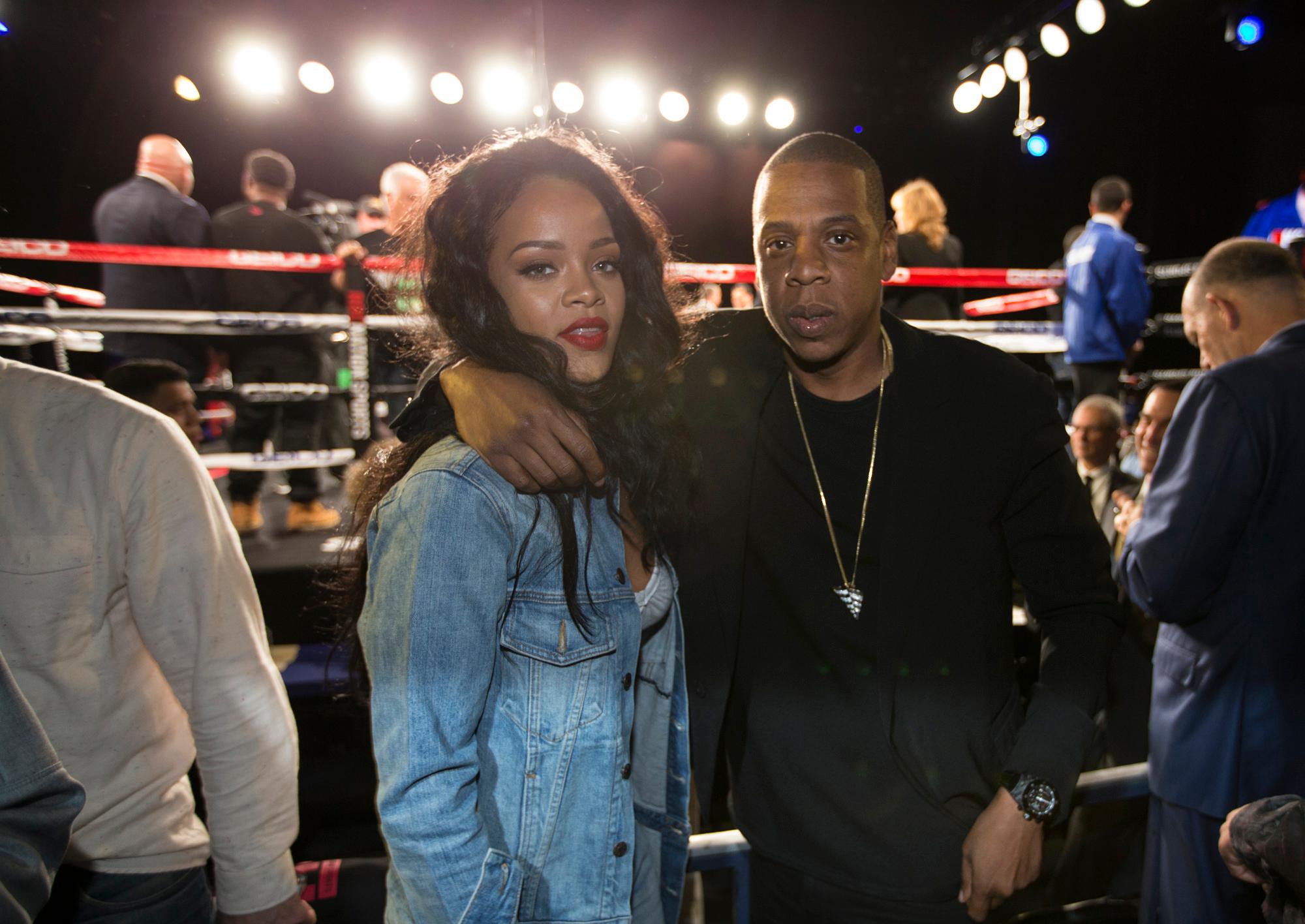 "Rihanna feels like putting up with Beyonce is part of her job and she's sick of it. It's only her loyalty to Jay Z that keeps her being civil." What are your thoughts on Rihanna and Beyonce disliking one another? Let us know in the comments section below.
Jay Z And Rihanna Have A Secret Meeting