PHOTOS
An Inside Look At Bindi Irwin's Road To Motherhood: Pregnant With Twins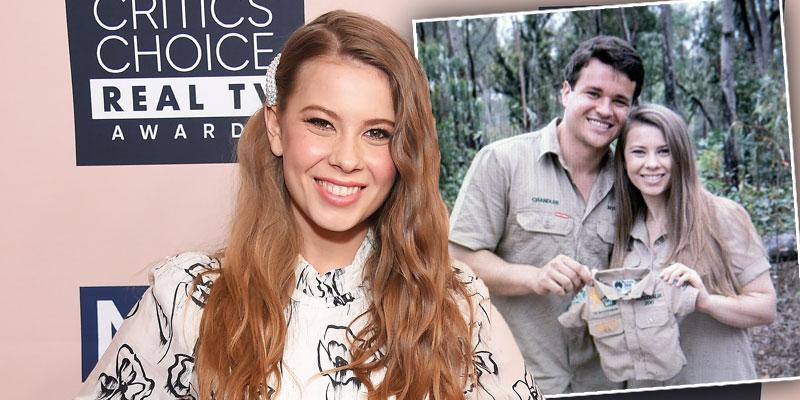 Bindi Irwin couldn't wait to share the good news. On August 11, she took to Instagram to announce that she and husband Chandler Powell are expecting.
"It's an honor to share this special moment in our lives with you," she wrote. "Though I'm still in my first trimester, we really want you to be part of our journey from the beginning of this new life chapter," Bindi continued. "Your support means the world to us."
Article continues below advertisement
But the wildlife conservationists left out one major detail: A source tells OK! That Bindi is pregnant with twins! "She and Chandler just found out and have been slowly revealing the big news to family and friends," says the source.
CRIKEY! BINDI IRWIN REVEALS SHE'S PREGNANT, EXPECTING HER FIRST CHILD
"It was a total surprise." Bindi, 22 - who wed the former pro wakeboarder, 23, in a quiet ceremony at her family's Australia Zoo in Queensland just five months ago - suspected she was expecting when her usual breakfast of brown rice and veggies turned her stomach.
"She saw her doctor, and her pregnancy was confirmed. And when they told her it was twins, her reaction was total shock," the source adds. "Bindi was floored, actually! She's nervous and excited at the same time."
Bindi's mom Terri, was the first person they told. The 56-year-old widow - her beloved husband, Steve, tragically died in 2006 at age 44 after a stingray attack - was overcome with emotion. "She couldn't hold back the happy tears," shares the source, adding that Bindi believes her late dad would be beyond thrilled as well. "She knows Steve's looking down on her and beaming with pride. If he were alive, he'd be telling all the animals at the zoo and jumping around with joy."
CHANDLER POWELL TOLD WORKAHOLIC WIFE, BINDI IRWIN: SLOW DOWN!
While the newlyweds have yet to learn the gender of their twins, the source say they've told friends, "We want a boy and a girl" - and that they plan to name their son after Bindi's dad. "Early on in their relationship, Chandler promised he'd honor Steve by naming one of their kids after him, and Bindi was so touched," reveals the source.
"She loves Chandler all the more for keeping his word and has no doubt that her dad would be tickled and proud to have a grandson named after him."
Though Bindi's due date is still months away - "She's around 12 weeks right now," says the source - she's already sporting a small baby bump. "Bindi's had some pretty bad morning sickness, but she's such a trouper, she doesn't let it get her down. She's eating a nutritious diet and has gained a healthy amount of weight so far," spills the source, adding that Bindi's also been happily giving in to her crazy cravings.
Chandler plans to be equally attentive during their planned home birth. "The thought of going to a hospital where there are so many strangers is overwhelming to Bindi, so she intends to have the babies at home at her family's zoo," reveals the source, noting that it's the place Bindi feels most comfortable. "They'll keep a hospital on standby, just in case. But as long as everything's going well with the pregnancy, that's the plan."
Friends have no doubt that Bindi will be a great mom. "She's naturally maternal, and she's been present for the birth of every species on their wildlife reserve, from snakes and crocodiles to giraffes and leopards," says the source. "Motherhood is in her blood."
And while the idea of having twins has given her some mom-to-be jitters, Bindi's keeping her cool. "She's been reminding herself that if she can tackle a baby crocodile, she's got this covered, hands down," adds the source. "Plus, she and Chandler had been talking about starting a family together since the early days. These babies are just the beginning for them."
Scroll through below to see Bindi's Road To Motherhood
Early Years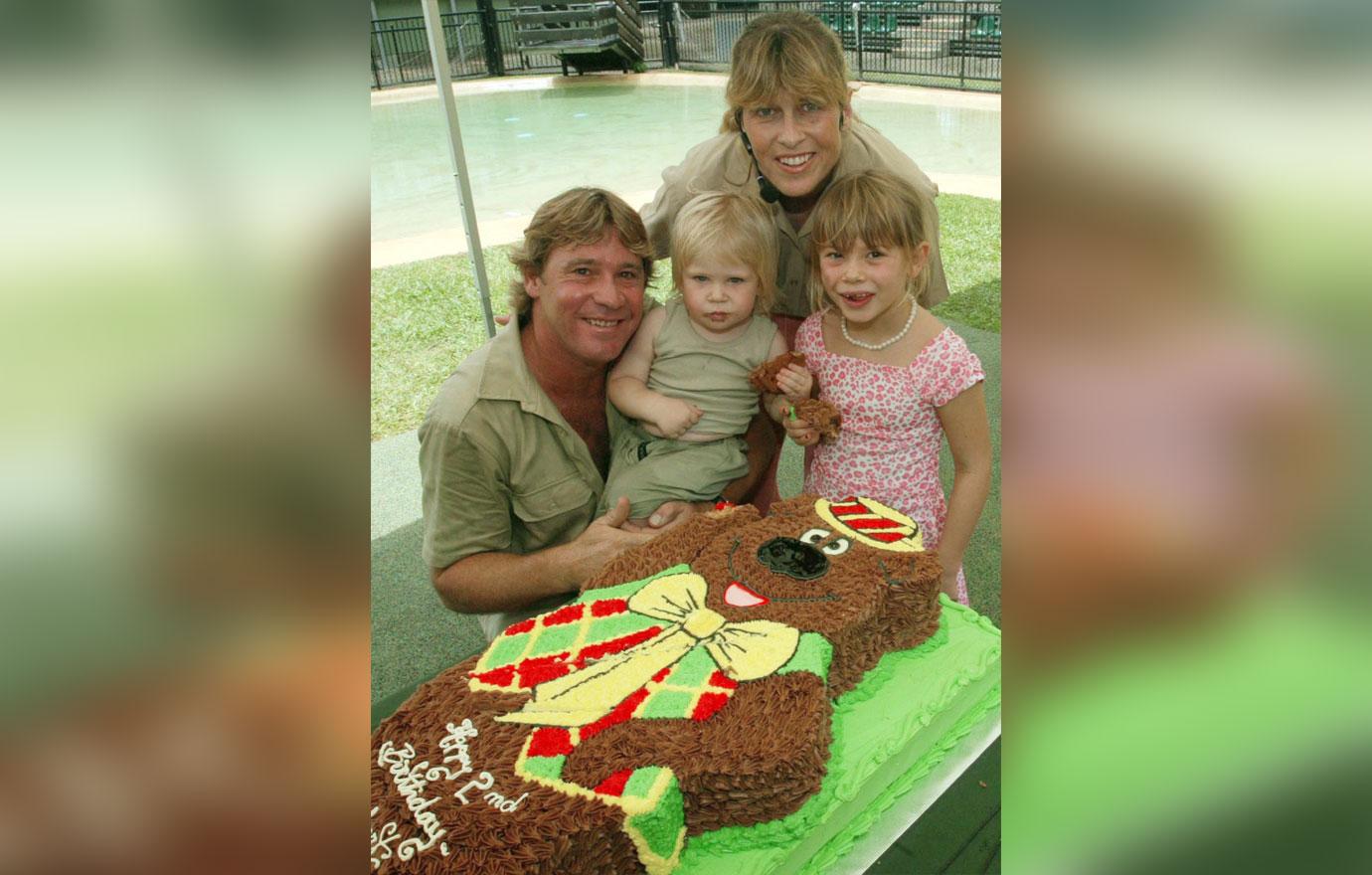 "Steve and Terri taught their little girl to be a happy and positive person," a source says of Bindi.
Article continues below advertisement
Overcoming Tragedy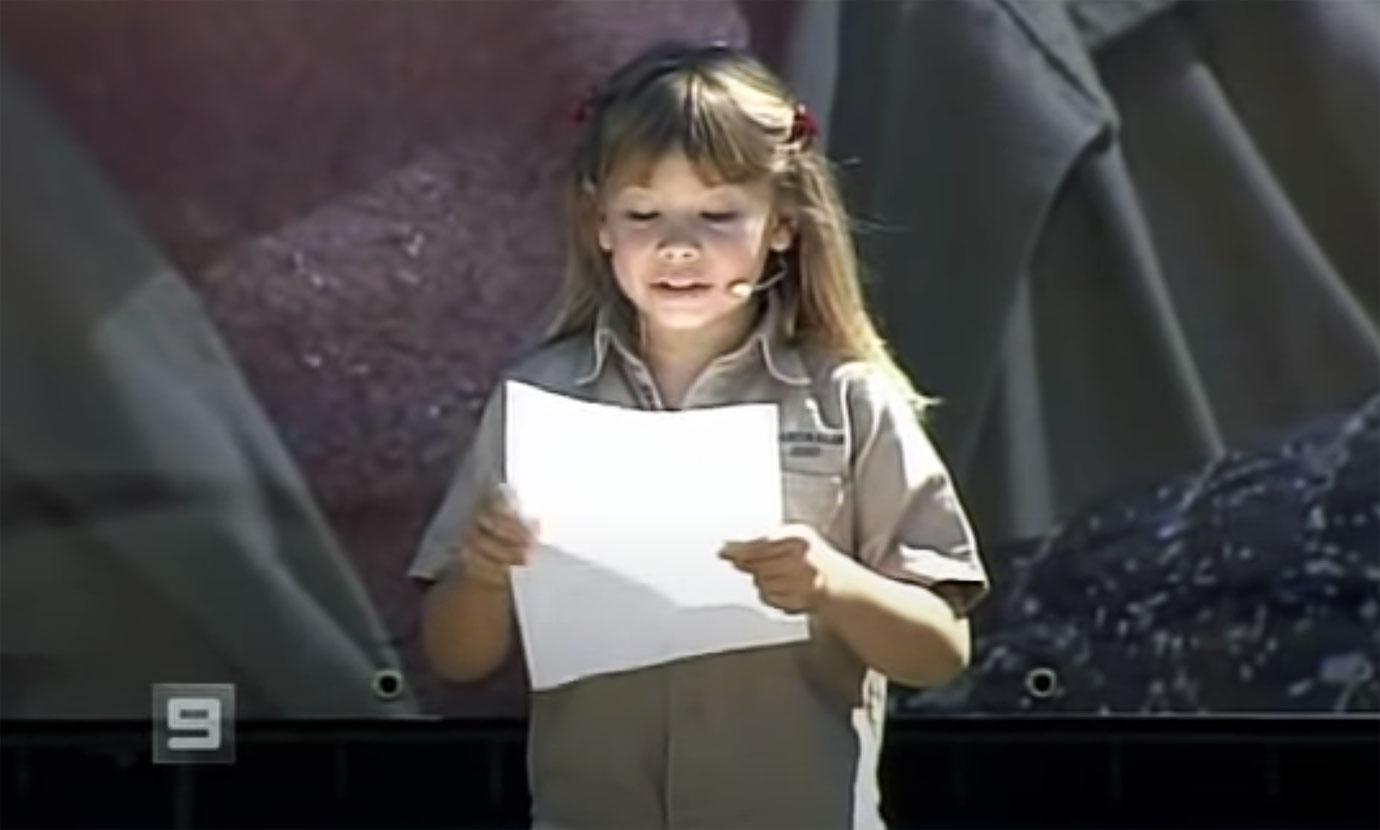 Days after her father's 2006 death, a brave Bindi delivered an emotional eulogy at his televised funeral. "Everyone knows she'll be a great parent," shares the source. "She learned from the best."
Article continues below advertisement
Carrying The Torch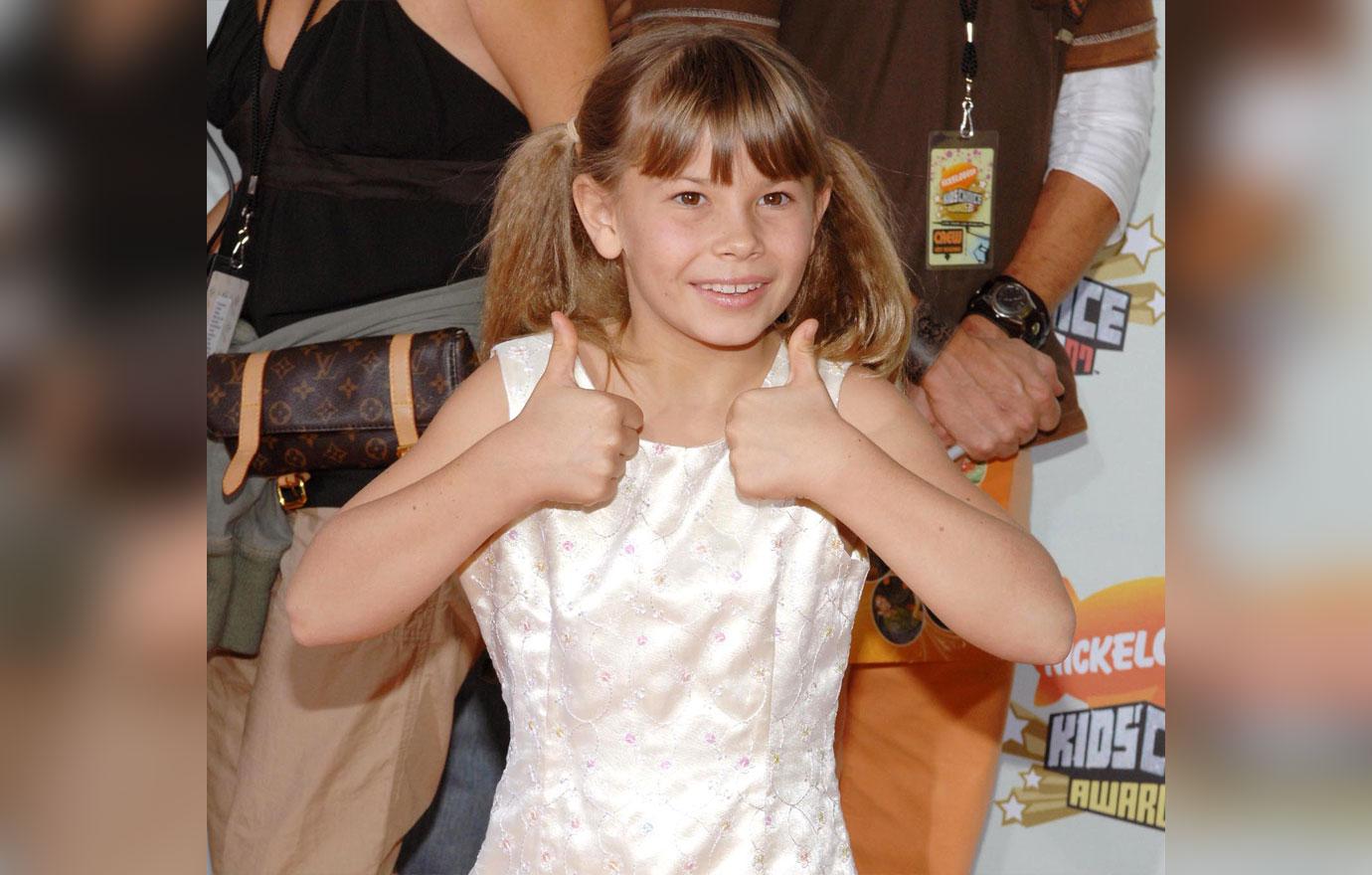 Following in Steve's footsteps, Bindi premiered Bindi the Jungle Girl on Discovery Kids in 2007, and it ran for two seasons. "Her parents taught her not to be afraid of animals, even the scary-looking ones," says the source. "Bindi plans to pass that on to her own kids."
Article continues below advertisement
Friends Forever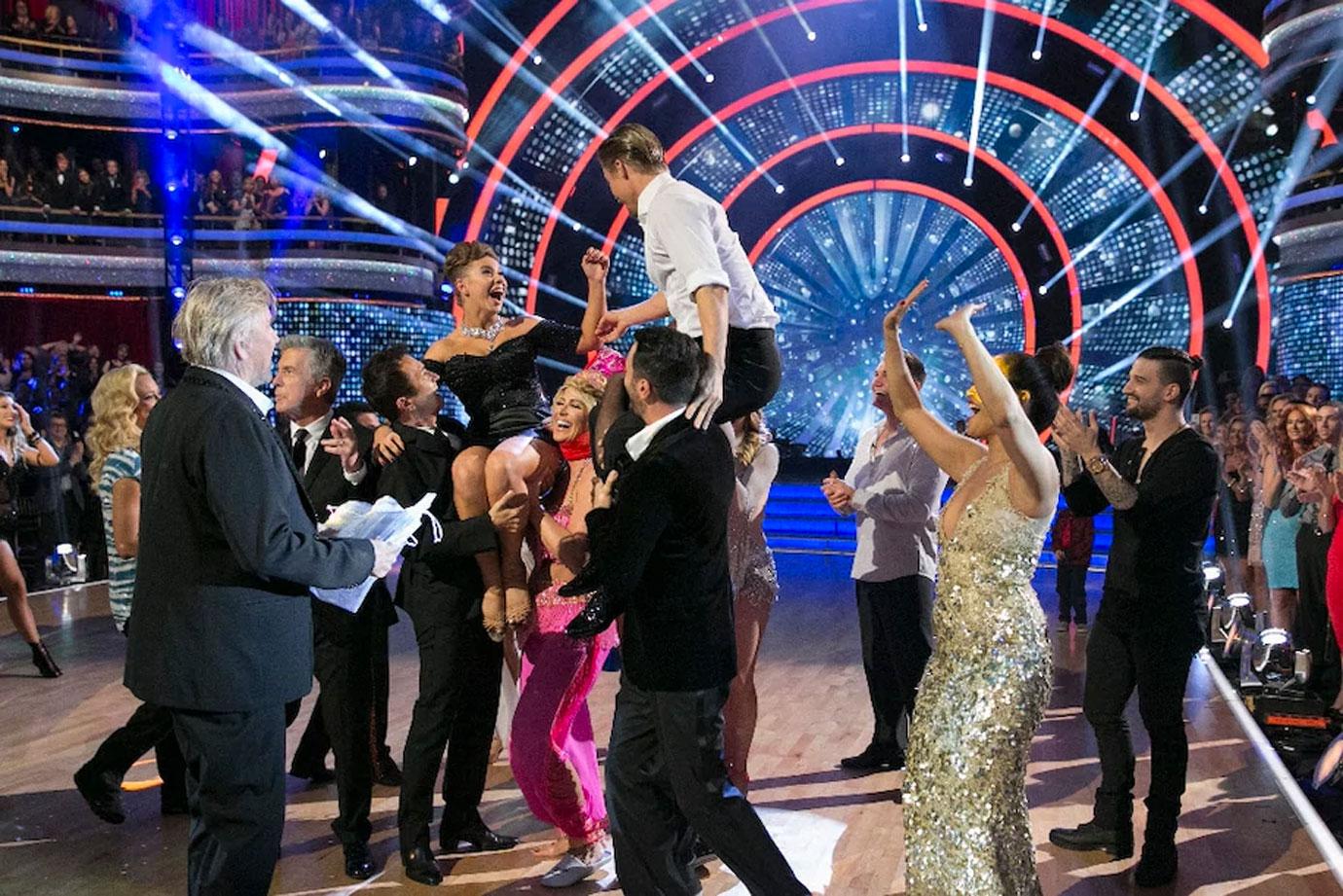 On season 21 of Dancing With the Stars, Bindi not only took home the Mirrorball trophy - she also gained a pal for life in pro partner Derek Hough. "Derek's one of the A-lister's Bindi's chosen to be a godparent," spills the source. "She's also asked her close friend Taylor Swift."
Article continues below advertisement
Happily Ever After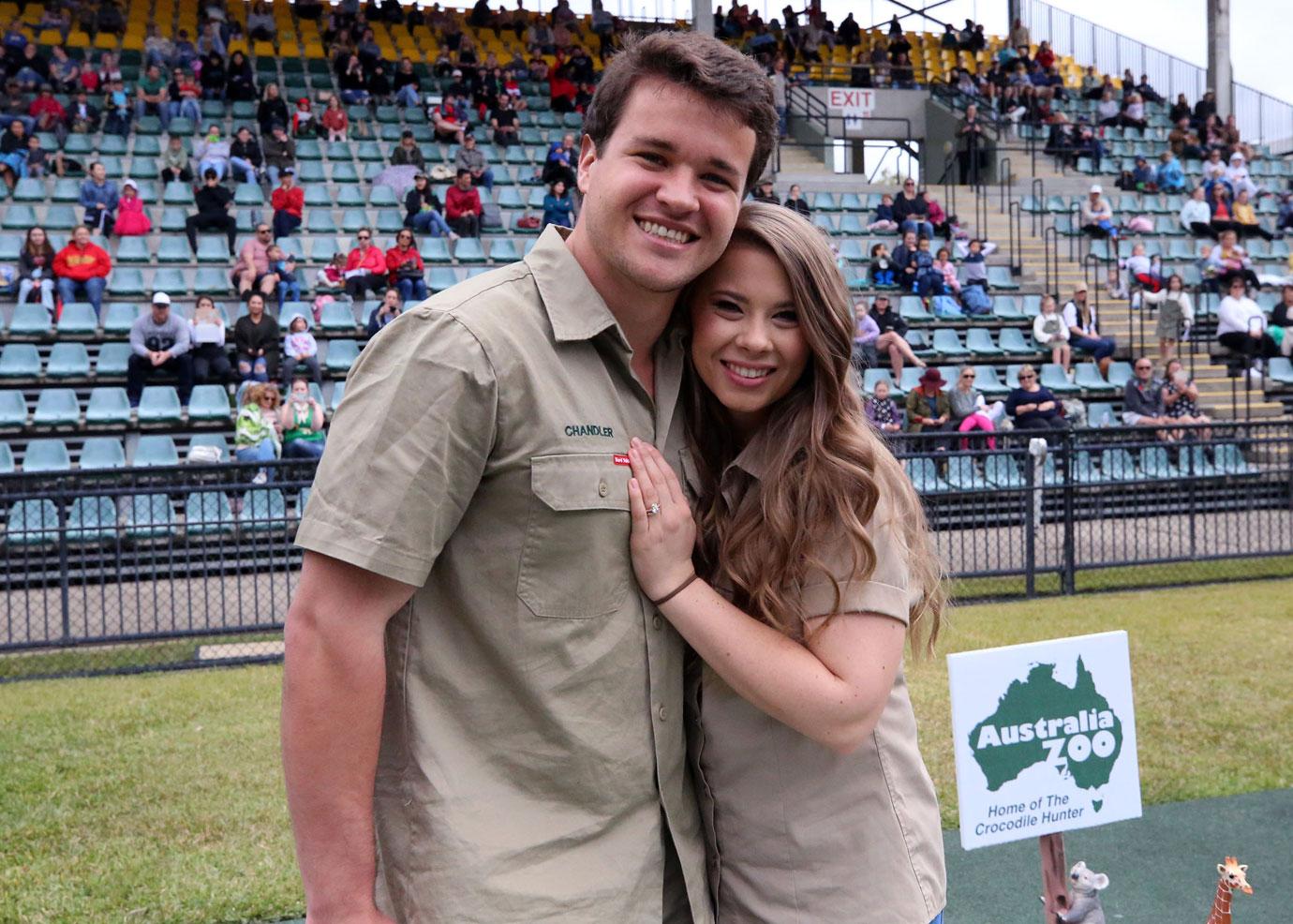 "There are no words to describe the amount of love and light in my heart right now," wrote Bindi on Instagram after saying "I do" to Chandler on March, 25. The duo - who had to scrap their big wedding plans amid the global health crisis - lit candles for Bindi's late dad during the intimate ceremony.
Article continues below advertisement
Special Announcement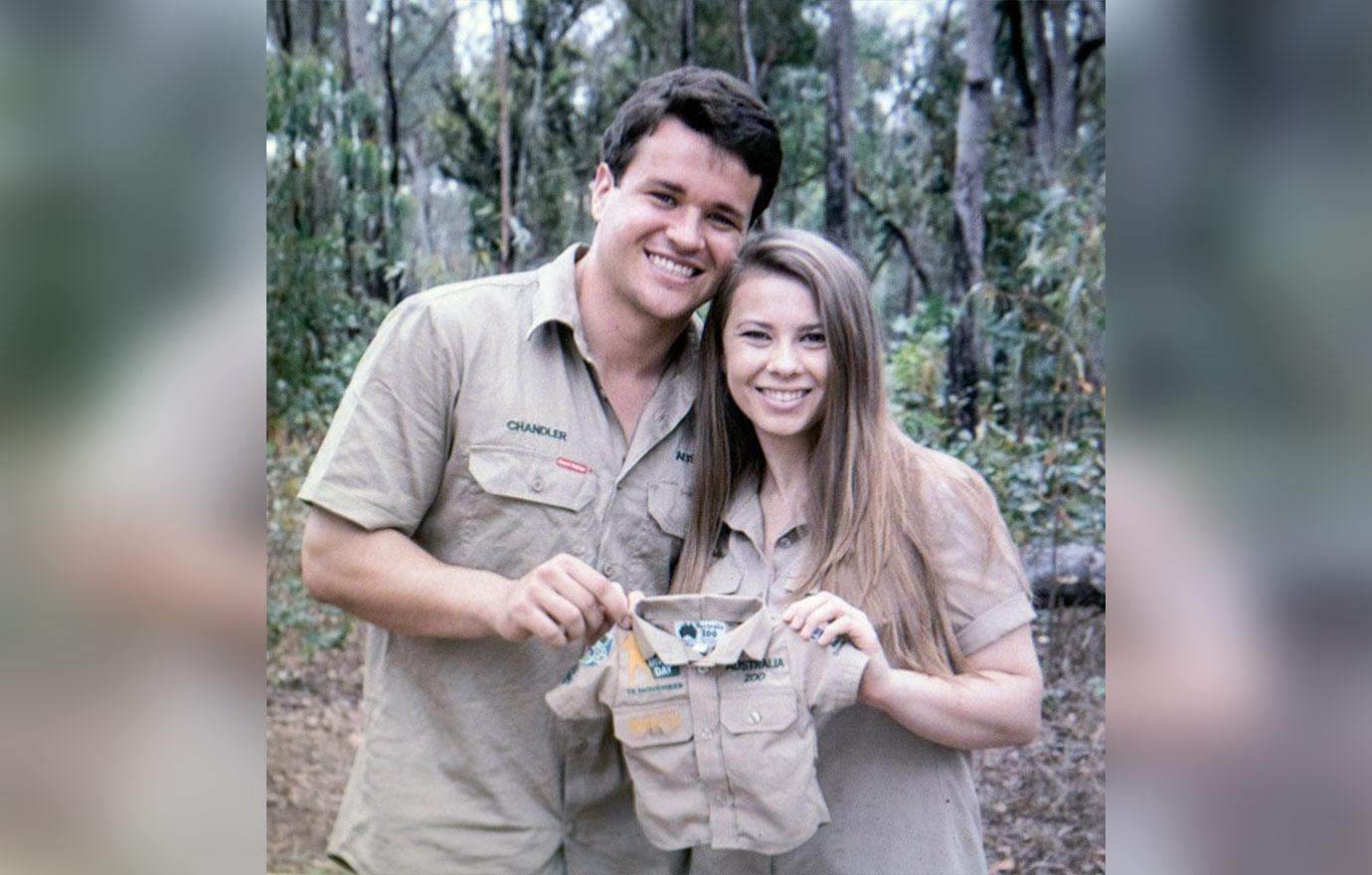 "She's radiating happiness," says a source of Bindi, who took to social media on Aug. 11 to share the happy news that she and Chandler are expecting.