PHOTOS
Blake Shelton Pounds Vodka In First Interview Post-Divorce From Miranda Lambert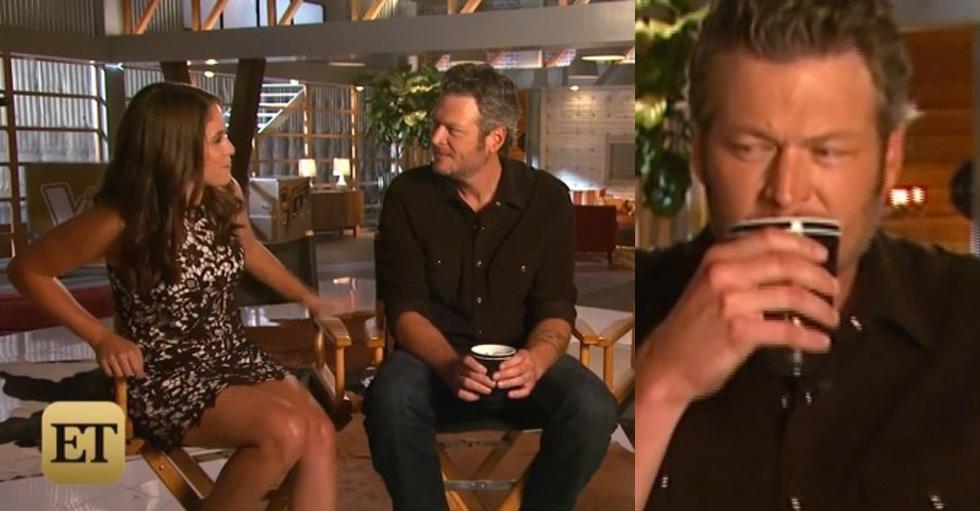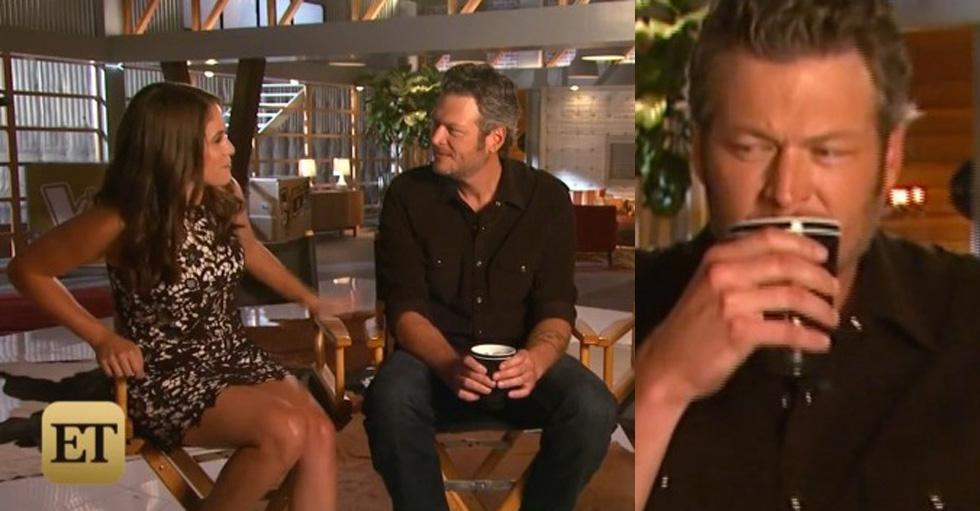 That's one way of getting over your ex! In true country music fashion, Blake Shelton lapped up some alcohol in his first interview after his divorce from Miranda Lambert.
Article continues below advertisement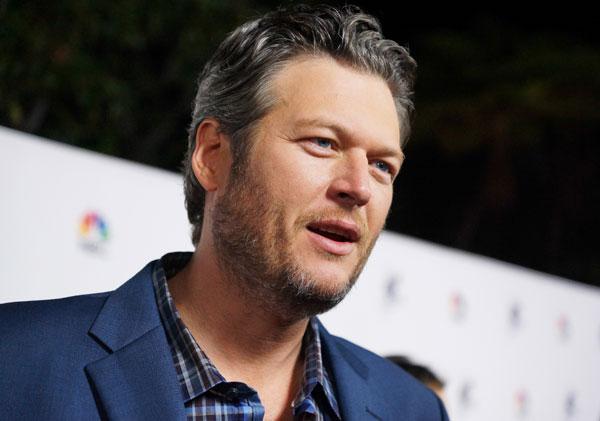 Sitting down with Entertainment Tonight, the singer was discussing The Voice, but had a few cryptic words to say about his split.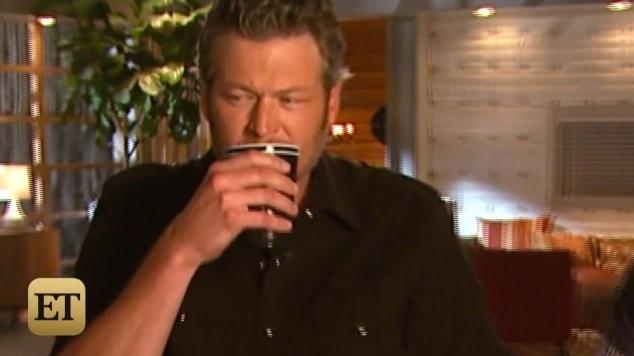 When asked what was in the plastic cup he was chugging from, the singer said: "a little vodka."
Article continues below advertisement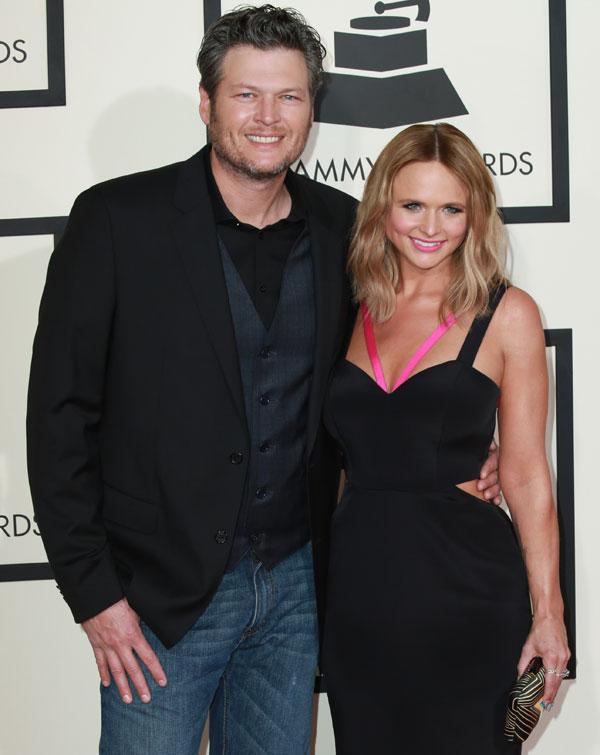 "I thought I'd get it started early," he said. "It's been one of those weeks…Well, I got divorced." The interview aired on August 3, but was filmed three days after their announcement on July 20.