PHOTOS
Braunwyn Windham-Burke Reveals What Shocked Her The Most About Her First 'Real Housewives Of Orange County' Reunion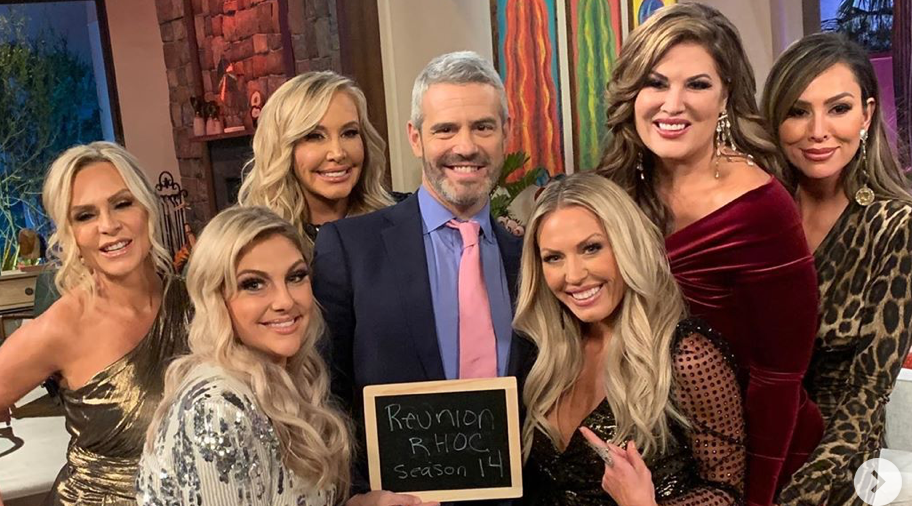 Article continues below advertisement
The mother of seven, 42, recently dished to Page Six about how much she enjoyed the reunion and what shocked her the most about filming. "I had always heard because I have friends in different cities, so everyone I was talking to was telling me what a long, hard day it was," she revealed to the outlet. "I was actually expecting it to be a lot worse. And I ended up having a pretty great day. I enjoyed it. Yeah, that shocked me."
Braunwyn confessed, "I left the reunion on good terms with all my cast mates. ... I can't even say what an amazing year I've had. This has probably been the best year of my life and the most transformative for me as a woman and as a person. I would come back in a heartbeat."
Article continues below advertisement
In November 2019, the blogger admitted that being famous has made her "anxious" and revealed how fame changed her life for better or for worse. She took to her Instagram Stories at the time for a fan Q&A. One user asked her what the hardest adjustment that came with being on the show. She replied, "Being recognized when I'm out. I thought it would be 'fun,' but it actually makes me kinda anxious!"
She added that her husband, Shane gives her the most support during filming. Another fan asked if she's returning next season to the show. Braunwyn said she hopes that she will be asked to come back for season 15.
Article continues below advertisement
When asked what she likes about being on the franchise, Bruanwyn answered, "I love filming. It's a cool energy rush, having the cameras around. I like traveling for things like Watch What Happens Live and I really love the opportunity to get involved with amazing people."
She made her debut on RHOC this in August 2019. She told People at the time which of her costars she clashes with the most. "If I had to pick a person that I had the most friction with, it would probably be Tamra Judge," she admitted. "But, it's also the person that made me face a lot of issues myself and kind of brought the best of out me."
What are your thoughts on what Braunwyn had to say? Sound off in the comments below!