PHOTOS
Brielle Biermann Dyes Her Hair Even Darker To 'Differentiate' Herself From Mother Kim Zolciak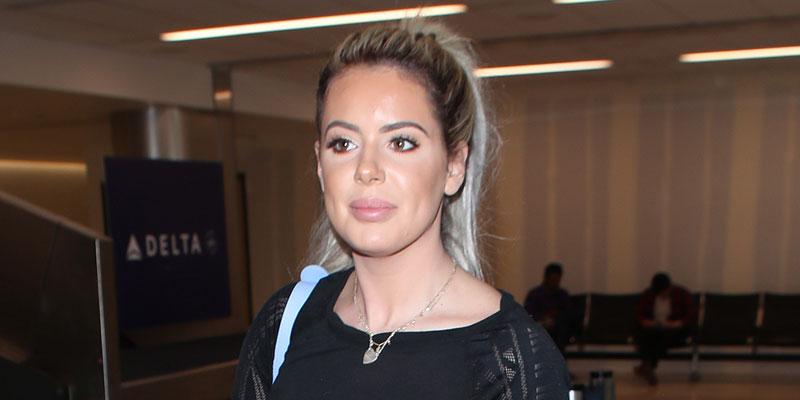 Brielle Biermann dyed her signature blonde hair a honey hue at the beginning of 2020, and she just took things one step further by opting to transform into a dark brunette. The Don't Be Tardy star explained her reasoning for the makeover, and admitted that she's tired of resembling mother Kim Zolciak.
Article continues below advertisement
"I'm just trying to differentiate myself a little bit. It's always been like, 'Oh, little Kim.' That's who I am. I look just like my mom. Always have. I mean she's gorgeous, but somebody's got to start looking a little different at some point," Brielle, 22, told People. "The dark hair gives me a different identity. I'm trying to detach myself from being Kim's daughter and be my own person," she added.
Brielle shared a few photos of her new tresses on Instagram, and her fans seemed to love her darker hair. "I love the brown more then the blonde!" one person wrote. "This color on you is a VIBE. I'm here for it," another fan added. "Your recent changes have only added to your beauty. Looking much more your age these days," a third person noted.
Article continues below advertisement
In January, Brielle made the decision to get rid of her lip fillers. "Dissolved my lips yesterday … gonna look like 18-year-old Brielle again soon. 2020 new year new me!" she captioned a selfie that showed off her more natural looking appearance. She also shared a series of throwback snaps of her pre-plumped look. "I know y'all know these lips ain't the vibe. I was 16 or 17 here," she added.
Brielle announced she had gotten more lip filler in February to fix her "uneven" pout, but assured fans that she didn't go overboard this time around. "All the filler I had before made my lips uneven … so I had @dr.thuydoan re-inject my lips JUST A TAD and I couldn't be happier. Still NO WHERE NEAR how they were before ... Less is more!" Brielle wrote on her Instagram Story.
Article continues below advertisement
Kim revealed in an interview in 2016 that she was all for her daughter getting lip fillers if it made her happy.
"Brielle did have her lips done. She's been talking about her lips for, I don't know, since she was 14 years old. I said, 'Brielle, when you're an adult, when you're an adult, when you're an adult...' Well guess what? She's 19 ... and I did mine, too, so what am I going to say?" Kim told E! News at the time. "I want Brielle to feel beautiful about Brielle. It's not for anybody else, and I'm completely supportive, and she's an adult ... I want Brielle to feel great about Brielle," she added.
Article continues below advertisement
Do you like Brielle better as a blonde or a brunette? Sound off in the comments below!