PHOTOS
Watch! Britney Spears Shows Off Her Hot Body While Doing Yoga In A Bikini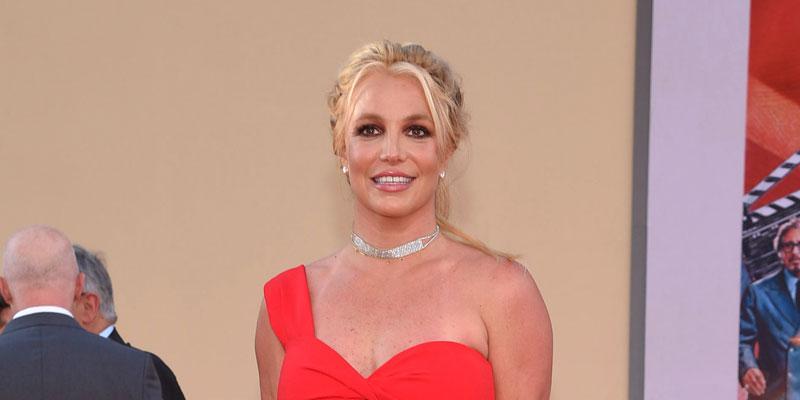 Britney Spears showed off her hot body while doing yoga in a bikini on Instagram on Thursday, January 2. The singer revealed that she was looking forward to getting more into her practice in the new year, and admitted to having a lot of things she keeps "bottled up" inside of her. The pop princess donned a purple bathing suit and sneakers in the clip while doing a variety of poses.
Article continues below advertisement
"In 2020 I will be doing a lot more acro yoga and the basics for yoga …. I'm a beginner and it's kind of hard to let go …. learning to trust and letting someone else hold your body!!! I have a lot of things I keep bottled up so I have to keep my body moving!!!! Thank God for mother nature …. she's really no joke …. she grounds me and helps me find my feet and always opens my mind when I step outside!!!! I was lucky today with this beautiful weather," she captioned the video.
She continued, "I just flew in from a trip with my family and I ran a 6.8 speed outside my house for a 100 meter yard dash ... I did 6 in high school so I'm trying to gain speed!!!! I hurt my thigh so I apologize if my legs look swollen. I hope you all have a wonderful new year and GOD SPEED!!!!! PS I'm so cool with my tennis shoes and yoga. It's the new thing you know."
Article continues below advertisement
Her fans were very complimentary in the comments section of her post. "Don't apologize for anything you look amazing as always!!!!!" one person wrote. "You are so refreshing. I love your honesty and vulnerability. And you make me smile!" another person added. "Movement in any form is super helpful for mental health. You are an inspiration to everyone that follows your journey," a third person noted.
Article continues below advertisement
"Britney struggles to keep her life on track, but right now she's been doing incredibly well. Her family is very proud of the steps she's taken to get where she is today. Britney's been following her doctor's orders and is in a very stable place at the moment. She is trying to keep life simple and spend time with boyfriend Sam Asghari and her kids 14-year-old Sean and 13-year-old Jayden whenever possible," a source told ET in December 2019.
Article continues below advertisement
What do you think of Britney's yoga video? Sound off in the comments below!