PHOTOS
Carrie Underwood Shows Scar From 2017 Accident In Her Latest Throwback Pic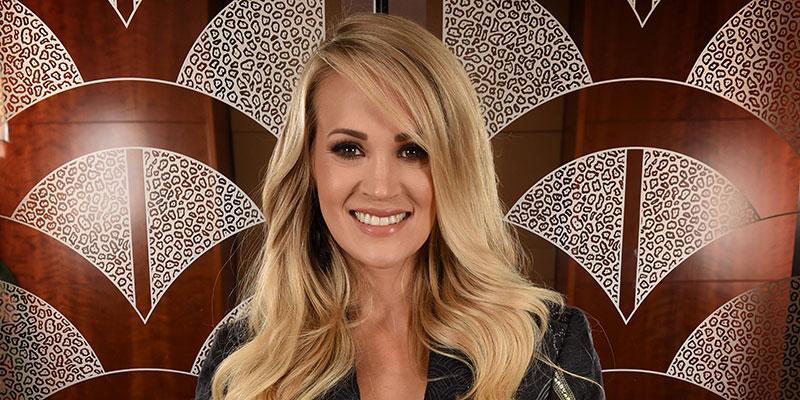 Carrie Underwood received a ton of praise from her fans after she posted a throwback selfie that displayed a scar she had gotten from her unfortunate 2017 accident.
Article continues below advertisement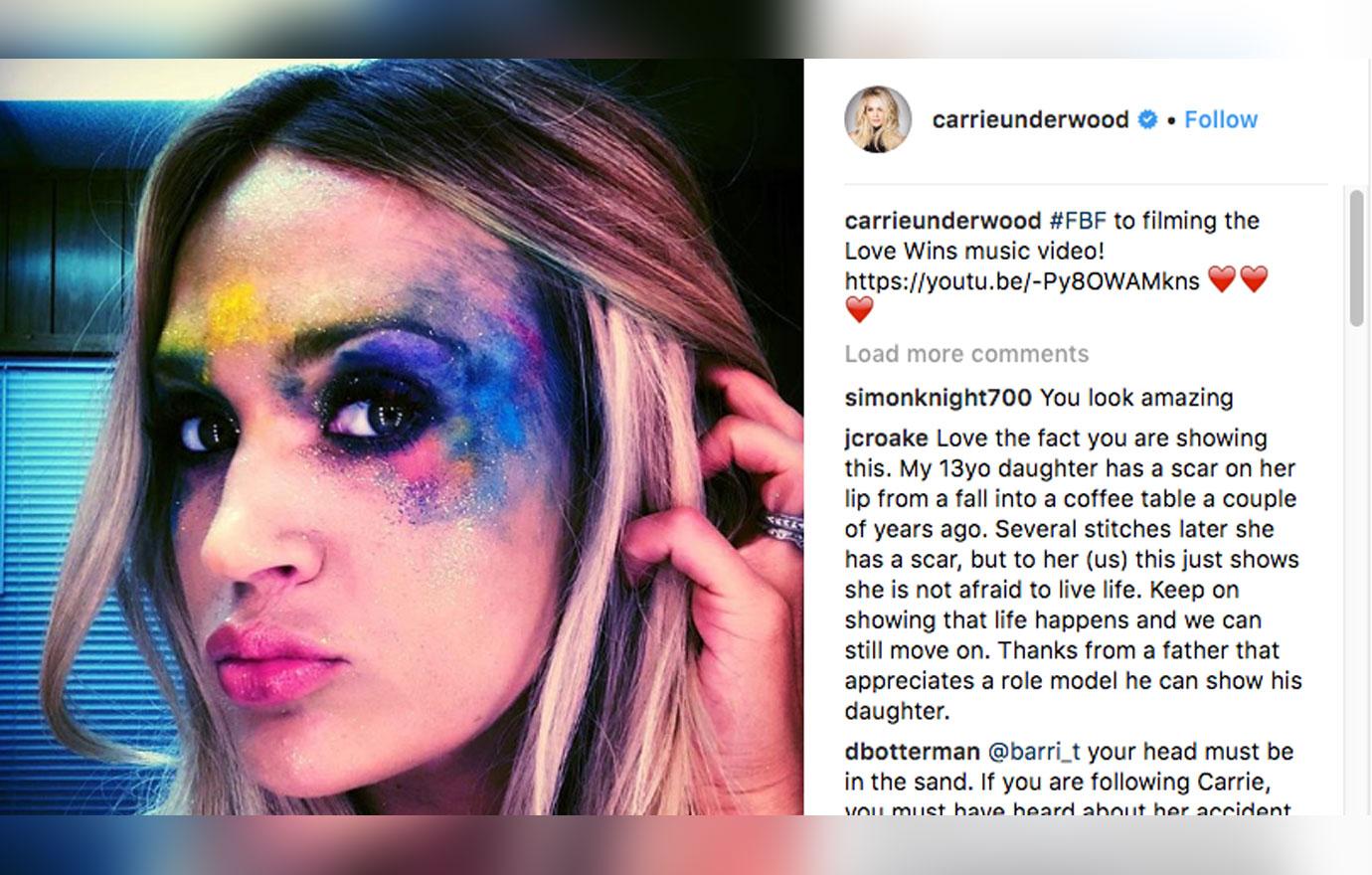 The selfie was taken on set while she was filming the video for her song "Love Wins".
She sported some colorful makeup with a visible scar above her lip in the throwback photo. The scar itself was edited out in the final version of the song.
Article continues below advertisement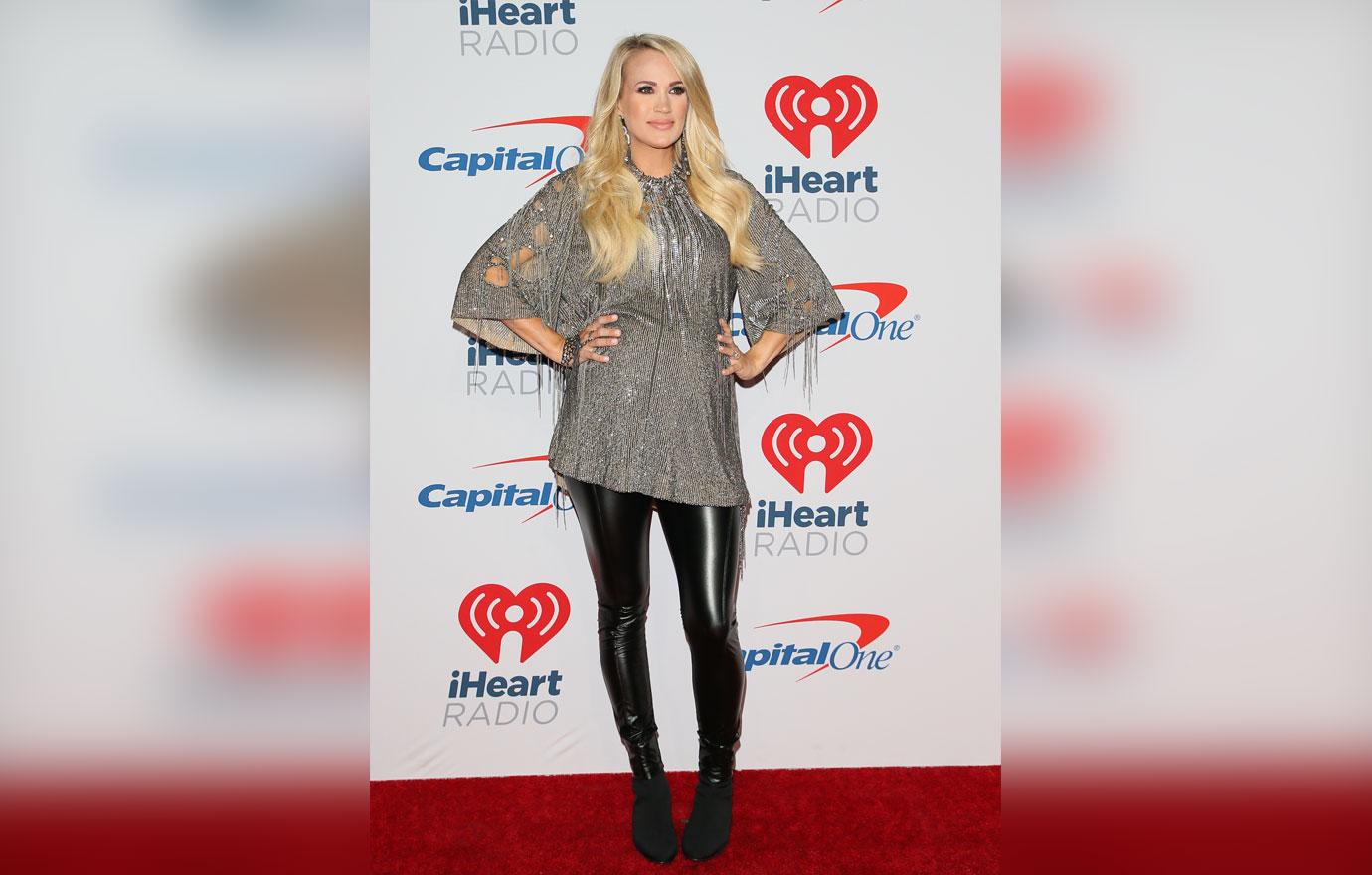 Carrie, who is currently pregnant with her second child, endured a painful fall outside her home back in November 2017 where she broke her wrist and injured her face. She then underwent surgery on her arm and received more than 40 stitches.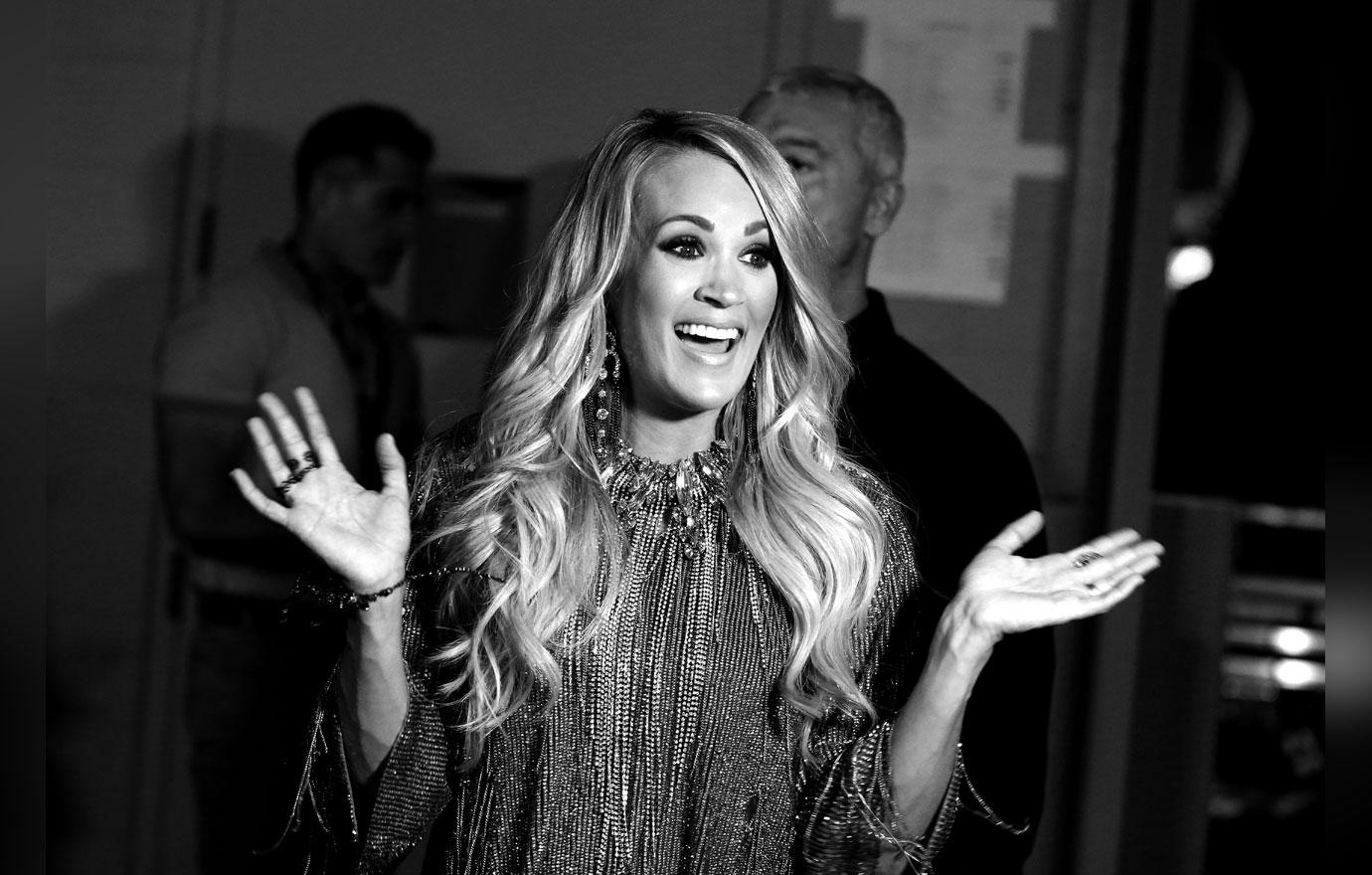 It took her quite a while until she was ready to reveal her new face after the accident. Now her fans are praising Carrie for showing her battle wounds from that unfortunate event last year.
Article continues below advertisement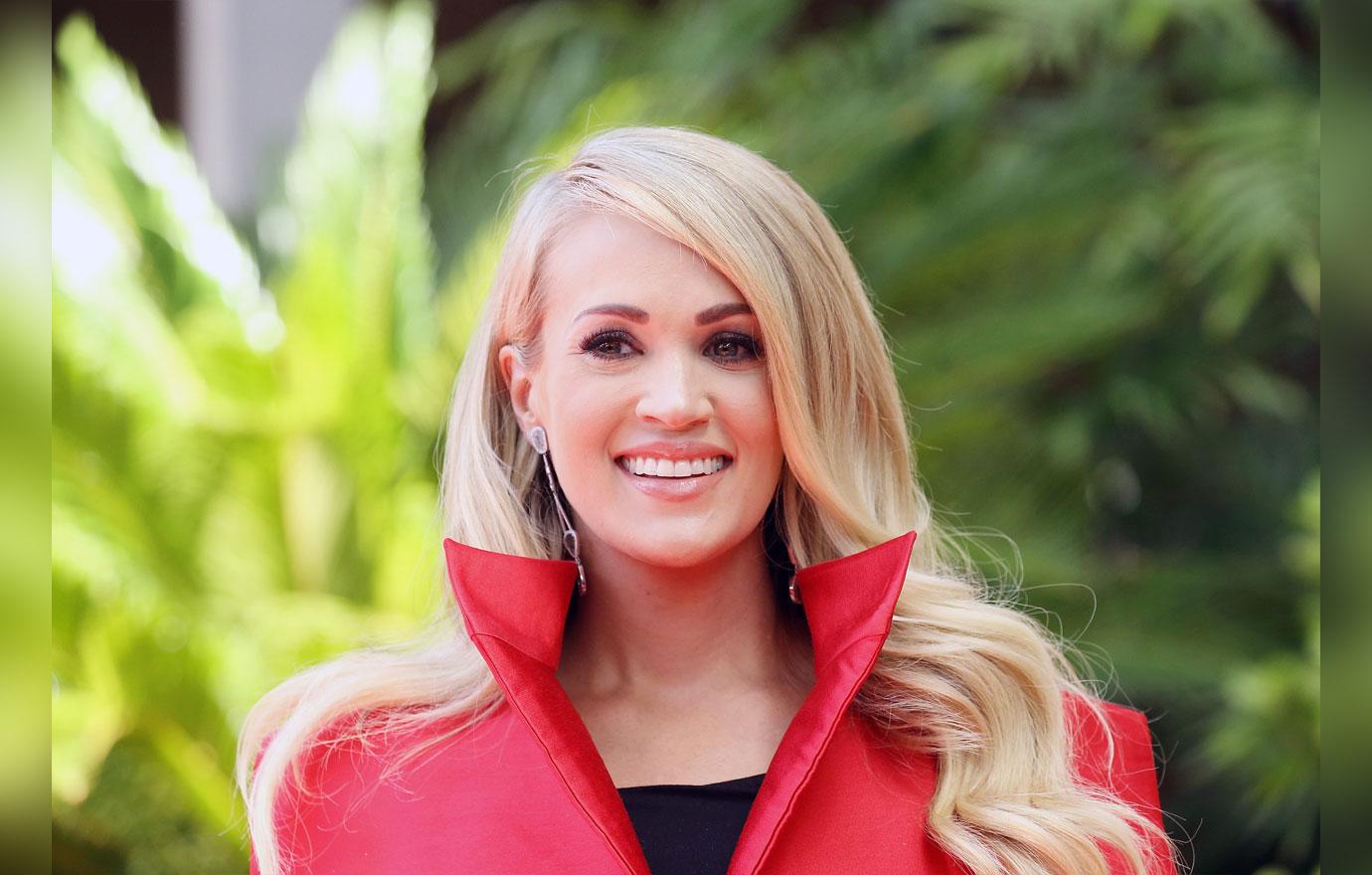 "You look beautiful" and "Thank you for being brave and bold" were just two of the comments left for her on that particular post.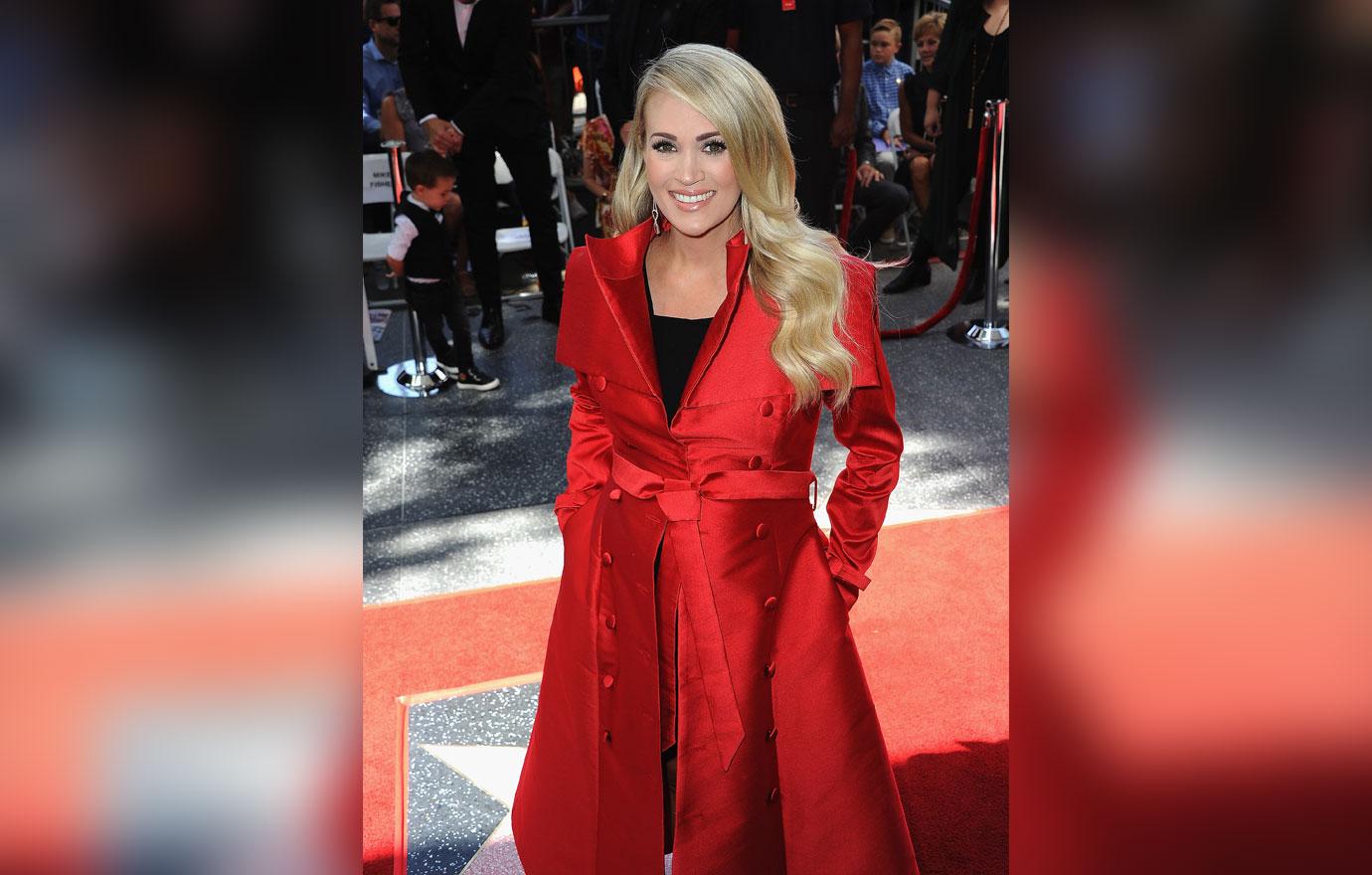 What are your thoughts on Carrie showing off her scar? Sound off in the comments.