PHOTOS
Carrie Underwood Reveals New Face Ahead Of ACM Comeback Performance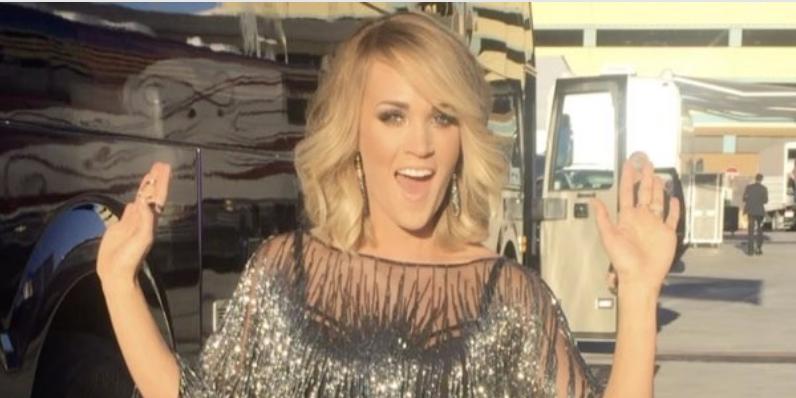 Article continues below advertisement
"Getting ready for the weekend…" she captioned the picture which showed most of her face as only her mouth area was covered by a microphone.
Back in November, the "Before He Cheats" singer fell at her Nashville home, injuring her face and wrist. As a result, the 34-year-old received 40-50 stitches to her face and warned fans she "might look a bit different. However, for the past few weeks, Carrie has shared several photos of her face and fans have said she looks the same.
Article continues below advertisement
"I'm doing pretty darn good these days," Carrie wrote on her blog earlier this week. "My wrist is almost back to normal, about 90% there…and the docs say that last 10% will come in time. And my face has been healing pretty nicely as well. I definitely feel more like myself than I have in a while."
She added: "One of the silver linings for me in this healing process is the time I've gotten to spend with Mike and Isaiah. I've been calling it "forced relaxation." Sometimes I think things happen in order to make us slow down. It also means I've been home to support my favorite hockey player coming out of retirement!"
Article continues below advertisement
Carrie will be performing her new single "Cry Pretty" live at the ACM Awards. The country star's return to the stage will mark be her first post-surgery performance.
What do you think about Carrie's comeback? Sound off in the comments!