PHOTOS
The Carter Family Takes Over Paris! Blue Ivy, Beyonce, And Jay Z Visit The Louvre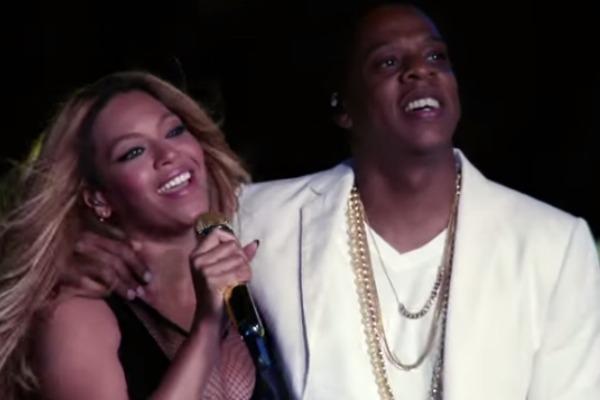 spl859820_0091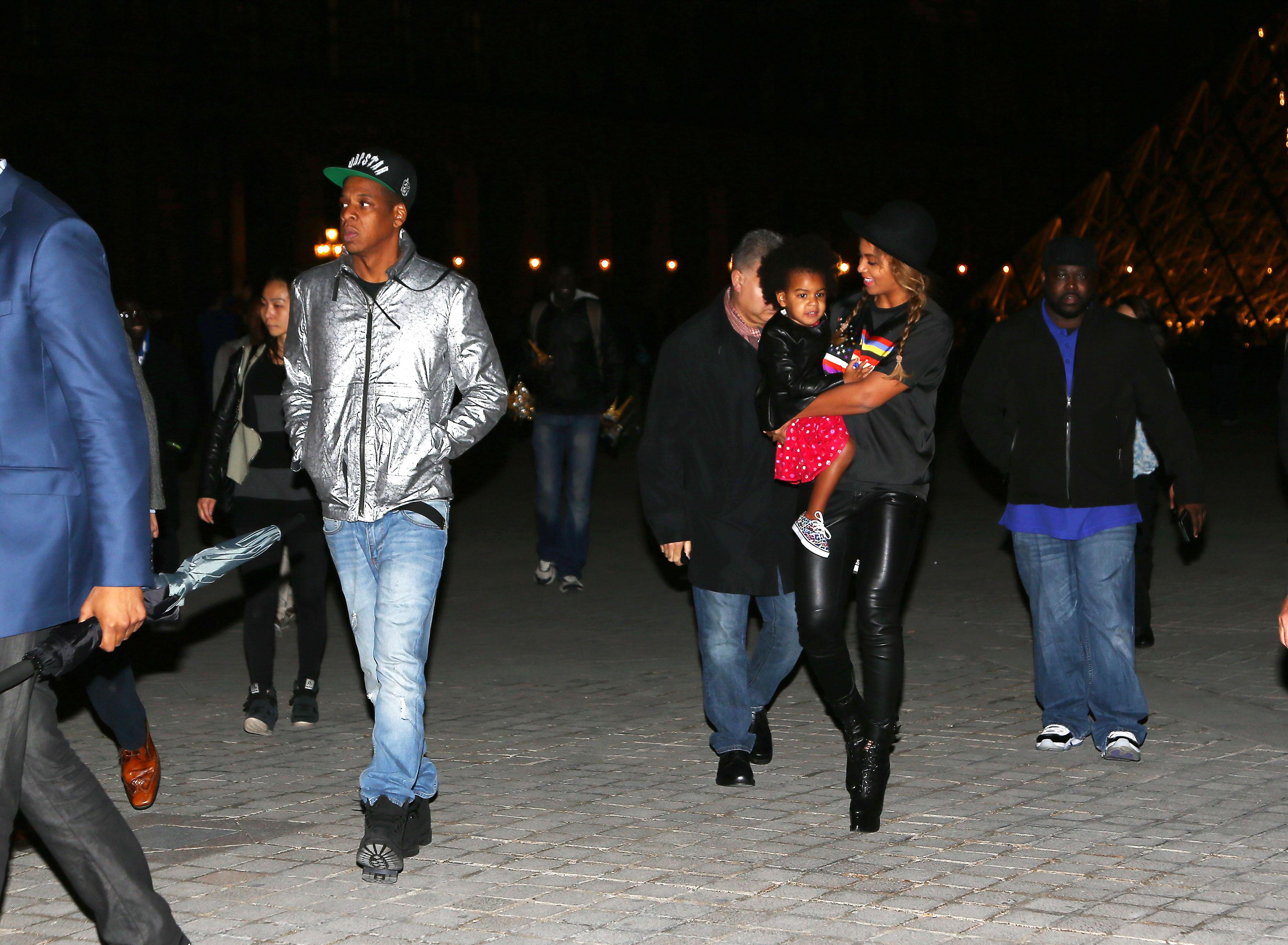 At the age of two, Blue Ivy has seen more landmarks than most people will see in their lifetime.
She has visited the Picasso Museum in Spain, spent New Year's Eve at the Versace Mansion in Miami, and now she can add the Louvre to her expanding list. On Tuesday, Beyonce and Jay Z brought their daughter along to take a tour of the world famous art museum.
Article continues below advertisement
spl859820_008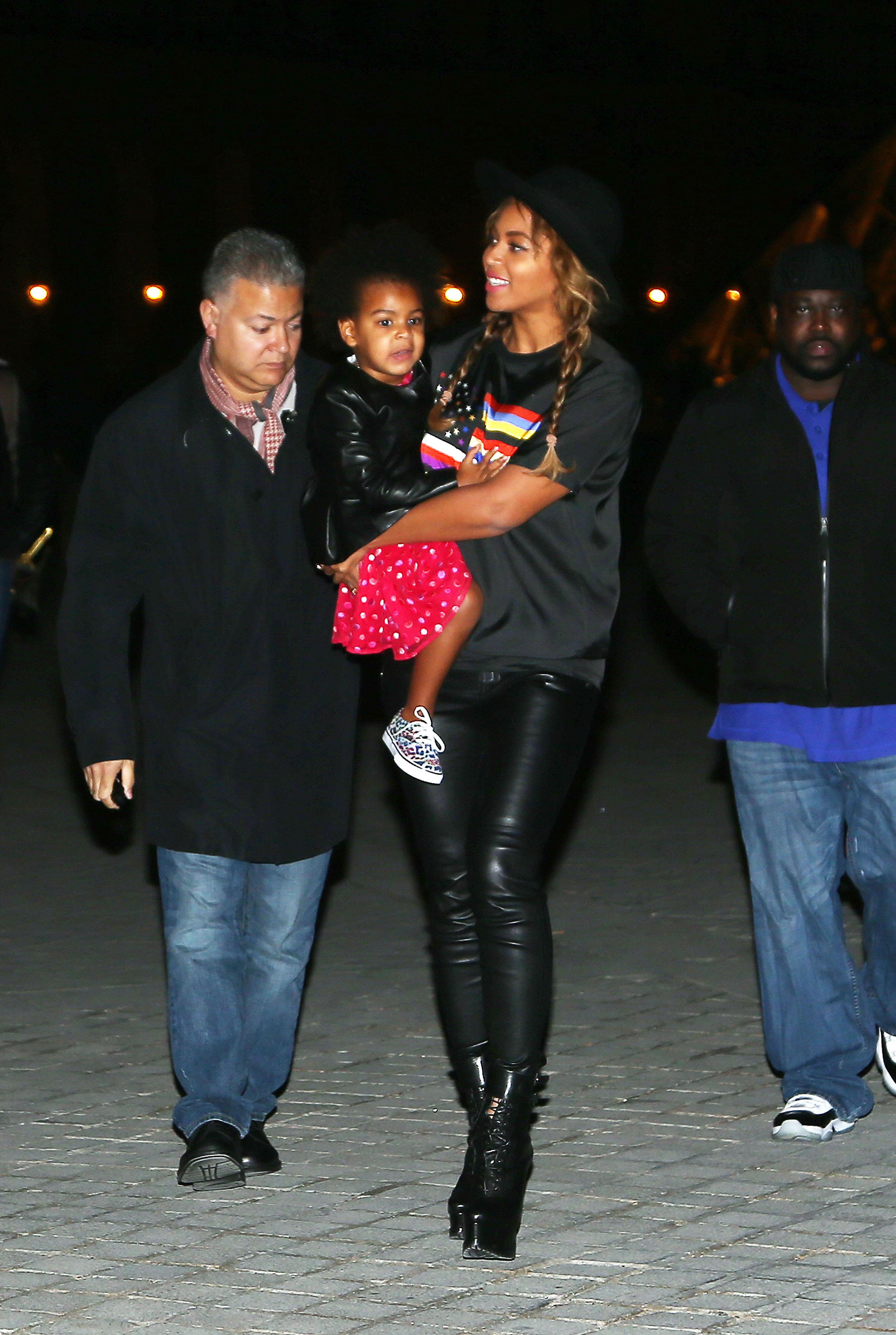 They stayed for hours at the Louvre, and were snapped following their private visit.
spl859820_001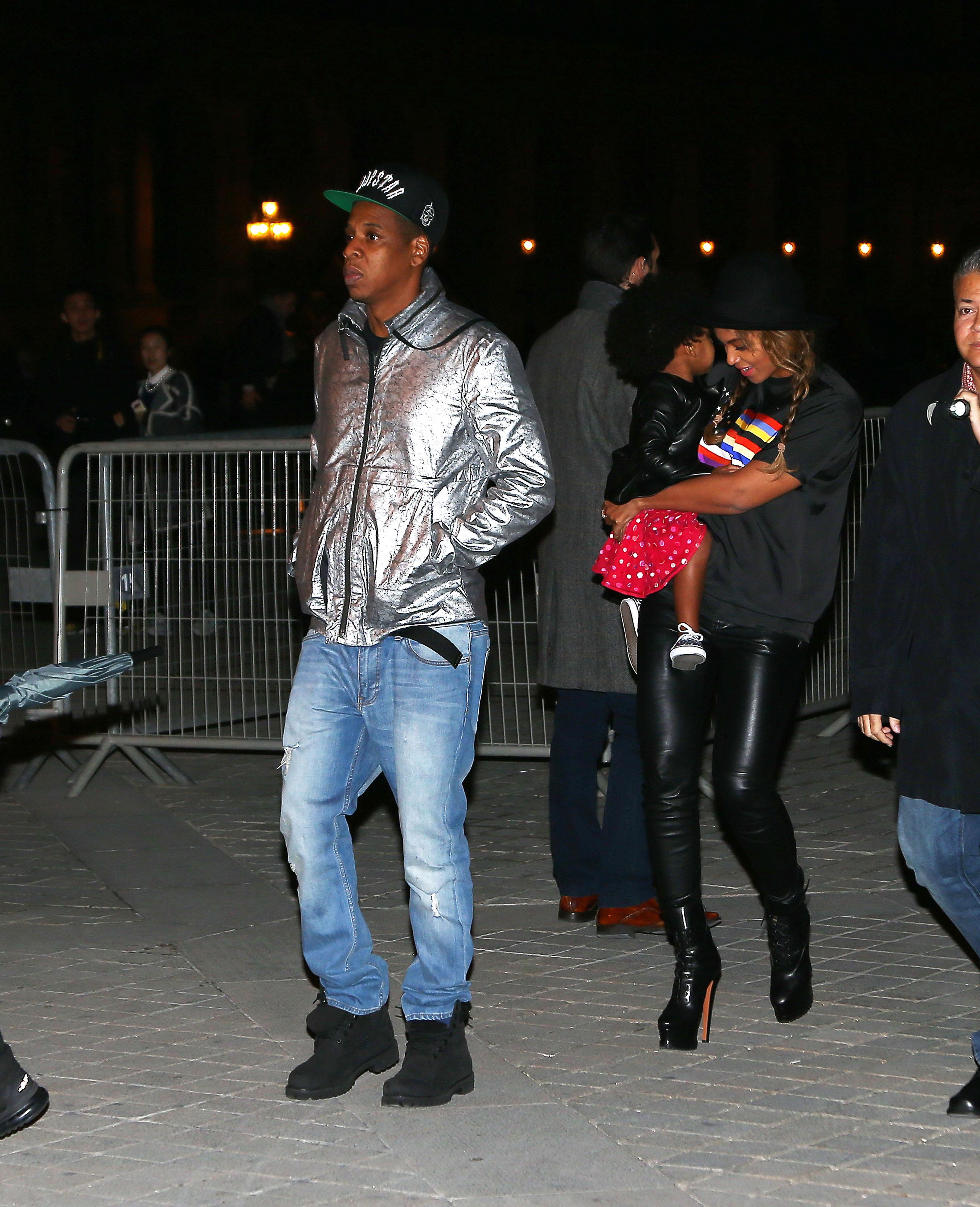 Though a crowd followed the famous family earlier in the day, Bey only had eyes for her daughter and husband, as she snapped photos of Jay Z holding their excited daughter while they walked along the streets of Paris on their way to the museum.
Article continues below advertisement
spl859820_015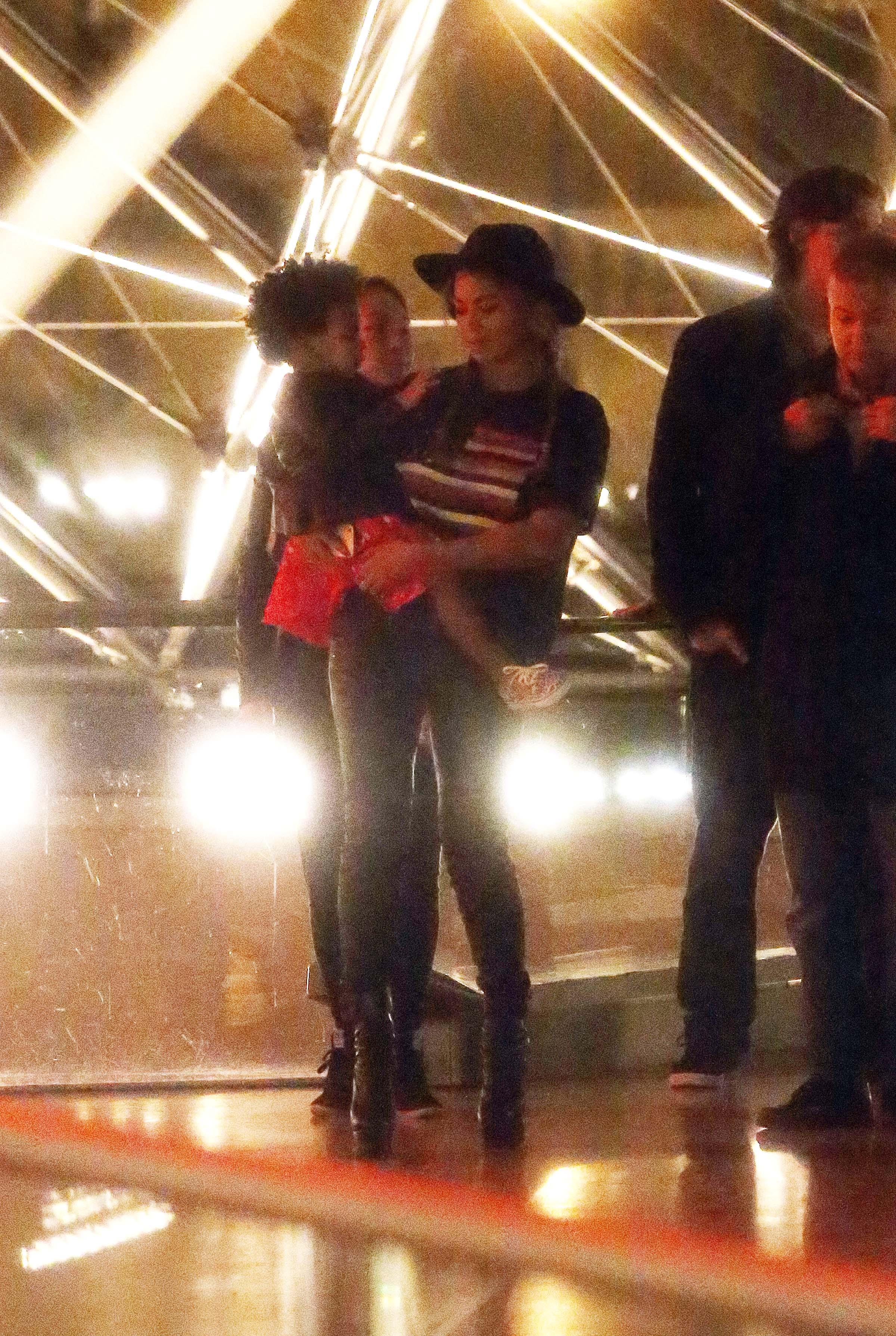 Bey was stylish in sky-high heels, black leather pants, a fedora, and shirt emblazoned with a colorful version of the American flag. Blue Ivy was chic with a red polka dot dress and leather jacket, while Jay Z went for a more eye-catching look in a silver jacket and blue jeans.
Article continues below advertisement
spl859820_0111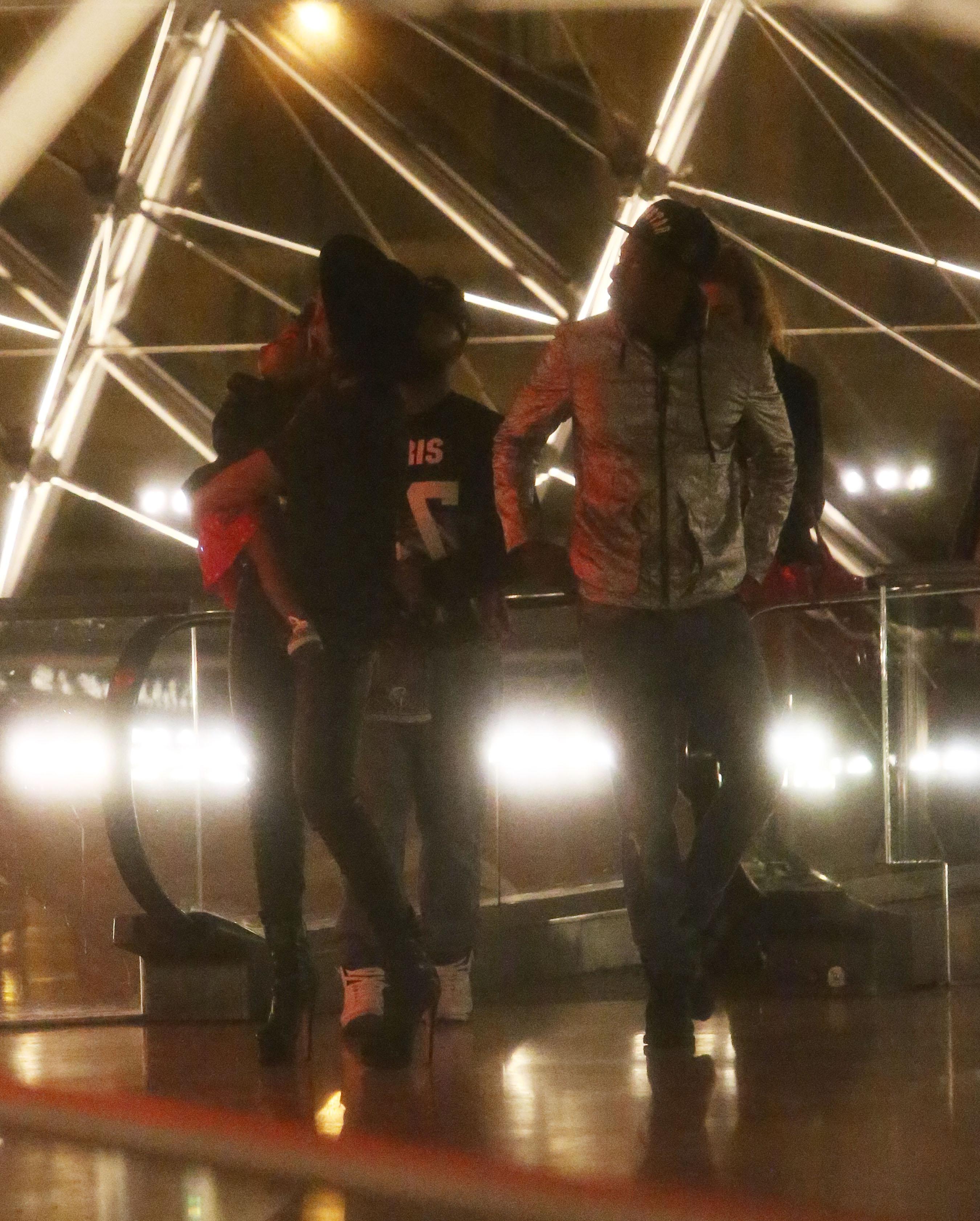 The Carters have been spending time in Paris since their "On the Run" tour ended last month. Just last week, Bey shared snaps of Blue Ivy making the grounds surrounding the Eiffel Tower her personal playground.
Article continues below advertisement
spl859820_006
While in the city of love, Bey and Jay Z have looked completely happy with one another, which is a beautiful sight to see after they had to deal with divorce rumors for months.
Article continues below advertisement
spl859820_004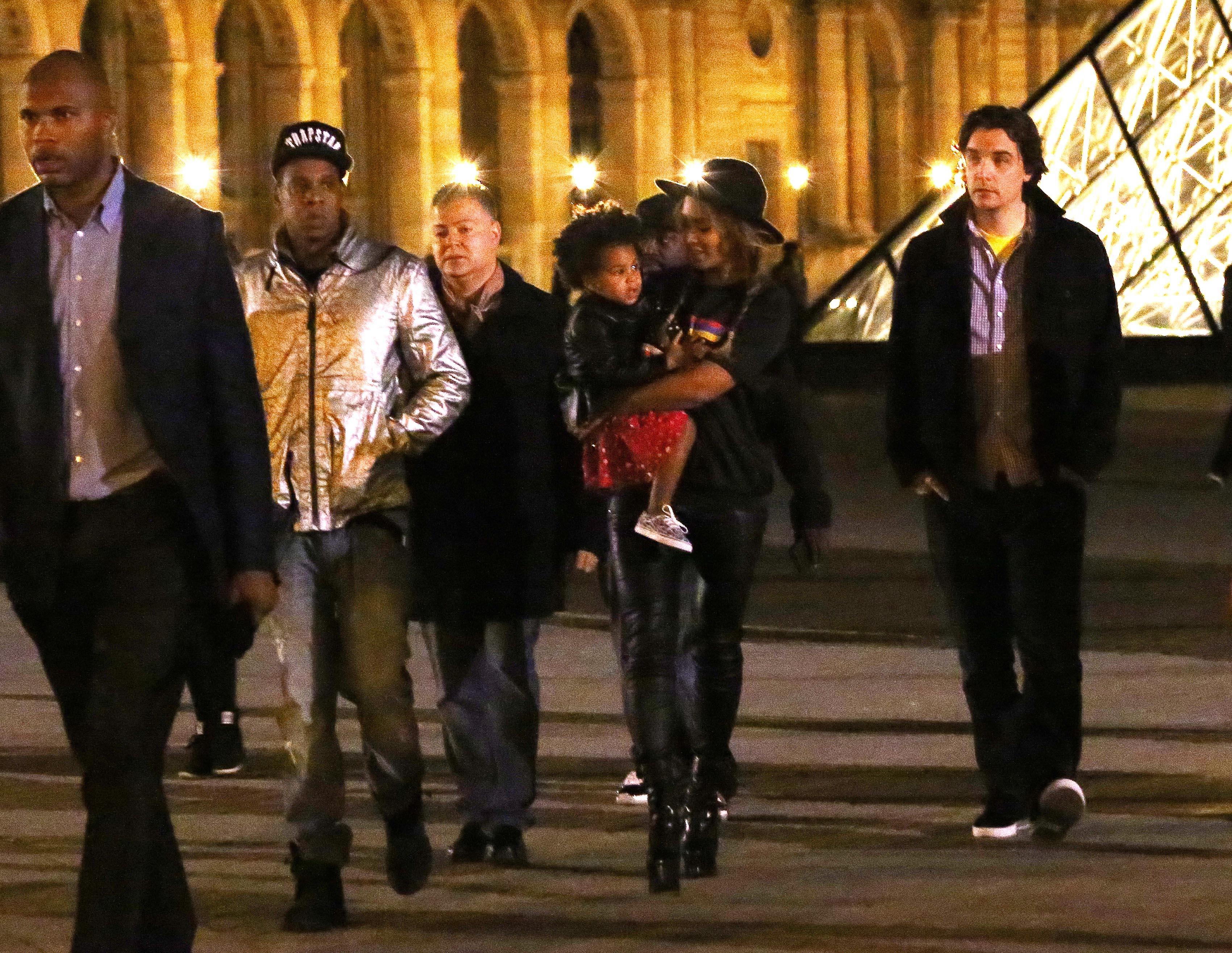 Jay Z previously explained why Paris means so much to them, telling the crowd during the final "OTR" show, "We love Paris. It's special to us because we got engaged here and this is where baby Blue was conceived."