PHOTOS
So Many Scandals! 19 Of Charlie Sheen's Secrets And Scandals Before His Bombshell HIV Confession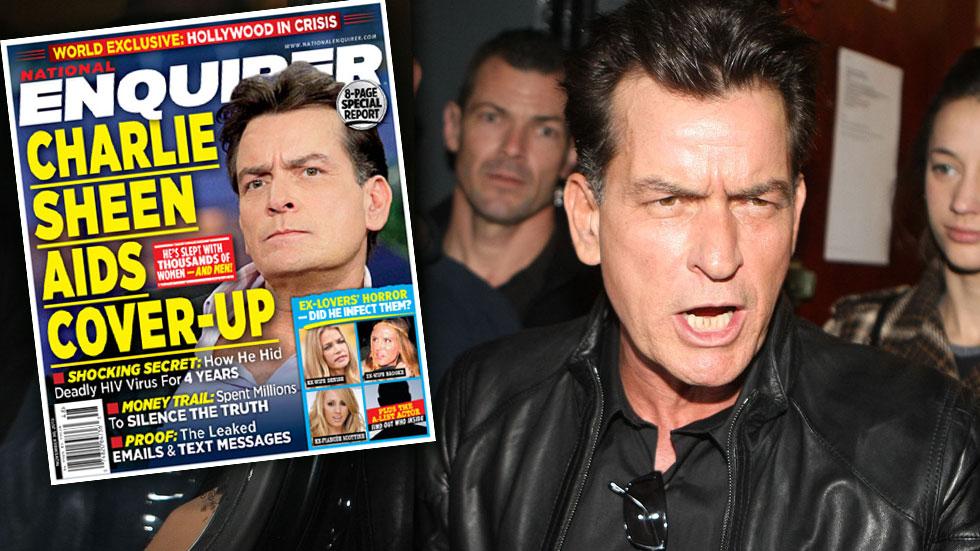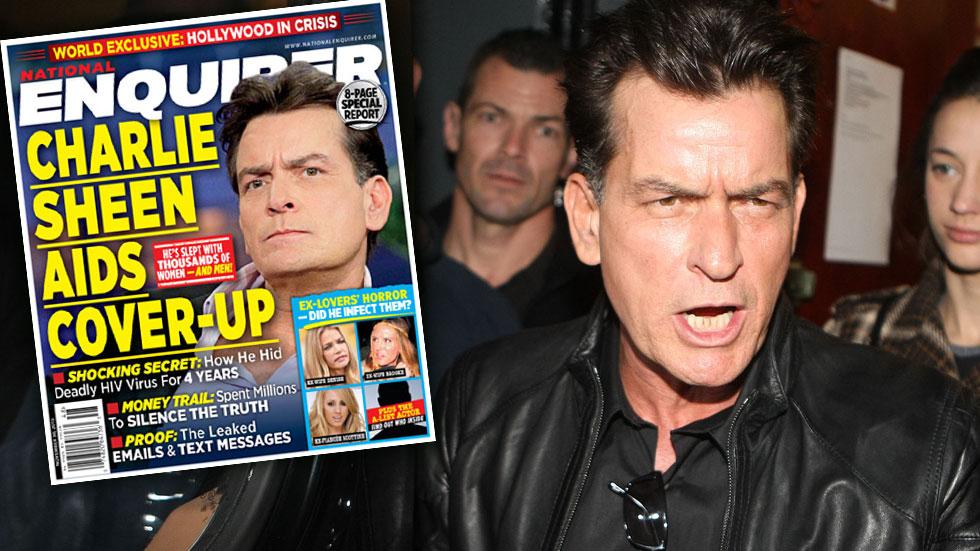 Charlie Sheen confirmed The National ENQUIRER's report that he's HIV positive. But the bombshell – and his attempt to cover the diagnosis up – is just one of the many scandals attached to the actor's name. From his hard-partying lifestyle to his toxic relationships, click through to see all of Charlie's secrets and scandals over the years.
Article continues below advertisement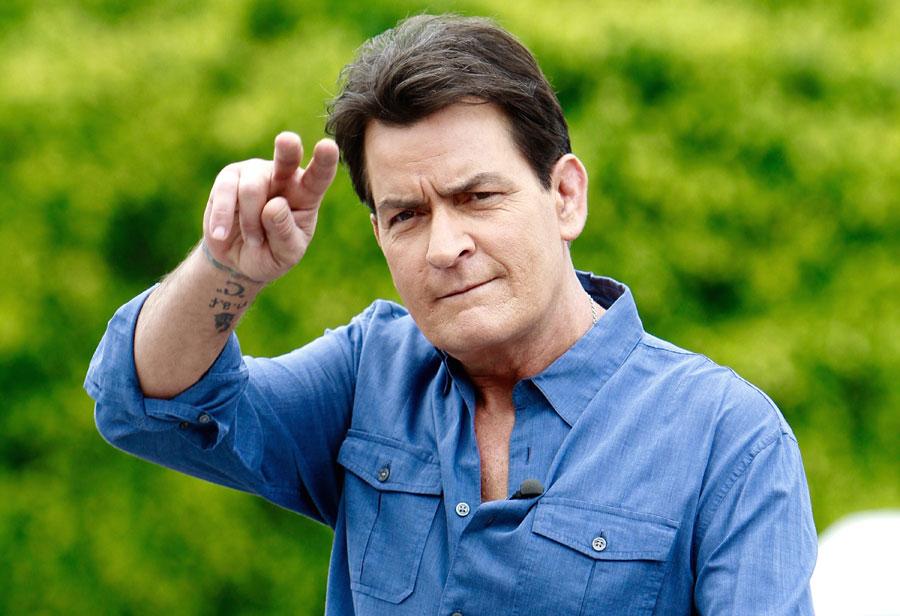 The actor admitted to spending $50,000 on callgirls from Heidi Fleiss' services in 1995!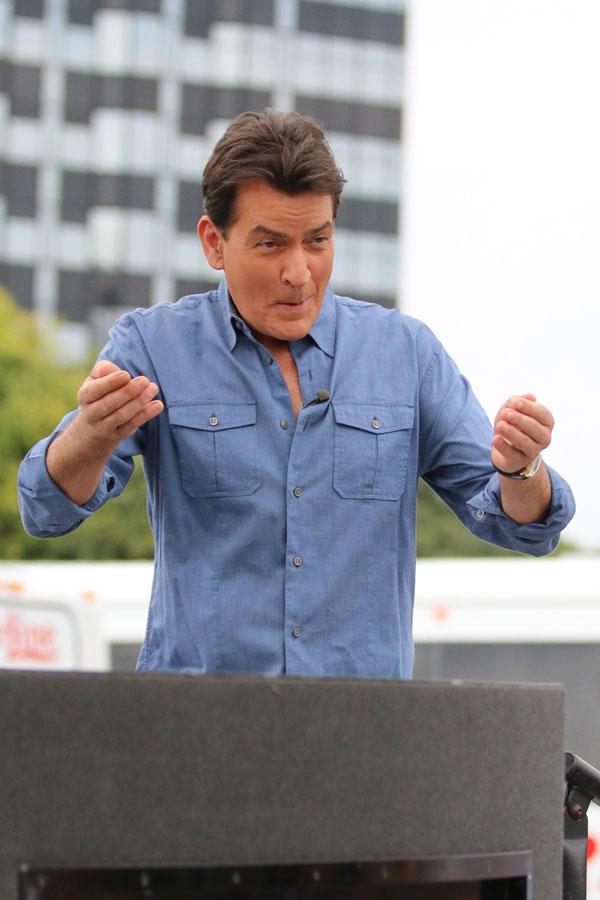 Charlie's struggle with addiction has been going on for decades, as he was admitted to the Los Angeles hospital in 1998 after "consuming excessive amounts of drugs and alcohol," CNN reported.
Article continues below advertisement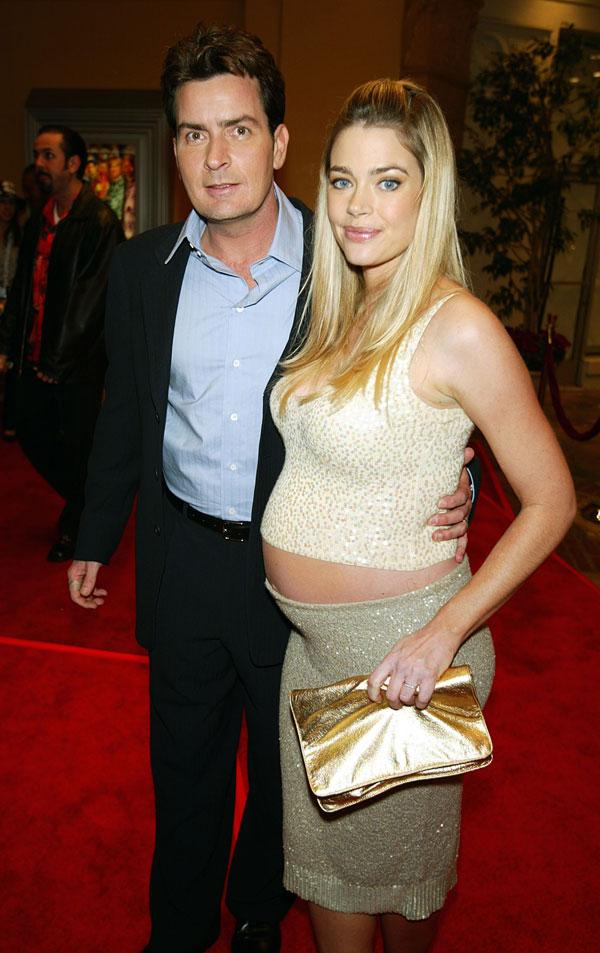 Charlie's ex-wife Denise Richards filed for divorce when she was pregnant with their second child. She blamed their split on his "inappropriate behavior."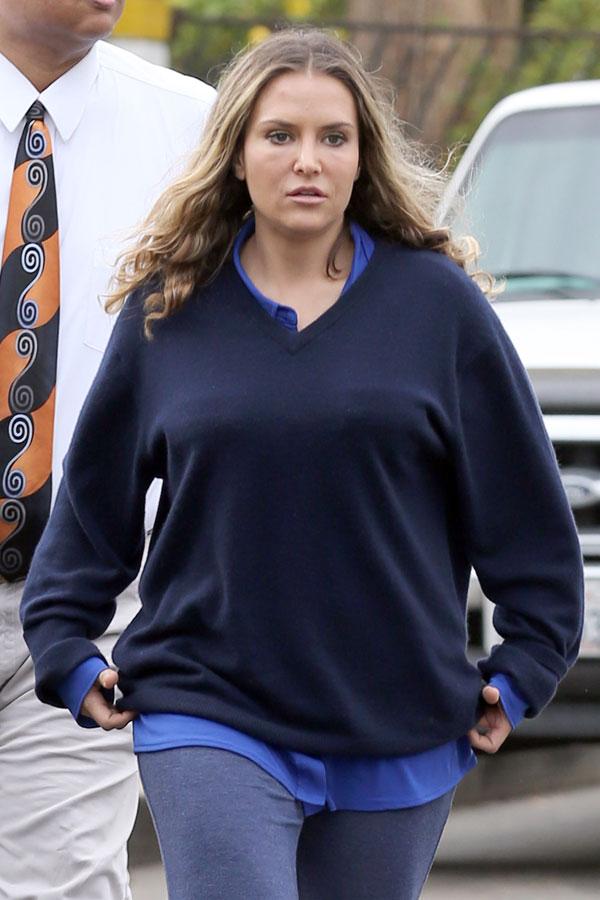 Article continues below advertisement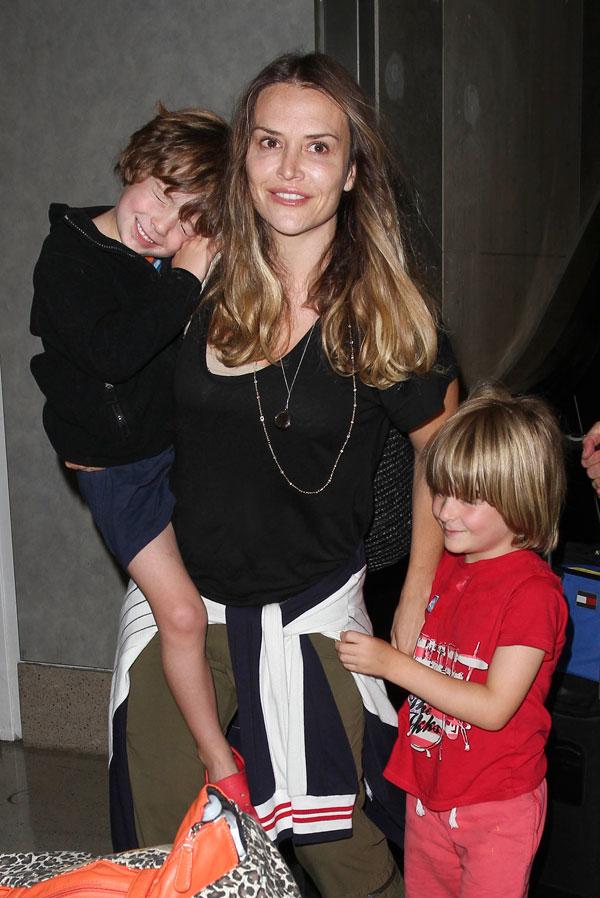 Charlie was in rehab when his ex-wife was pregnant with their twins Max and Bob. Despite their split, Brooke continued to have Charlie in their children's lives. "Even though Brooke doesn't have legal custody of the boys, she does have the final say in allowing the boys to spend time with Charlie," a source told RadarOnline. "She has permitted the boys to spend at least three days a week with their father, including at least one overnight visit."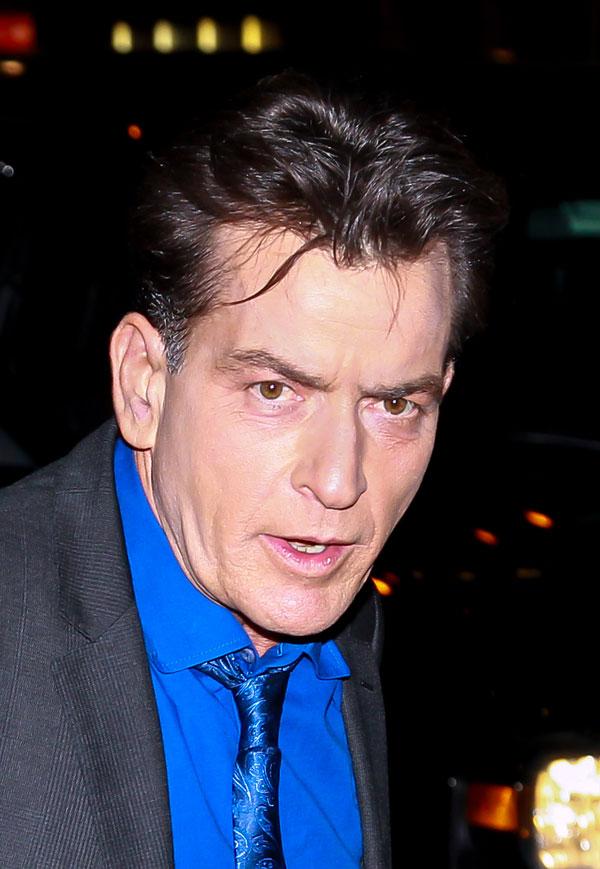 In 2010, Charlie's hard-partying lifestyle set him back $500,000! "He spent a fortune… his preference is to smoke the cocaine," an insider told Radar. "What's more, the womanizer spent tens of thousands of dollars showering hookers with lavish gifts — including buying some vehicles — and even paying to fly them around the United States on private jets to spend time with him."
Article continues below advertisement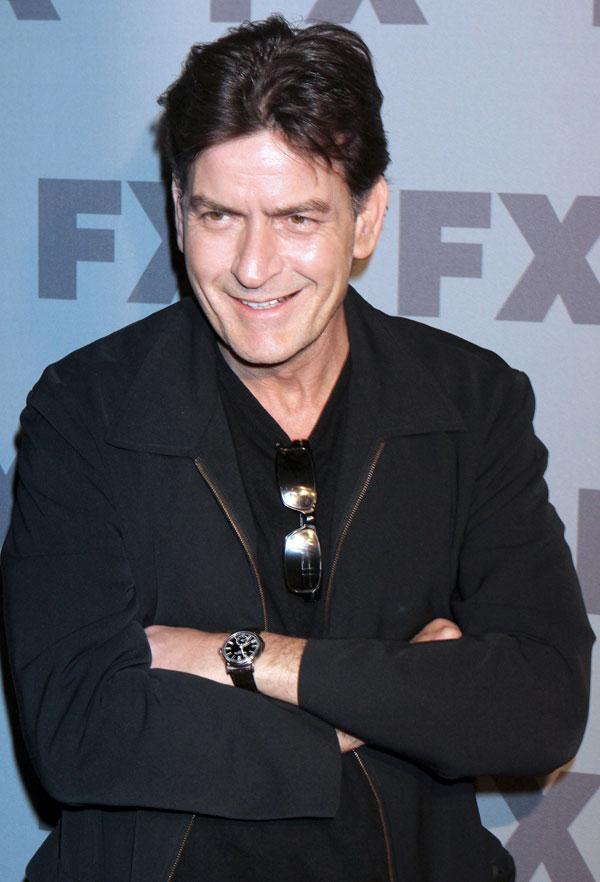 While partying in New York City in 2010, he accused porn star Christina Walsh of stealing his wallet and watch.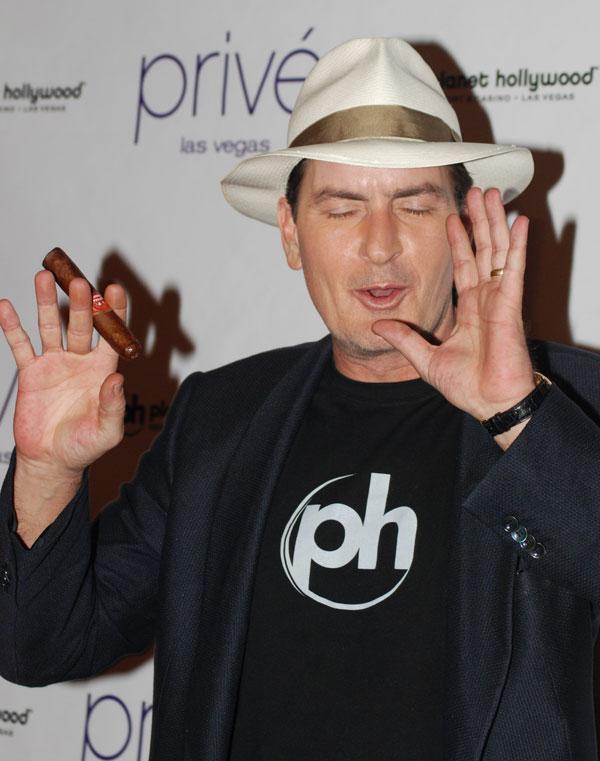 During the rendezvous, Charlie's rep Stan Rosenfield confirmed that Charlie suffered an allergic reaction to medication only two months after his rehab stint.
Article continues below advertisement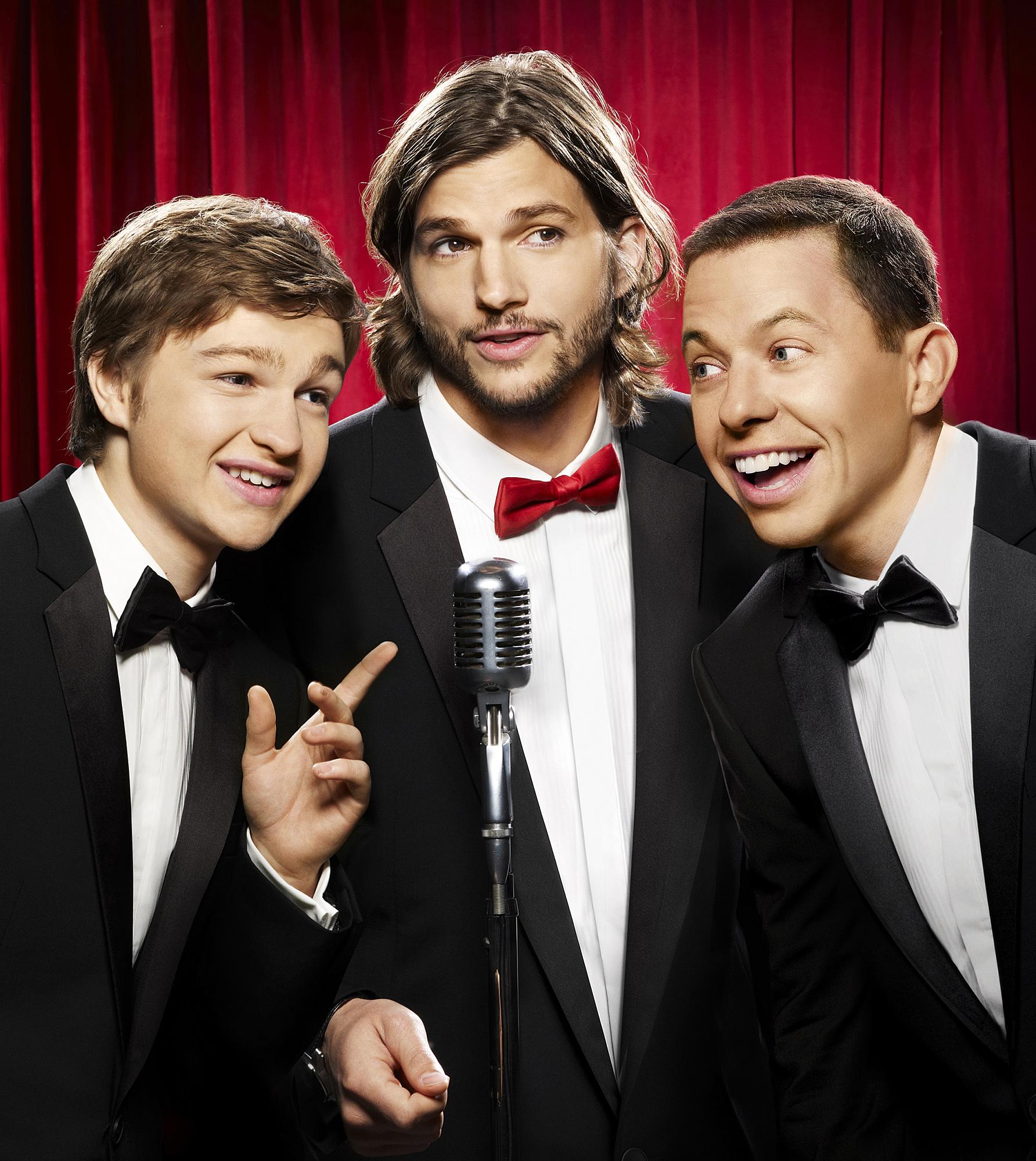 When Charlie was fired from Two and a Half Men in 2011, he bashed Ashton Kutcher, who replaced him on the show. "Hey Ashton sorry bro all good," he wrote on Twitter. "Now quit barfing on my old brilliant show. Remember Punk'd? How duz it feel?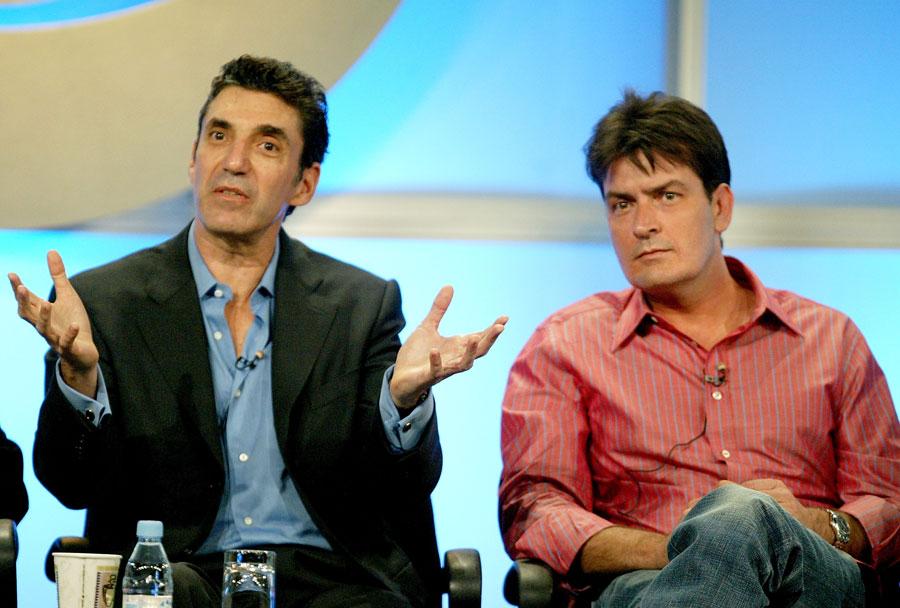 Charlie sued the creator of Two and a Half Men, Chuck Lorre, after a public meltdown. "Defendant Chuck Lorre, one of the richest men in television who is worth hundreds of millions of dollars, believes himself to be so wealthy and powerful that he can unilaterally devoid to take money away from the dedicated cast and crew of the popular television series, Two And A Half Men in order to service his own ego and self interest, and make the star of the series the scapegoat for Lorre's own conduct," the lawsuit read.
Article continues below advertisement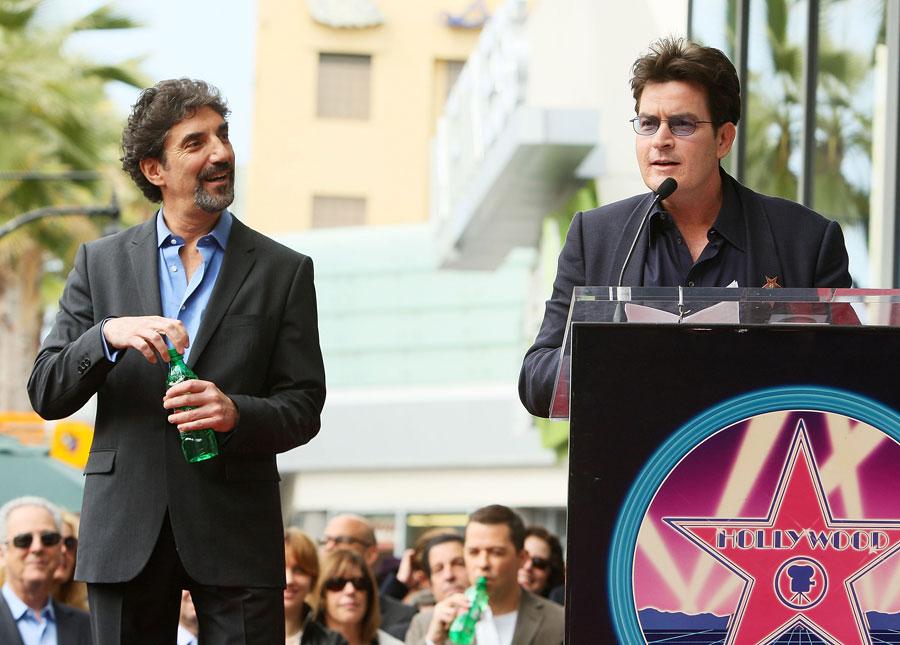 Charlie bashed Chuck in early 2011, saying he "violently hated" him. He also called him a "stupid, stupid little man."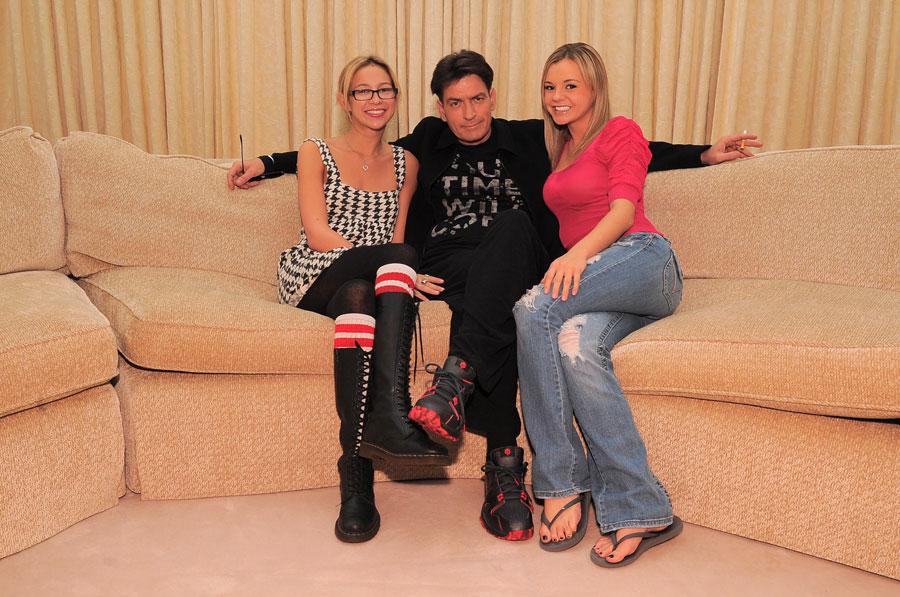 Charlie told Playboy that he had a "psychotic break" in 2011 when he was arguing with the Two and a Half Men creator. He said of his catchphrases "tiger blood" and "winning," "Most of it came out of nowhere. The tiger blood? I don't know... I don't know what the f**k that was about. That was just stupid."
Article continues below advertisement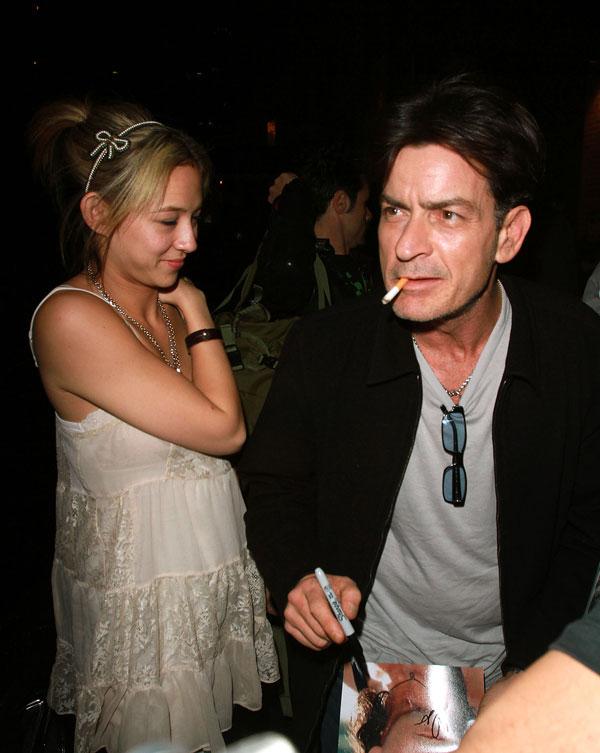 Charlie starred in his comedy show "Violent Torpedo of Truth/Defeat Is Not an Option" after he was fired from the sitcom. But the show wasn't as successful, as he received boos during opening night in Detroit.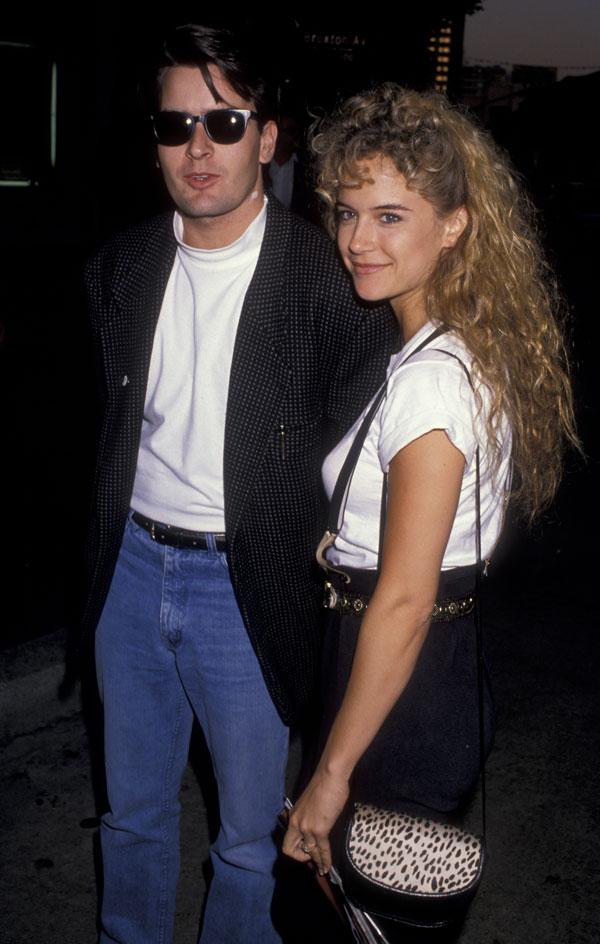 During the panned comedy show, Charlie accused ex-fiancée Kelly Preston of shooting herself with a gun, even though he was accused of the accident in 1990.
Article continues below advertisement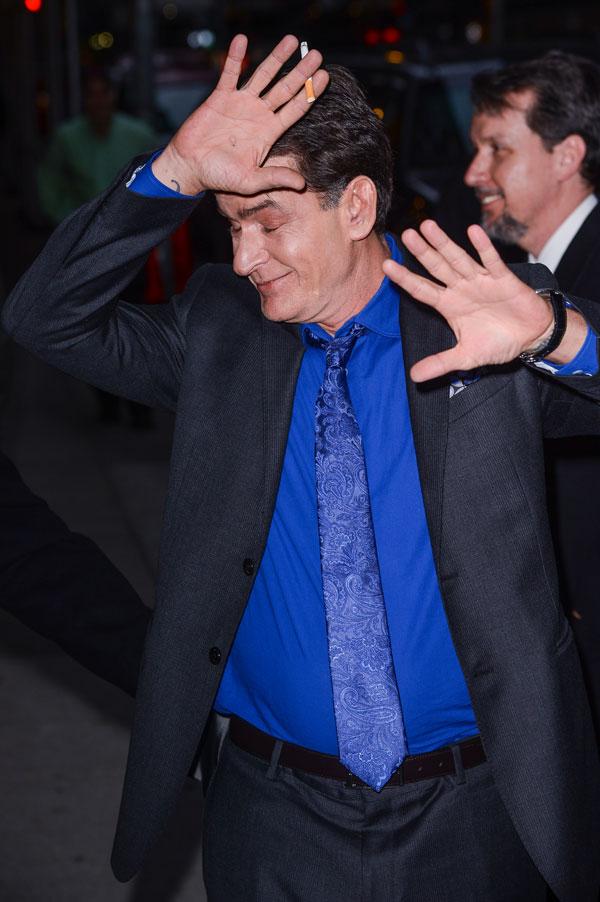 Porn star Kacey Jordan opened up to GQ magazine about Charlie's worse for wear appearance in 2011. "Sheen was disheveled, with wine stains on his shirt," she explained. "There wasn't much meat on his five-foot-ten-inch frame. He looked depleted. Then there was his mouth: His teeth were all gold. I see him as that guy on that show you know, a celebrity. But he told me he has to put on fake teeth for his show."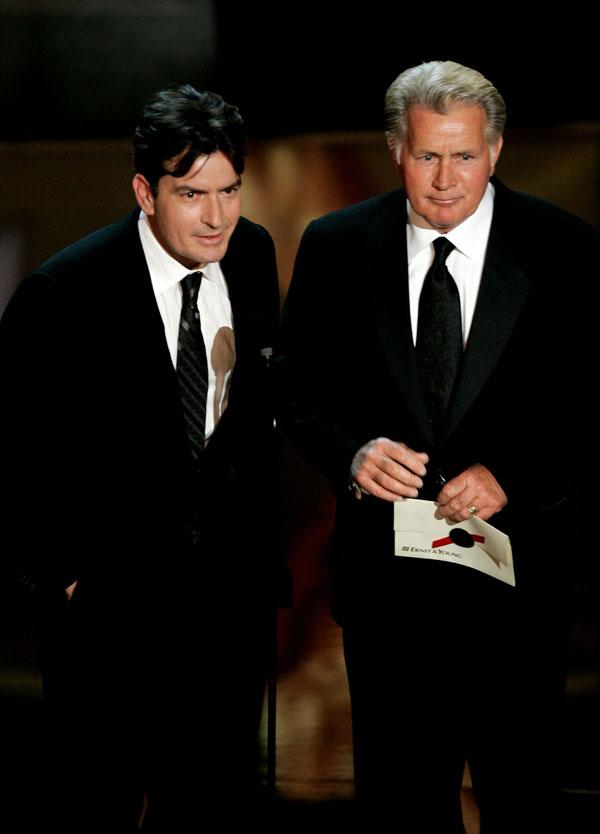 Because of Charlie's wild behavior, his father Martin asked for "help and sympathy" for his son during an interview with Radio 4's Desert Island Discs in 2011.
Article continues below advertisement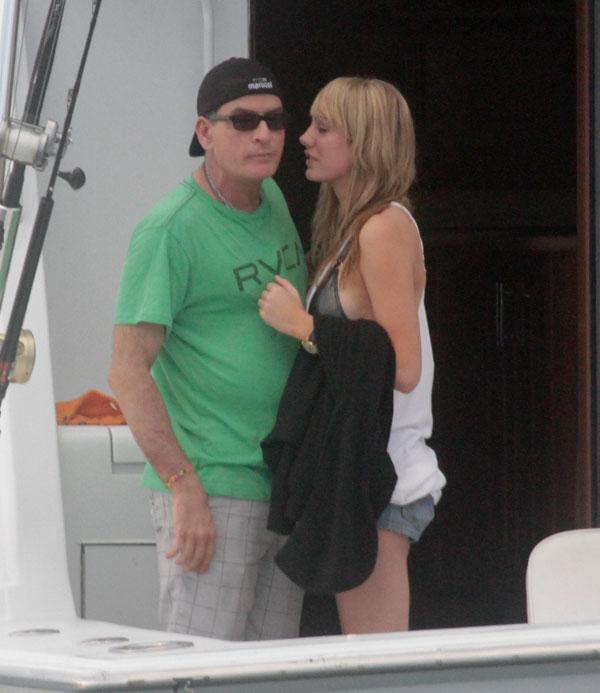 The 50-year-old proposed to porn star Brett Rossi in 2014 – and she couldn't wait to settle down with the father-of-six! "She doesn't want to wait to have kids, and thinks Charlie will be an amazing father," an insider told Radar. The couple broke off their engagement after being engaged for only eight months.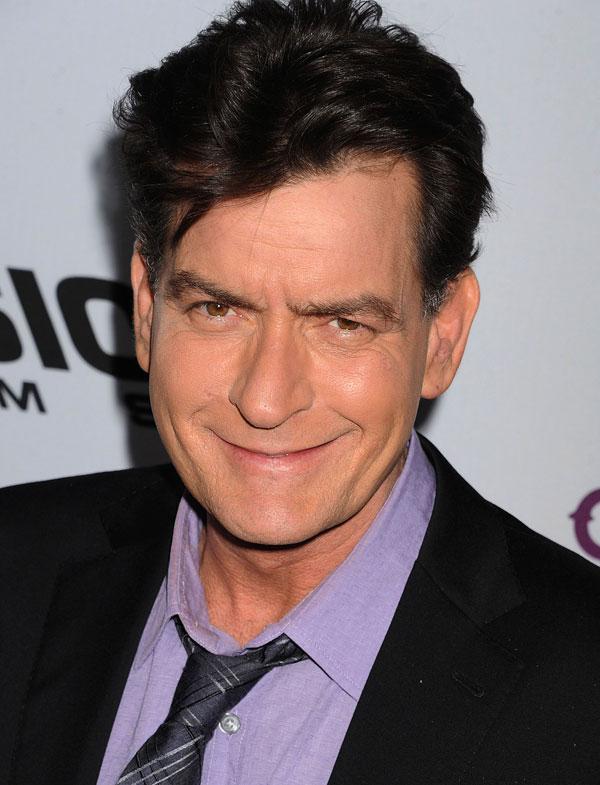 Charlie revealed his cocaine use in a TV interview, bragging, "I probably took more than anyone could survive… I was banging seven-gram rocks and finishing them because that's how I roll. Dying's for amateurs."