VIDEOS
WATCH: Charlie Sheen And Denise Richards Have Dinner Together For Daughter Sam's Birthday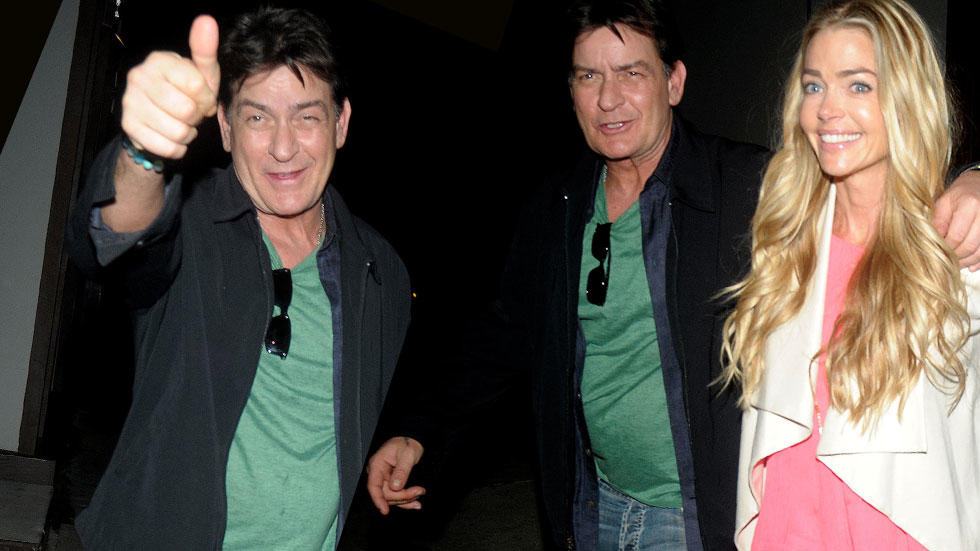 Are these two the most amicable exes ever?
Charlie Sheen and ex-wife Denise Richards put on big smiles while out together for dinner at Barton G in West Hollywood on Monday night.
The former couple celebrated their oldest daughter Sam's 11th birthday on Monday, taking an adorable selfie and showing off the pre-teen's new pink highlights. Denise, 44, tweeted about it later saying "#pleasedontjudgemyparenting."
Article continues below advertisement
https://instagram.com/p/0CIF3YynKt
Though Sam and her sister Lola have lived mostly with Denise since she and Charlie split in 2006, the father has been spending loads of quality time with his girls recently.
And his relationship with Denise is showing. The pair joked about how "real" they are with photographers while leaving the restaurant last night.
Watch the video above and let us know what you think!