PHOTOS
Chelsea Houska Tells All About Her 50 Pound Weight Loss Journey & Diet Secret: 'I Just Feel Good!'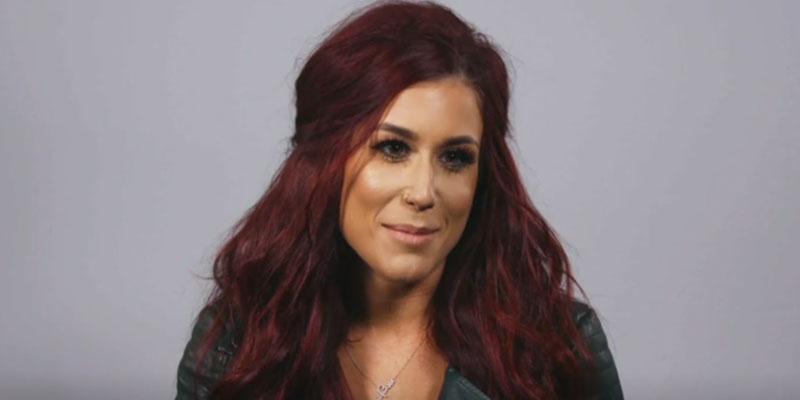 For months, fans could not get over Chelsea Houska's incredible weight loss transformation after giving birth to her son, Watson Cole. On social media, her loyal followers kept asking and asking what her weight loss secret was and finally...the Teen Mom 2 star is revealing all the details!
Article continues below advertisement
A few weeks ago, Chelsea announced that she became a Profile member months after welcoming her son. She even teamed up with the company and released the details from her journey.
In Chelsea's success story, it explains that after witnessing her friends participate in the program, she decided to give it a try and in the end she lost 50 pounds just in time for her October 2017 wedding. "I was feeling great, had more energy than ever and couldn't have been happier," she said. "I felt amazing in my wedding dress and proud that I had done that for myself."
Article continues below advertisement
Now after achieving her goals, the healthier option is still Chelsea's choice. "Once you get through the first couple weeks, it's easy," she said. "Now it's instilled in my choices. It's not like I choose a bowl of pasta now. I always choose the healthier option. It's habit."
As her loyal followers know, Chelsea is expecting baby number three and is still following the MOM protocol program, which has been approved by her doctors! "This time I feel amazing," she said. "I'm healthy and it's just an enjoyable pregnancy. My doctor was so happy I was doing it."
Article continues below advertisement
"Soon I'm going to have two kids under the age of two and I want to feel good and have energy," she wrote. "It's affected the way I feel about myself. Being on Profile affects my mood. If I want to go out and do things - I just feel good."
"I definitely don't want to come across as 'you had a baby, you need to lose weight,'" she said. "This is an option for people. It's making healthy choices. It's a lifestyle change, and it's something I'm proud to be a part of."
What do you think of Chelsea's amazing transformation? Let us know your thoughts!