PHOTOS
So Adorable—Chris Pratt Visits A Children's Hospital And Teaches Kids How To Train Raptors!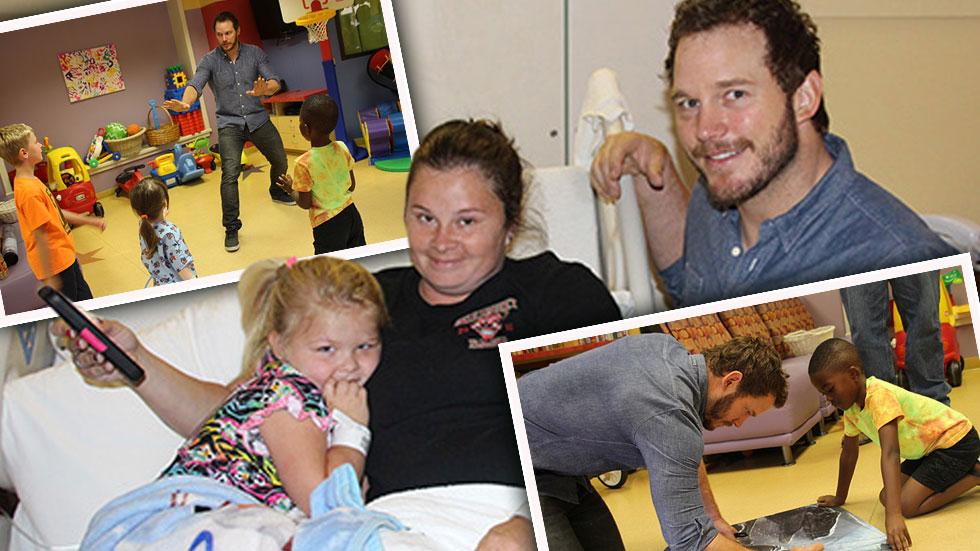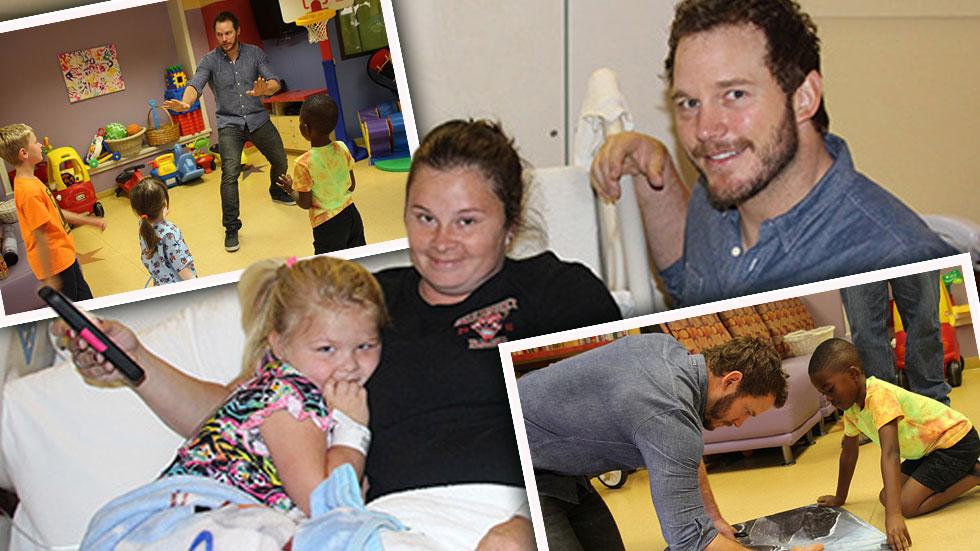 Chris Pratt is a huge (and hunky) actor who has an even bigger heart! The Jurassic World star headed to a children's hospital to teach some kids his best raptor-training moves.
Article continues below advertisement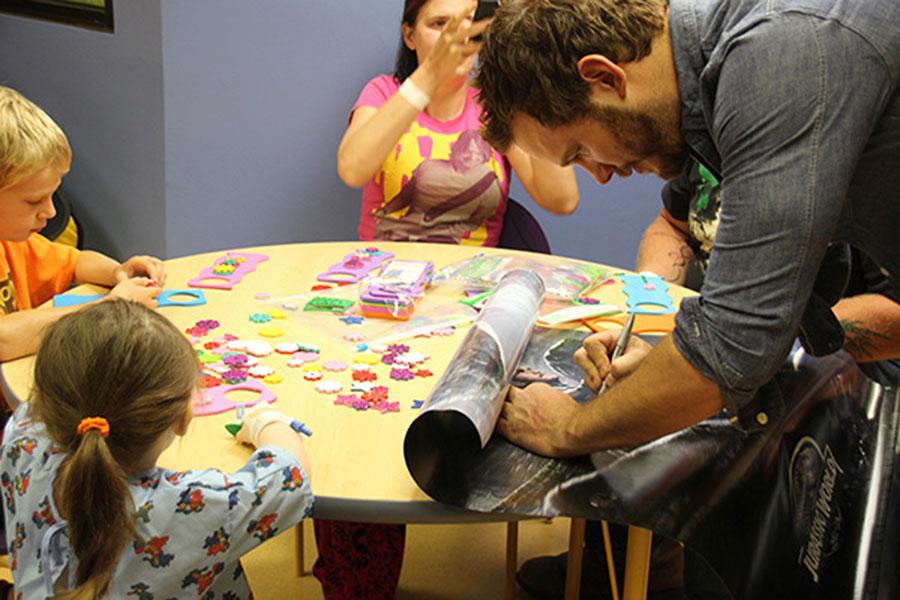 Chris headed to Our Lady of the Lake Children's Hospital in Baton Rouge, Louisiana, where he is currently shooting a new film alongside Denzel Washington and Ethan Hawke. He took time to sign posters and Jurassic World memorabilia, and even showed what it takes to train a dinosaur.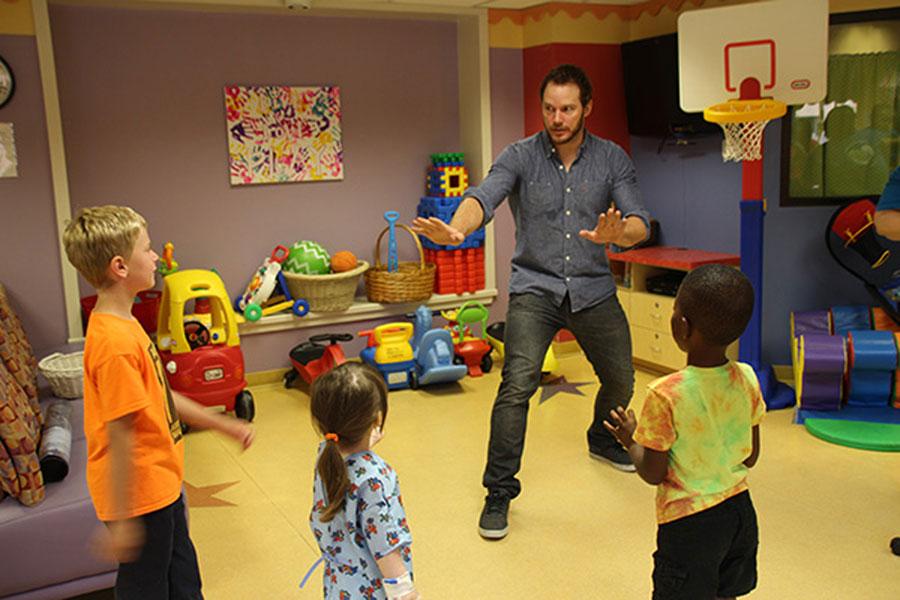 In his latest hit movie, Chris plays Owen Grady, a skilled raptor handler who saves the day. So what better skill to teach these adorable children than how to get raptors to listen to you?
Article continues below advertisement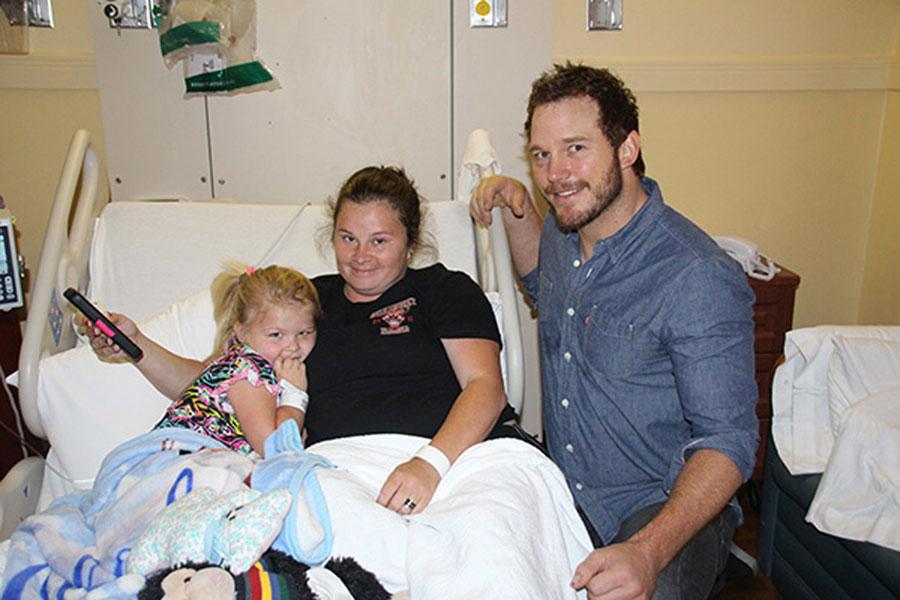 And clearly the hospital was very happy about Chris's visit, writing on their Facebook page, "Our patients were all smiles, and we are so thankful to Chris for lifting their spirits by visiting and handing out Jurassic World goodies."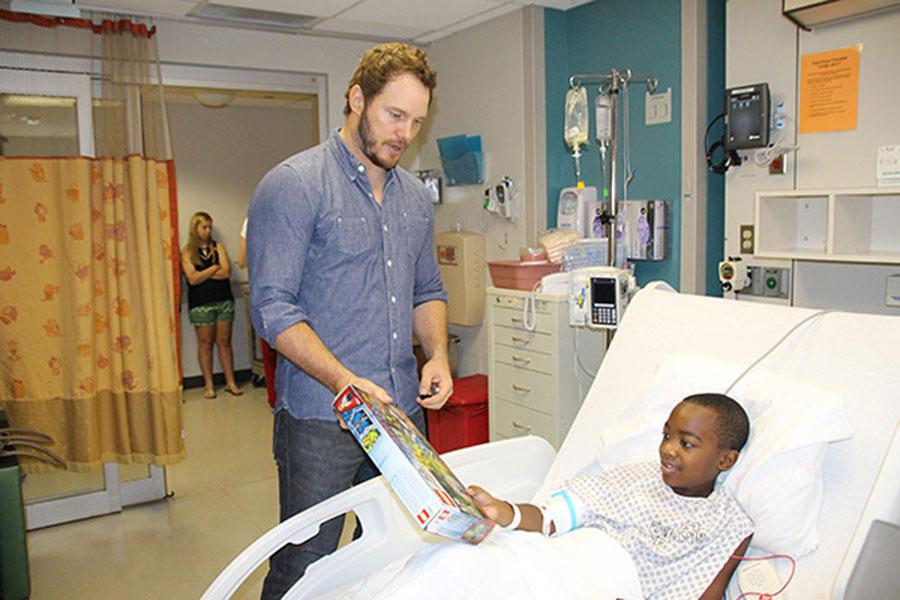 And if you think this is Chris's first time visiting a children's hospital, think again. Chris has a young son who was born nine weeks premature and spent his first days in a neonatal intensive care unit. Now he is a healthy 2-year-old, but children's health has remained a cause that Chris focuses on.
Anna Faris Is Too Skinny And Chris Pratt Is Worried!
Article continues below advertisement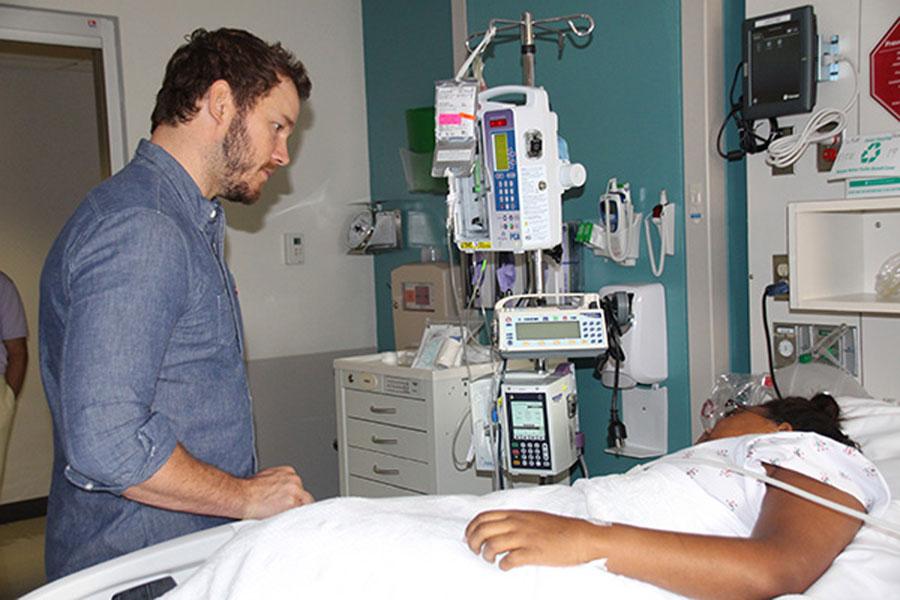 And last August, he and fellow hunk Chris Evans visited the Seattle Children's hospital, even donning his Star-Lord costume, as Guardians of the Galaxy was in theaters. How cute is that?!