PHOTOS
Chrissy Teigen Displays Major Baby Bump During 'Today' Show Appearance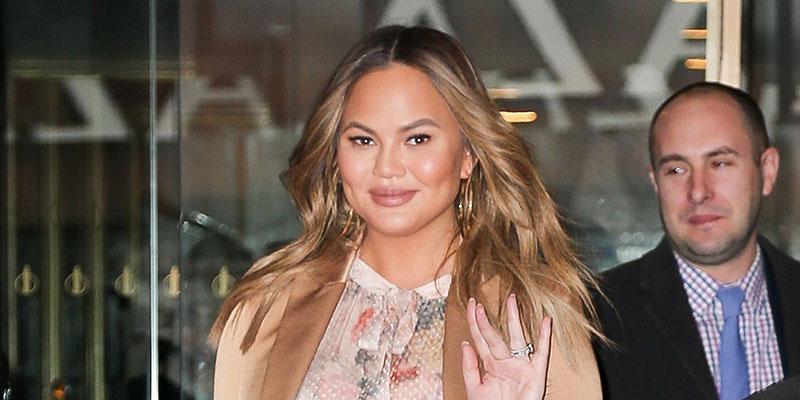 Chrissy Teigen has a lot to be happy about right now. She's expecting her second child with husband John Legend and she's DEFINITELY not the person who bit Beyonce with the whole Bitegate going on! The supermodel mommy-to-be appeared on Today yesterday to discuss both and so much more, where she couldn't help but keep a smile on her face both coming and going to the legendary morning show. Click through for all the details.
Article continues below advertisement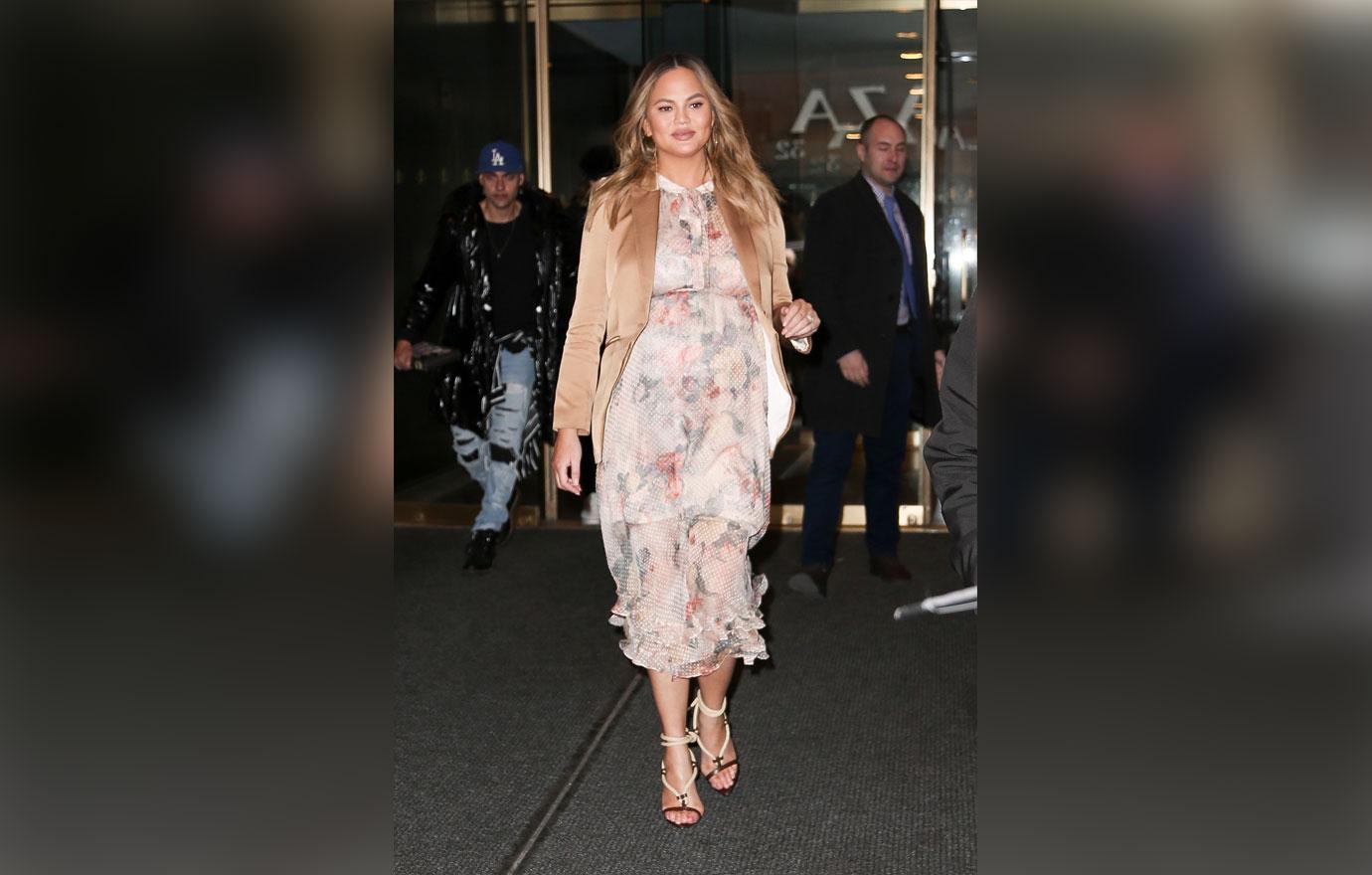 Chrissy showed up to Studio 1A in Rockefeller Center looking spring ready (even though the weather in NYC is still very frigid) in a gorgeous floral dress under a gold jacket.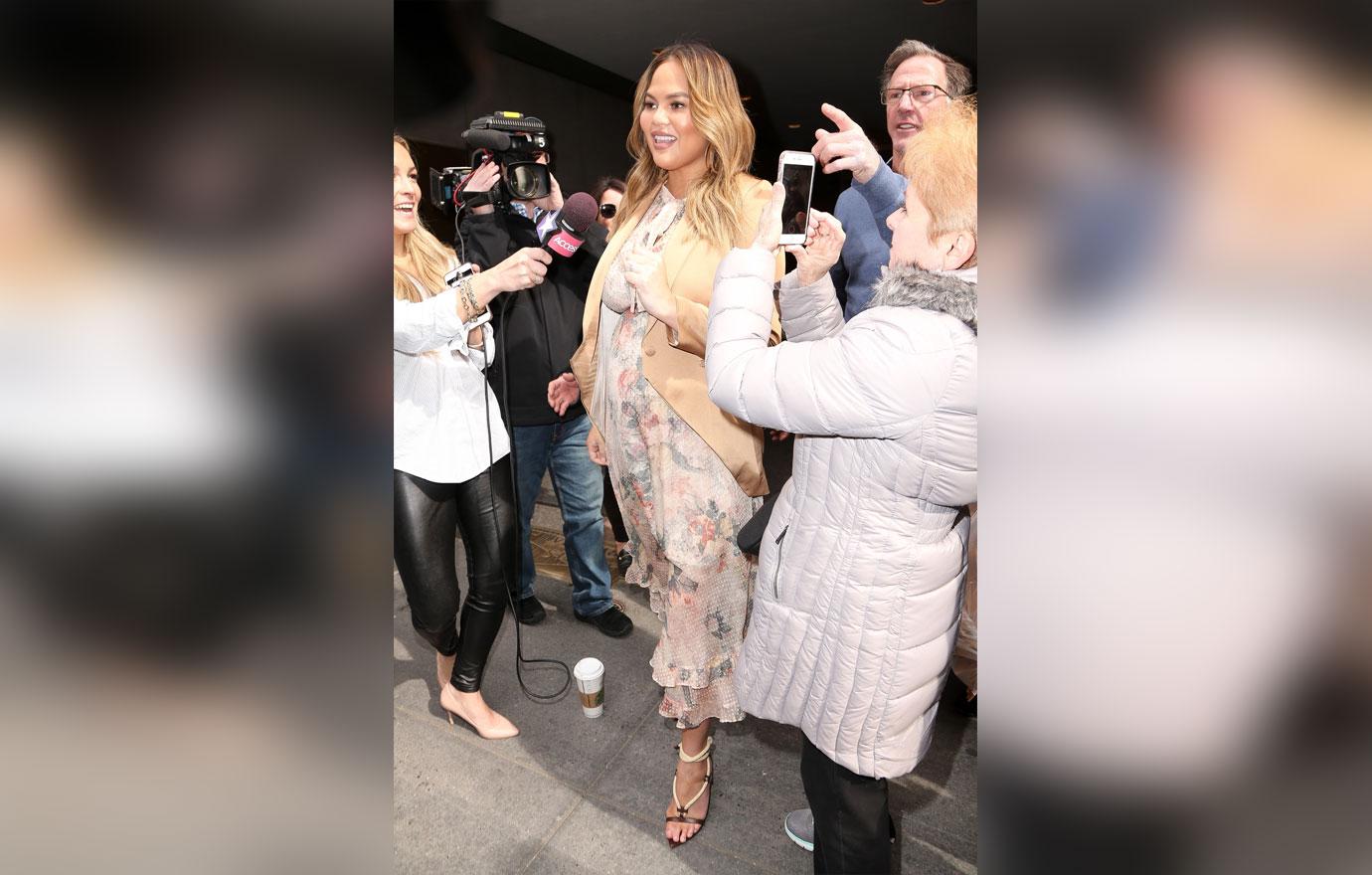 She was there to film a segment with Kathie Lee Gifford & Hoda Kotb, who couldn't resist asking her who was the culprit behind the Beyonce Bitegate that Tiffany Haddish first spoke about in a recent interview.
Article continues below advertisement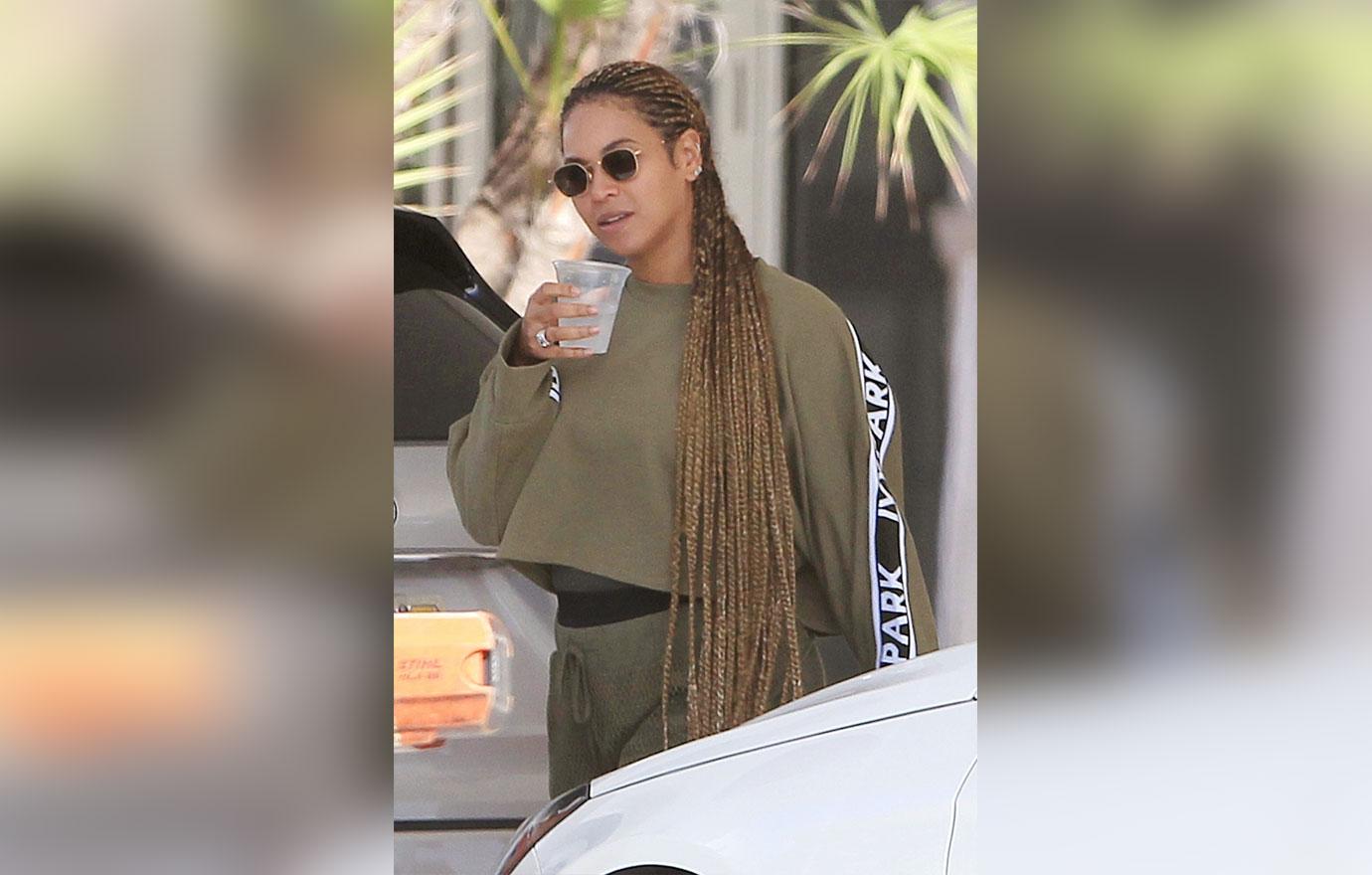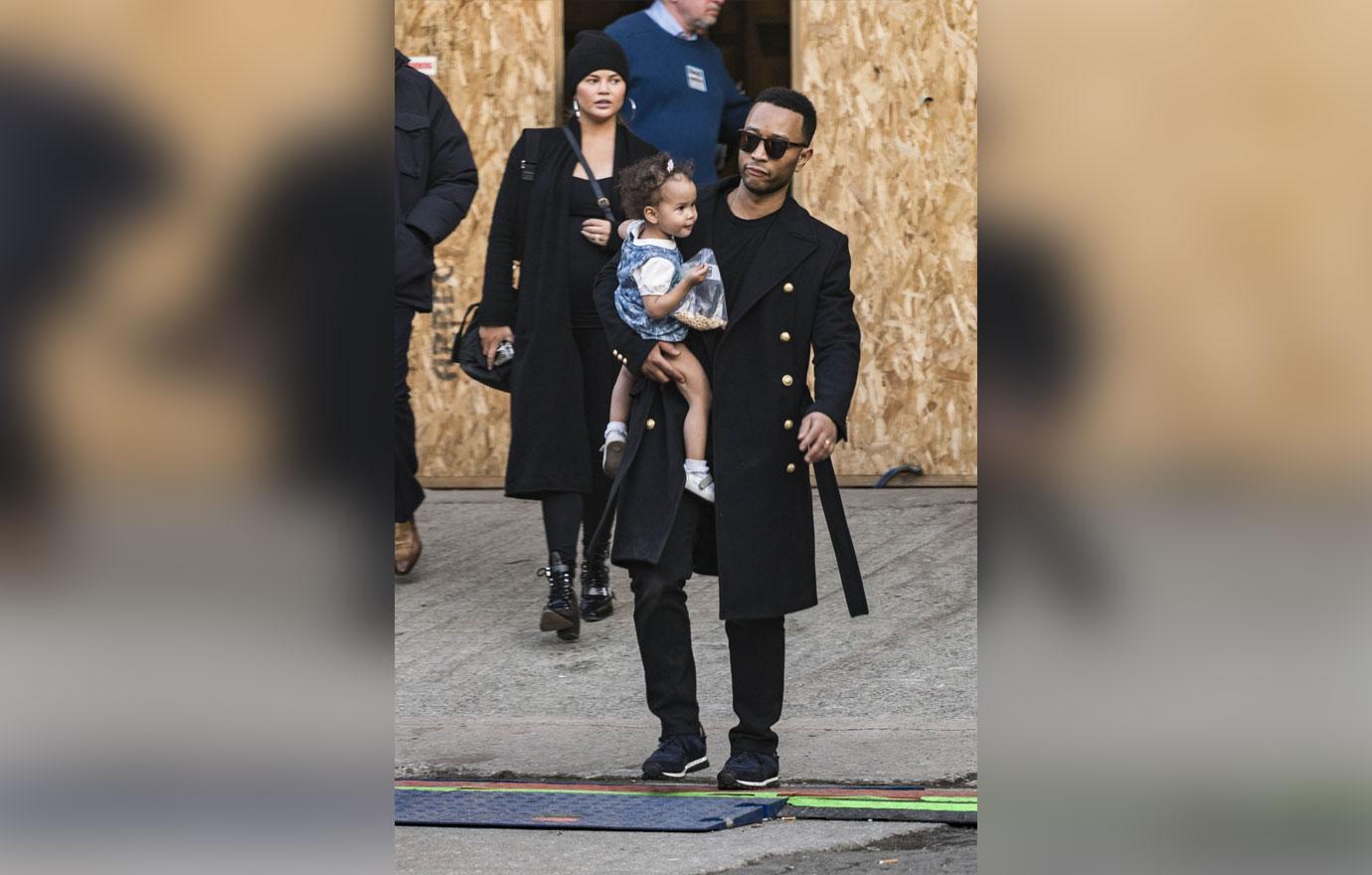 One thing Chrissy hasn't kept mum about is the sex of her second child, which happens to be a boy! She revealed the big news on Ellen last month. Her newborn will join older sister Luna in June.
Article continues below advertisement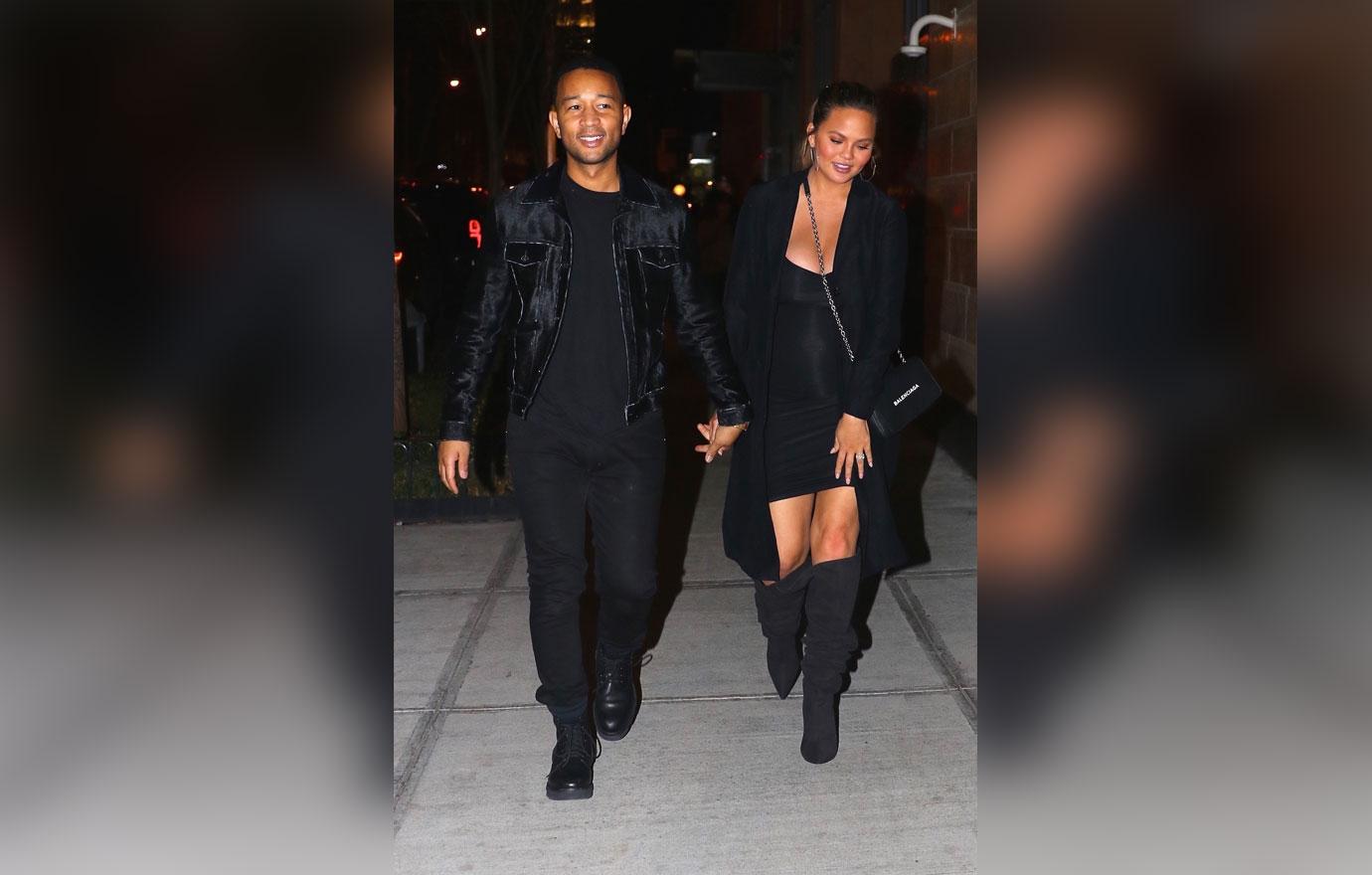 The name, however, is still a mystery for both of them. "Boy names are really tough. I don't even think he will have a middle name because we can't even think of a first name," she revealed.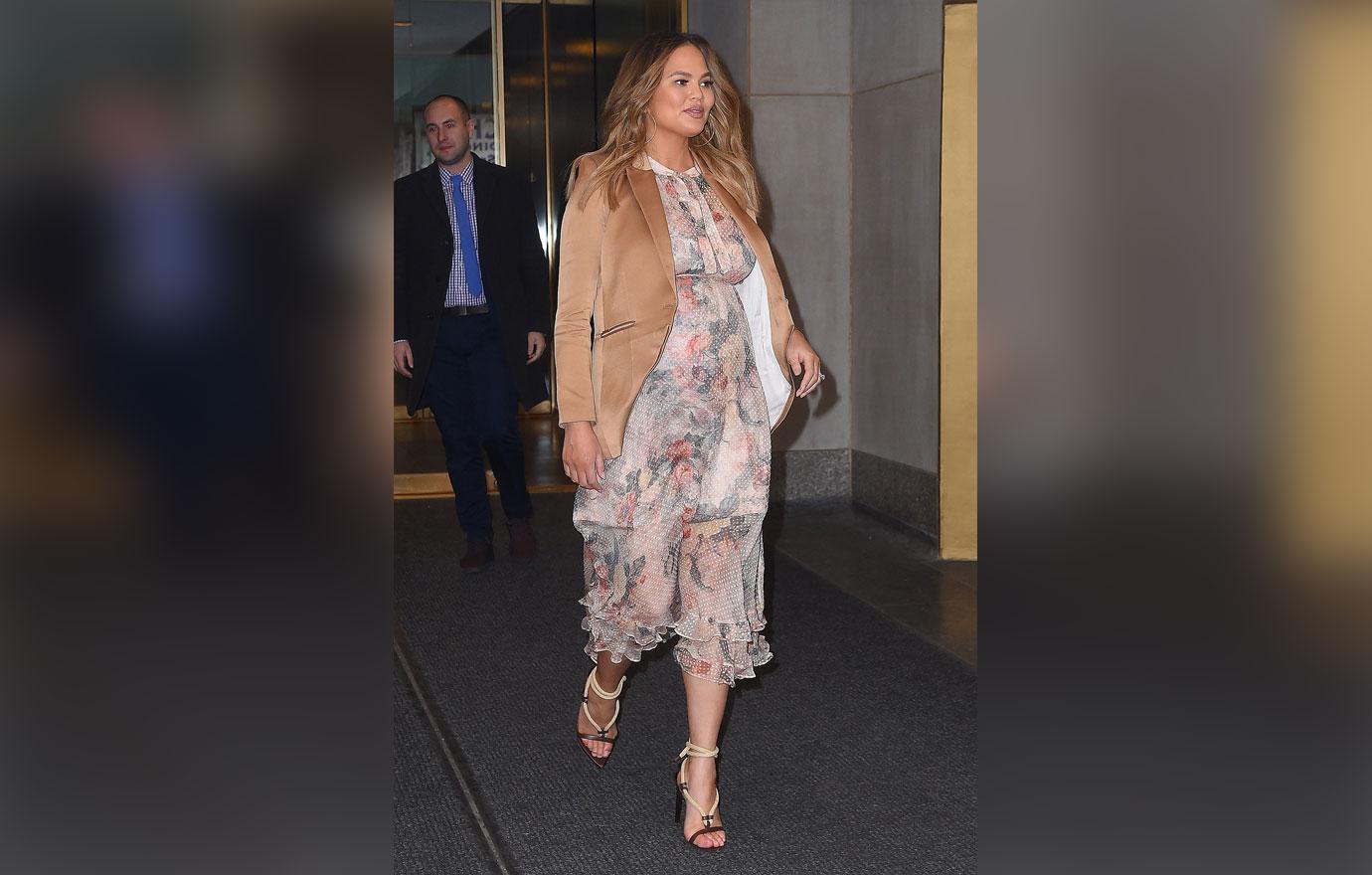 What do you think Chrissy & John will name their baby boy? Sound off in the comments!