PHOTOS
No Bra, No Problem! Chrissy Teigen Just Suffered A Near Nip Slip & She Literally Does Not Care At All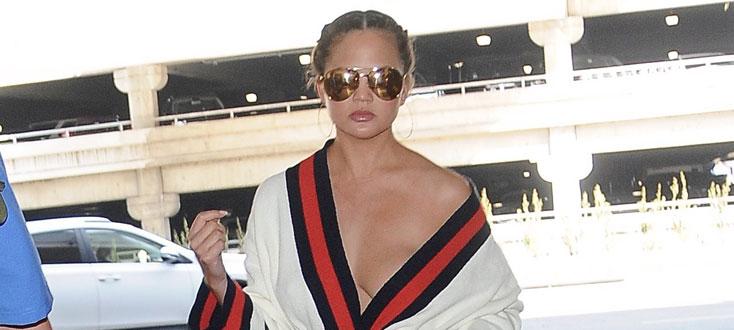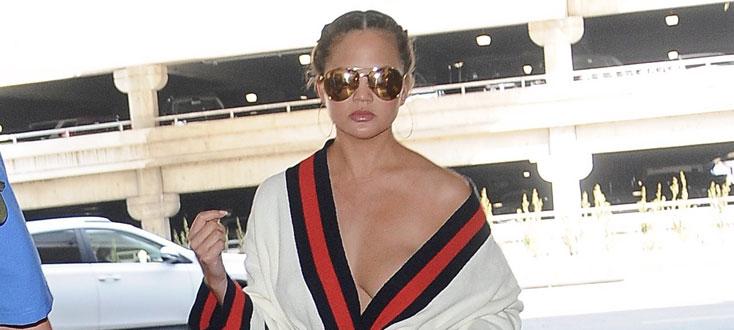 Another day, another Chrissy Teigen nip slip mishap! The mother-of-one suffered yet another near wardrobe malfunction on Thursday, and we're not the least bit surprised! And actually, neither is she! Teigen, who is prone to various degrees of indecent exposure, was photographed leaving little to the imagination while departing LAX. In the snaps, Chrissy can be seen going completely braless while out in public as her oversized Gucci cardigan slips off her left shoulder, nearly causing a nip slip! But according to the star's indifferent look on her face, it's clear she just DGAF!
Article continues below advertisement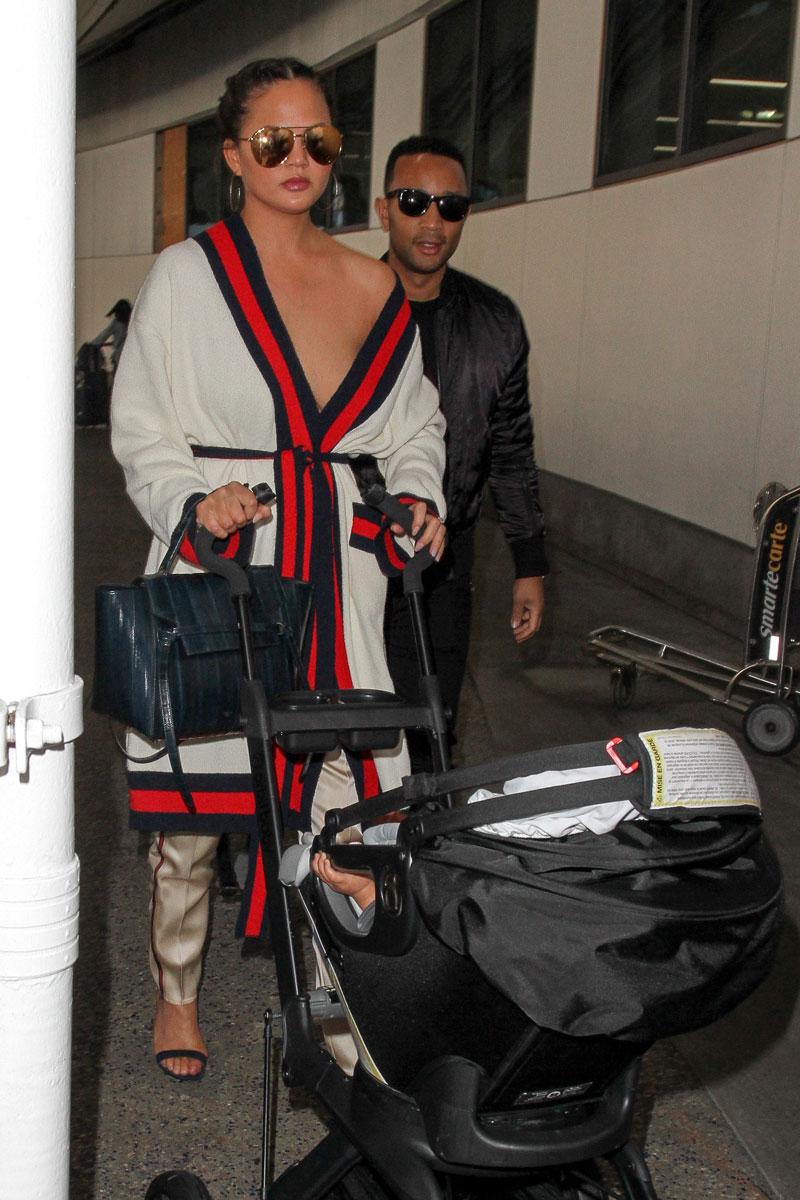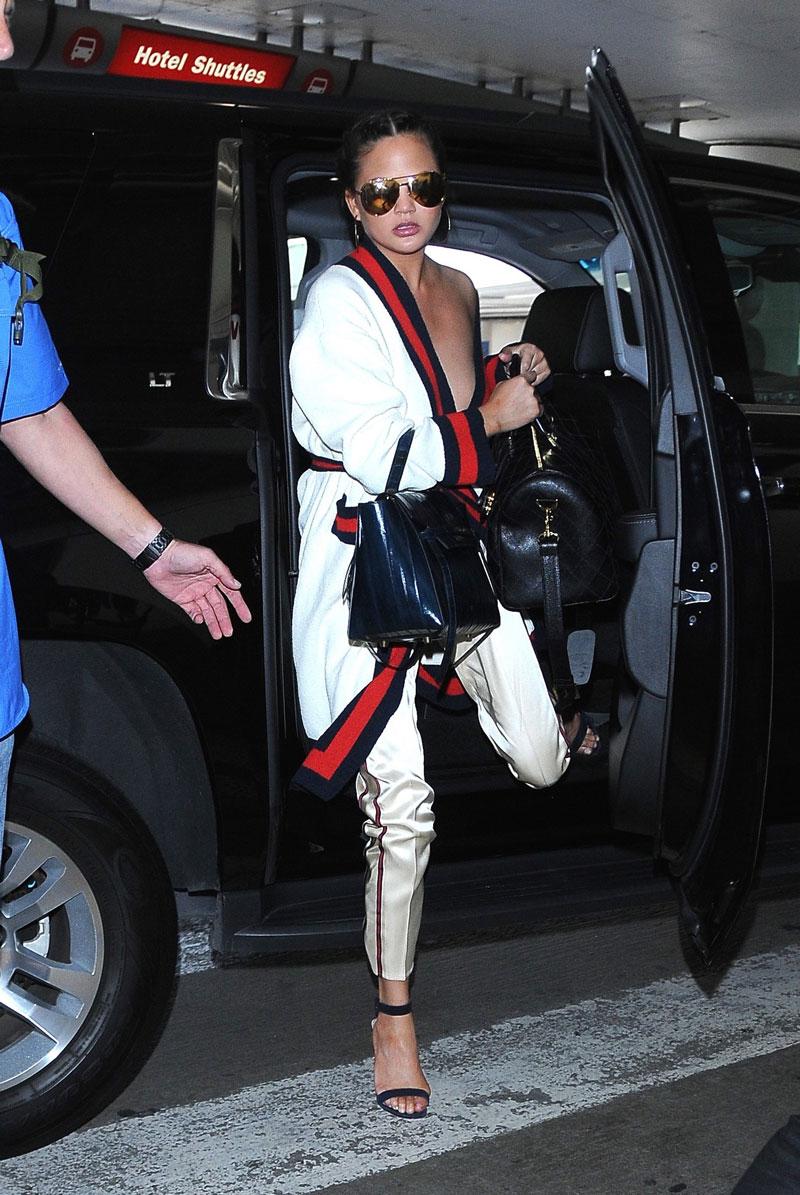 Article continues below advertisement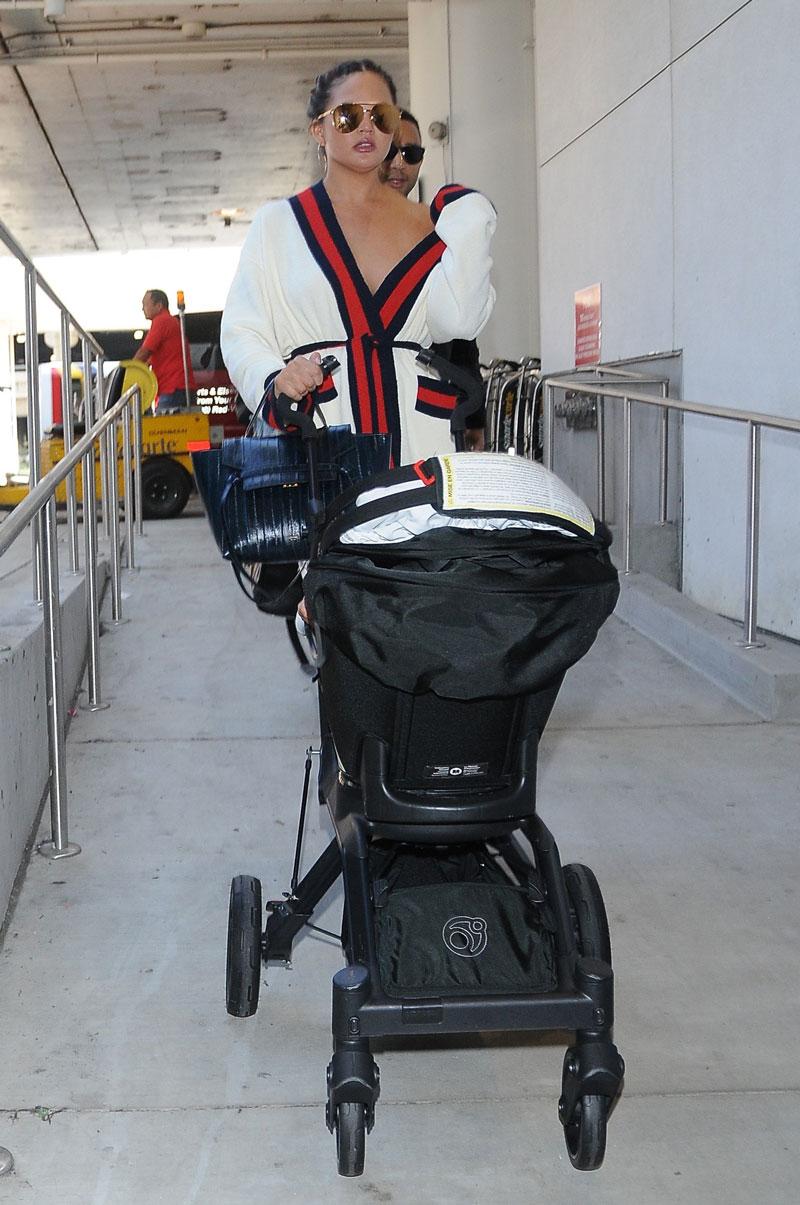 Teigen even attempted to fix the mishap by tugging at the top of her sweater.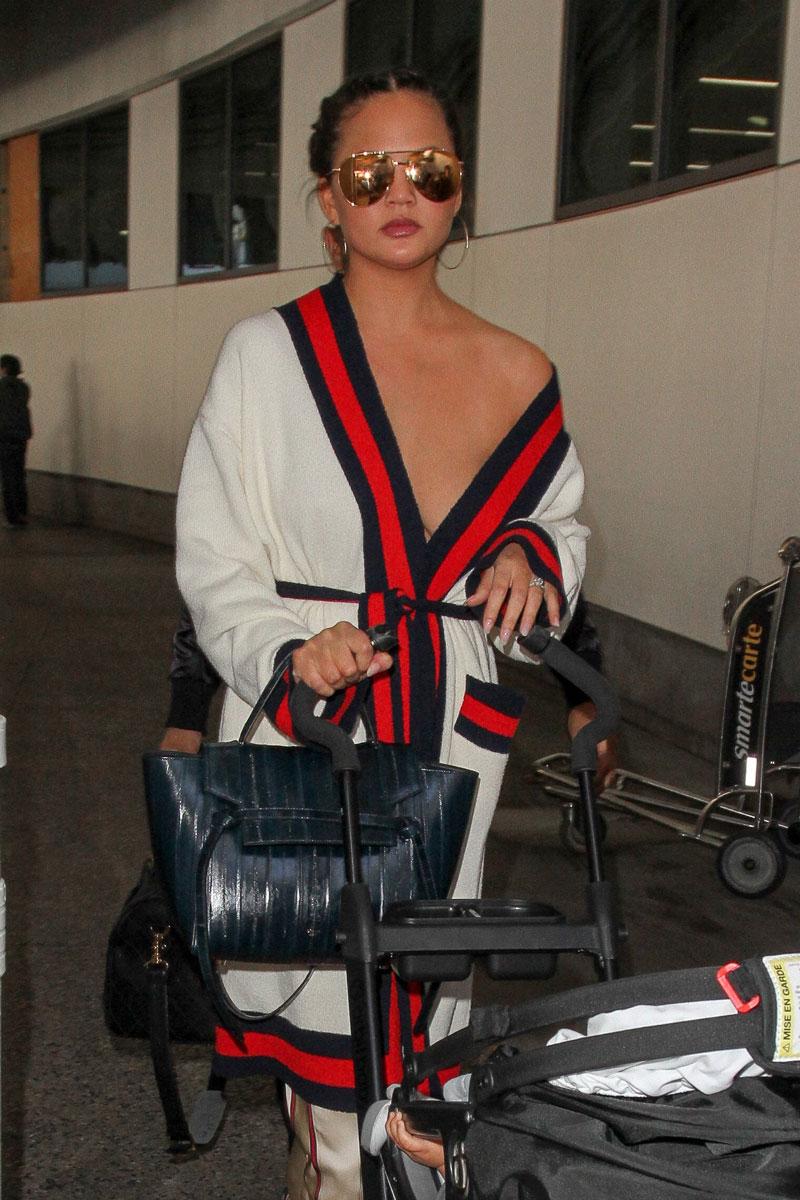 But her efforts didn't work too well!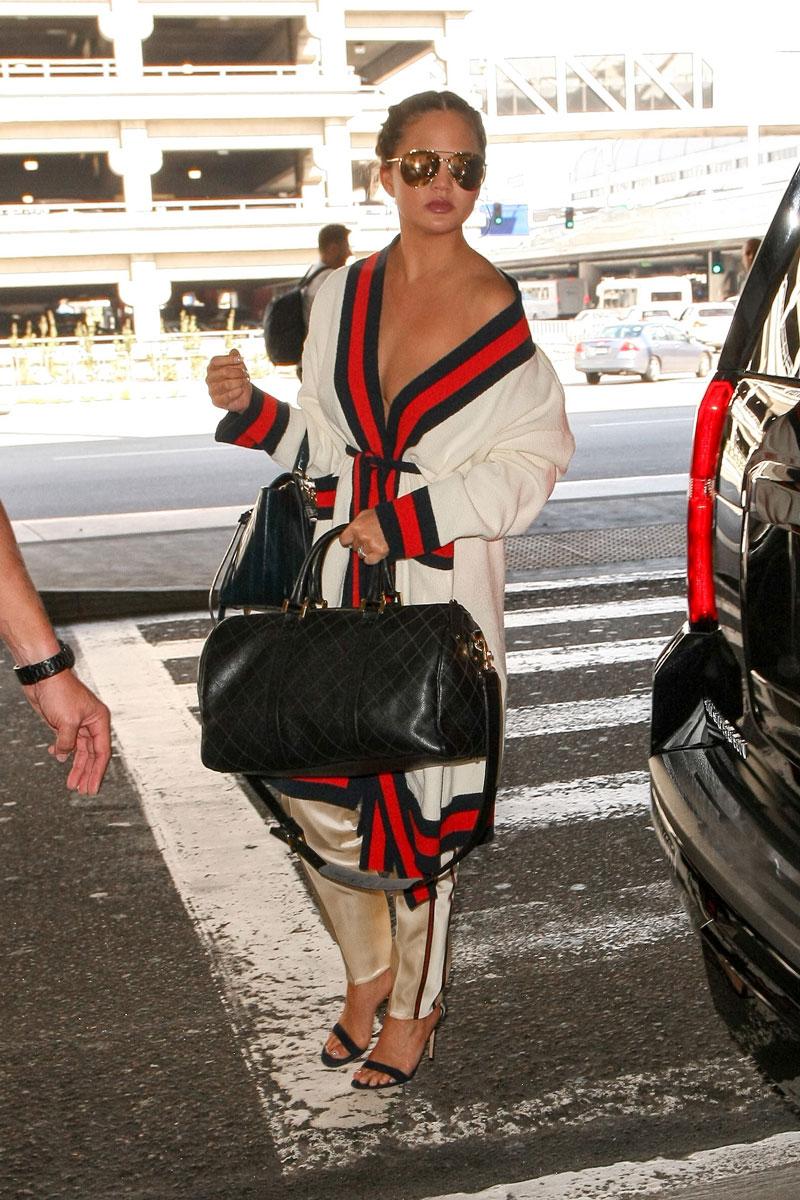 Do you think Chrissy should have at least put a bra on?! Let us know your thoughts in the comments!